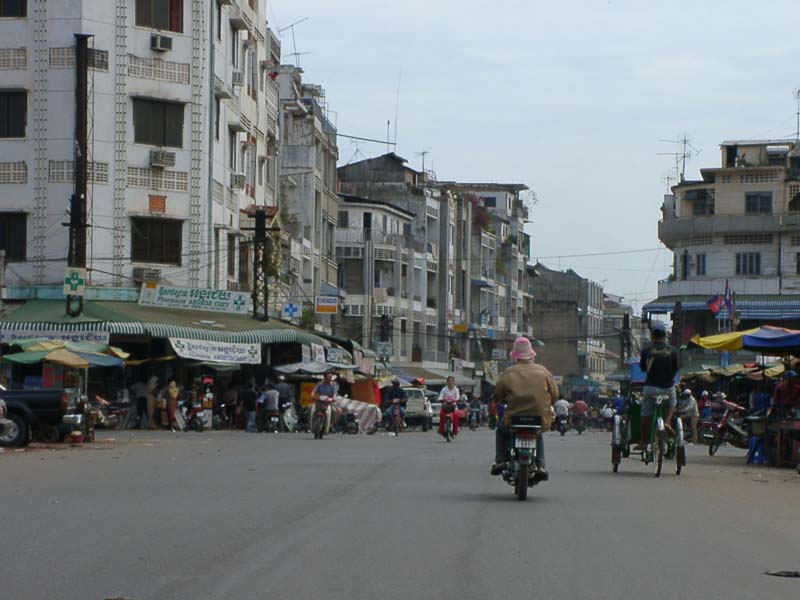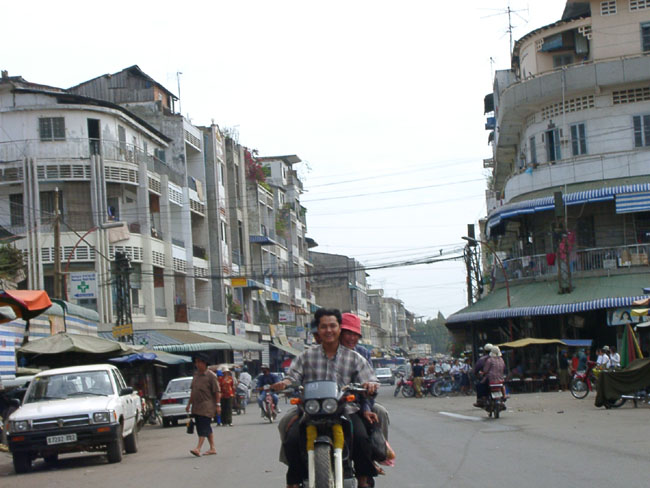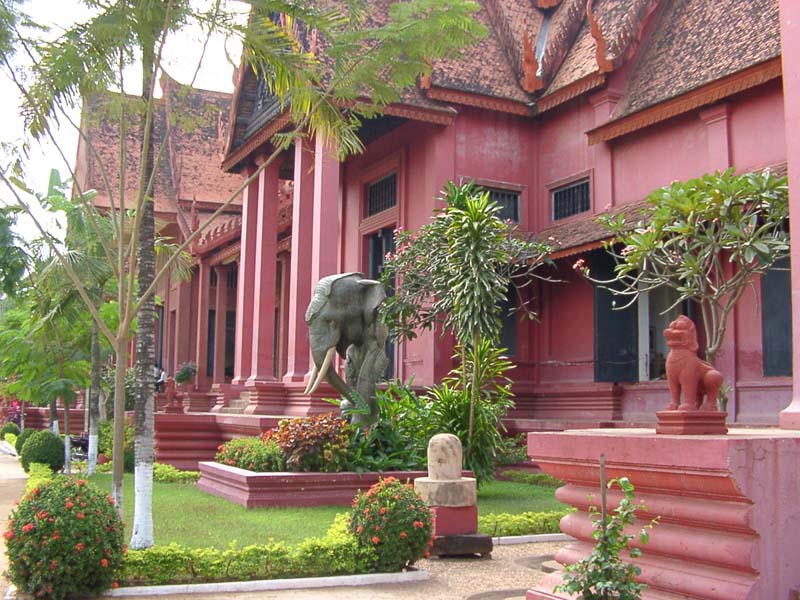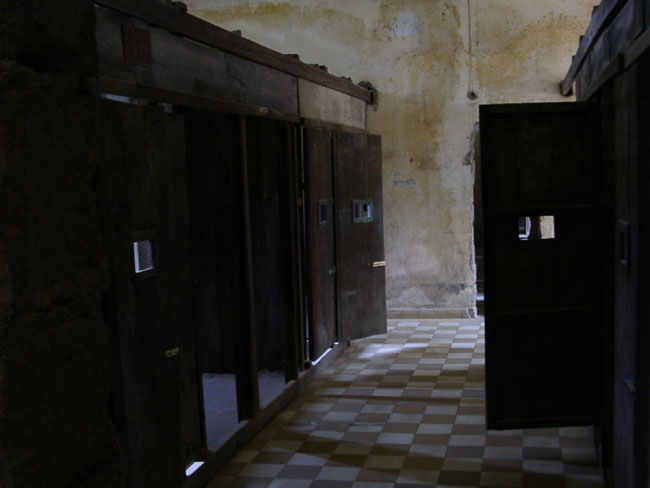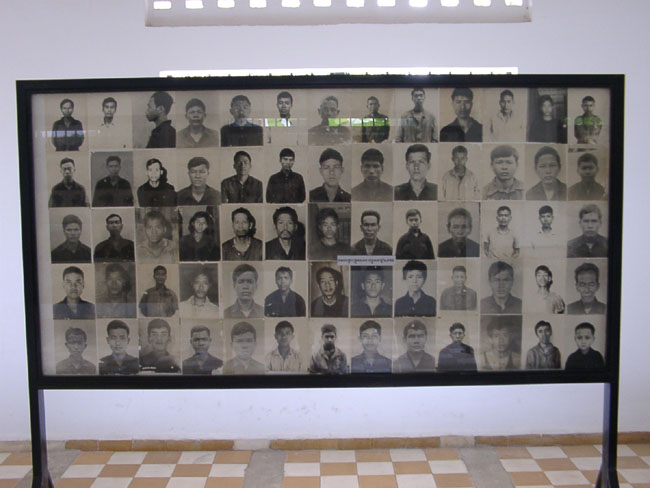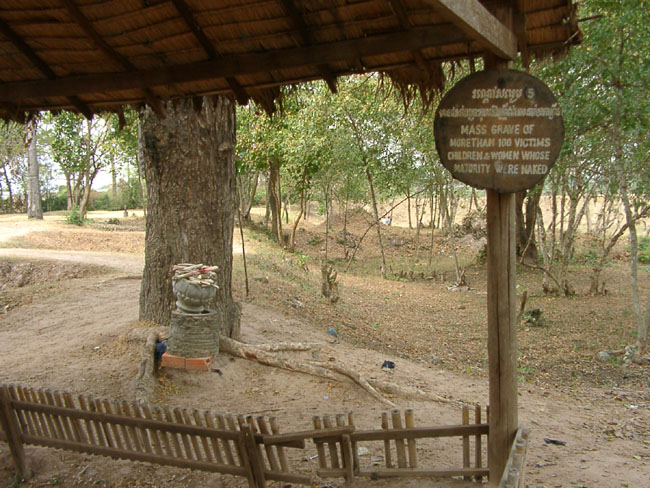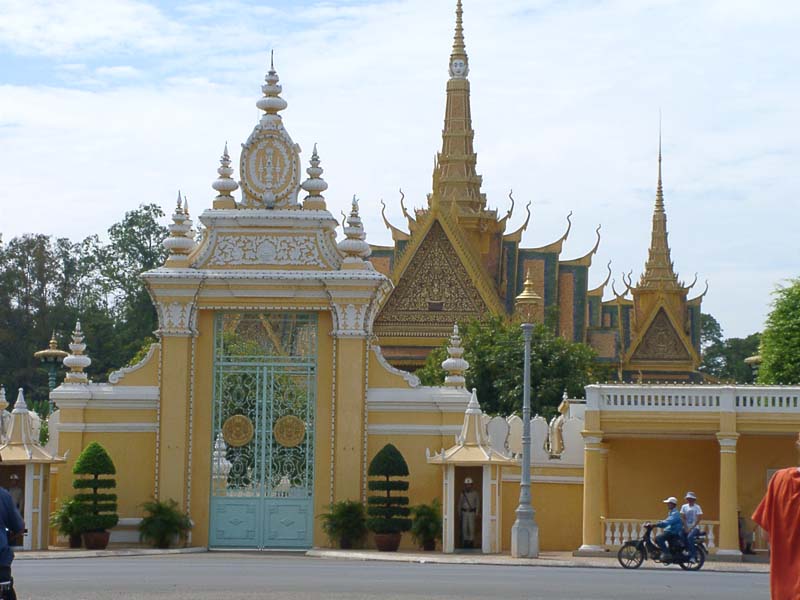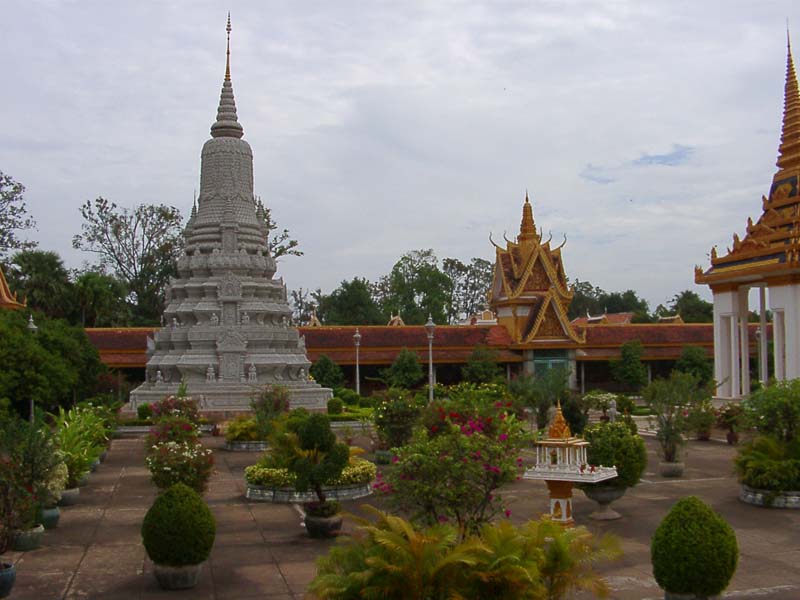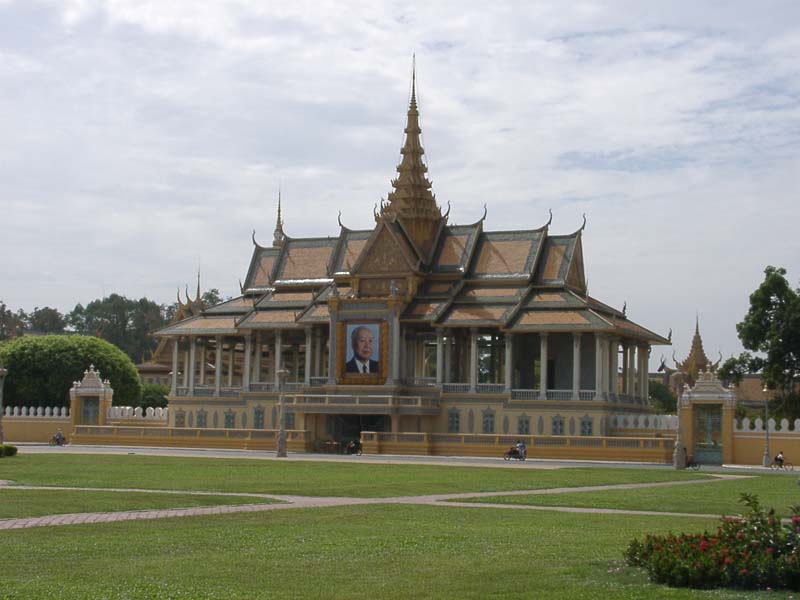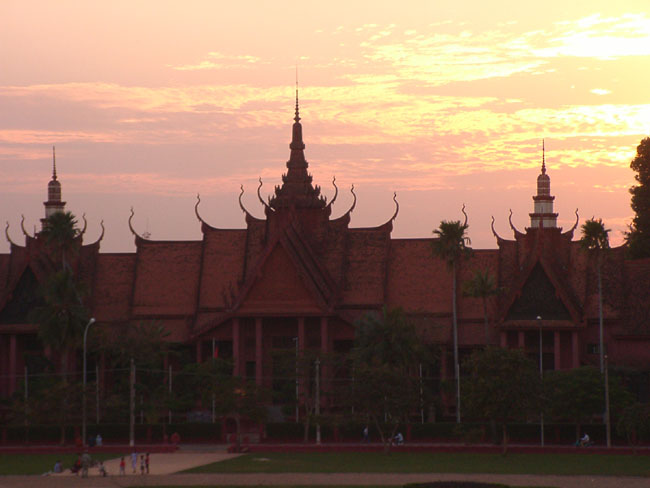 11 – 13 January 2004
Phnom Penh, the capital of Cambodia, was our first stop in the country.  It is a large city with many dirt roads off the major streets.  During our two days there, we visited reminders of the Khmer Rouge Killing Fields period of the country's history.  This included travel to one of the prisons and the one of the actual killing fields itself.  It was grim but a good history lesson.  We also visited the Royal Palace and the National Museum.
To watch an overview of our time in Cambodia, click Cambodia Video.
Current Time in Cambodia: