Email: Adventures in China – Travel to Yangshao
Date: Wednesday, 10 October 2001 03:37 PDT
Subject: Adventures in China: Soft Sleeper Travel to Yangshao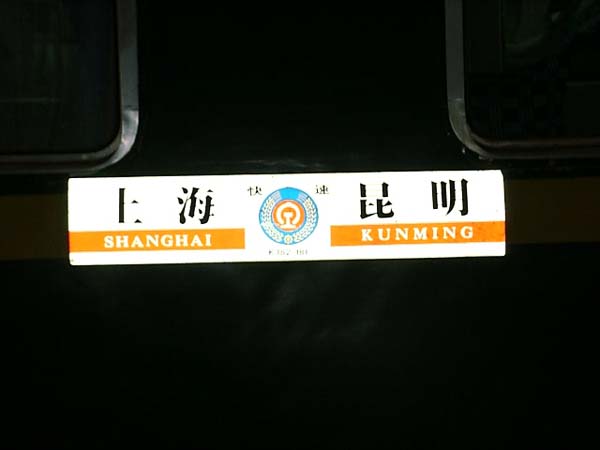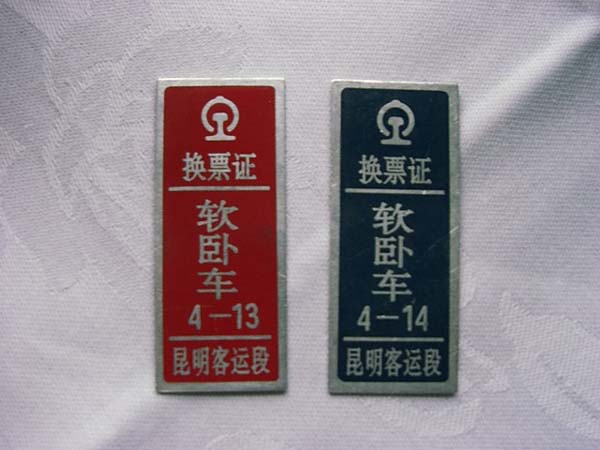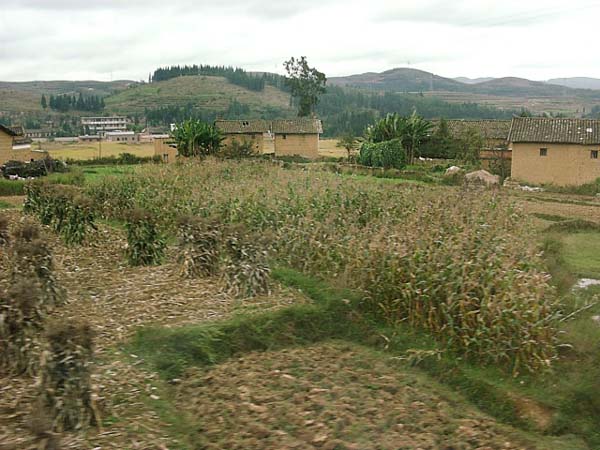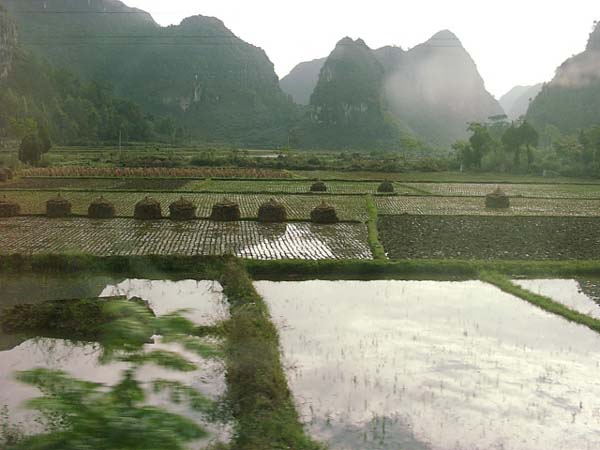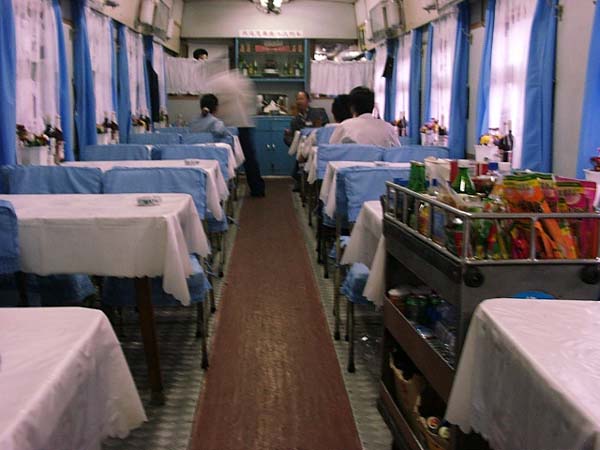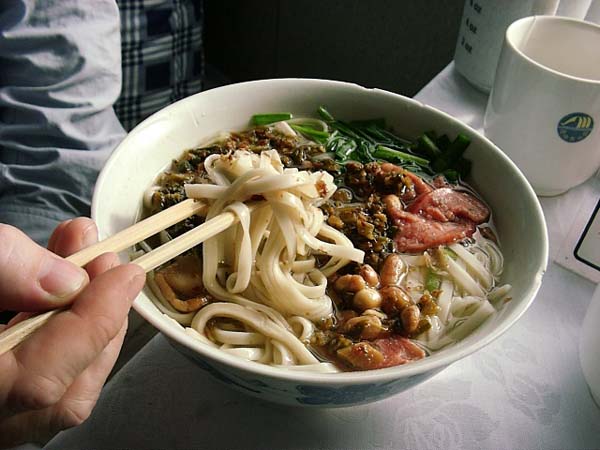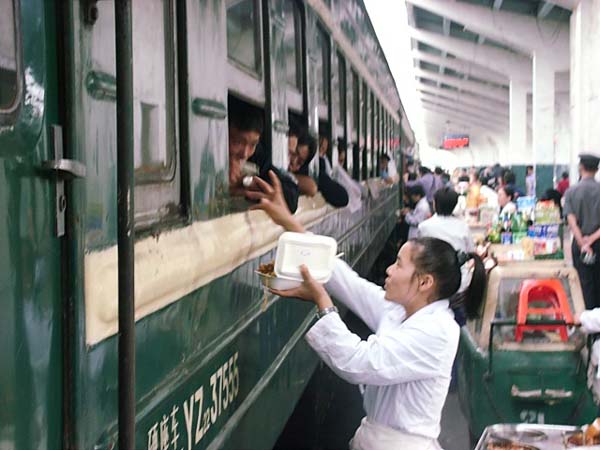 You'd think we were in the Alps the way the train slowly creaked back and forth along the track. The couplings between the cars were old and tired. When we switched from uphill to downhill, one of the cars slammed together, causing a chain reaction from the back of the train to the front. We were on a 30 hour train ride from Kunming to Guilin. The ride was very pleasant since we rode in the 'soft sleeper' of the train, consisting of four berths in a compartment. However, because of the noise and bumps, sleep was difficult.
Everyone works in China. As we looked out the window in the early morning, the farmers were already out in the fields – both men and women. Here in the hills of south China, all the work is manual. At one point in the trip, Sandy commented that she hadn't seen a car or a road in two hours. The fields are surrounded by small mud brick houses. Paths connect these homes together. The roofs are made of scalloped tile. In the distance are mountains. Medium sized pine trees fill the hills where it is too steep to farm. These houses have electricity – you can see the power wires. Some of the homes sport satellite dishes.
As we came closer to Guilin, we started to see the famous karst peaks. These peaks are a mixture of cream to dark gray in color. Small bushes cling to the rock. Later, we saw our first banana tree. The first one was by itself. Later we saw two or three, then hundreds by the side of the rail line. If you looked carefully, you could see the bananas. The bunch hangs from the base of the banana leaves. At the bottom of the bunch is a dark flower.
Three hours before we arrived in Guilin, we went through the most beautiful canyon. We were riding on the train on one side of the canyon looking down at a turquoise river. The canyon curved and so we followed it around, revealing more of the river. Along the river were small villages of five or so homes. The village had a stone pathway down to the river. Further, we saw a small canoe floating leisurely down the river.
Once we arrived in Guilin at 7pm on Tuesday, we took a bus about 40 miles south to Yangshao. We are staying here until Friday and then we go to Hong Kong via Canton.
Hope everyone is fine!
Darren and Sandy