Ecuador: Lower Rio Napo Amazon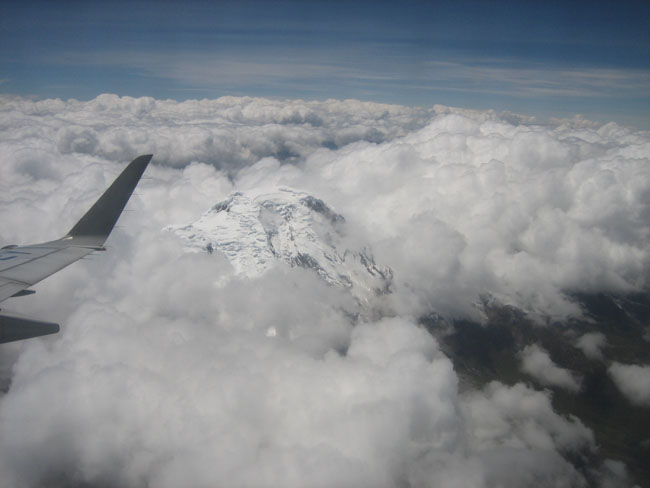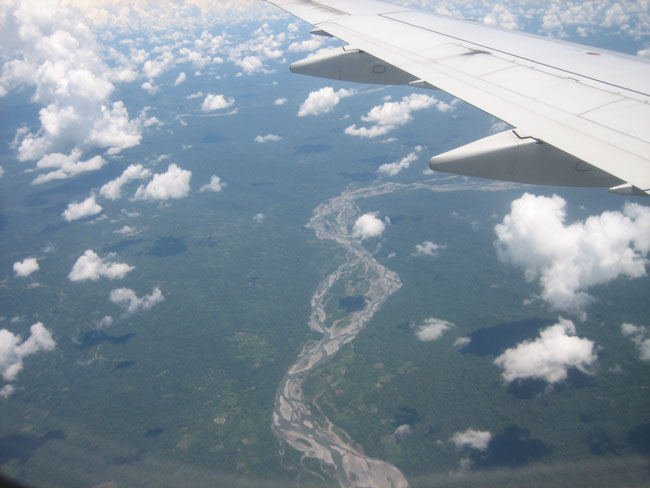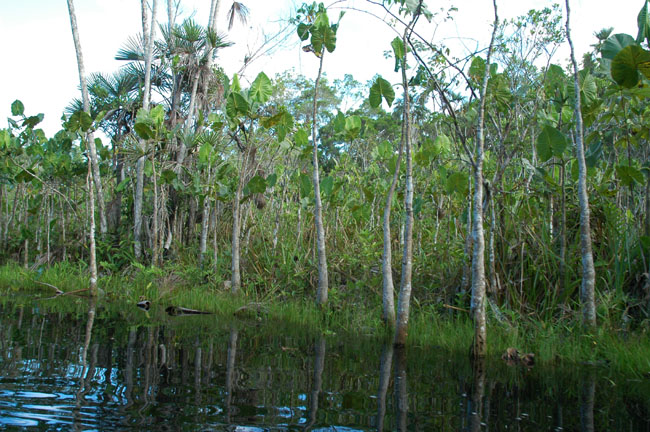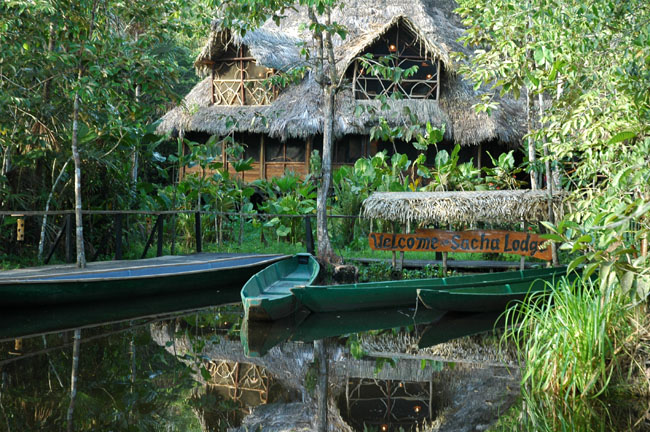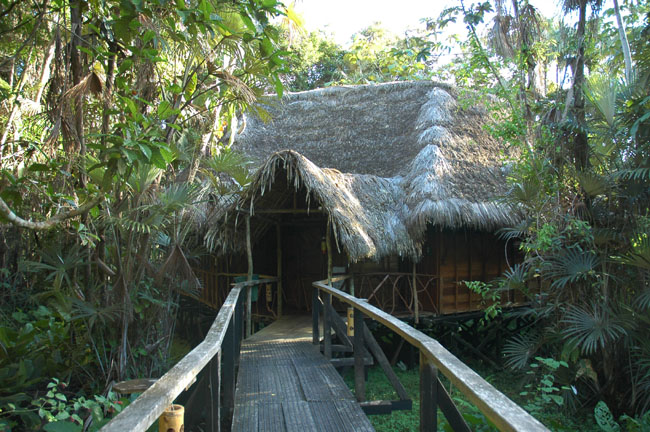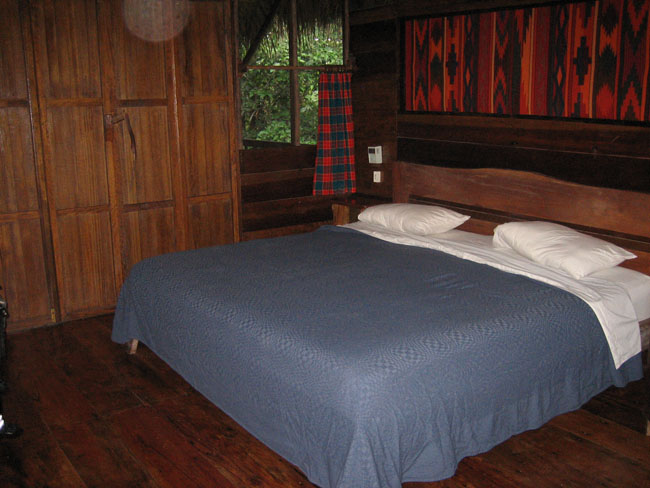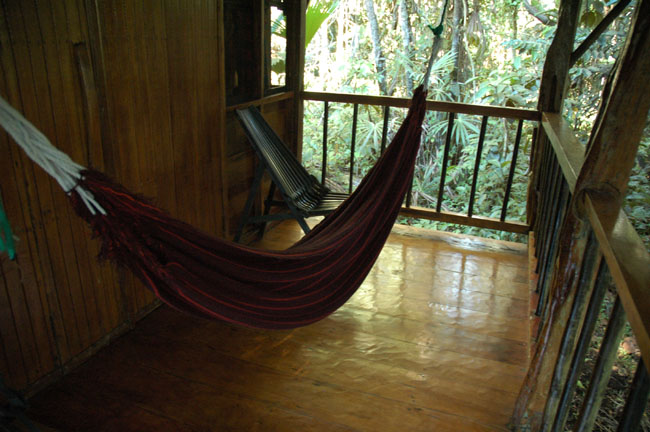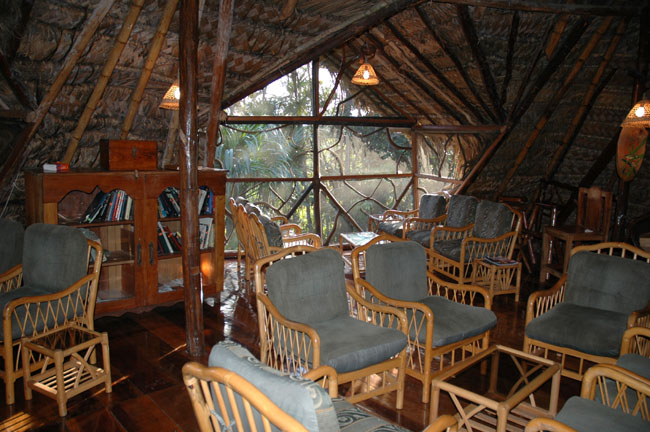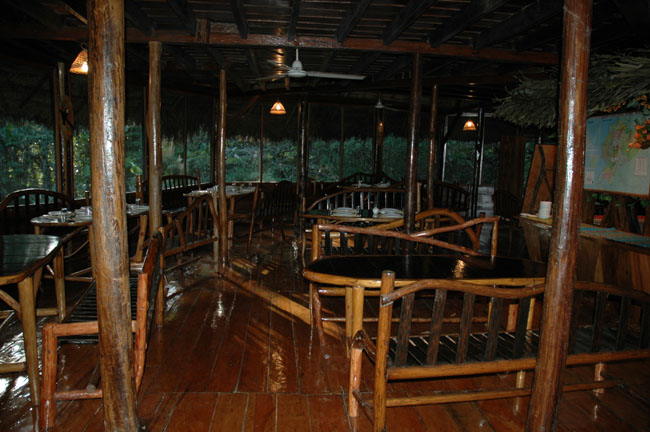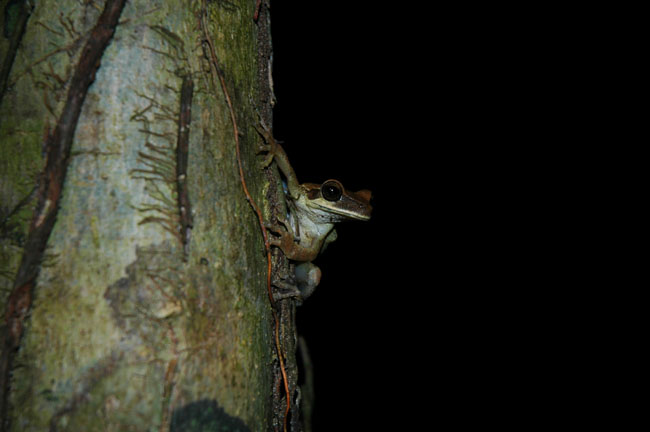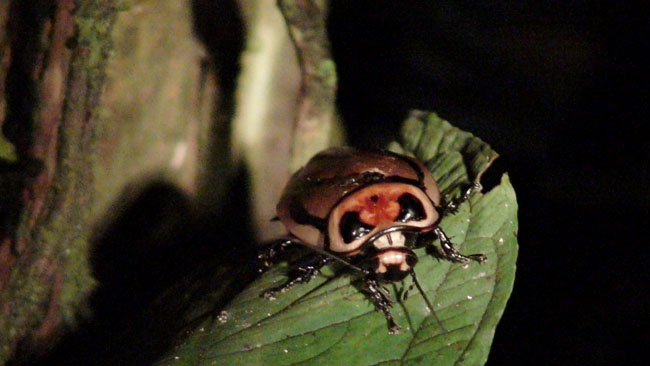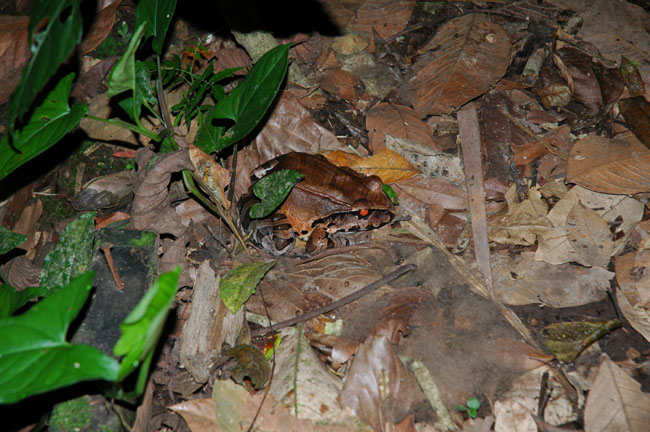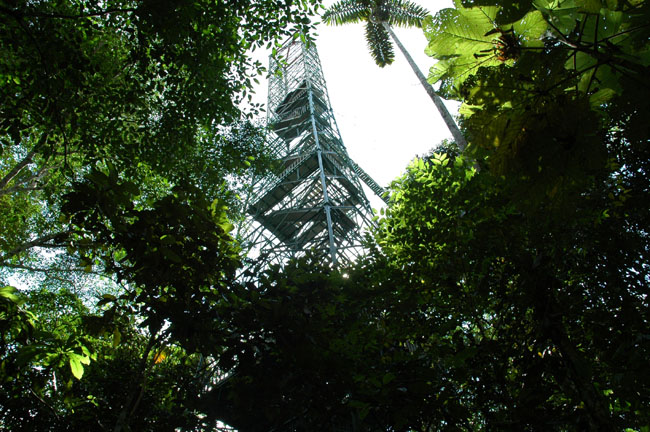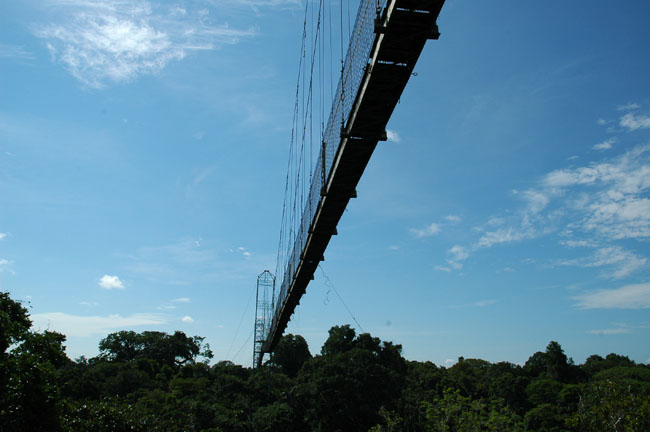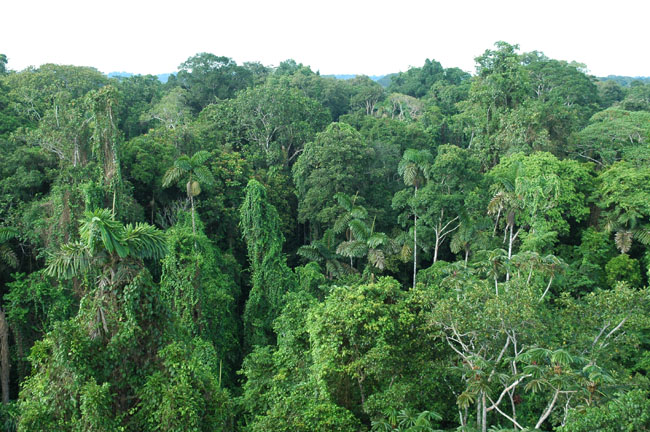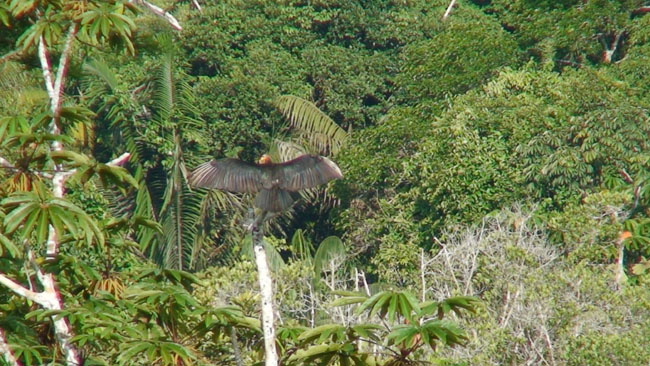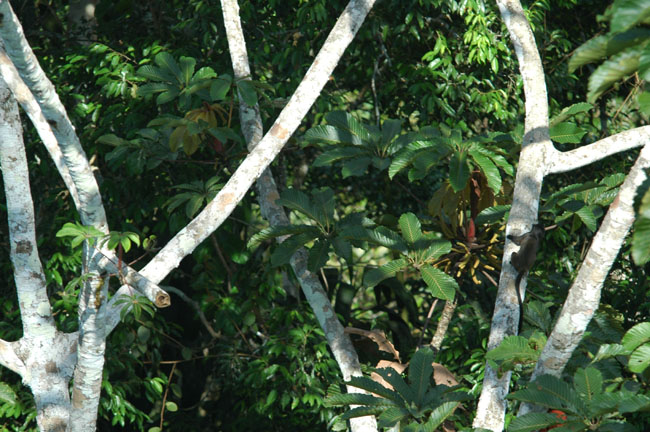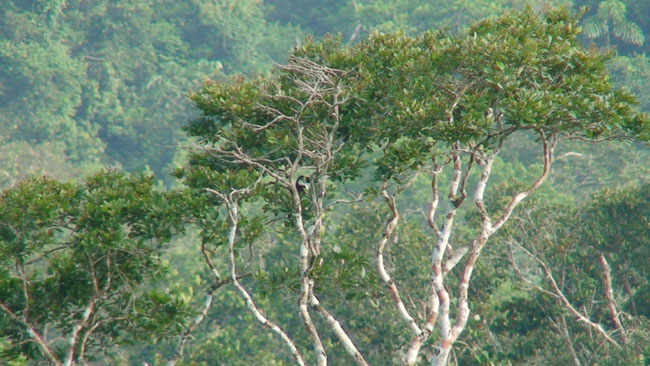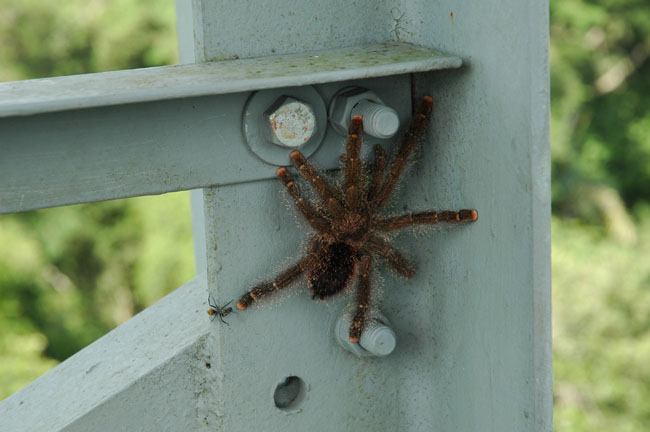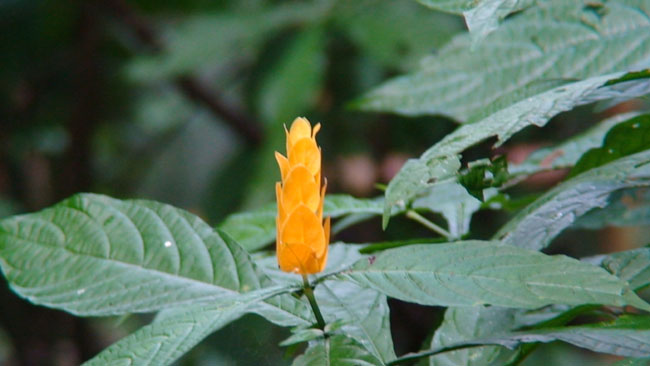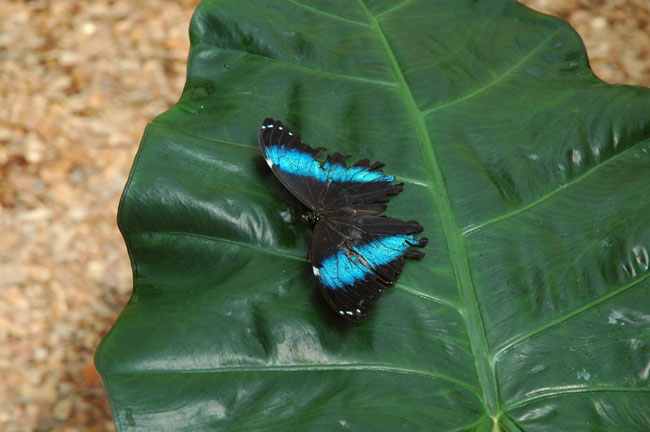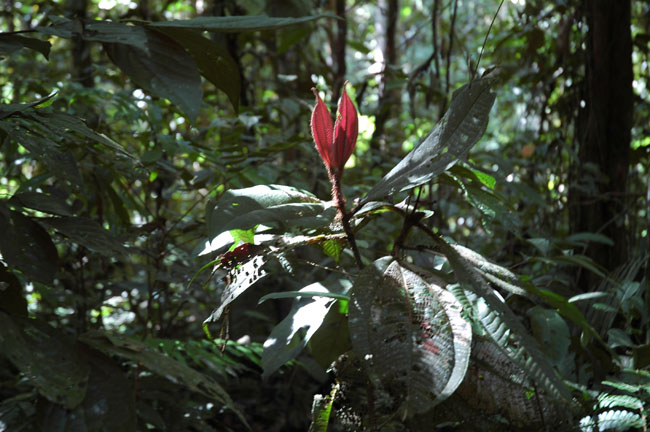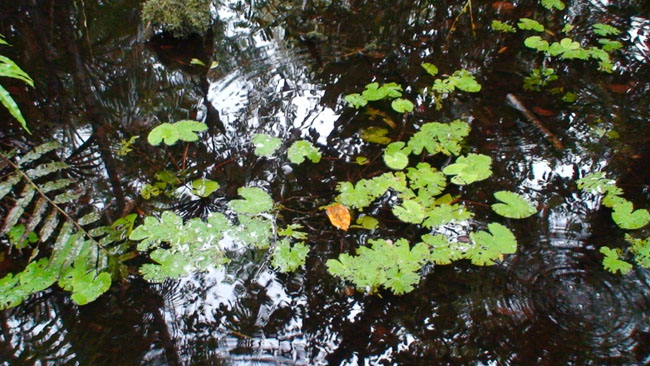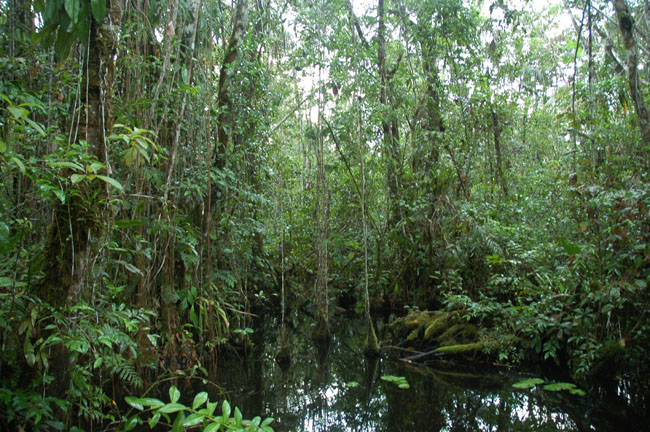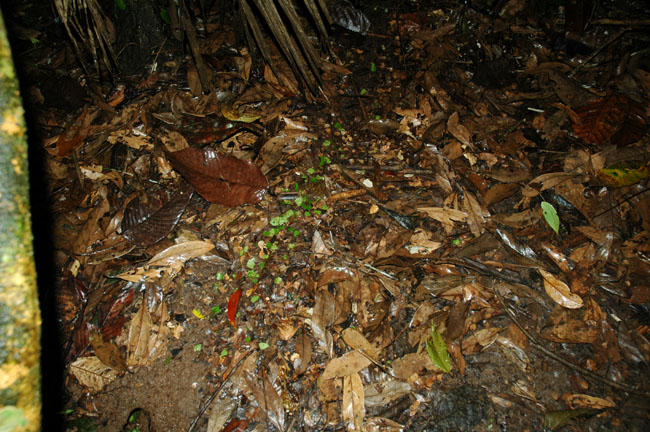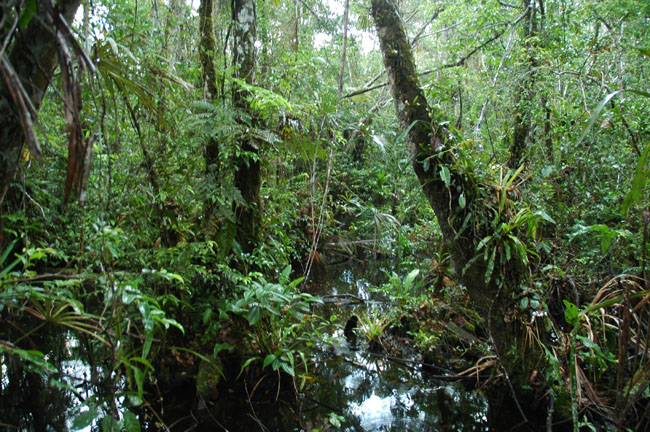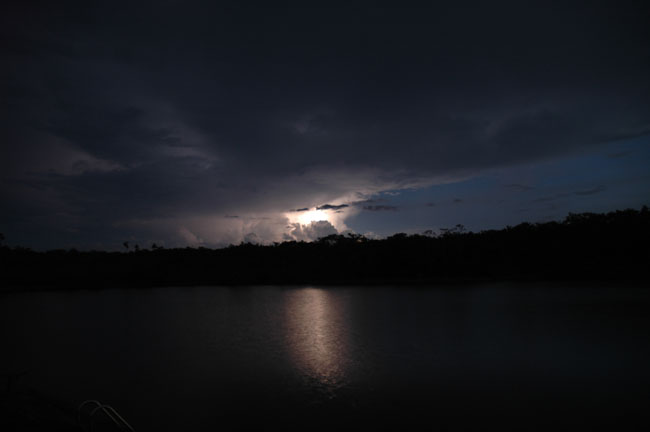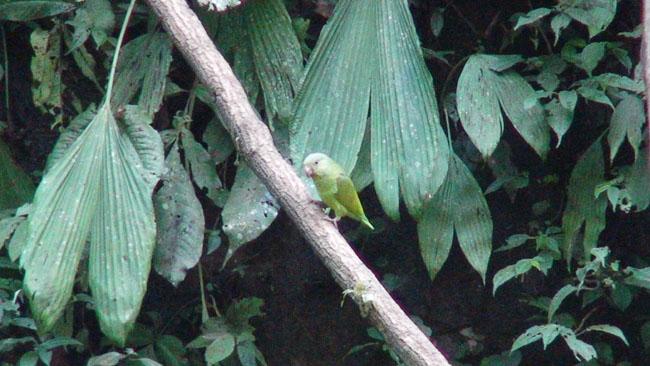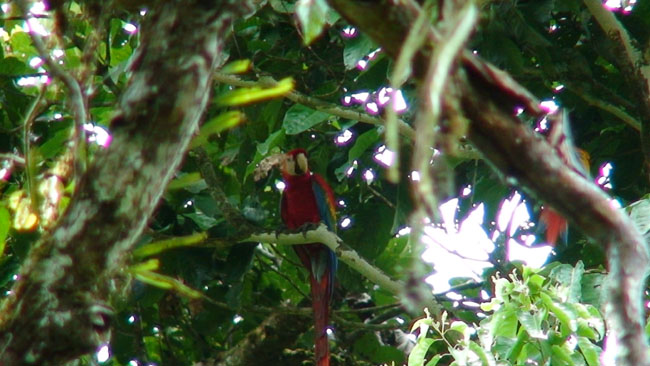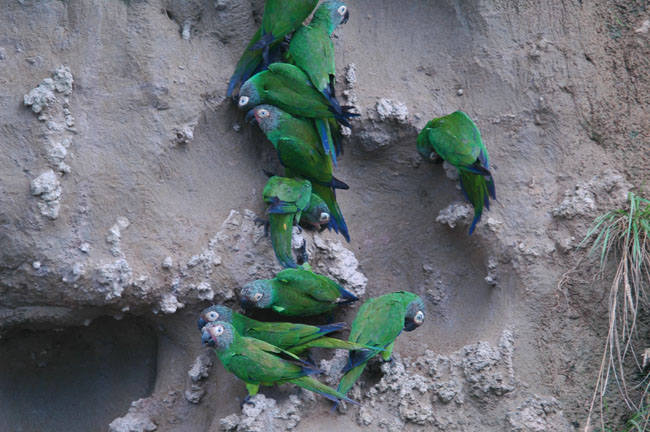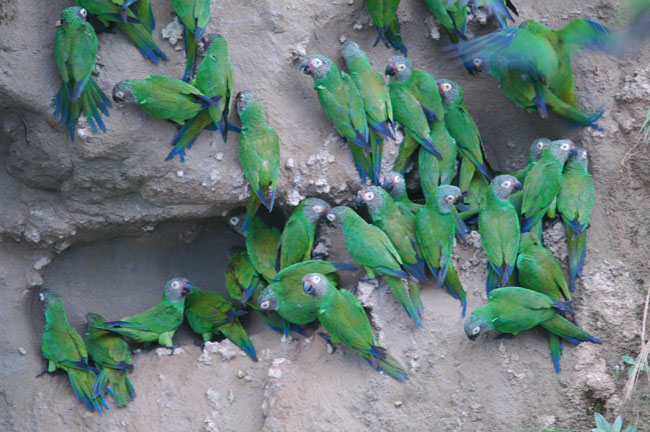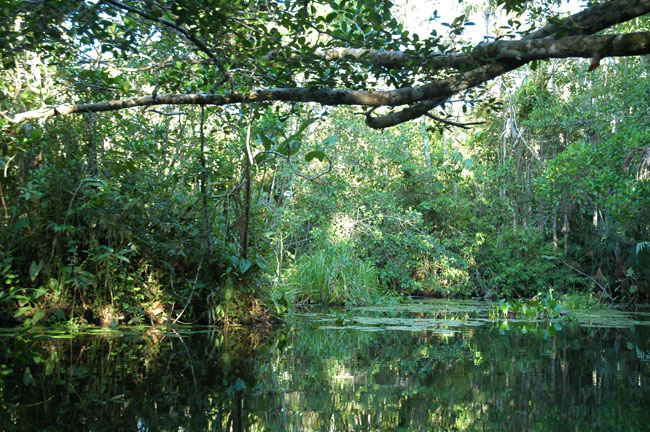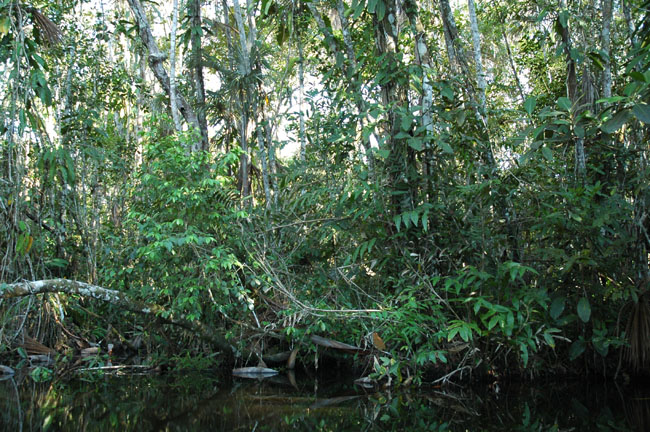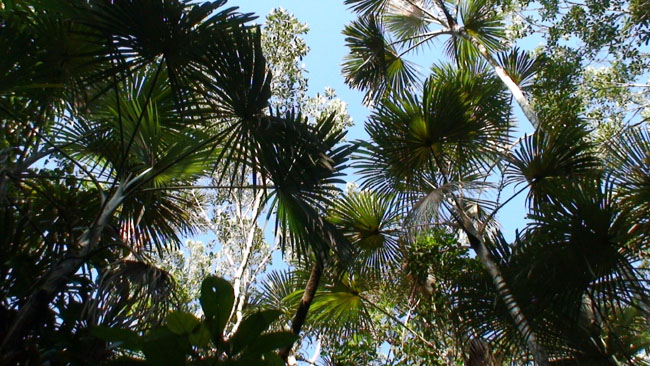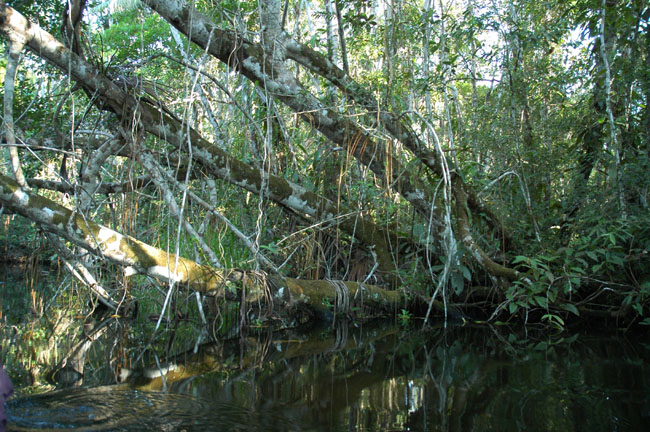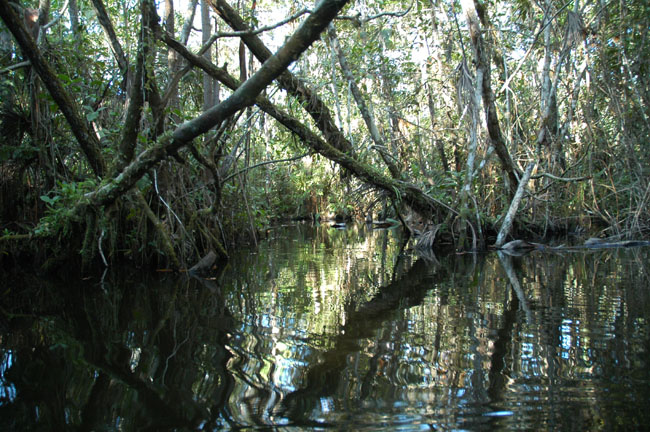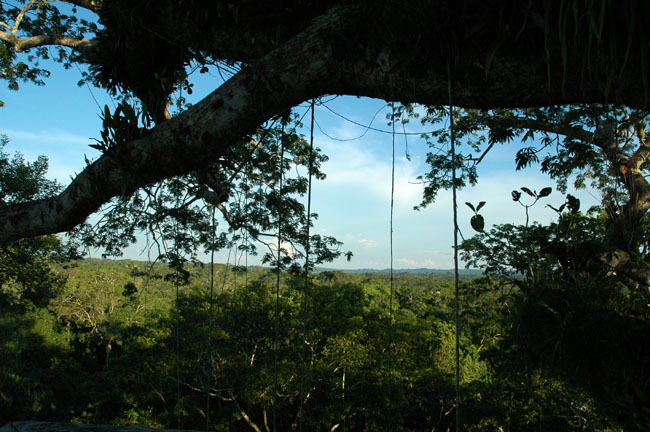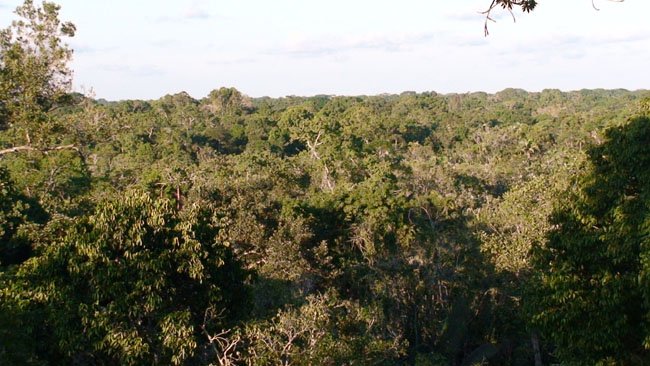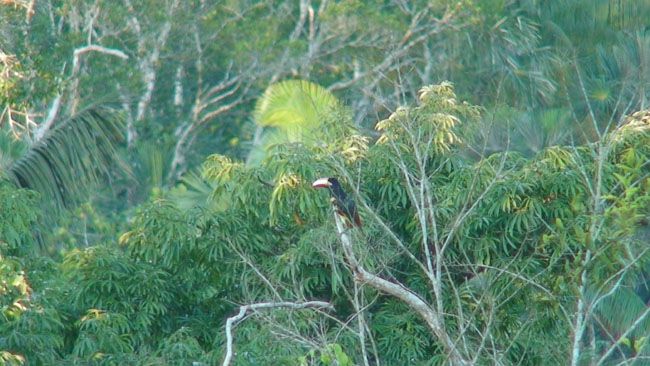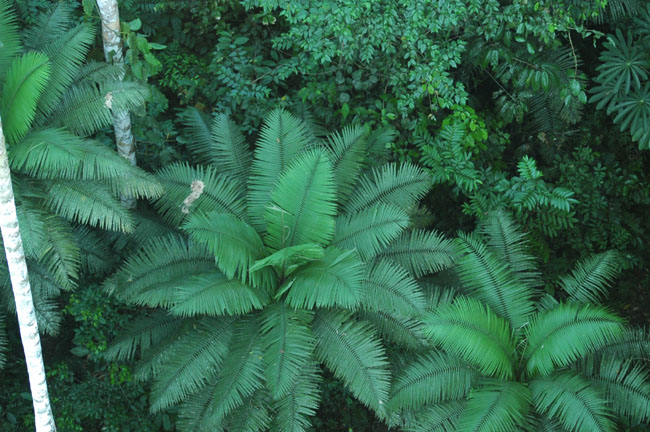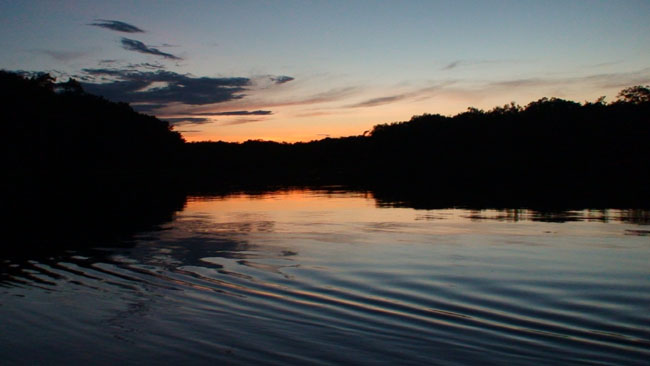 7 – 9 November 2008
On Friday morning (7 November) we left the Hacienda San Agustin and were driven to the Quito airport. Upon arrival we met up with several others who were making the short flight to the town of Francisco de Orellana (also known as Coca) and on to Sacha Lodge. Our 30 minute flight passed over the third tallest volcano in Ecuador, Cayambe (at 5,790 meters or 18,996 feet) and soon we could see the Amazon basin below us. Upon landing in Coca we transferred to the Rio Napo river and took a two hour speed boat trip to the lodge.
Sacha Lodge is located about 50 miles from Coca. We had to walk about 20 minutes from the river landing, through the rain forest, to a lake, where dugout boats rowed us to the lodge itself. It was really peaceful and beautiful! Our room was at the end of the hotel property and had a great balcony and hammock. At night the sounds of the jungle could be heard right outside the room. The bar and dining areas were also very nice. We spent three nights hiking and viewing wildlife with our two guides and another couple. After dinner the first night we all went on a night hike in which we saw frogs, spiders and bugs.
Early Saturday morning we hiked a short distance into the jungle and then climbed 120 feet to a series of three canopy towers, separated by swing bridges. It was quite high but the views were spectacular! From the towers we were able to see several types of toucans and a vulture. We also spied black-mantled tamarins and squirrel monkeys. We even saw a tarantula climbing the tower next to us. We hiked back through the rain forest and enjoyed viewing different flowers. In the late afternoon another hike along a boardwalk took us through a wonderful swamp. We also saw several monkeys in the trees and leaf carrying ants on the ground. A storm took place in the distance as the sun set.
Sunday morning (9 November) was an early wake up call. We boarded a boat that took us downriver to the Parque Nacional Yasuni and several bird licks. These are primarily for parrots but we were also very fortunate to see scarlet macaws as well. Hundreds of parrots visit the lick each day and we enjoyed the show. After relaxing back at the lodge we took part in a late afternoon activity to climb a 90 foot tree canopy. To get there, we took a incredible jungle cruise in a dugout canoe down a beautiful stream. Once we reached the top of the canopy we spied more birds, a sloth and some wonderful trees below us. The final evening was a lakeside barbecue adjacent to the lodge.
Current Time in Ecuador: