Ecuador: Cotopaxi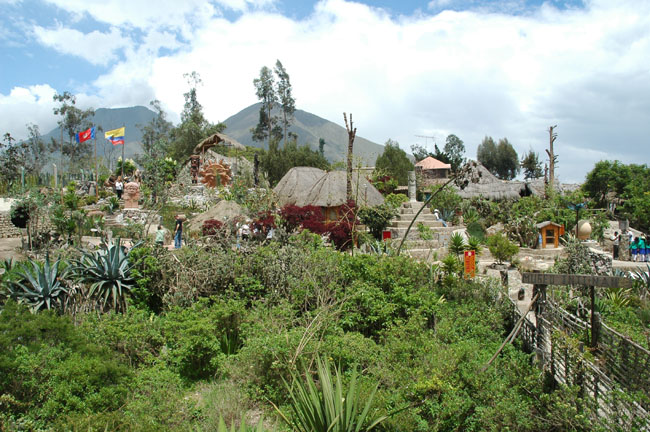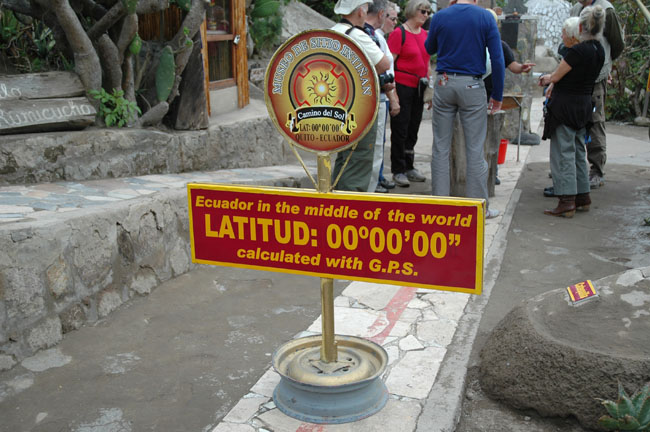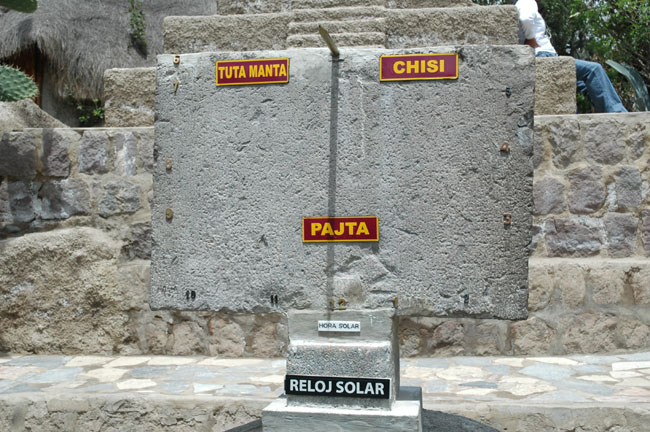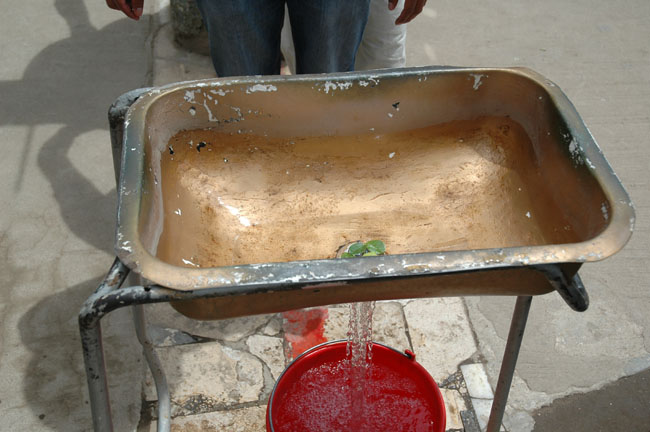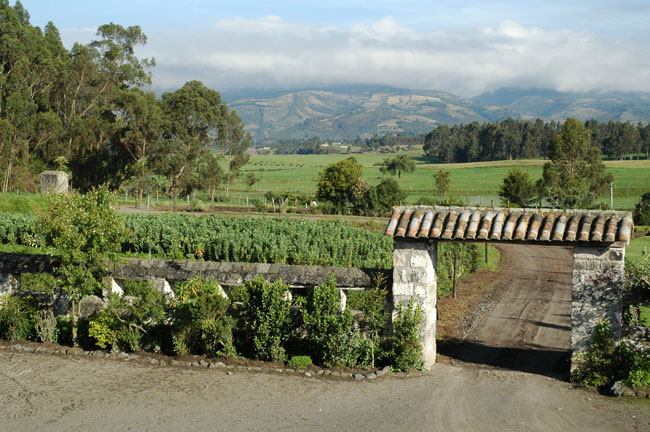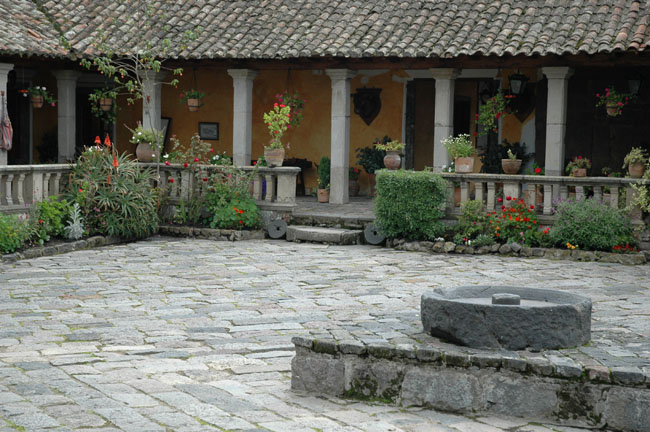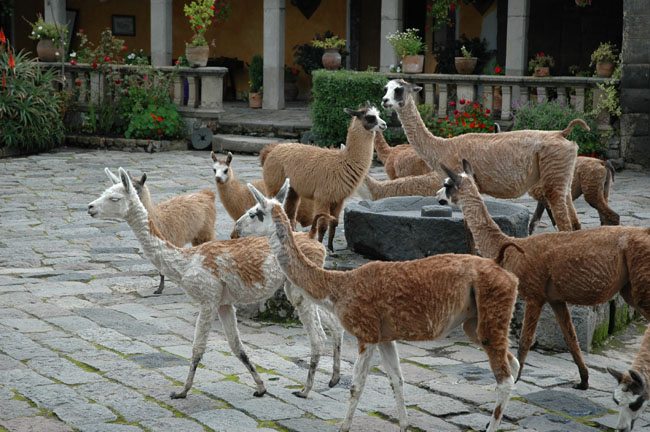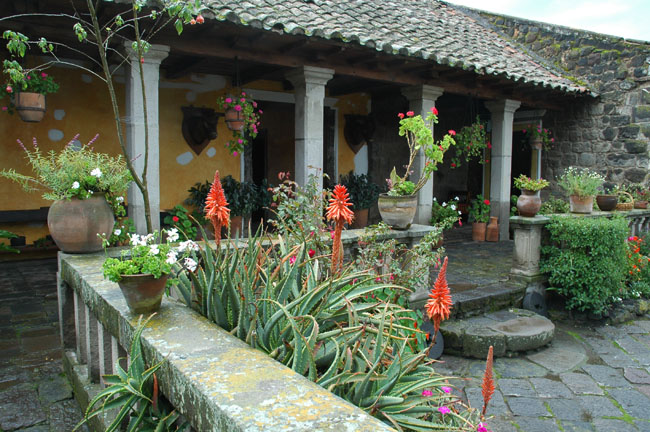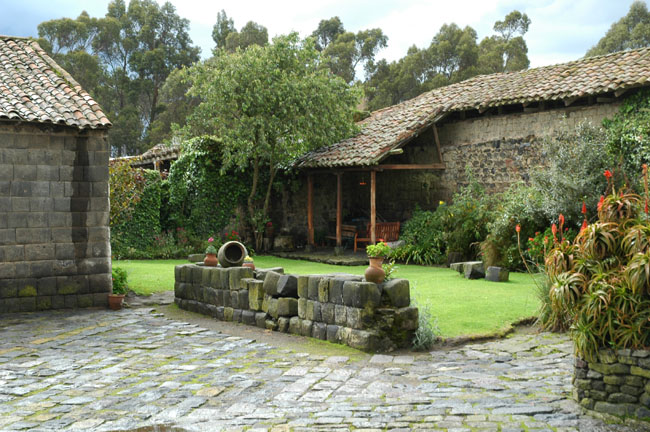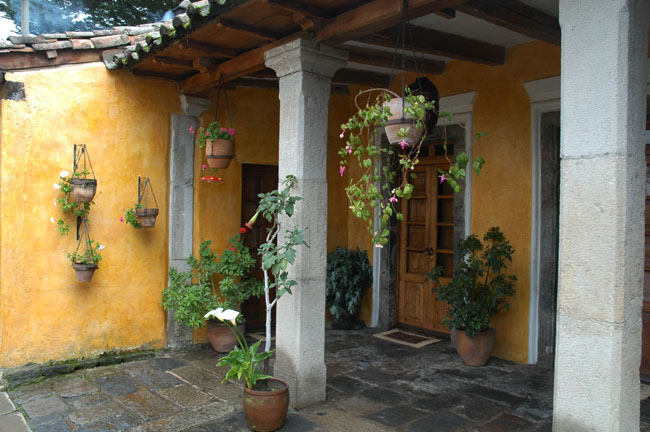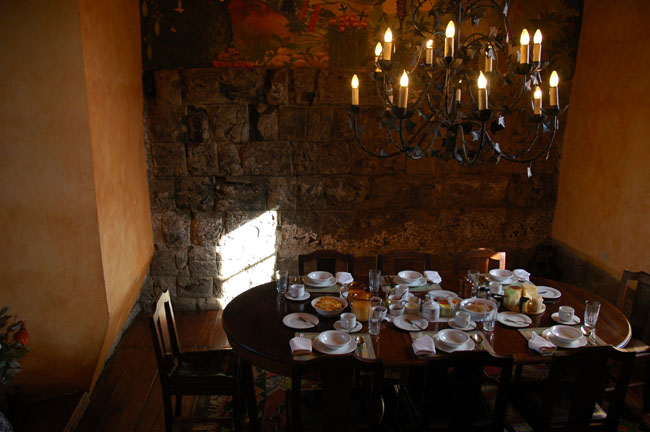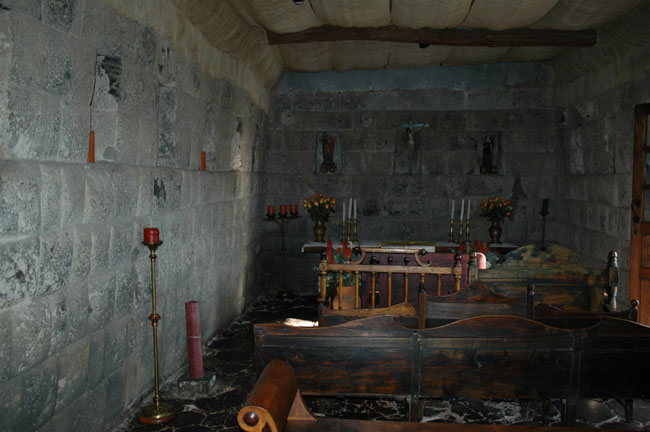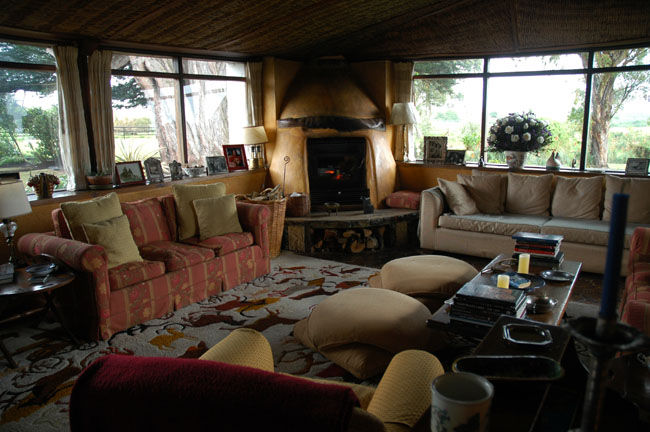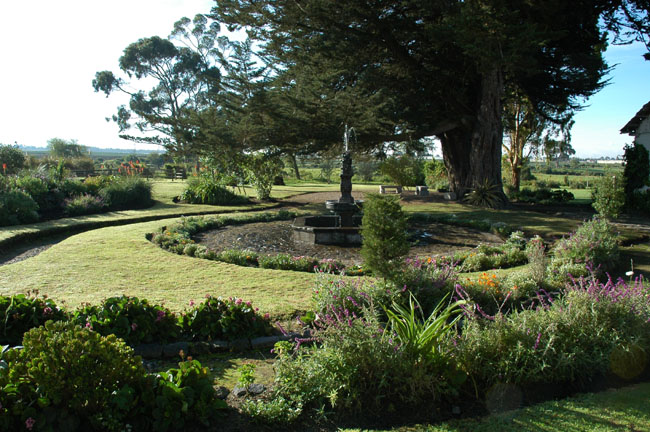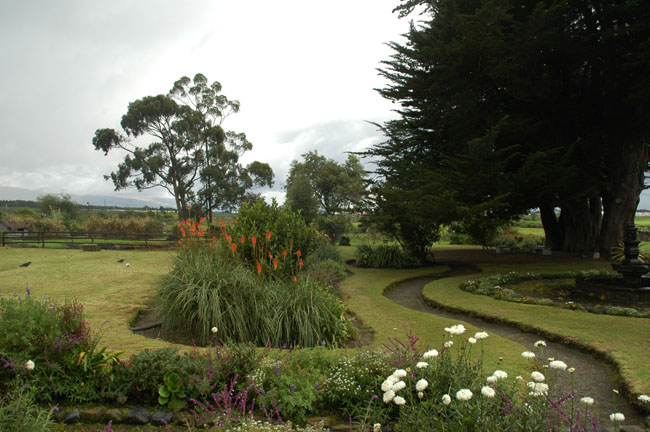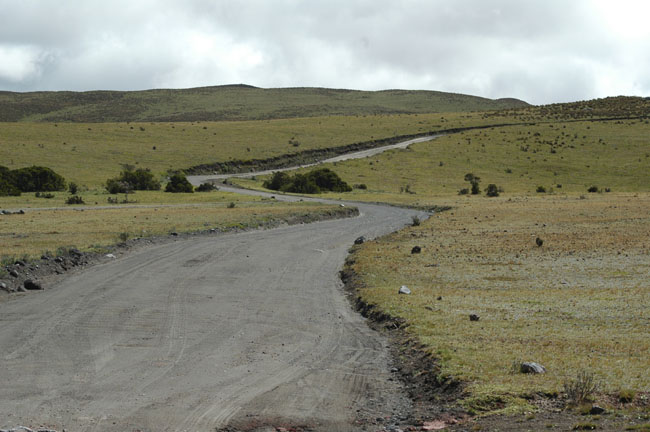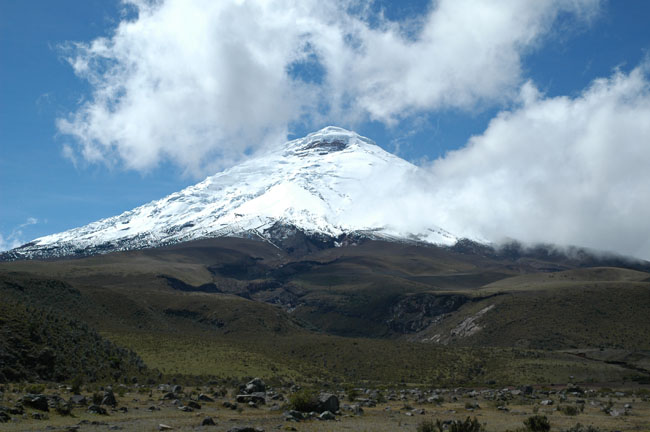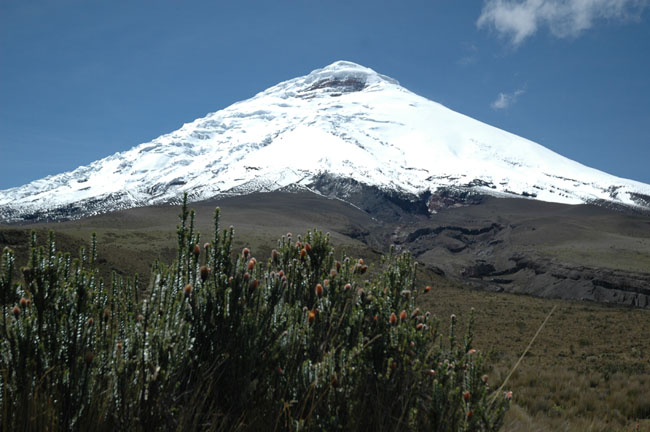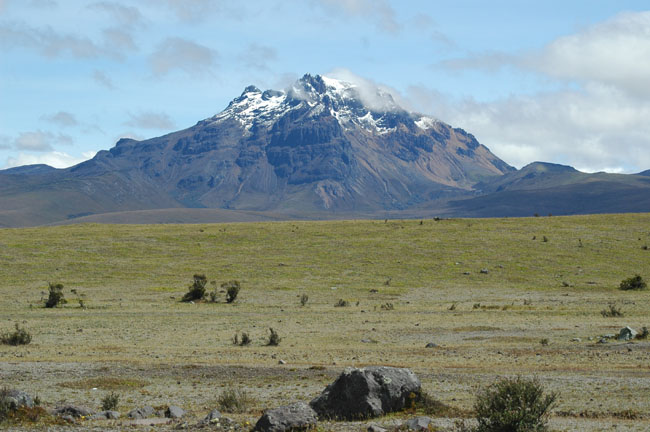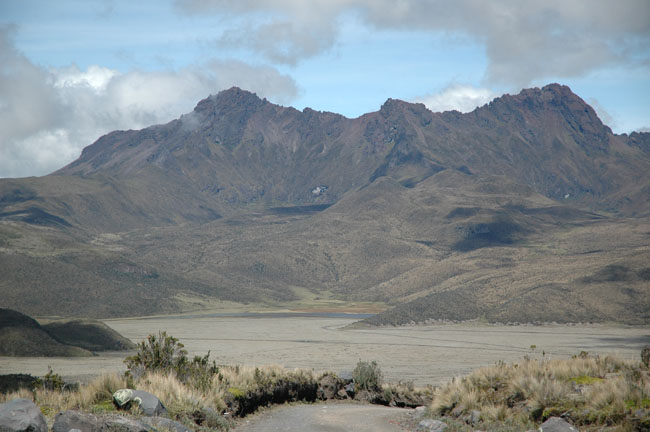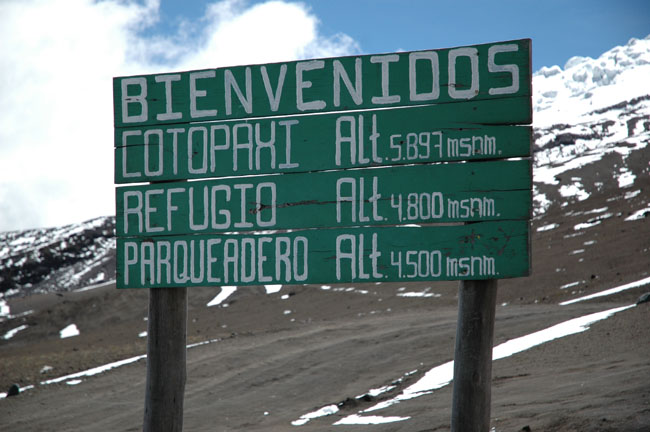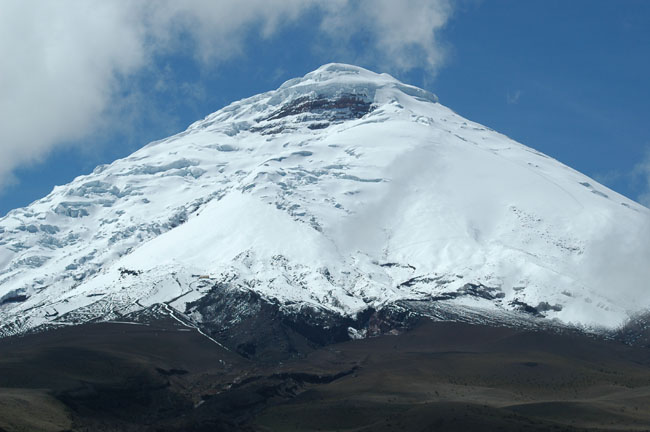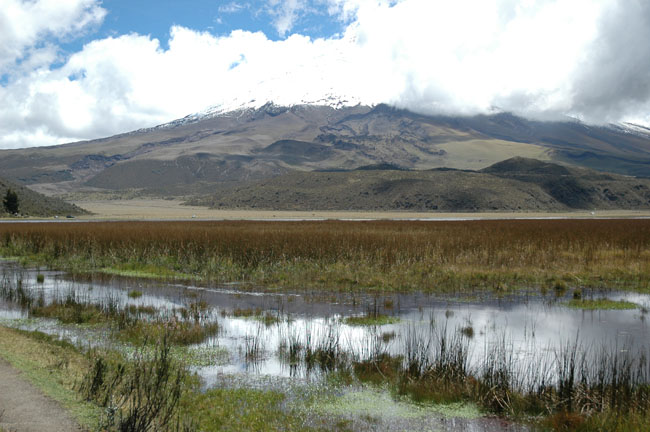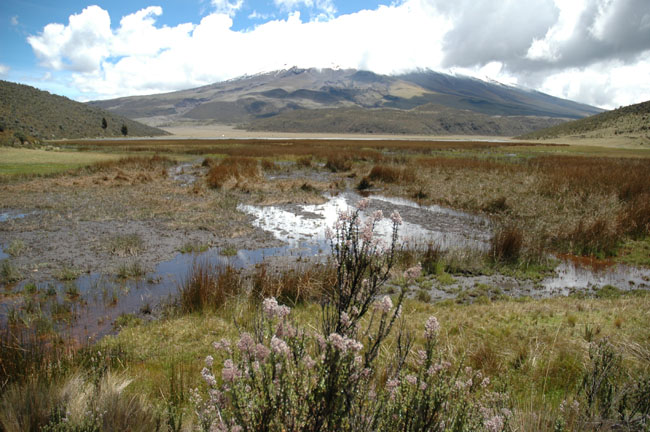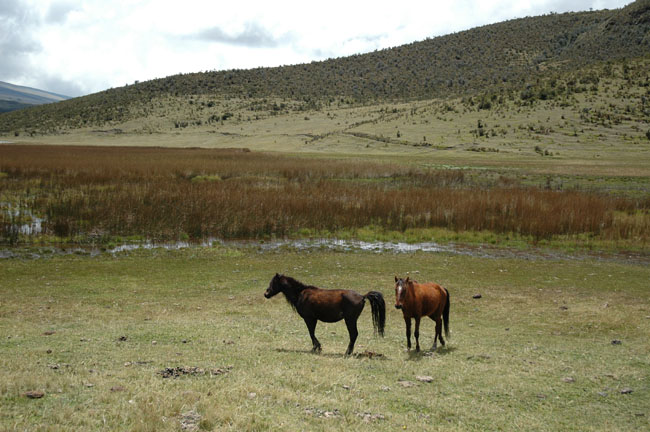 5 – 6 November 2008
On Wednesday morning we left Hacienda Cusin after breakfast to our next hacienda destination, located about 40 miles south of Quito. On the way there, we stopped at the equator, which is located about 15 miles north of Quito. There we spent about 90 minutes viewing a small museum and getting a local tour of the area, including actually standing on the equator line itself. The guide also provided water demonstrations (it empties opposite directions on either side of the equator and straight down right on the line), sun dial viewing and an attempt to balance an egg on a nail (easier to do on the equator).
Back with our driver, we fought through some traffic in Quito and then arrived at the Hacienda San Agustin de Callo in the late afternoon during a downpour of rain. This is reputed to be the best-known hacienda in Ecuador. Many of the rooms are built upon the walls of the best preserved ruins of the Inca empire. We spent some time walking around the beautiful grounds between rain storms that afternoon. The dining and living rooms were great places to relax and engage in conversation with other travelers. We enjoyed dinner and conversation with several other guests and the owner.
After a good night's sleep, we awoke Thursday (6 November) to much better weather. Through the hacienda we hired a driver and guide to take us on a day trip to the Parque Nacional Cotopaxi, just a short distance away. As we drove through the park, the clouds cleared and we were fortunate to get clear views of the volcano, which at 5,897 meters (19,347 feet) is the second tallest mountain in Ecuador. We drove to about 14,700 feet and took some pictures of the sweeping vistas and of the hut at 15,748 feet which is a starting point for those attempting to summit the mountain.
The driver took us back down to about 11,800 feet and then we went on a short hike around a lake with our guide. We saw several birds and some wild horses. After enjoying a picnic lunch, we continued our drive through the park and then back to the hacienda. We had another excellent dinner before retiring to our room for the evening.
Current Time in Ecuador: