Trans USA Train: Glacier National Park – West Side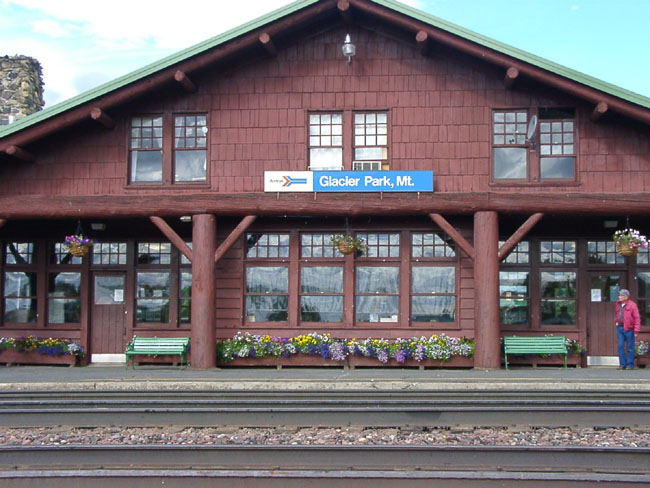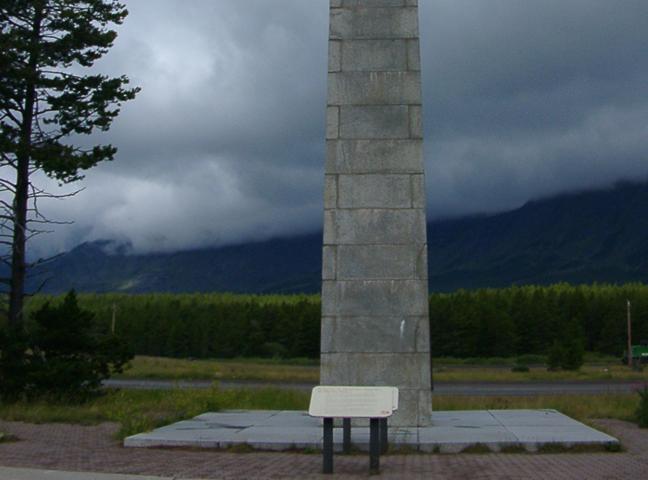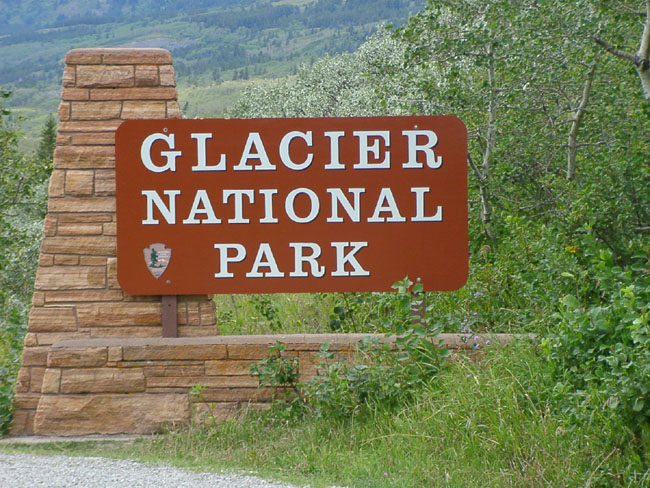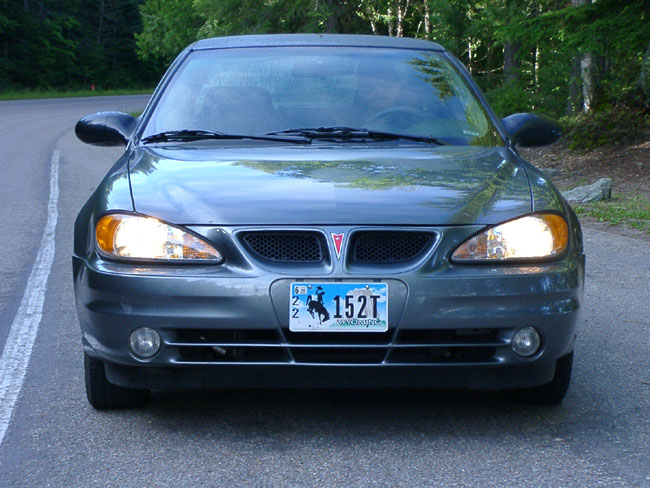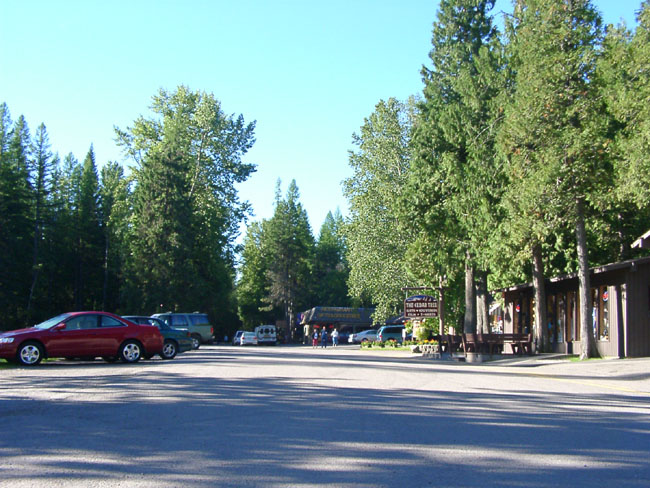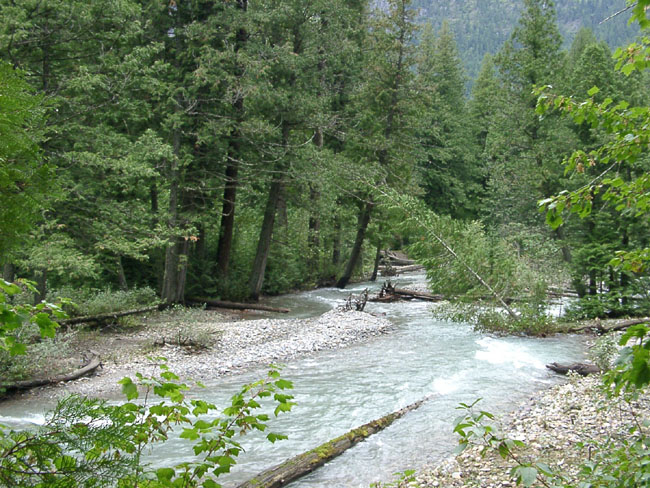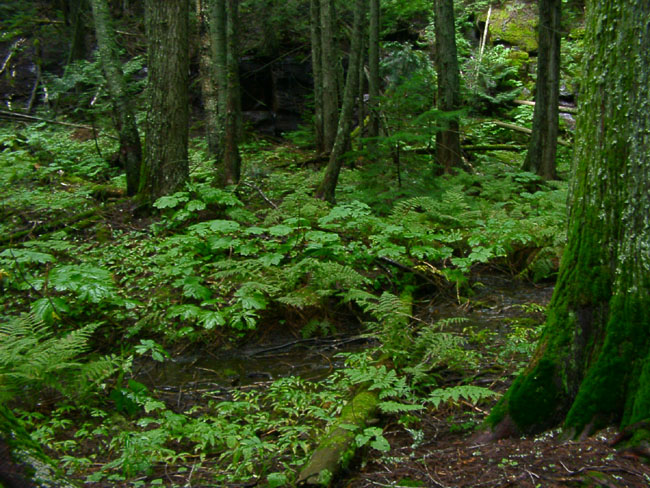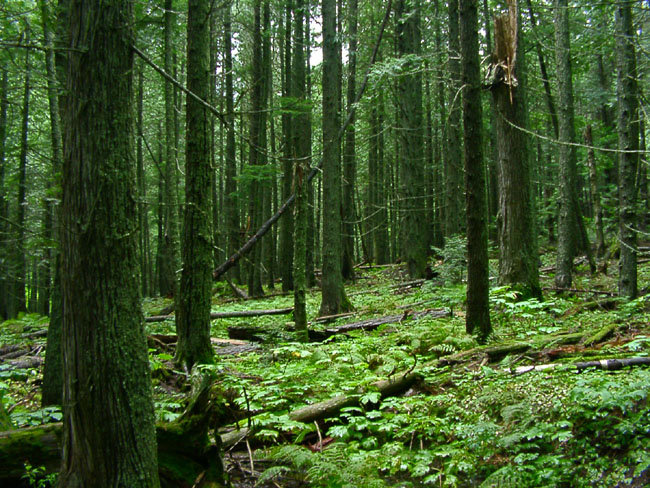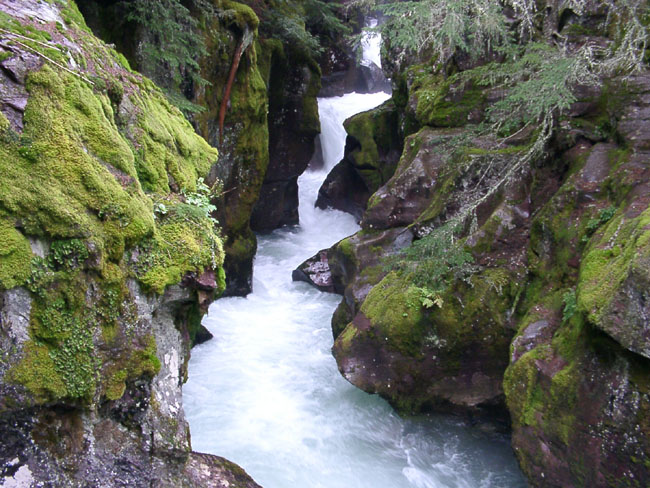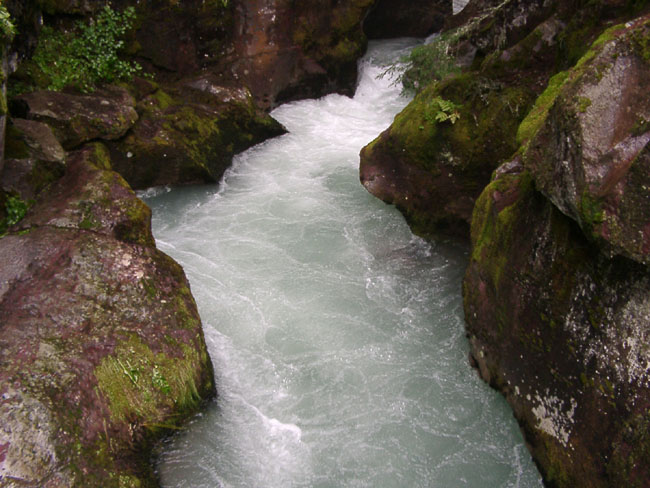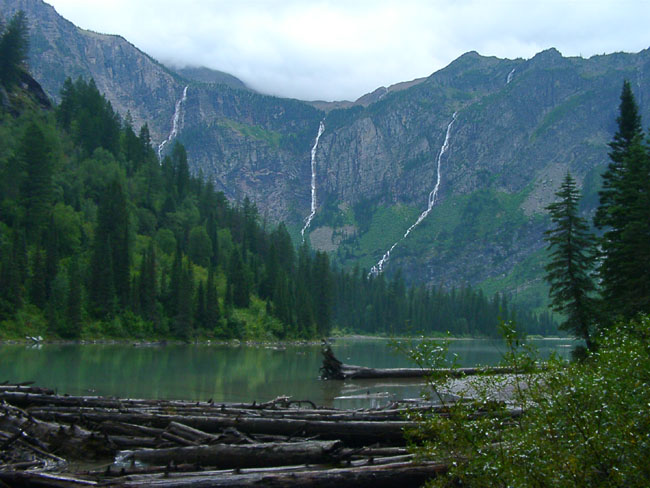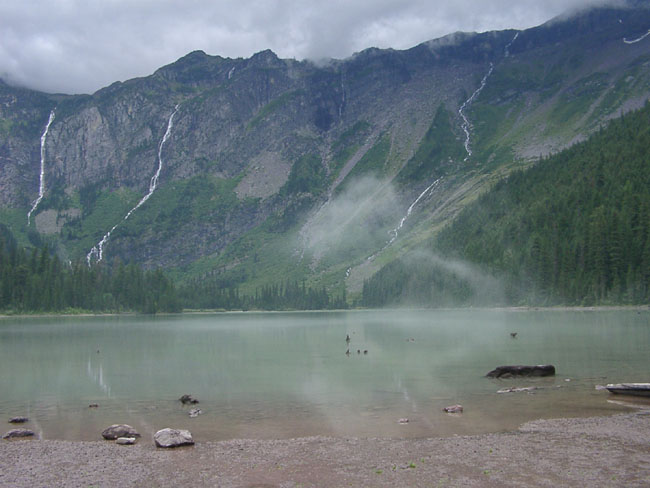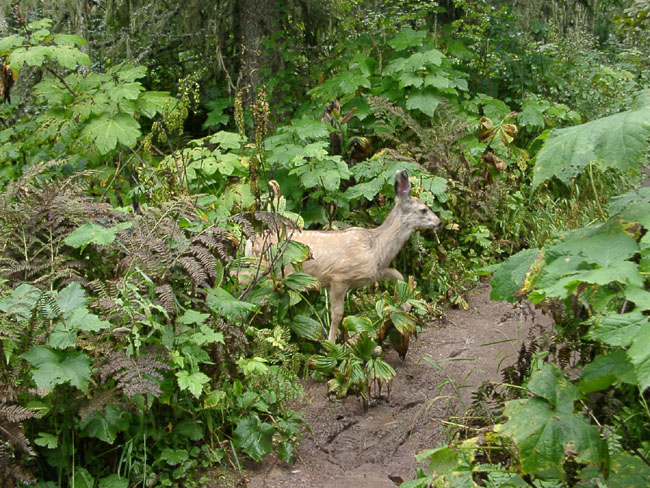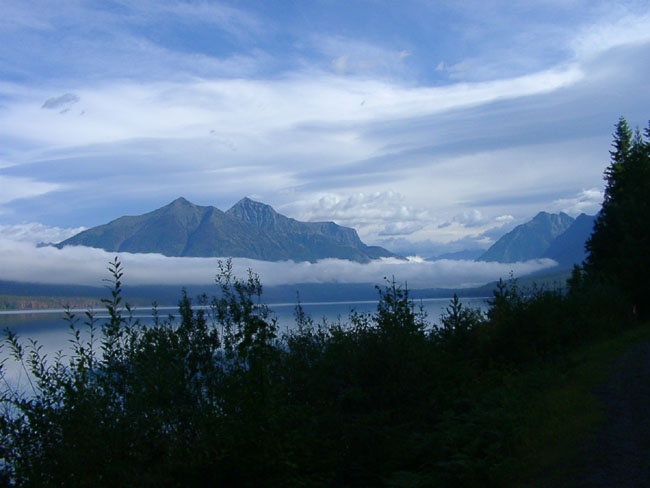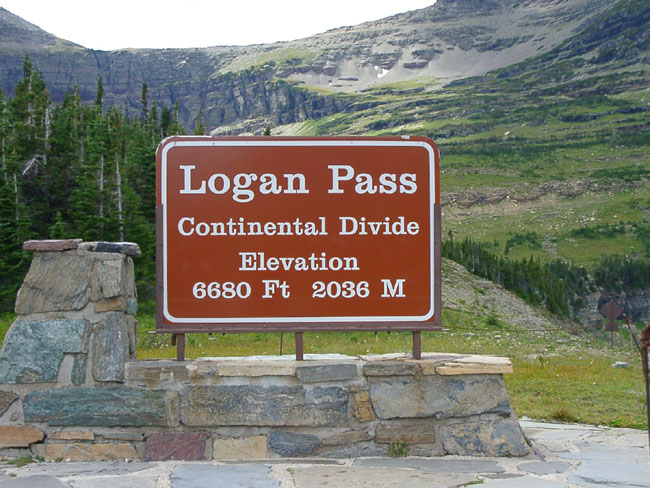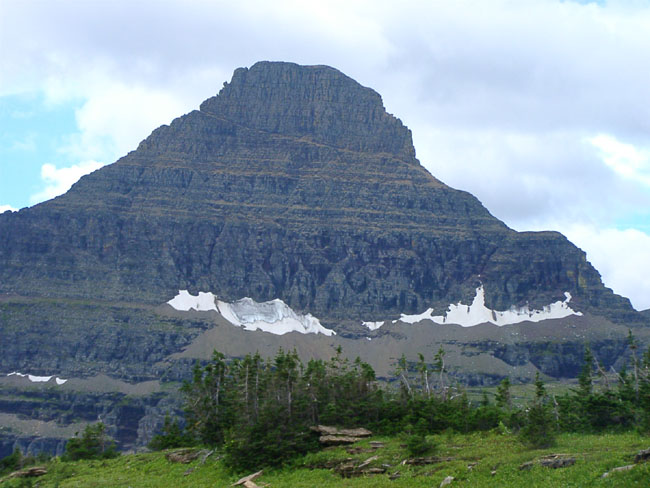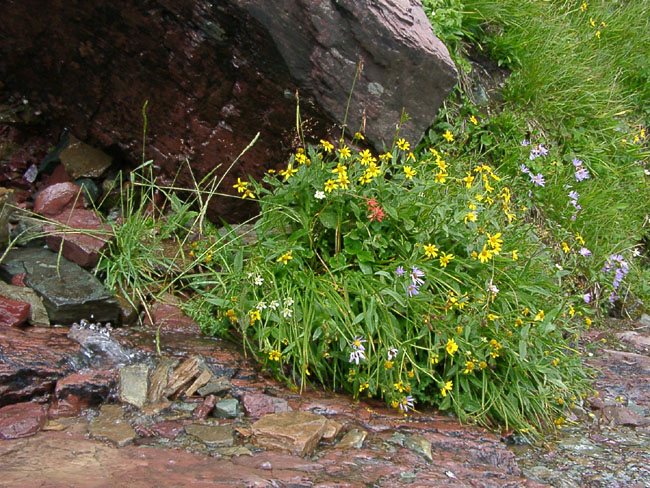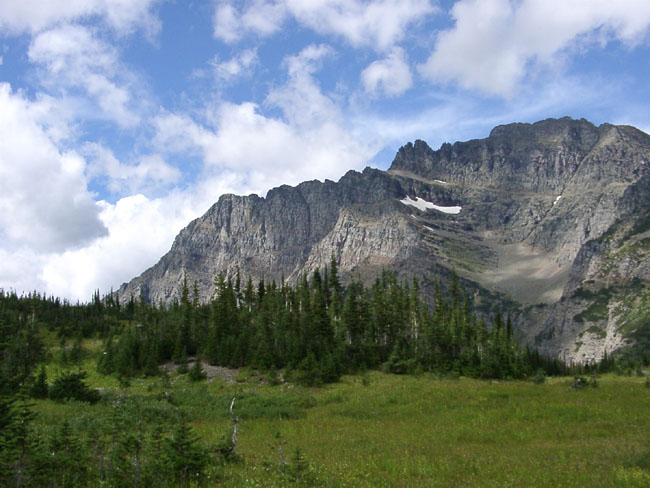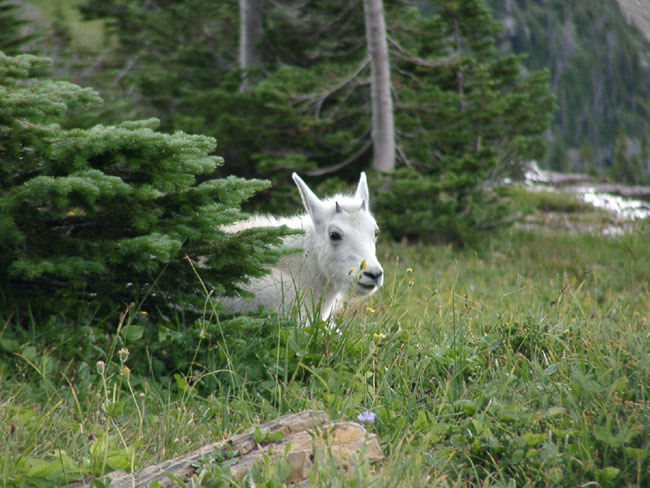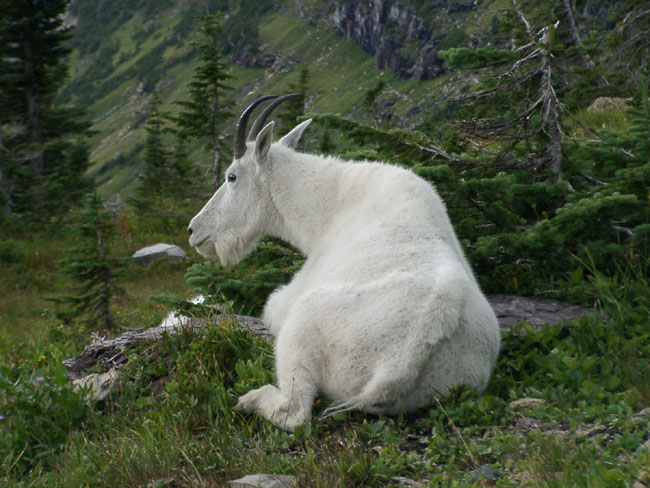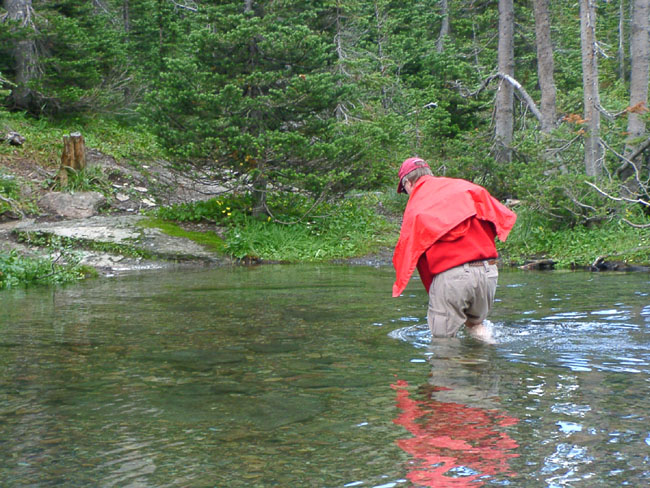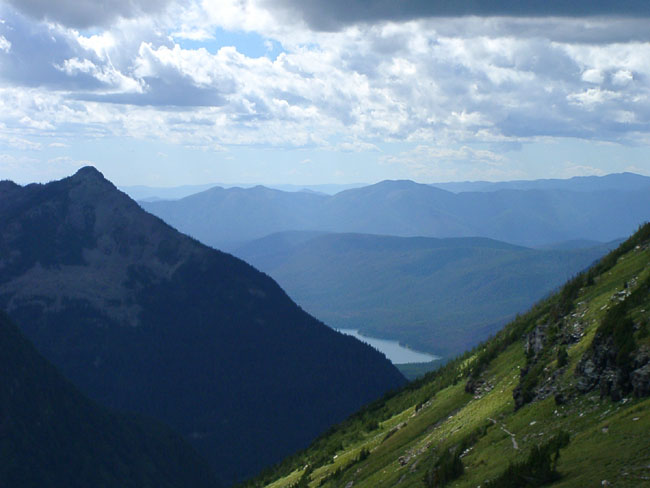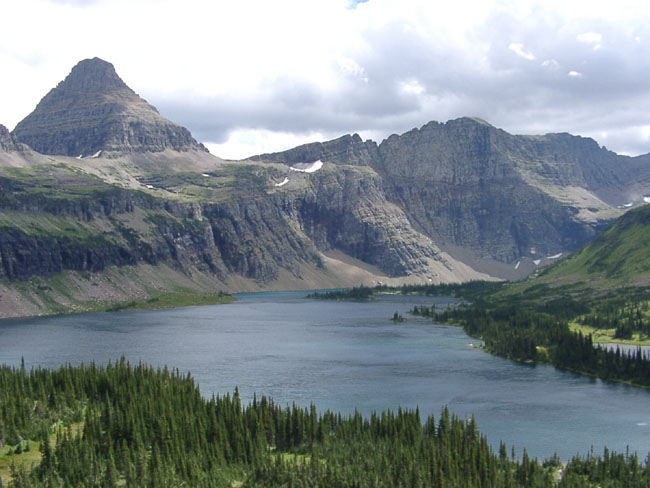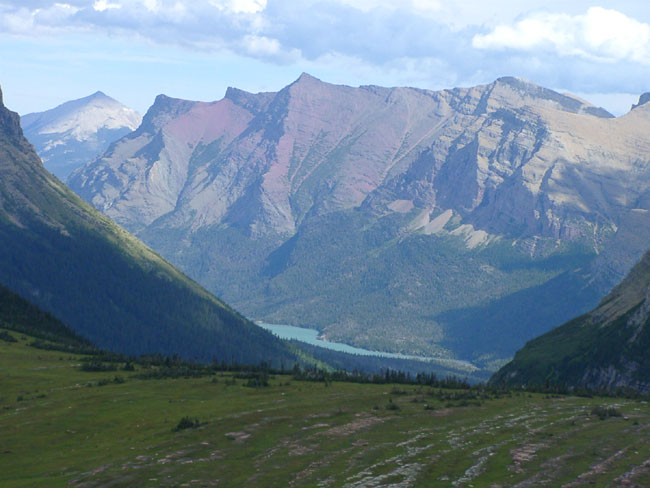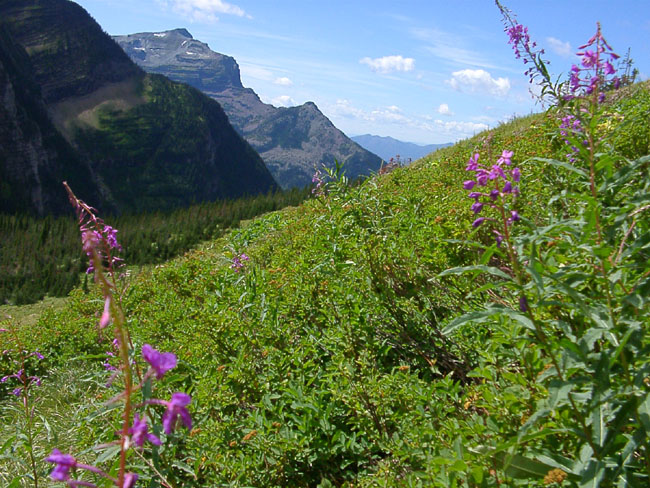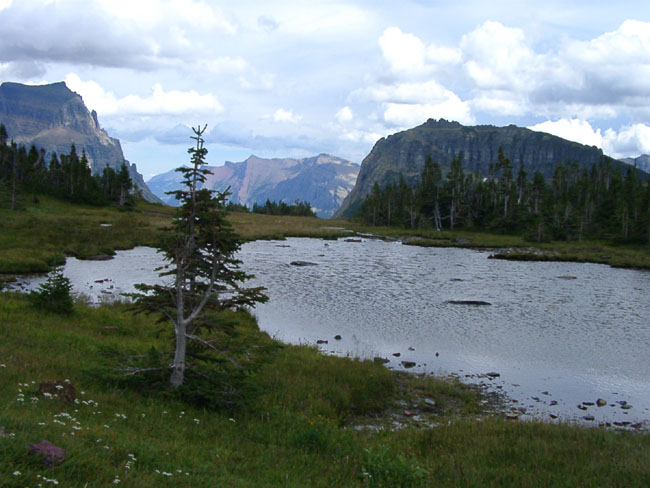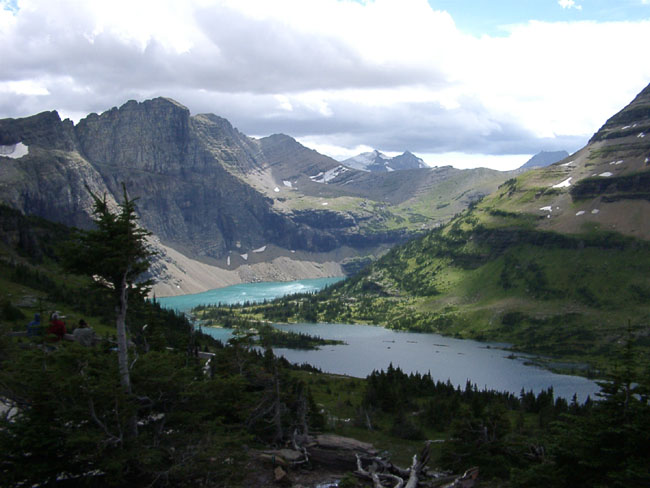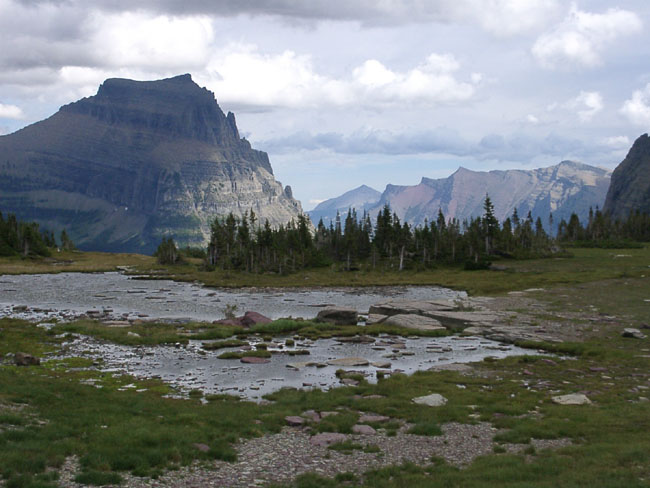 29 – 30 August 2004
Arriving at Glacier National Park and Hiking to Avalanche Lake
Glacier National Park is one of the USA's original parks, being set aside as the country's 10th national park in 1910.
After arriving on Sunday morning (29 August) in East Glacier, Montana, the first order of business was to get our reserved rental car for the next five days. We need this in order to get around Glacier National Park and to also visit the sister Waterton National Park in Canada. Fortunately we had reserved a car that was located in a storefront right across the street from the train station. Once we got the car we drove to West Glacier, on the other side of the National Park, which took about one hour. We stopped at the continental divide sign and took some pictures on the way.
We tried to check into our hotel but were too early, so opted for a stop at the park visitors center and a four mile round trip hike to Avalanche Lake. It was a nice scenic trail among cedar trees in a rain forest-type setting. There was steam coming off the lake and some nice small waterfalls as well. We also saw some deer as we hiked.
After we checked into our room, which had a kitchenette, we enjoyed making dinner and eating it overlooking Lake McDonald from our porch. We then drove about 10 miles up the lake to the Lake McDonald Lodge for the ranger show and then some pie and ice cream in the lodge dining room after the presentation.
Driving along the Going to the Sun Road to Logan Pass and Hidden Lake
The next morning we enjoyed breakfast from our room overlooking the lake before beginning a drive on the famous Going to the Sun Road to Logan Pass, on the continental divide. It is a National Historic Landmark and one of the most scenic roads in North America, having taken 11 years to build in the 1920 – 1930s. After stopping at the Visitors Center there, we began hiking to Hidden Lake, a seven mile round trip. It was cold and windy at first and we enjoyed seeing beautiful wildflowers as well as some mountain goats, including a baby.
We stopped for a snack with views of Hidden Lake below and then made our way down toward the lake. We explored the lake for quite a while and even waded across about 25 feet of very cold water to a more remote part of the lake. Dropping shoes and socks in the cold water as we were crossing made it very cold when we continued hiking up the switchbacks back to the ridge!
We went back to the room and relaxed in the late afternoon before driving to the Lake McDonald Lodge for dinner. The ranger show at the lodge that evening was an interesting history of the building of the Going to the Sun road.
Current Time in Glacier National Park: