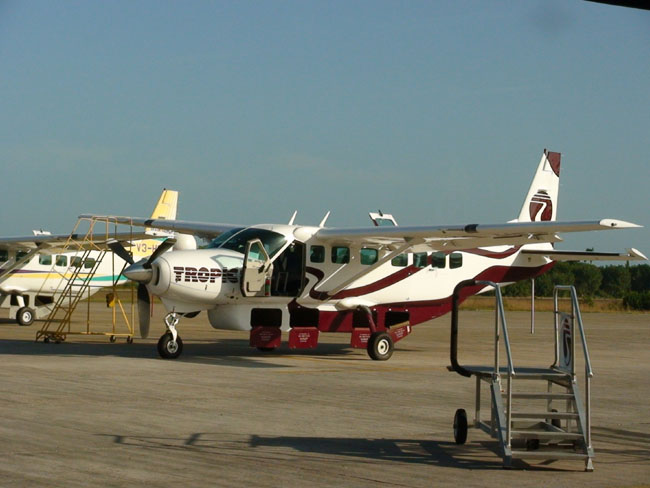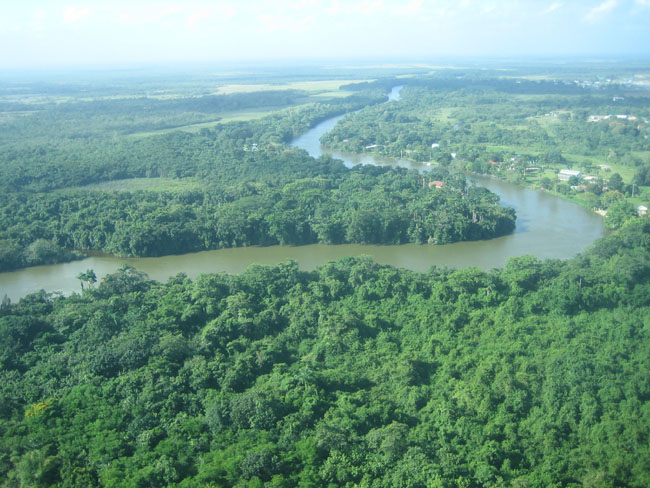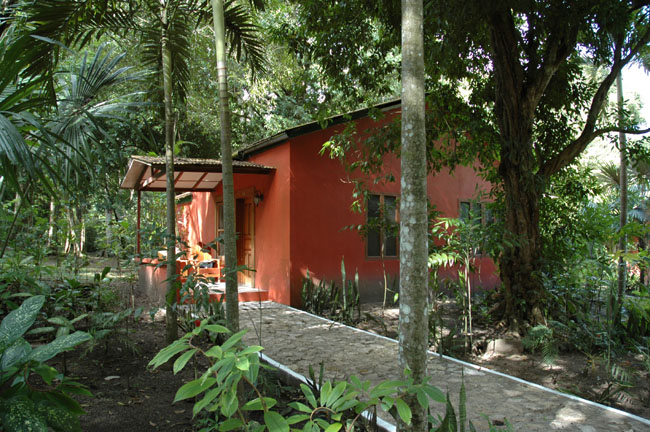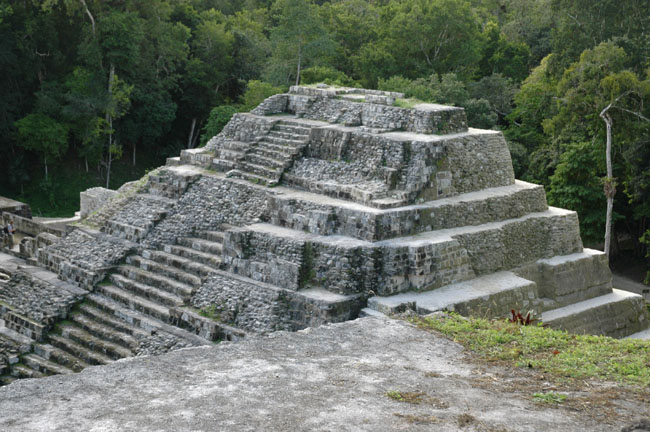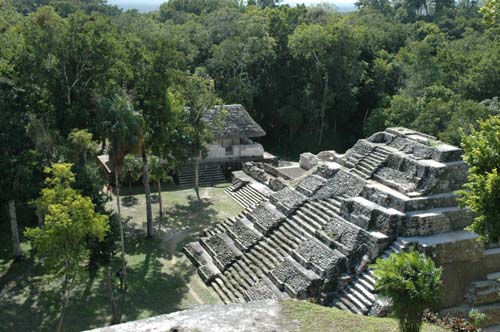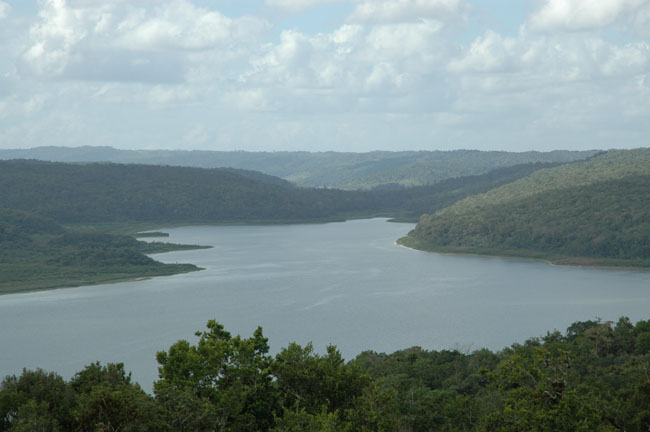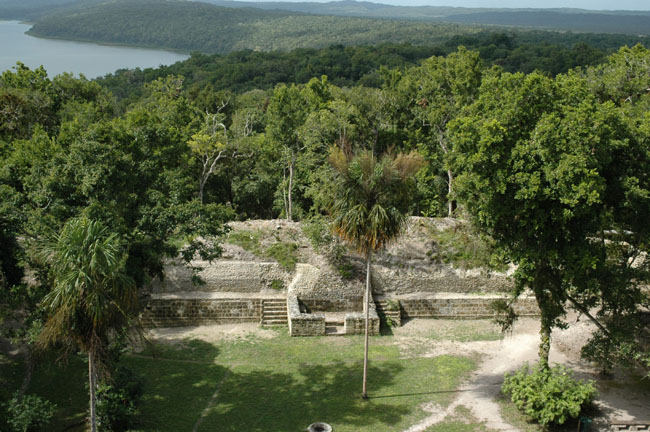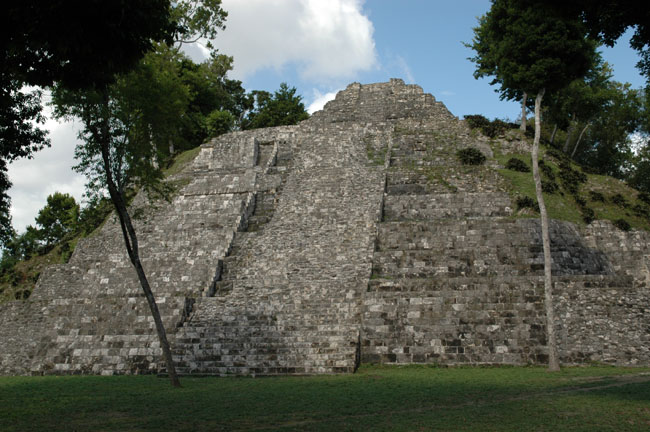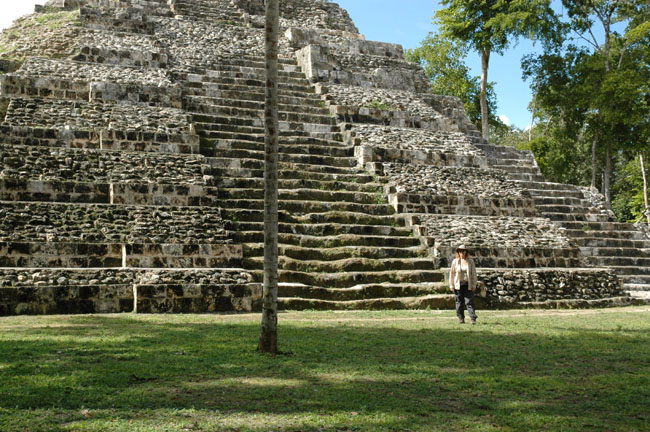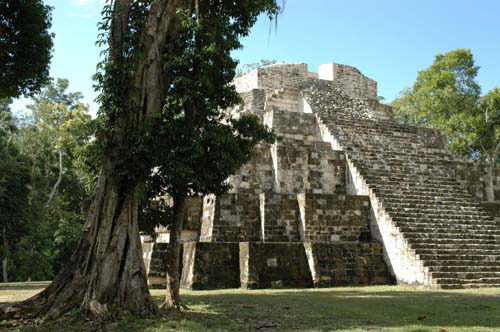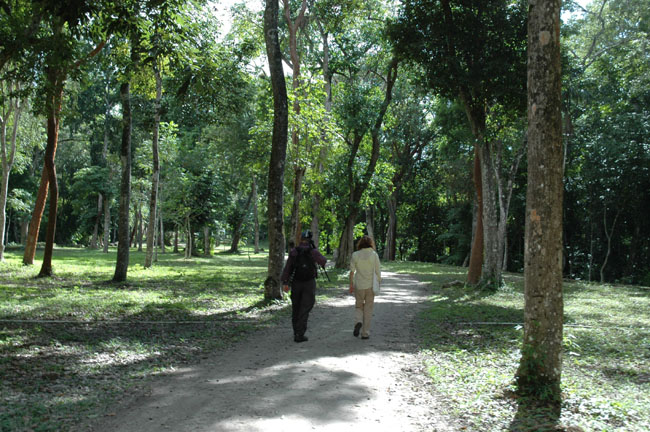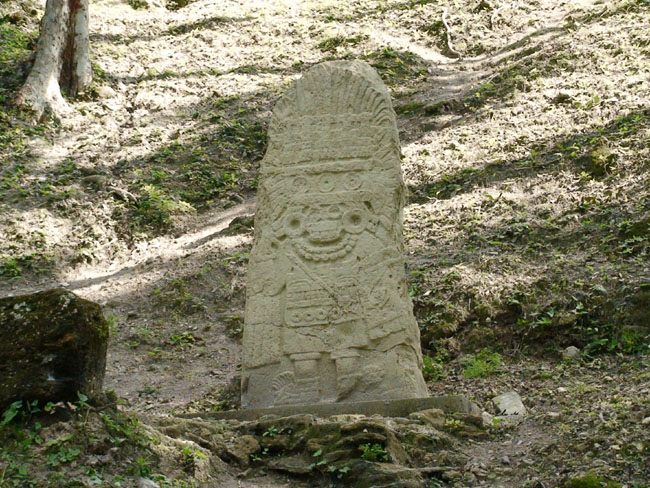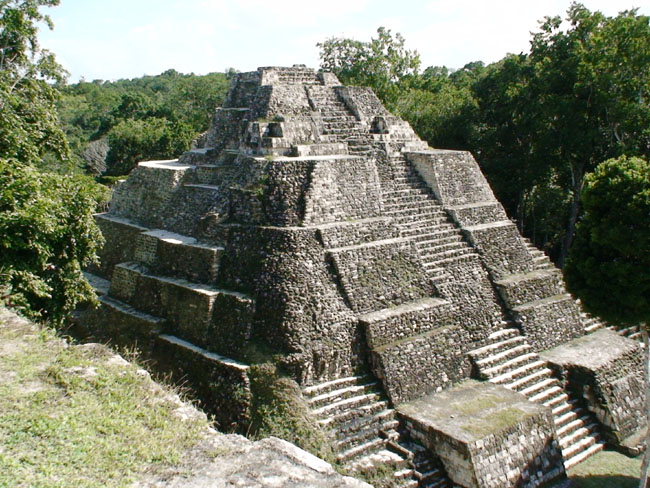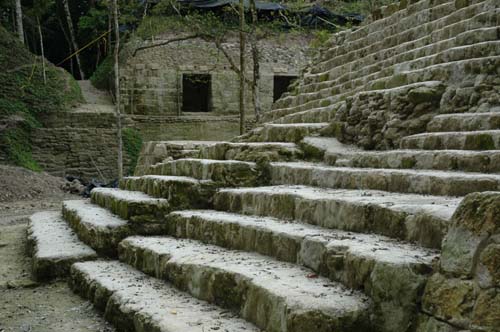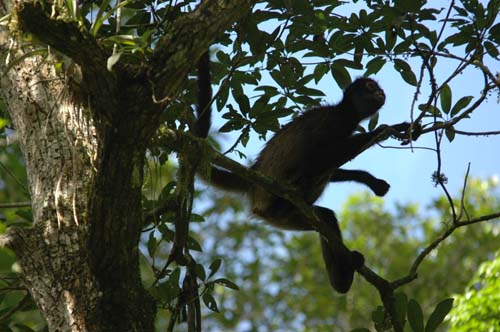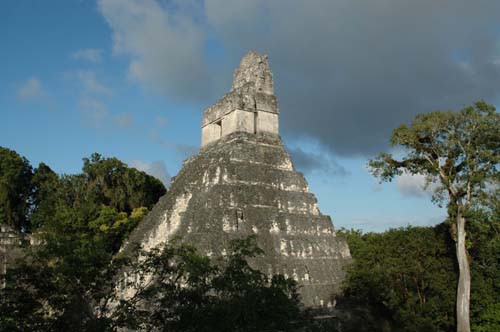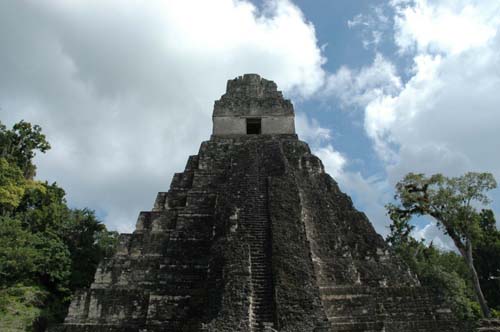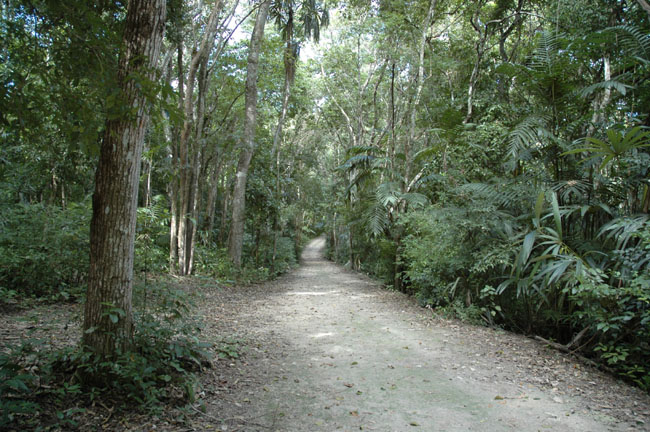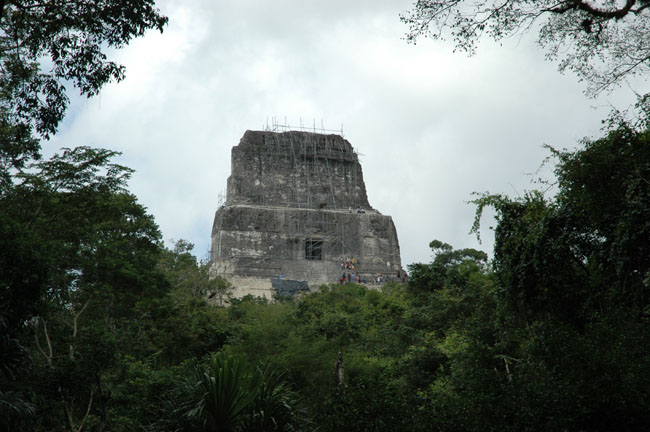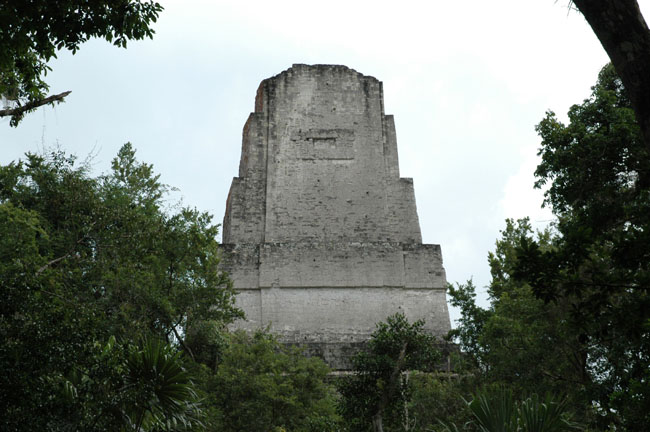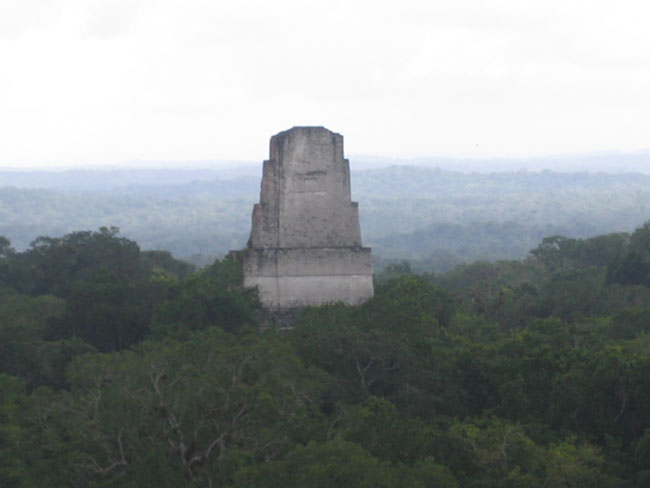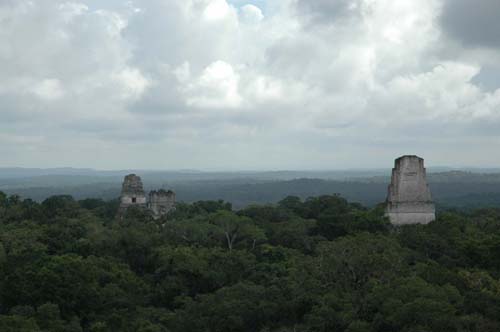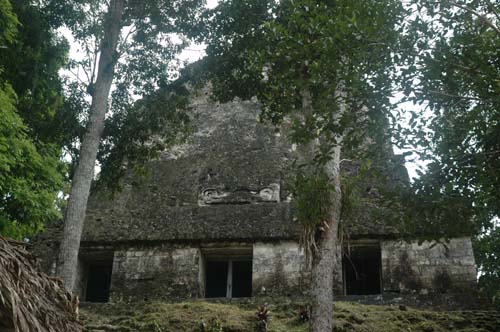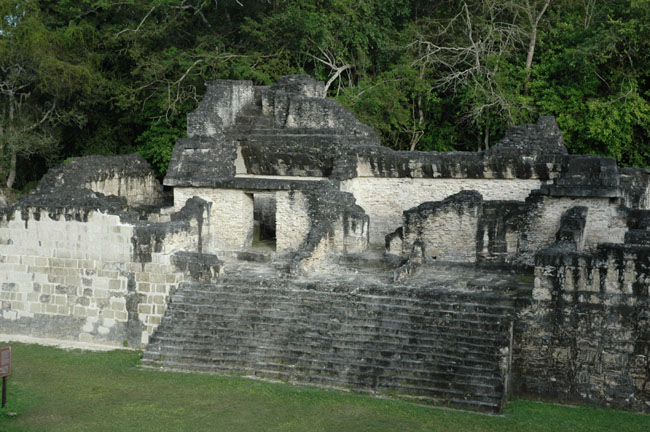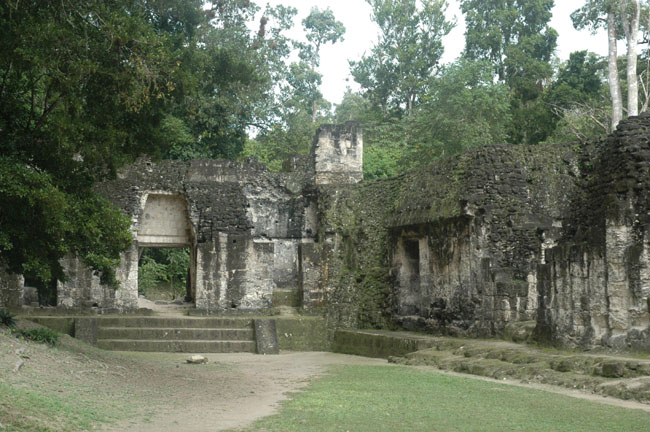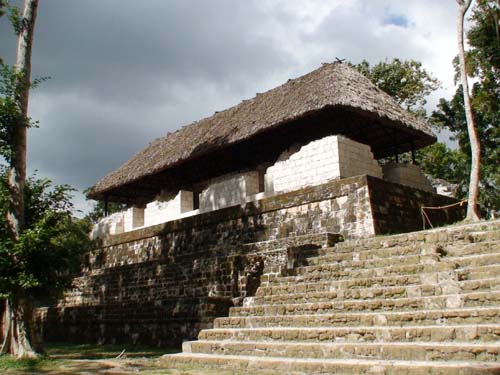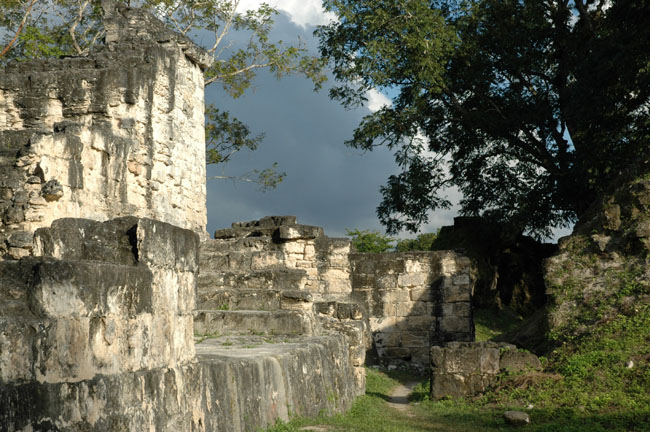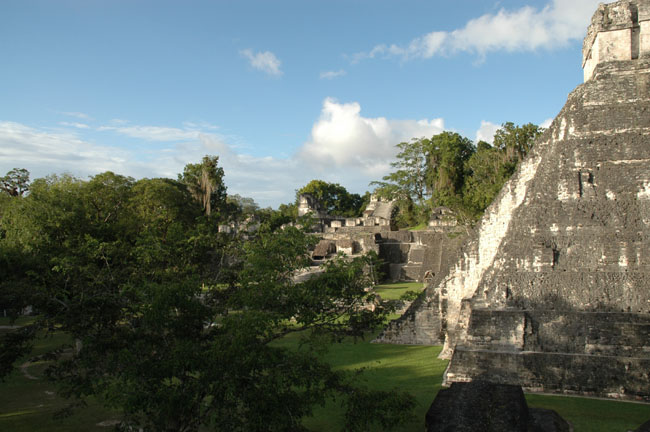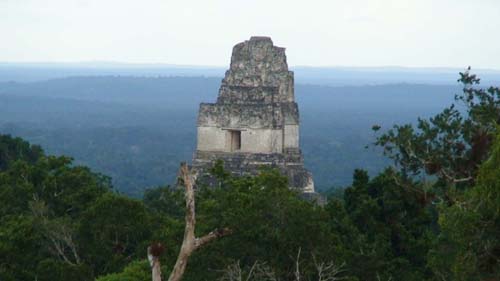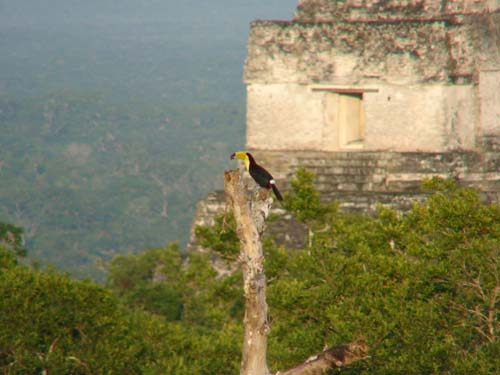 31 December 2006 – 2 January 2007
The archeological ruins of Tikal are actually a National Park, and has been designated as a World Heritage site by UNESCO. Tikal is one of the major sites of Mayan civilization, inhabited from the 6th century BC to the 10th century AD. It was the ceremonial center, and contains superb temples, palaces, and public squares accessed by means of ramps. Remains of dwellings are scattered throughout the surrounding countryside. You can learn more about Tikal's status here. During the three days we were there we were able to see Tikal as well as other adjacent sites.
On Sunday morning (31 December) we flew from Belize City to Flores, Guatemala on a short (45 minute) flight. After we cleared customs, we were met by a driver who took us directly to the Yaxha archaeological site ruins, about 20 miles from Tikal. We stopped for a quick snack and then met a guide who showed us the ruins for a couple of hours. While not as well restored as Tikal, it was still very interesting to view and climb some of the temples. From the top of one of them, the view included two lakes and the jungle, which was quite stunning. We also saw where the TV reality show Survivor (Guatemala) was filmed on location in 2005.
After leaving Yaxha, we were driven to Tikal. Our hotel, the Jungle Lodge, is one of three that are located inside the National Park. We had a bungalow on the grounds which was very convenient for seeing the park in the early morning and late afternoon when there were less crowds.
On New Year's Day, we took an overview tour of the Tikal site. After this we had time to see all six temples on our own, as well as spend time in the Plaza Mayor, where temples I and II face each other. After a break in the middle of the day back at the hotel, we returned in the late afternoon to take pictures of the temples in the afternoon sun and to climb one of them to watch the toucans and the sunset.
We had booked a bird watching tour at dawn on Tuesday (2 January) but it rained, so we were not able to go. Instead we returned to Tikal once the rain stopped, visiting some of the ruins off the beaten track and hiking along the trails. It was very peaceful and beautiful, although we had to contend with intermittent rain and many bugs along the jungle paths.
Current Time in Guatemala: