Death Valley: The Racetrack and Hunter Mountain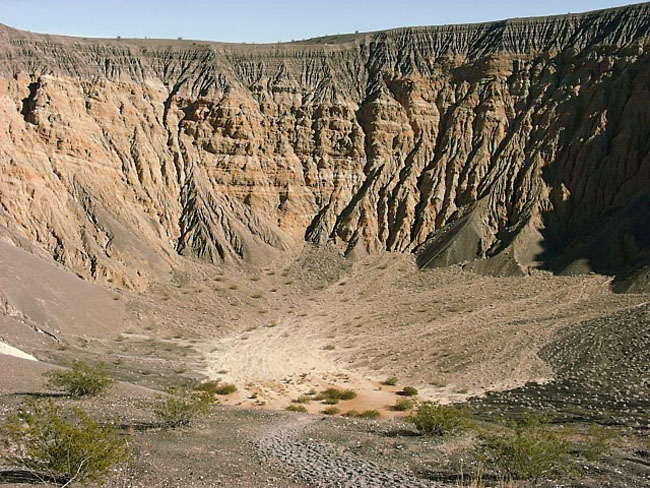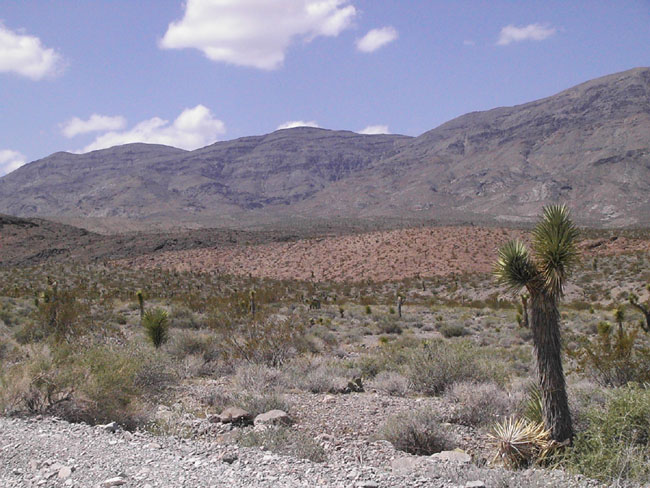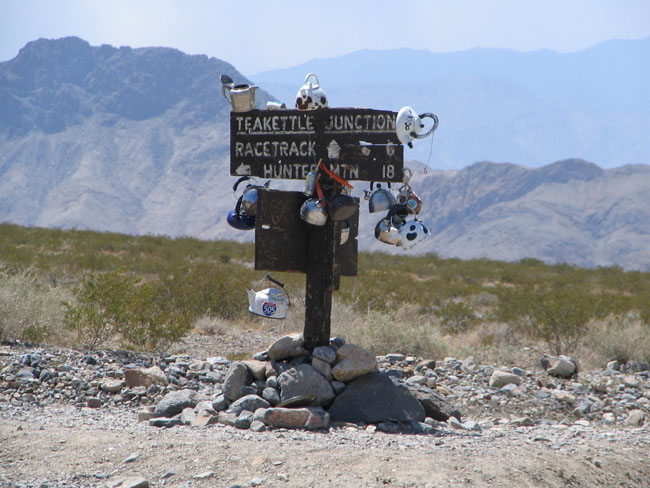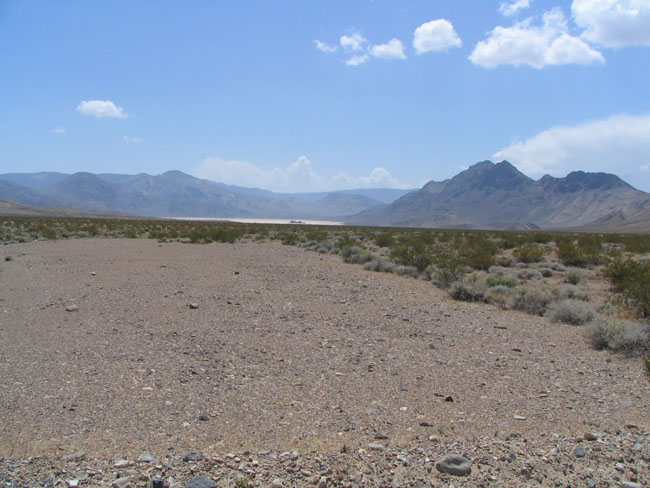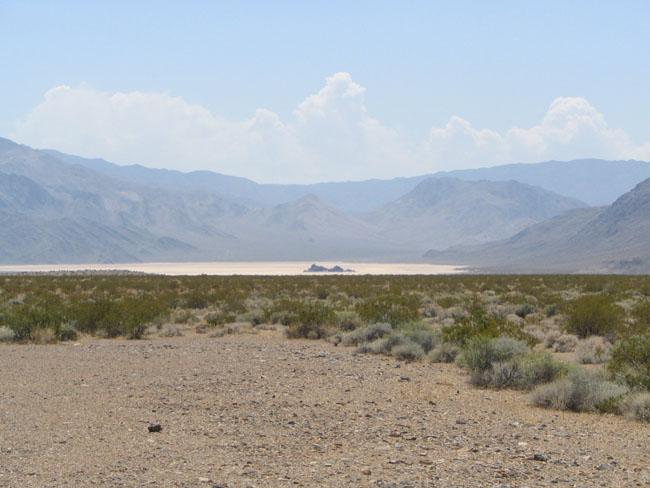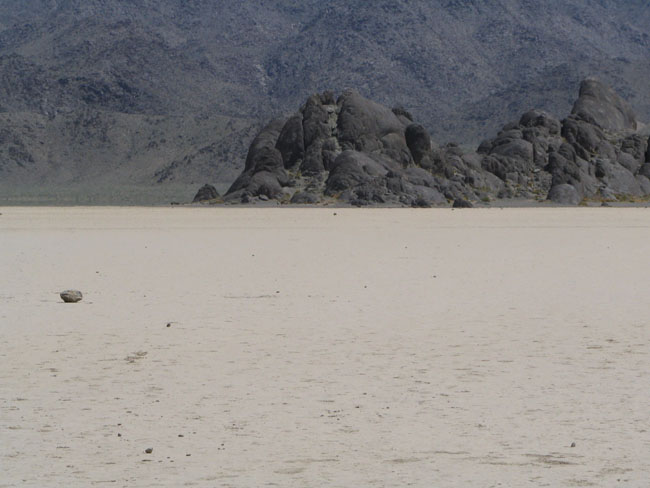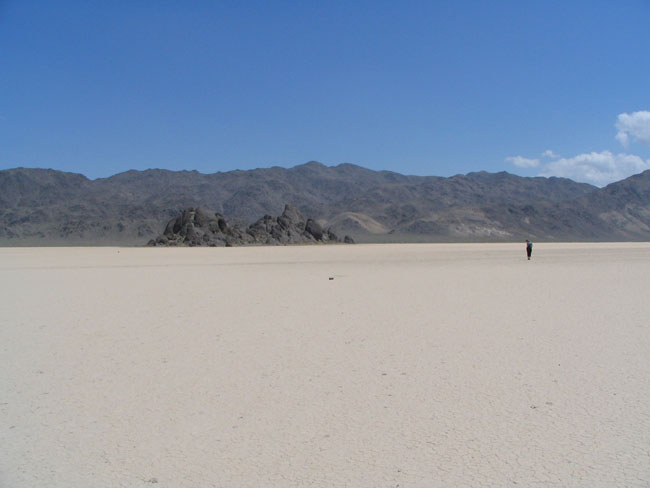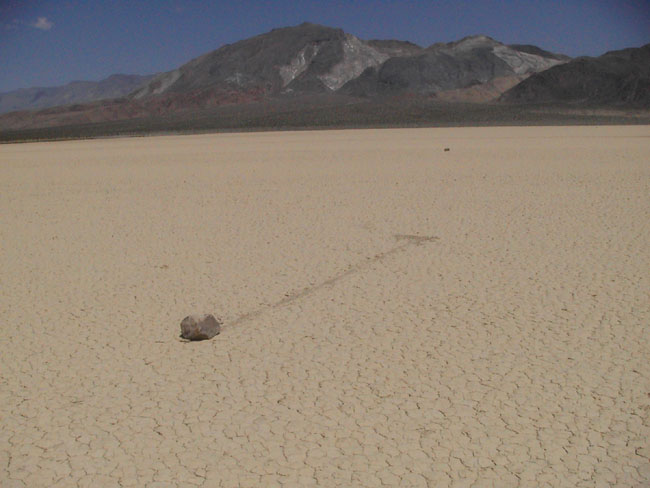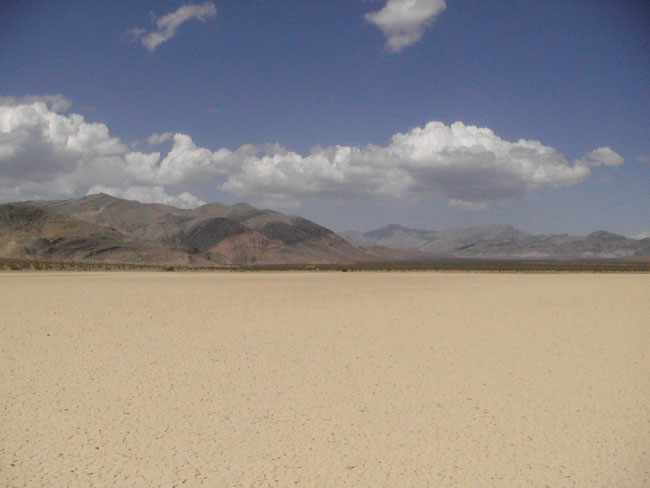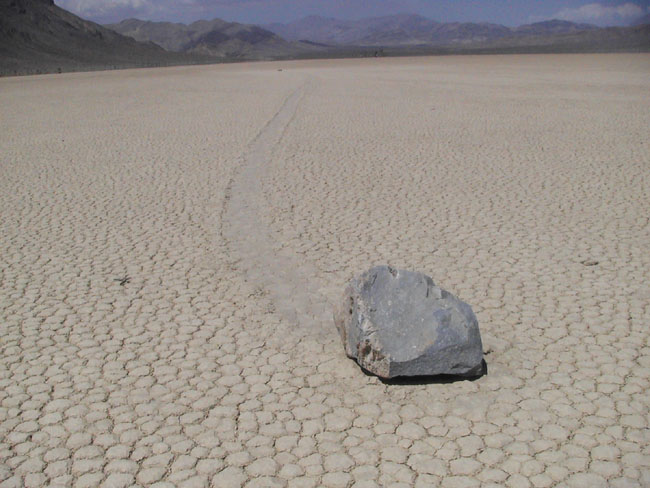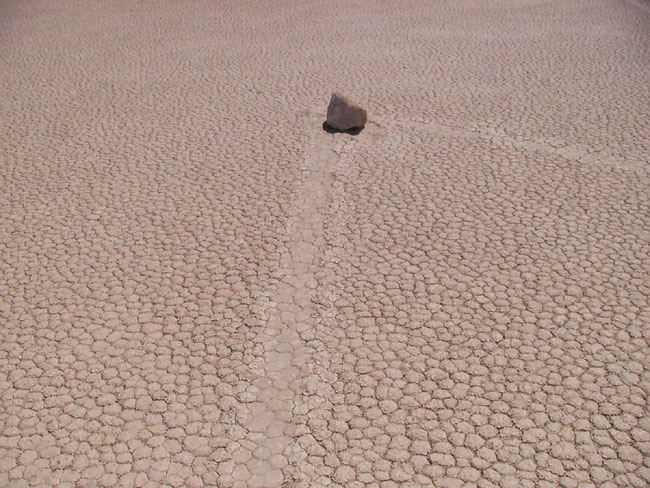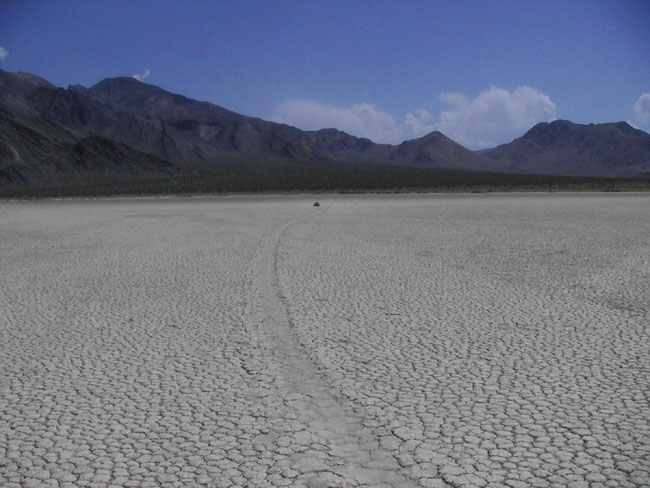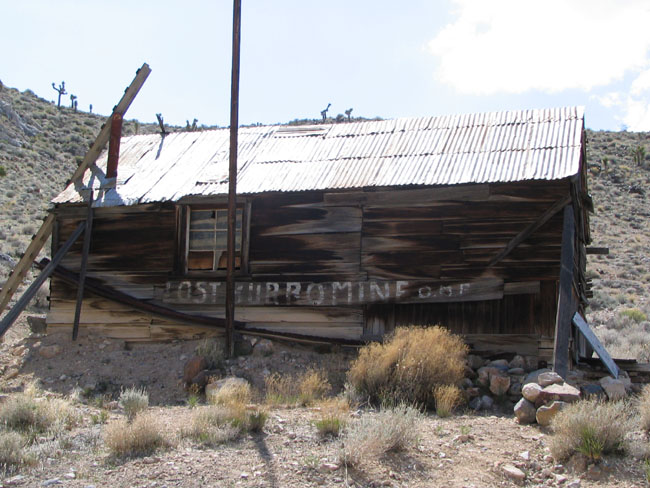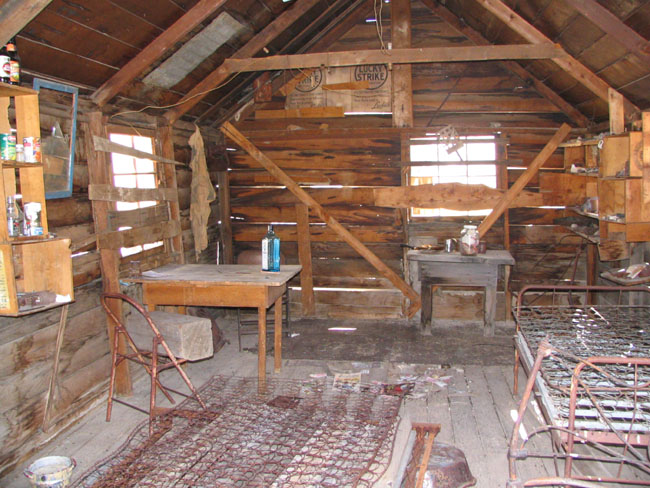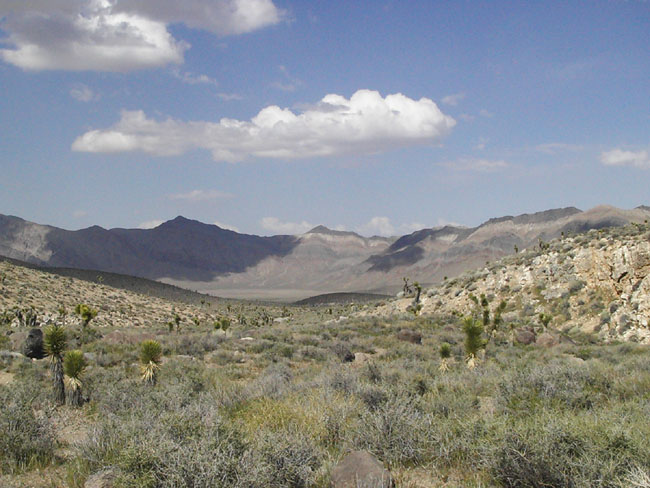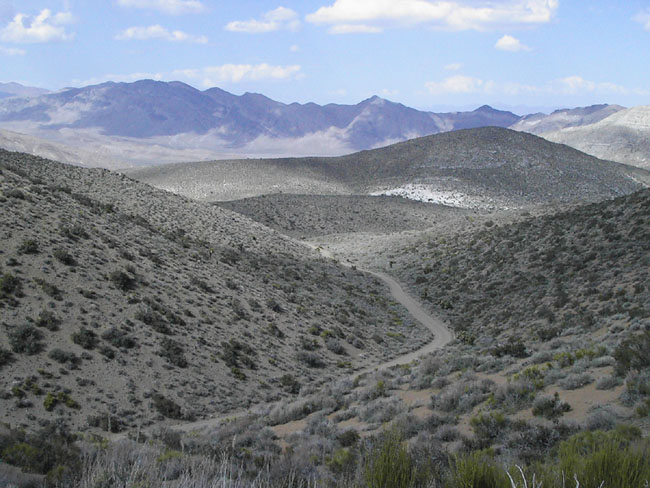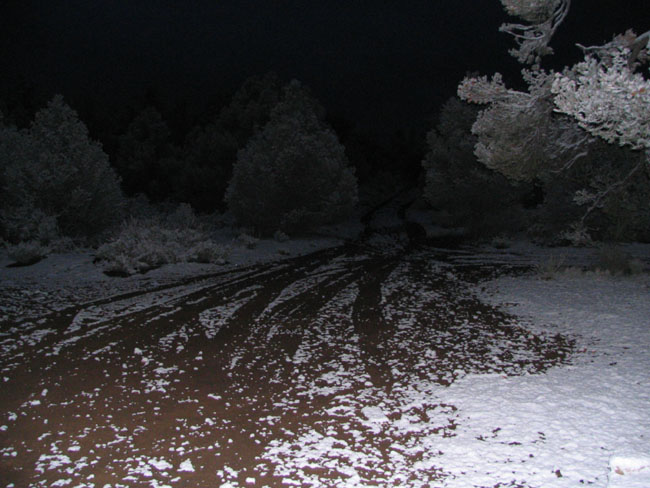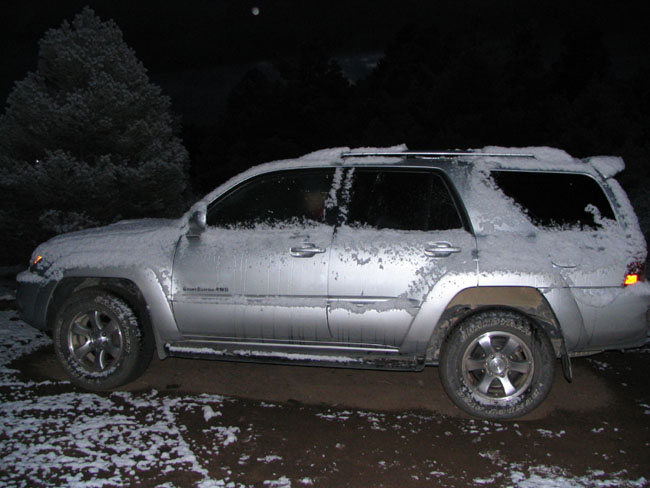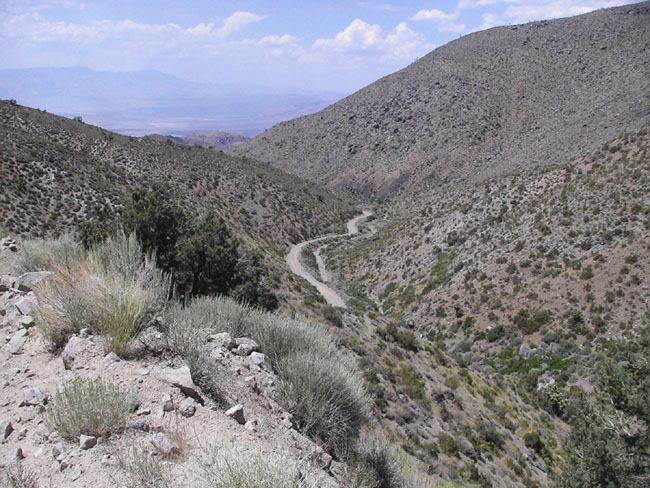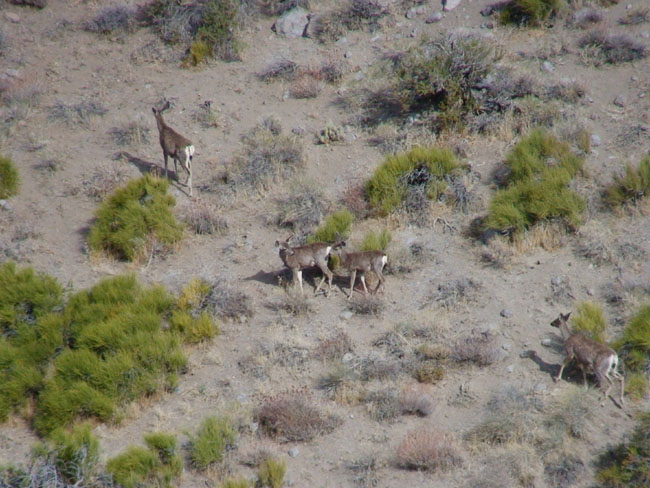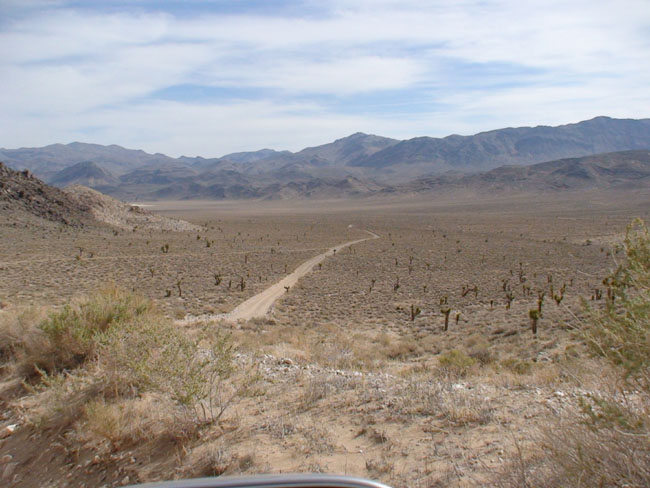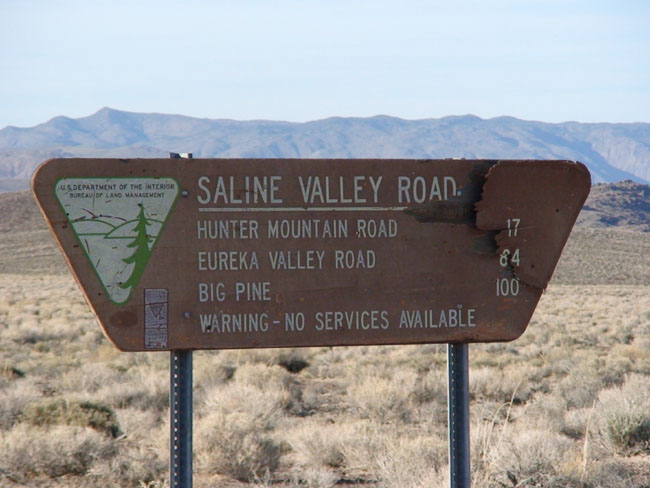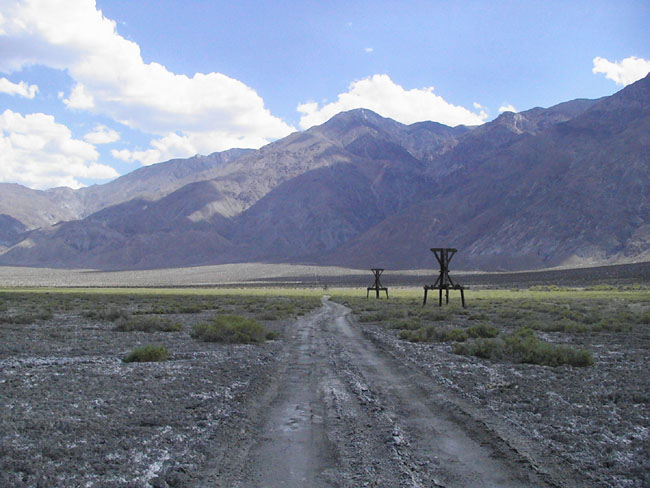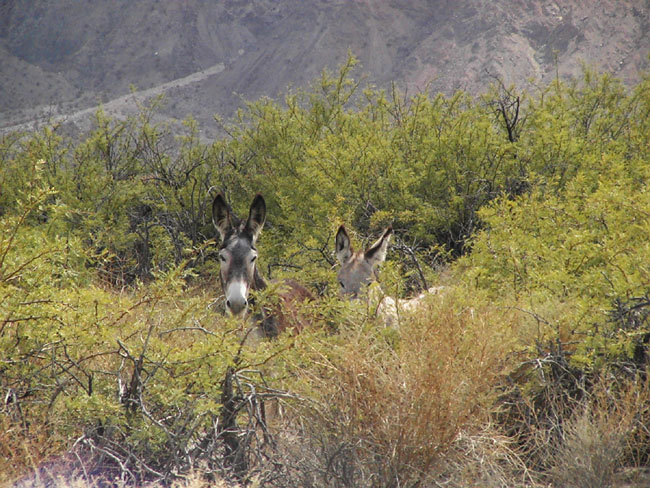 22 – 23 April 2006
Visiting Ubehebe Crater and Viewing The Racetrack
We awoke to another hot day (90s F/30s C) on Saturday (22 April). After breakfast we left Eureka Dunes to drive back the way we came to Ubehebe Crater. This was created about 300 years ago from a volcanic explosion. After stretching our legs walking around the rim of the crater, we got back into the 4×4 vehicle and drove about 20 miles down a rough, unpaved road to Teakettle Junction. This was another place where many teakettles hung adjacent to the fork in the road to The Racetrack on one side and Hidden Valley on the other.
We took the fork to The Racetrack and continued driving a slow seven miles on the uneven road to The Racetrack. This consists of a dry lake bed playa famous for rocks that seem to move inexplicably. We spent some time walking around and looking at the rocks. It was getting hotter, so took a break in the shade of our vehicle to have some light lunch as well. Back in the 4×4, we backtracked to Teakettle Junction and then headed down the other fork into Hidden Valley.
The Beautiful Vistas of Hidden Valley, Last Night at Hunter Mountain and Snow!
It was very beautiful and peaceful in Hidden Valley, with wonderful vistas in all directions. We took a short detour off this unpaved road to Lost Burro Mine. Death Valley National Park contains at least 6,000 abandoned mines, and Lost Burro, although tricky to get to, even in a 4×4 vehicle, was a great example of a mining operation many years ago. Back on the main unpaved road, we slowly made our way out of Hidden Valley to Hunter Mountain. This was the worst part of the dirt roads and we took our time getting there.
At the top of Hunter Mountain (7,454 feet, 2,272 meters) there was a nice plateau for camping. We enjoyed the much cooler temperatures at this elevation as we relaxed and prepared our dinner on our propane stove. It was much cooler at night as we fell asleep in the back of the 4×4.
We were very surprised to wake up before dawn the next morning to find a light covering of snow on the ground and covering our vehicle! We made a quick breakfast and drove down the mountain as soon as it was light and before the snow melted and created any mud on the road. Once off the mountain we entered warmer temperatures again in the Saline Valley, on the most western side of the national park. In Lee Flat we were treated to beautiful views of a Joshua tree forest. We also saw some early morning wildlife. The unpaved road from Saline Valley joined the main highway and we completed our off-road adventure as we followed the road back to Anaheim via Lone Pine and the Owens Valley.
Current Time in Death Valley: