Death Valley: Badwater, Artists Palette, Zabriskie Point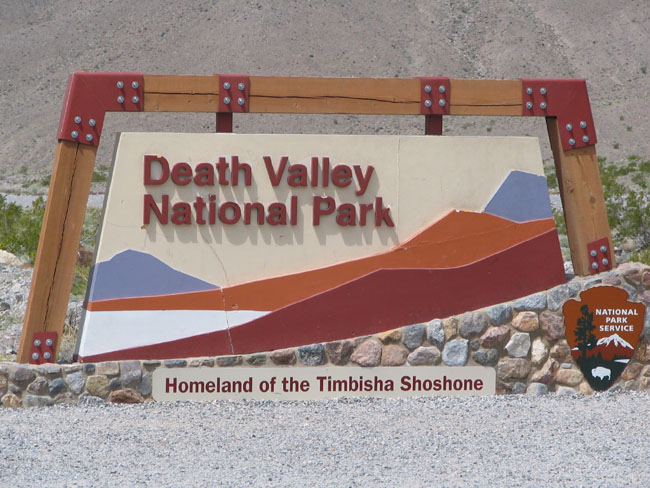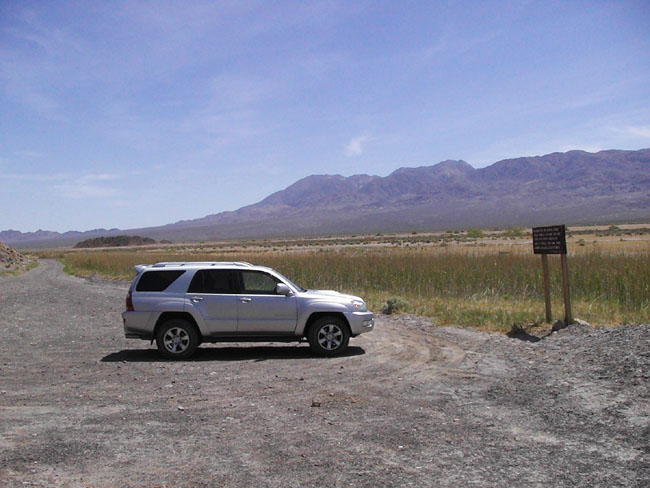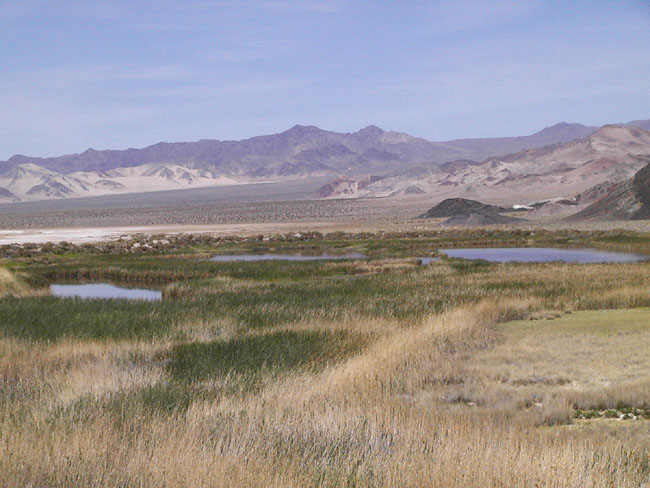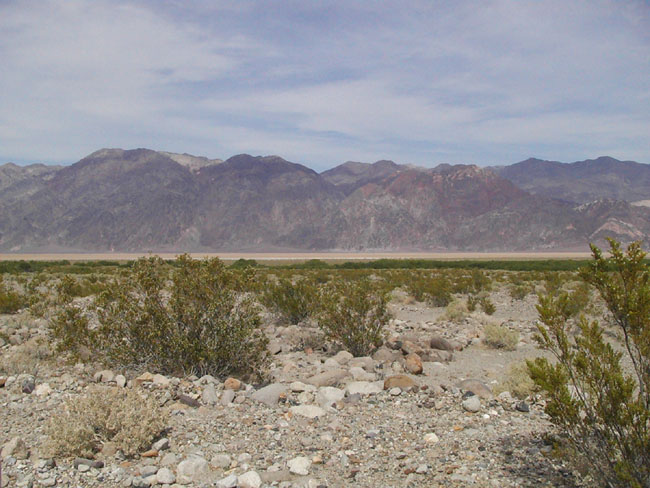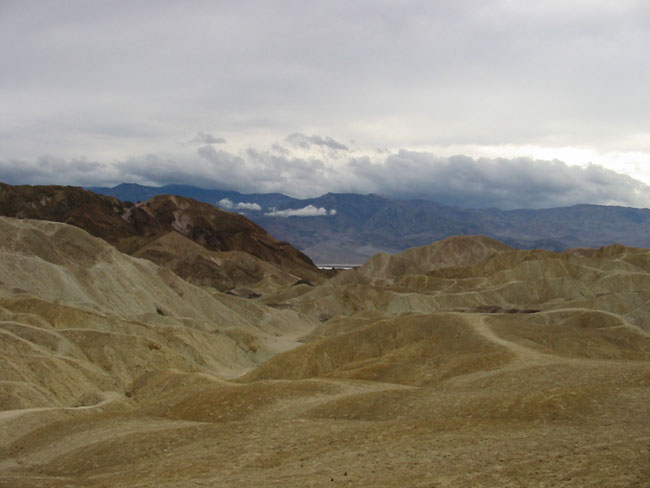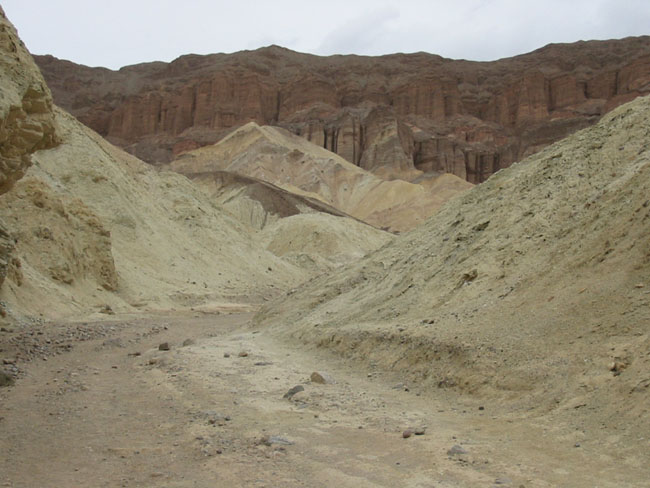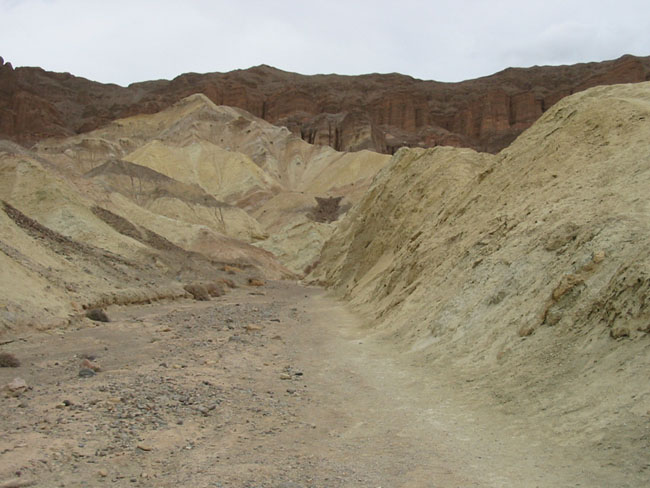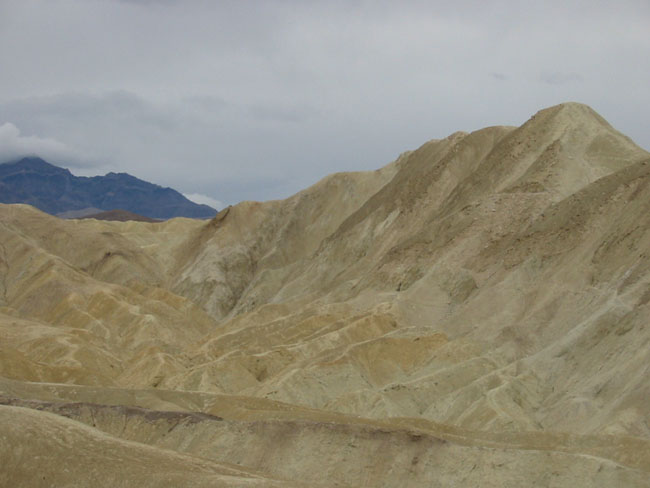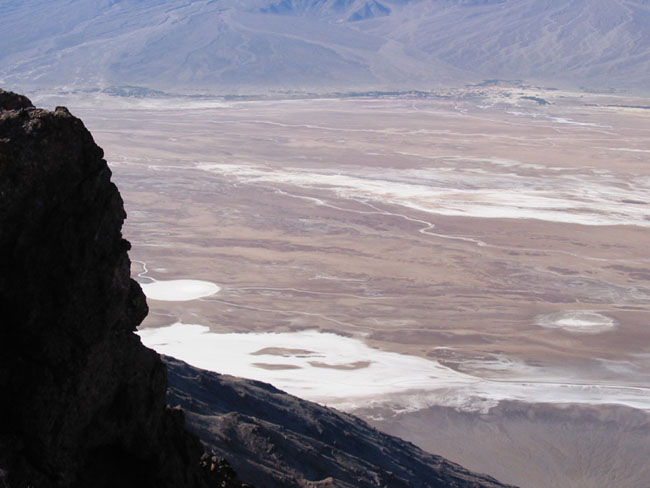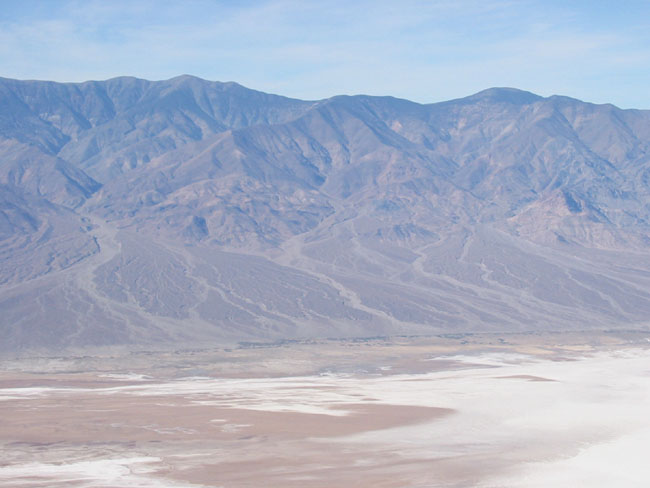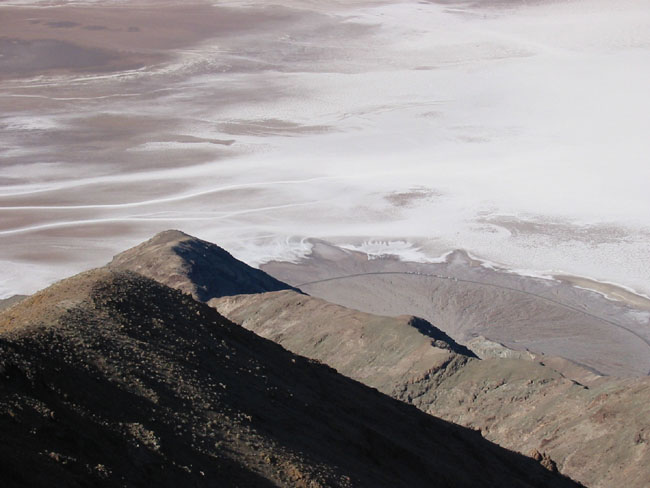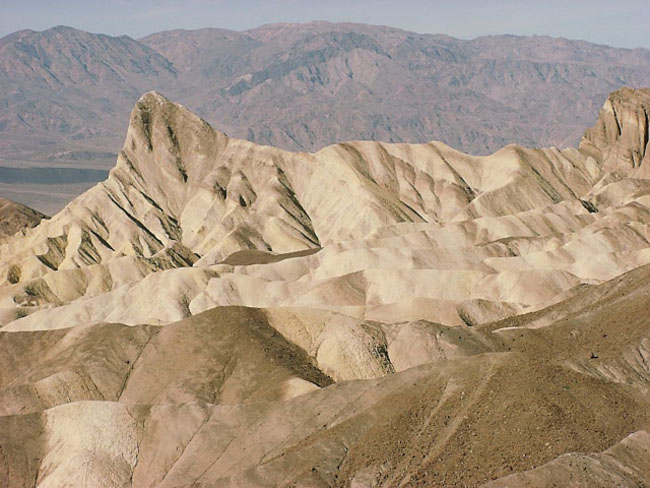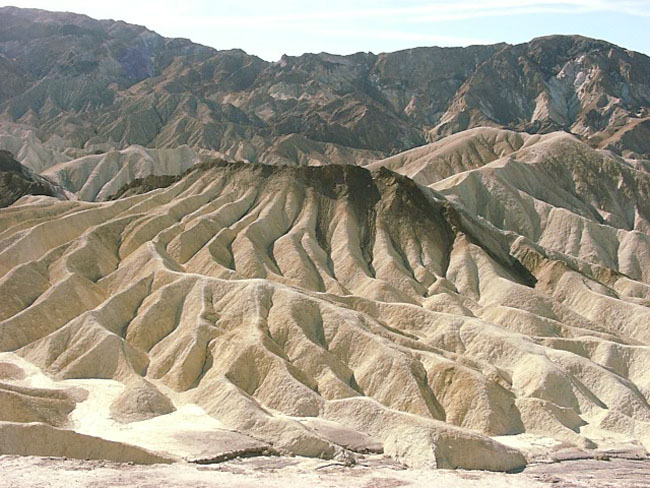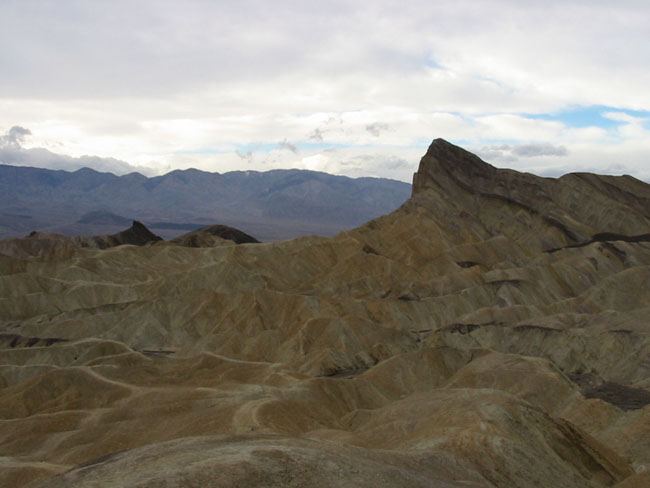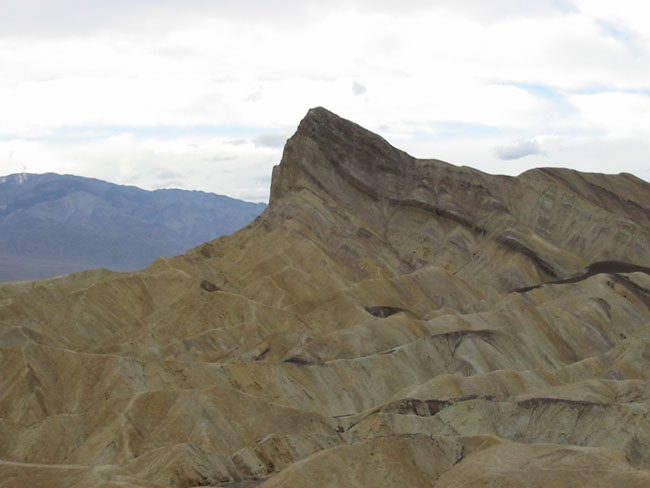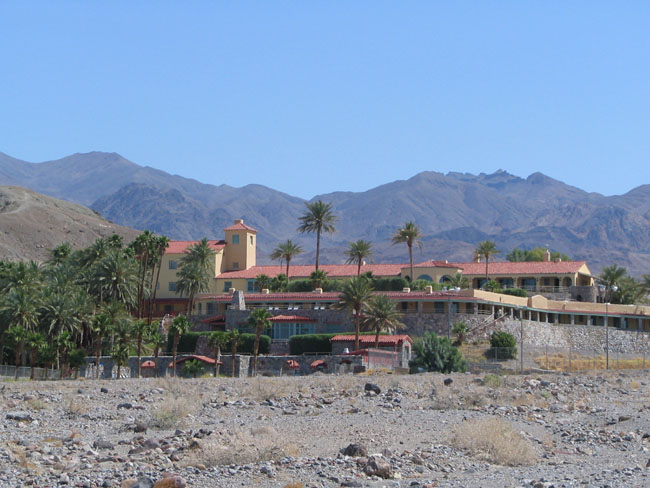 20 April 2006
We left very early in the morning on Thursday (20 April) for the six hour drive of about 250 miles to the south part of Death Valley National Park. As we reached the Southern boundary of the park we turned off the paved highway to a dirt road to begin our 270 miles of off-road driving. Just 10 miles off the highway was our first stop in the park, Saratoga Spring. There are ponds there year-around and the opportunity to see wildlife, such as toads and a variety of birds. Also present here is the Saratoga Springs pupfish species, found nowhere else in the world. It was getting warm and already above 90F (32C).
Continuing from there, we joined the main paved highway for a short time before turning off the to the unpaved West Side Road which goes for 40 miles to Artists Palette. This area is known for beautiful colored hills and is especially nice to view in the afternoon light. We also drove to Dante's View, which is about 30 miles on paved roads from Artists Palette. The viewpoint, at 5,475 feet (1,669 meters) is right above Badwater in the valley below. This point is at the lowest elevation (-282 feet (-88 meters) in North America.
After enjoying the great views, we doubled back about 20 miles down the paved highway to Zabriskie Point. The views from here are some of the most iconic in Death Valley and include badlands and multi-colored rocks and hills, including Golden Canyon below. After enjoying the vistas, we drove to our final destination for the day, Furnace Creek Inn, just a short distance away. Opened in 1927 this historic hotel sits on a location overlooking Death Valley and the Panamint Mountains. We enjoyed a wonderful dinner in the restaurant before turning in for the evening.
Current Time in Death Valley: