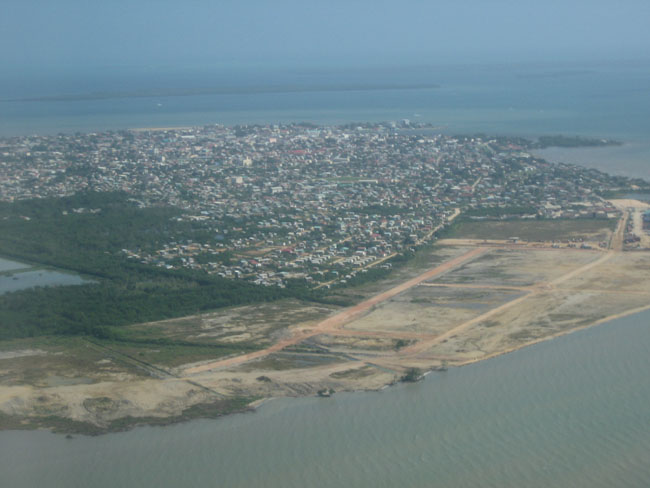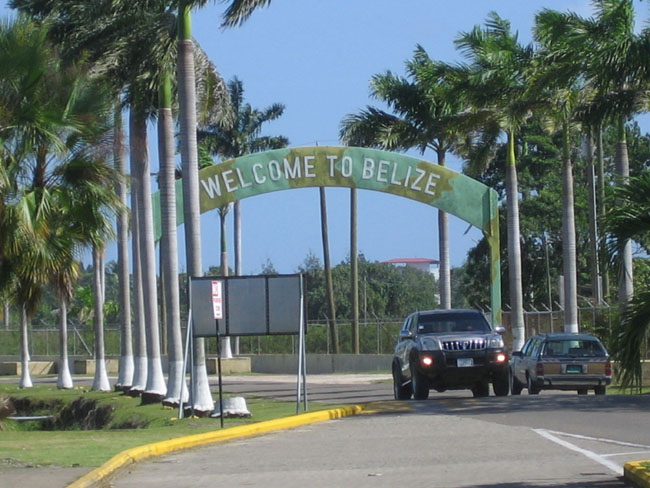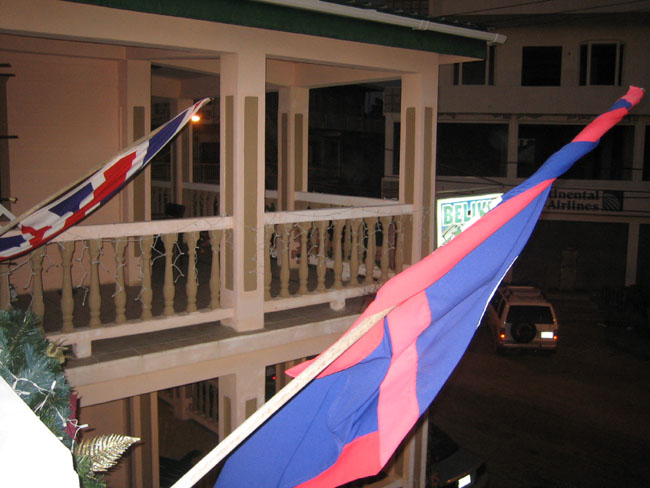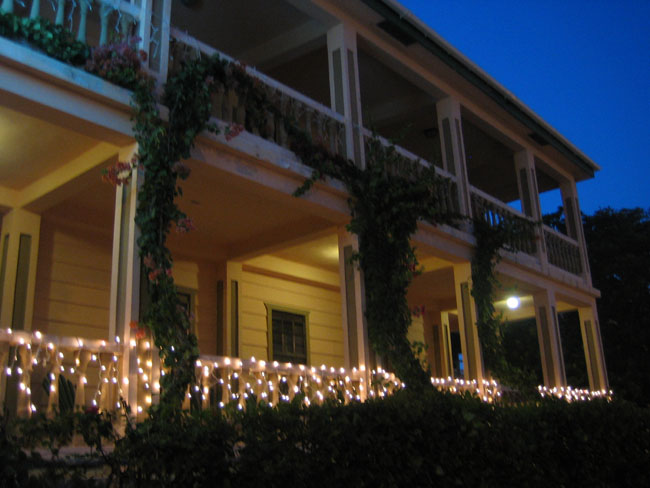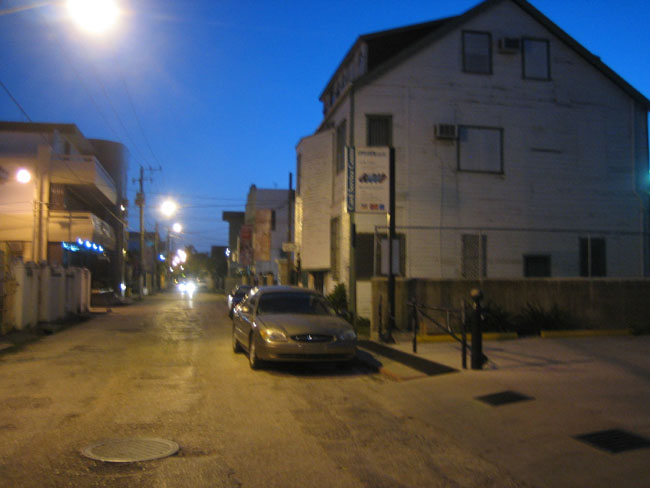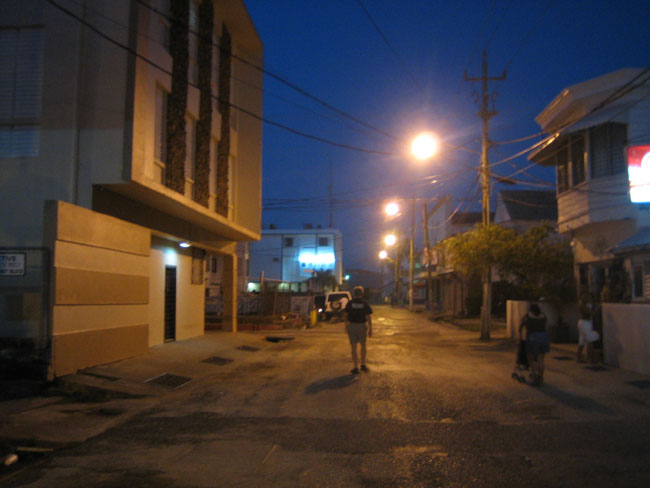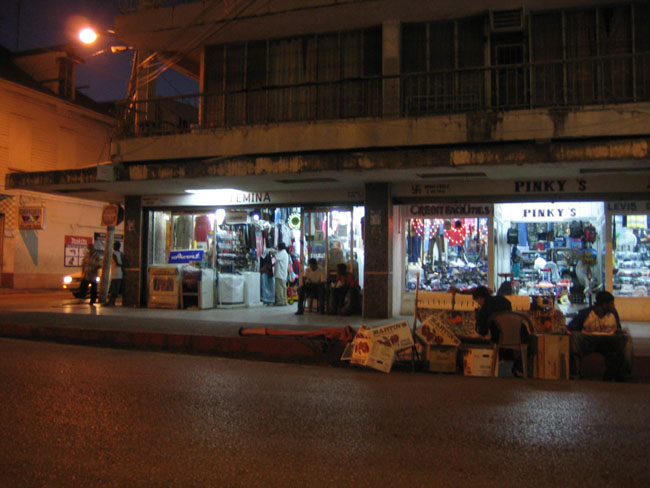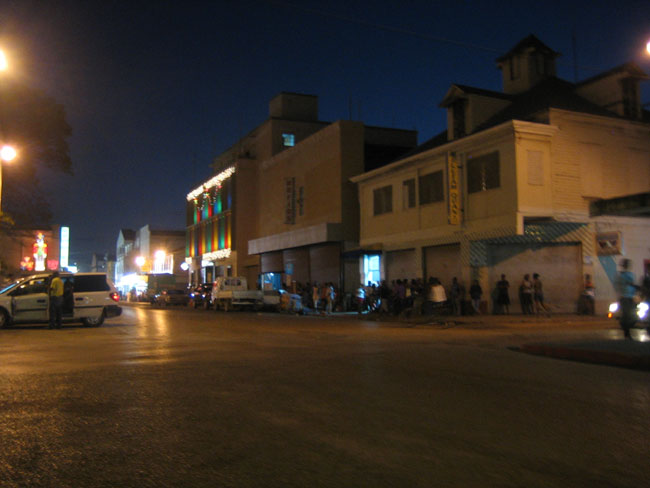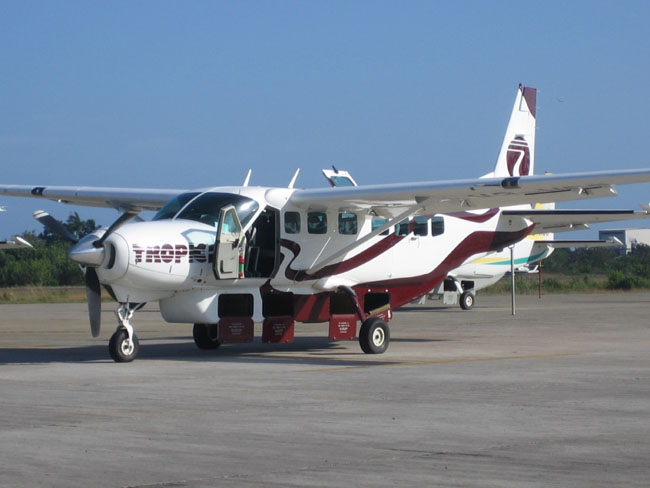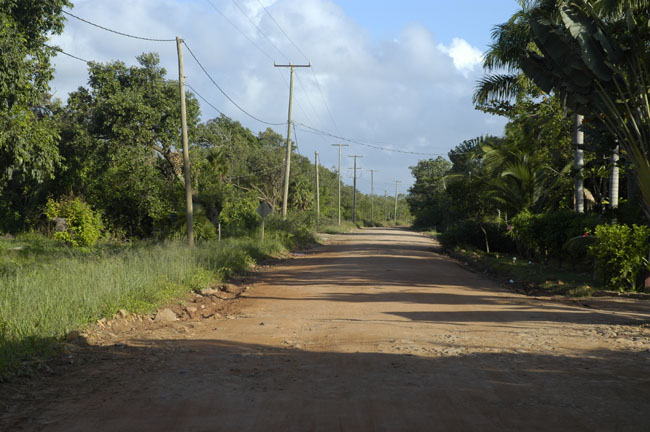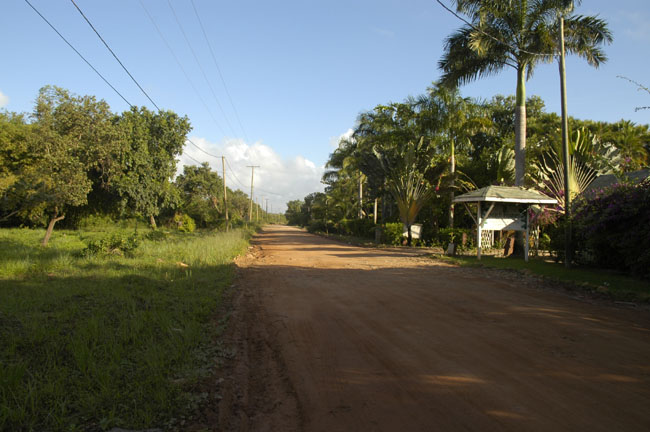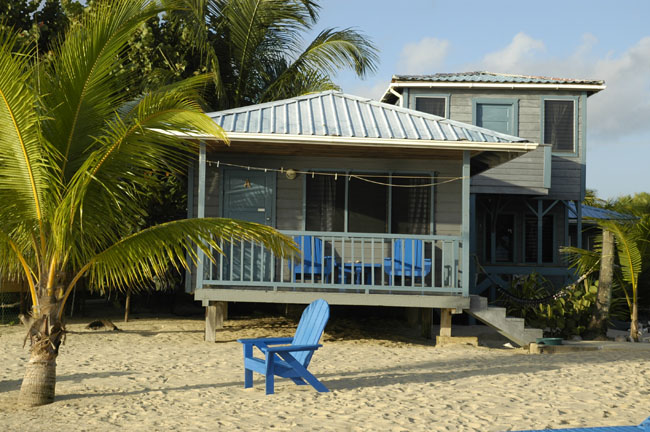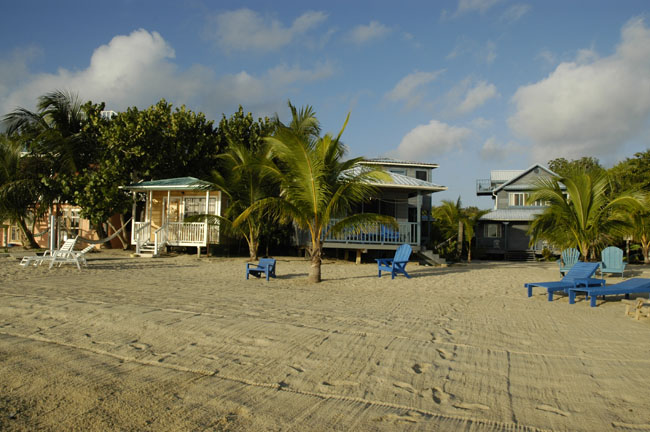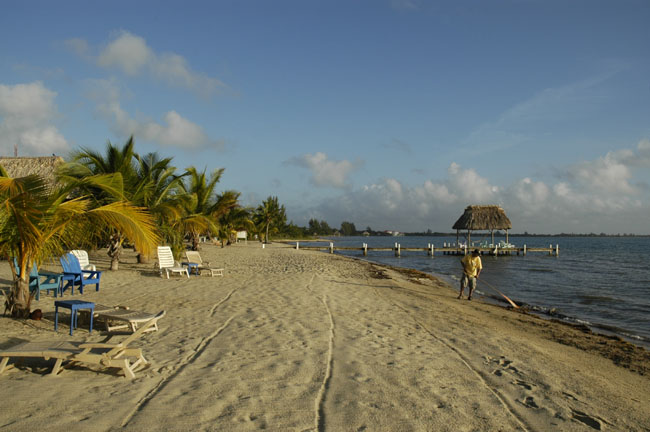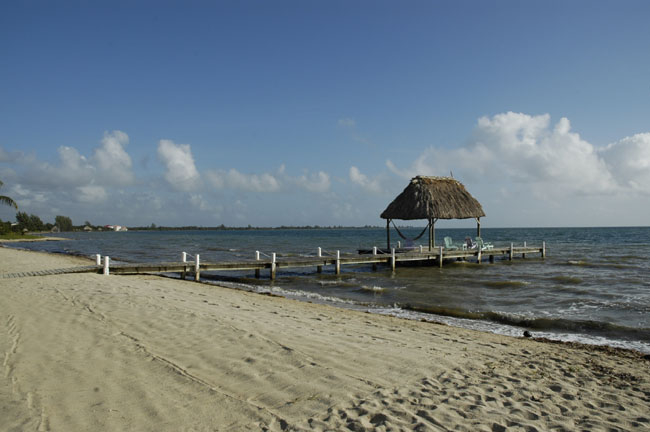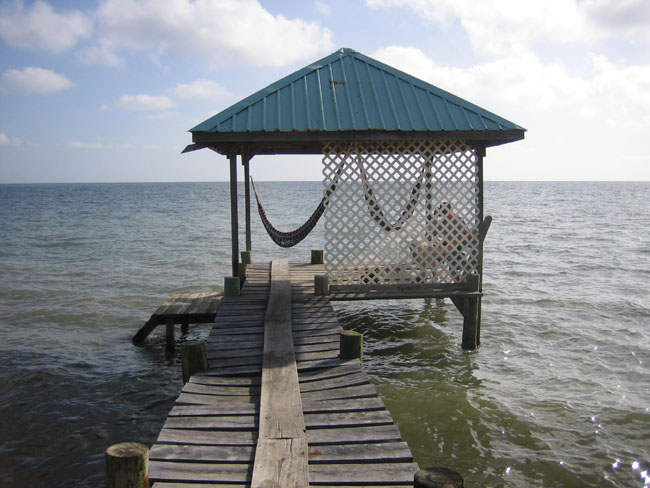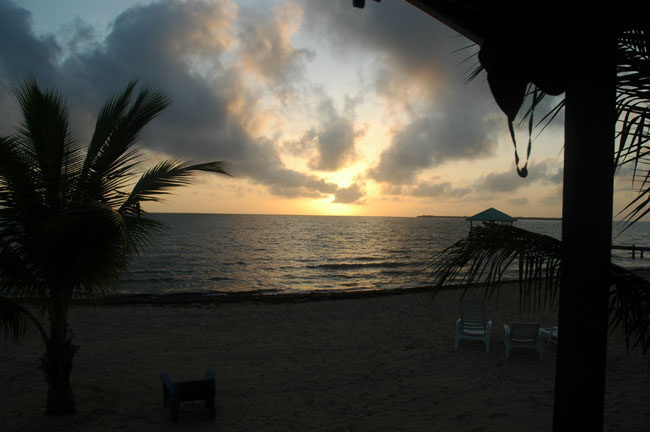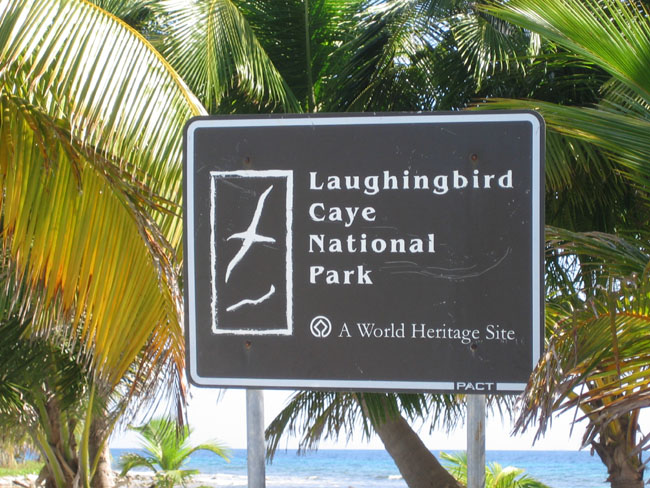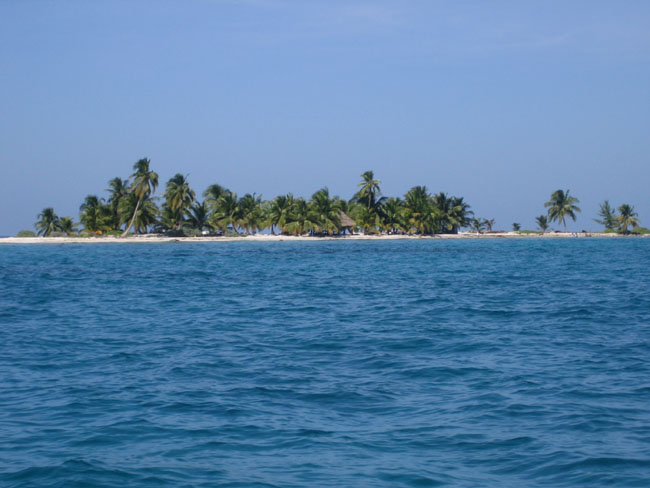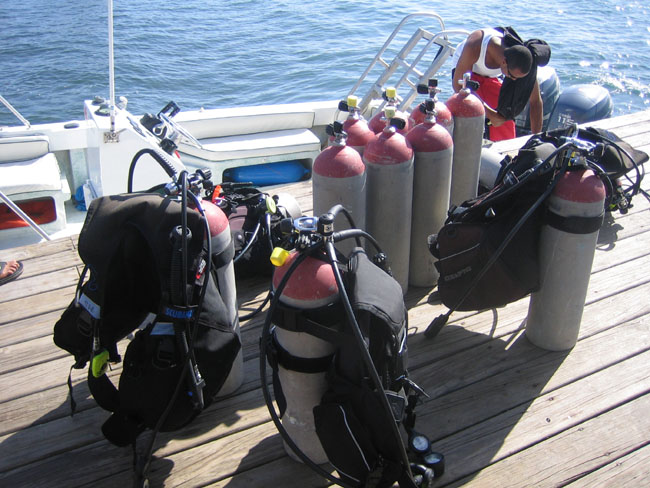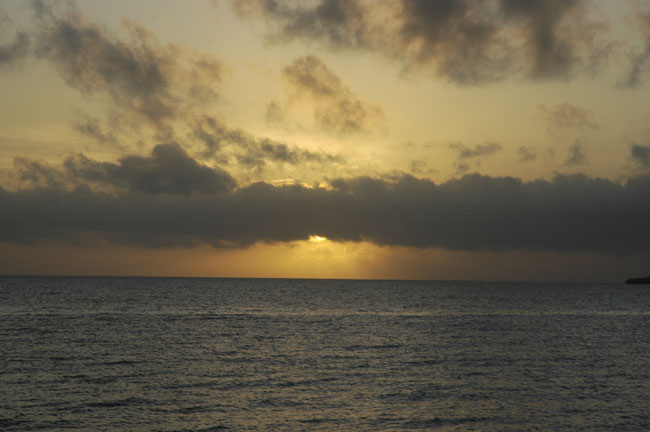 30 December 2006 and 3 – 5 January 2007
Our first stop in Belize was an overnight stay in Belize City. On Saturday (30 December) we flew from Los Angeles to Belize City, changing planes in Dallas. Since Belize was a former British colony, we were struck right away with the prevalence of English here compared to the neighboring countries in Latin America. Arriving at our hotel in the late afternoon on New Year's weekend, there wasn't much open so had a little trouble finding a restaurant for dinner. With a taxi driver's help we did eventually eat dinner, then we went to the more upscale Hyatt hotel on the beach for a couple of drinks before retiring for the evening. The next morning we were off to Guatemala for three nights.
After returning to Belize City from Guatemala on Wednesday (3 January), we boarded a small plane to Placencia, in the southern part of the country. There we drove a few miles to our hotel right along the beach. Our bungalow was the closest to the water and we enjoyed sitting on the porch or on the beach and watching the waves. There were several other hotels along the dirt road and we had dinner at a different one each night.
On Friday (5 January) we went on an all-day scuba trip. In the morning we had several hours of instruction and took a 10 foot dive. In the afternoon was an optional 40 foot dive that Darren undertook to gain more exposure.
We left Placencia on Saturday morning in another small plane and flew back 45 minutes to Belize City. Our flight to Miami left about 2 1/2 hours later and we reached Los Angeles late in the evening.
Current Time in Belize: