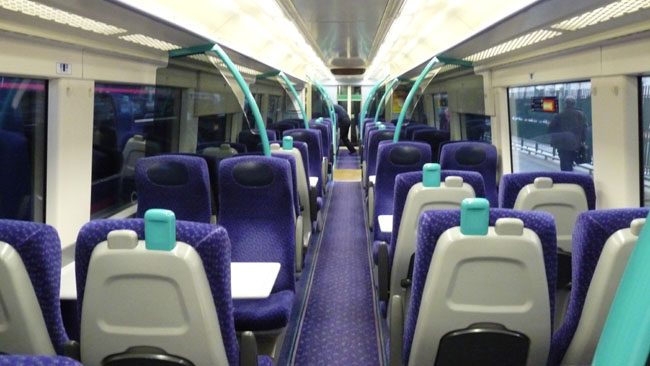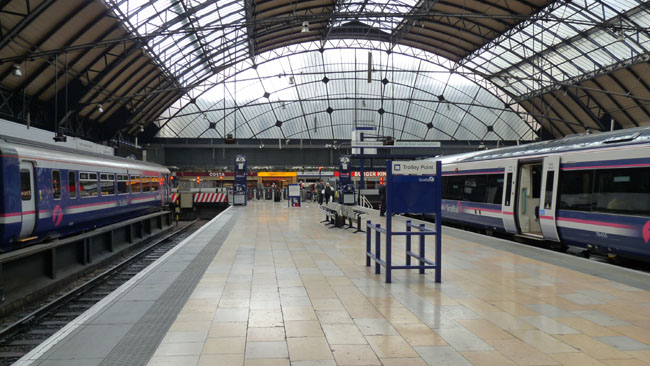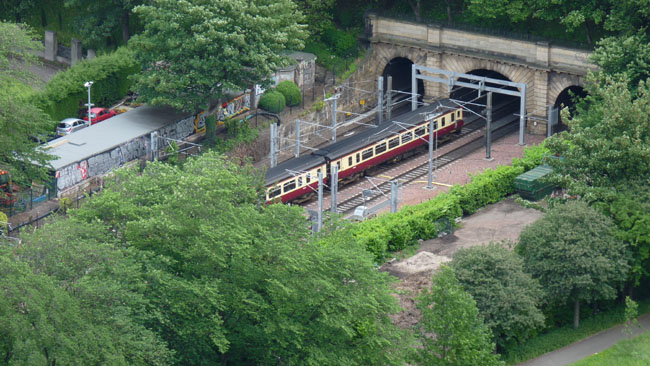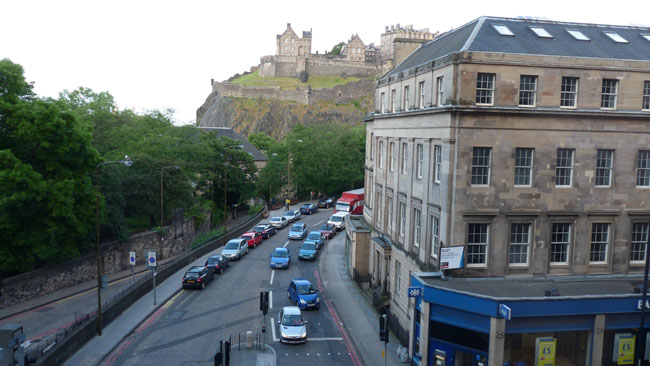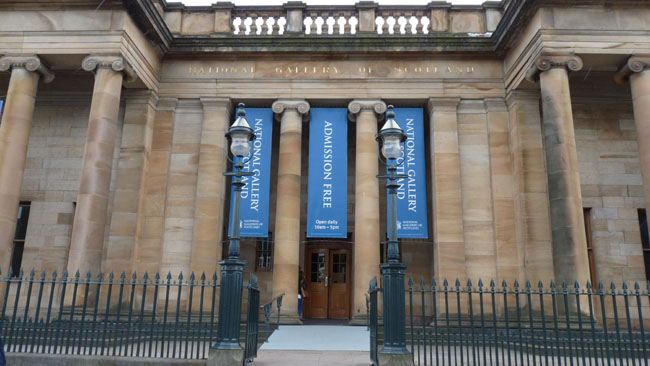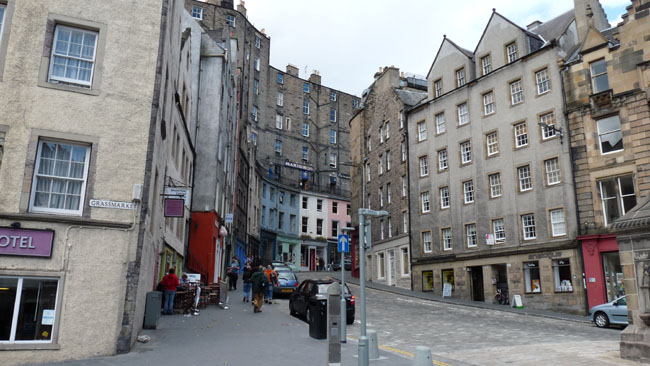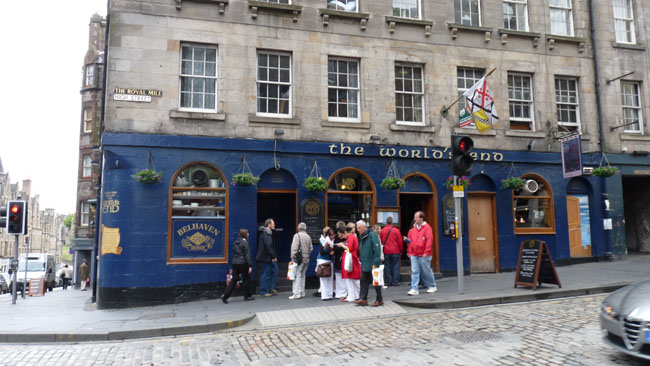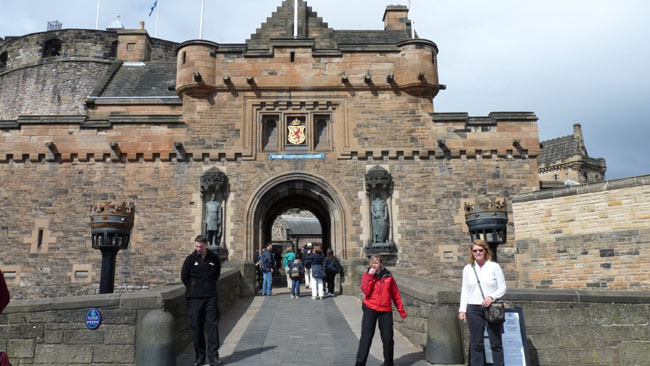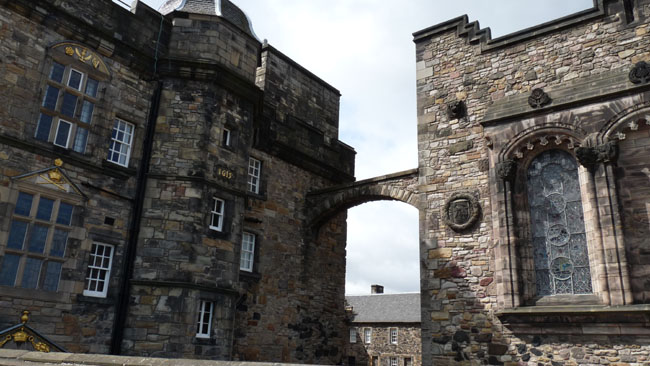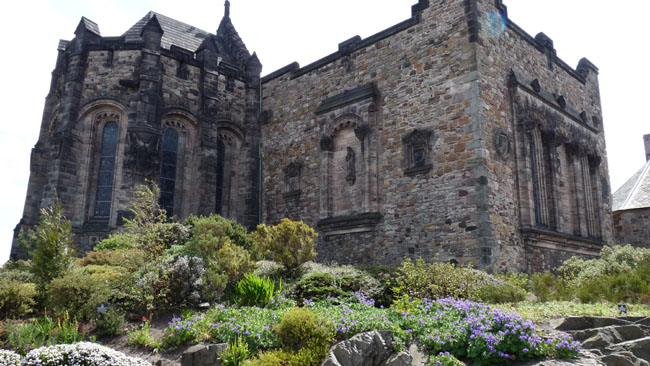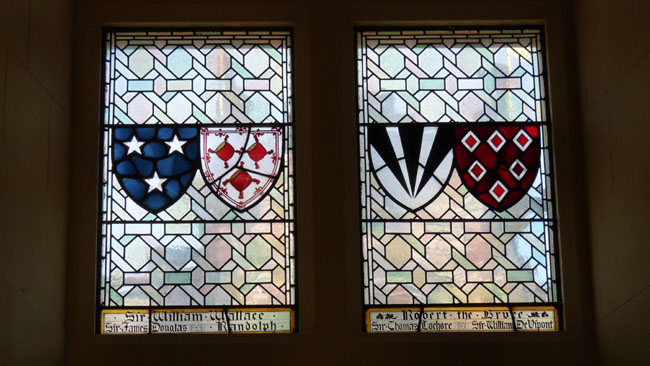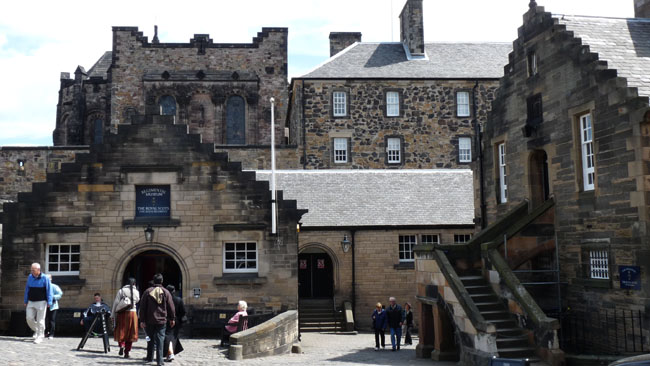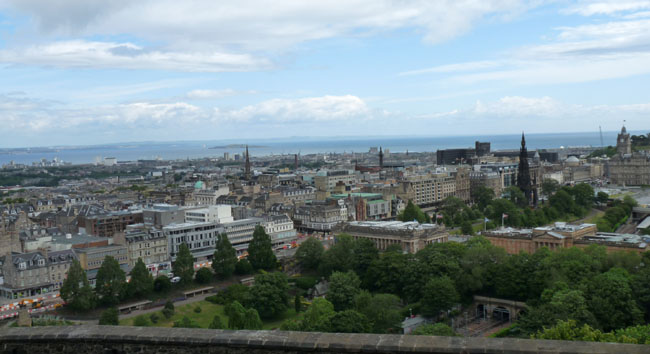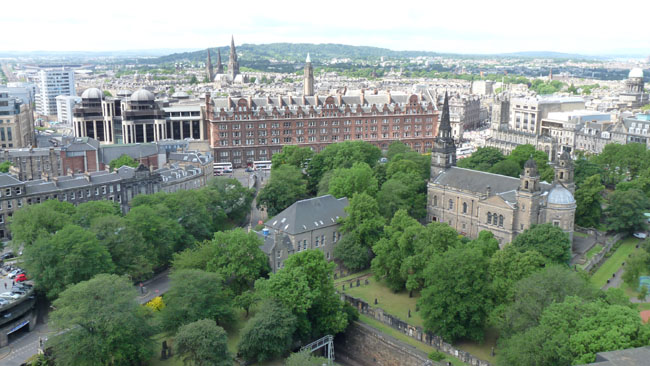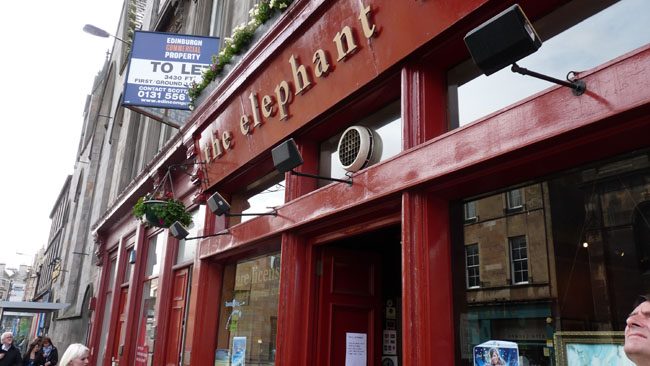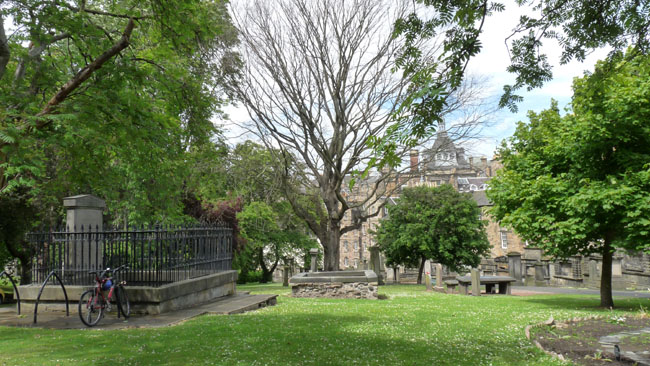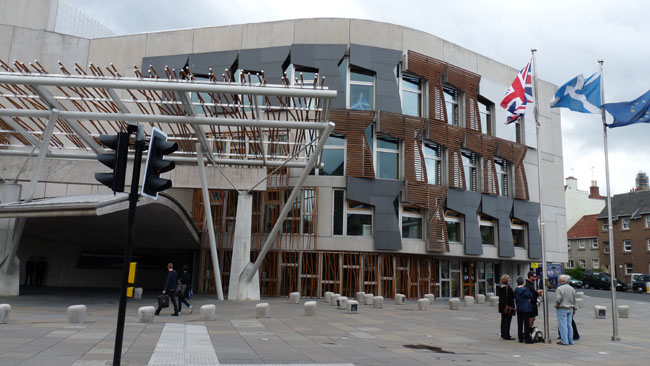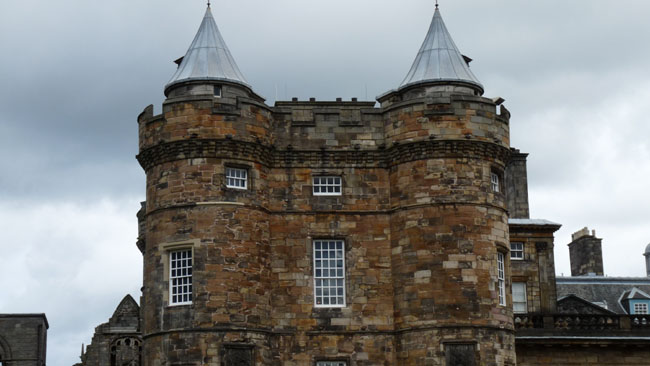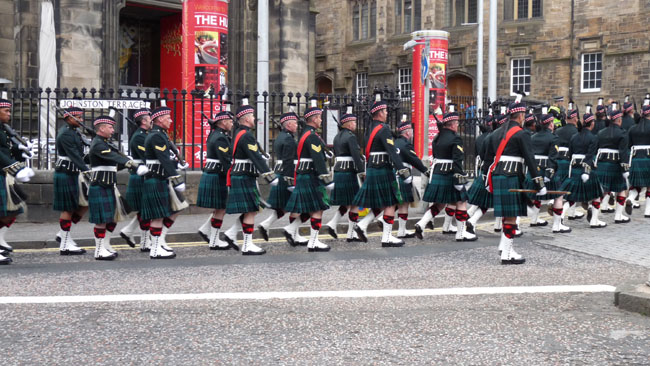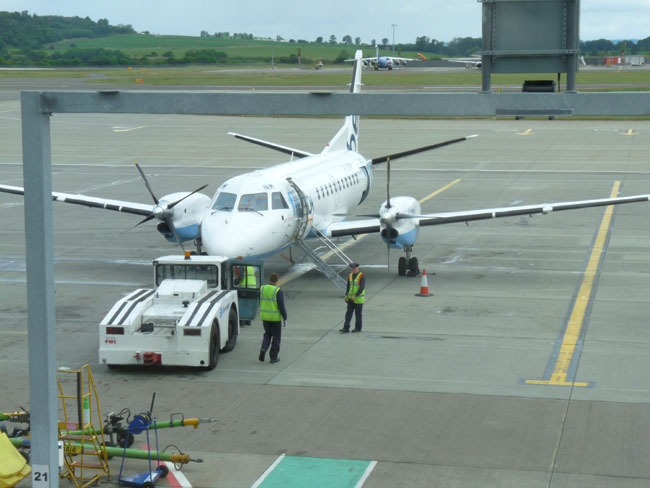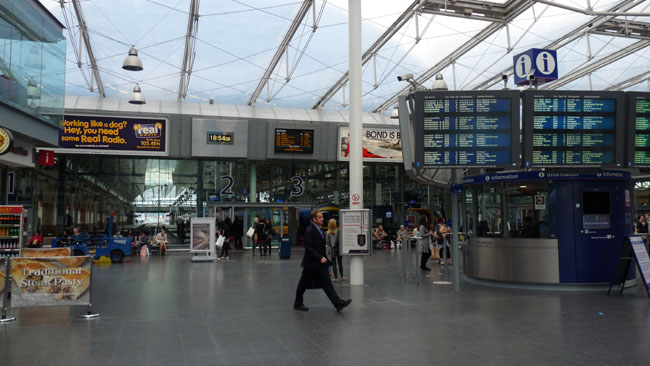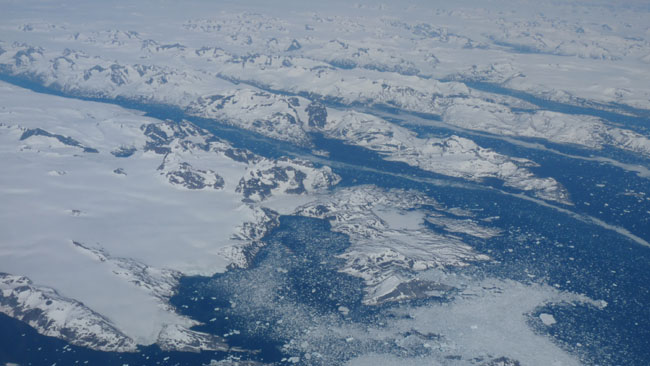 Bagpipe players on the Royal Mile:

Typical train announcement as we waited in Manchester on our last night:

18 – 19 June 2009

Final Train Journey to Edinburgh
We woke up Thursday morning in Fort William to more rain. Since we were a 20 minute walk from the station, we decided to call a taxi so we wouldn't get totally soaked going to the train station. Our train left at 07:42 and we were treated once more to the beautiful highland scenery along the West Highland Way. After almost four hours we arrived at the Glasgow Queen Street Station. We quickly checked the departure boards for the next train to Edinburgh and found that one was scheduled to leave at 11:45. So we arrived in Edinburgh at 12:40.
It was slow going to the hotel from the train station because there was new tram construction underway along Princes Street, one of the major streets in the city. We checked into the hotel and then went out for a walk in the park. It started to rain so we went to the National Gallery of Scotland for a couple of hours. It was a small but representative collection of art from pre Renaissance to Impressionist. After leaving there we walked around the old town and along part of the Royal Mile. We had dinner at a pub midway on the Royal Mile.

Edinburgh Sightseeing
On Friday we first visited the Edinburgh Castle. It was already crowded when we arrived within an hour of it opening for the day. We spent several hours with audio guides exploring the many places to visit within the castle grounds, including chapels, military museums, prison life exhibits and the room that holds Scotland's crown jewels. The views of the city and Firth of Forth were great.
After lunch at the Elephant Cafe (of J.K. Rowling – Harry Potter fame) we visited Greyfriars Kirk (Church) and walked the entire Royal Mile with a stops in the Museum of Edinburgh and outside the Scottish Parliament and the Palace of Holyroodhouse. We finished the day with some shopping and dinner at a Bistro just steps from the castle.

Trip back to Manchester and then Home
Saturday we made our way to the airport via a bus service that makes frequent trips from the train stations. Our 45 minute flight to Manchester was delayed by 2 1/2 hours, due to an equipment problem, but we eventually made it there in the late afternoon. After checking into a hotel near the airport we took one last short train trip into Manchester to walk around the city and do some last minute shopping. Dinner was back at the hotel.
Our flight Sunday morning left on time at 10:30am and after 7 hours and 55 minutes we landed in Chicago. During the flight we had incredible views over Greenland and Eastern Canada. We changed planes in Chicago and arrived in Los Angeles in the early evening.
Current Time in Scotland: