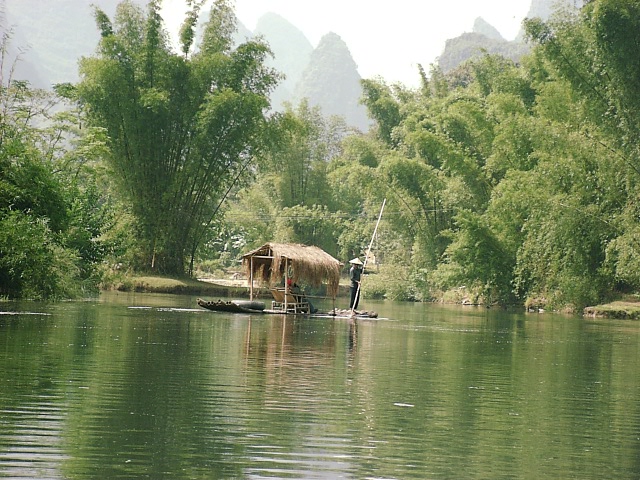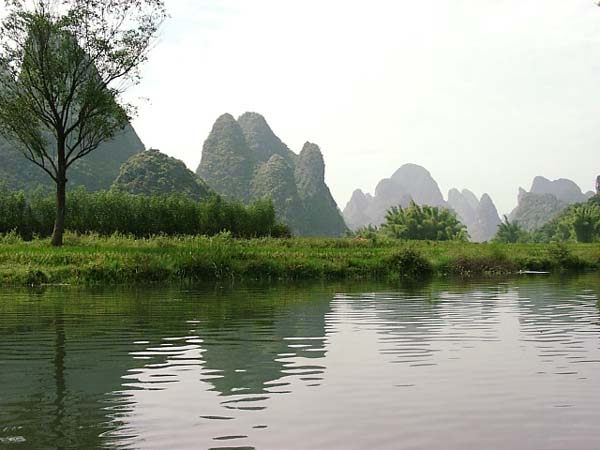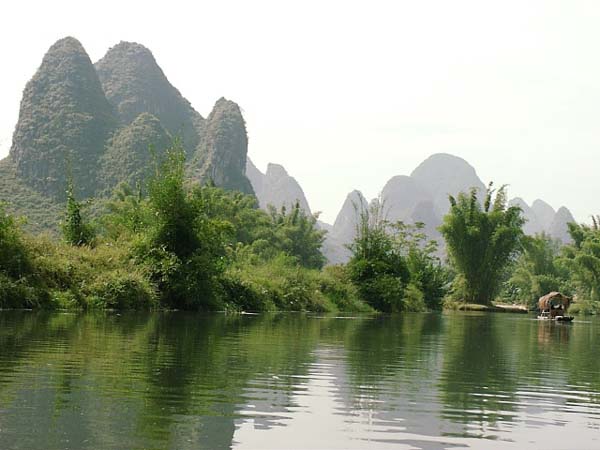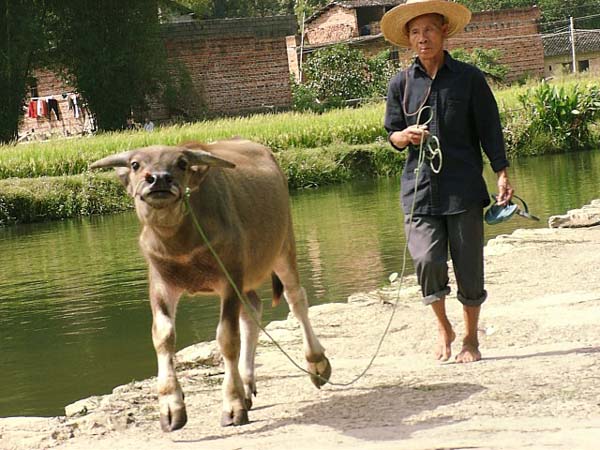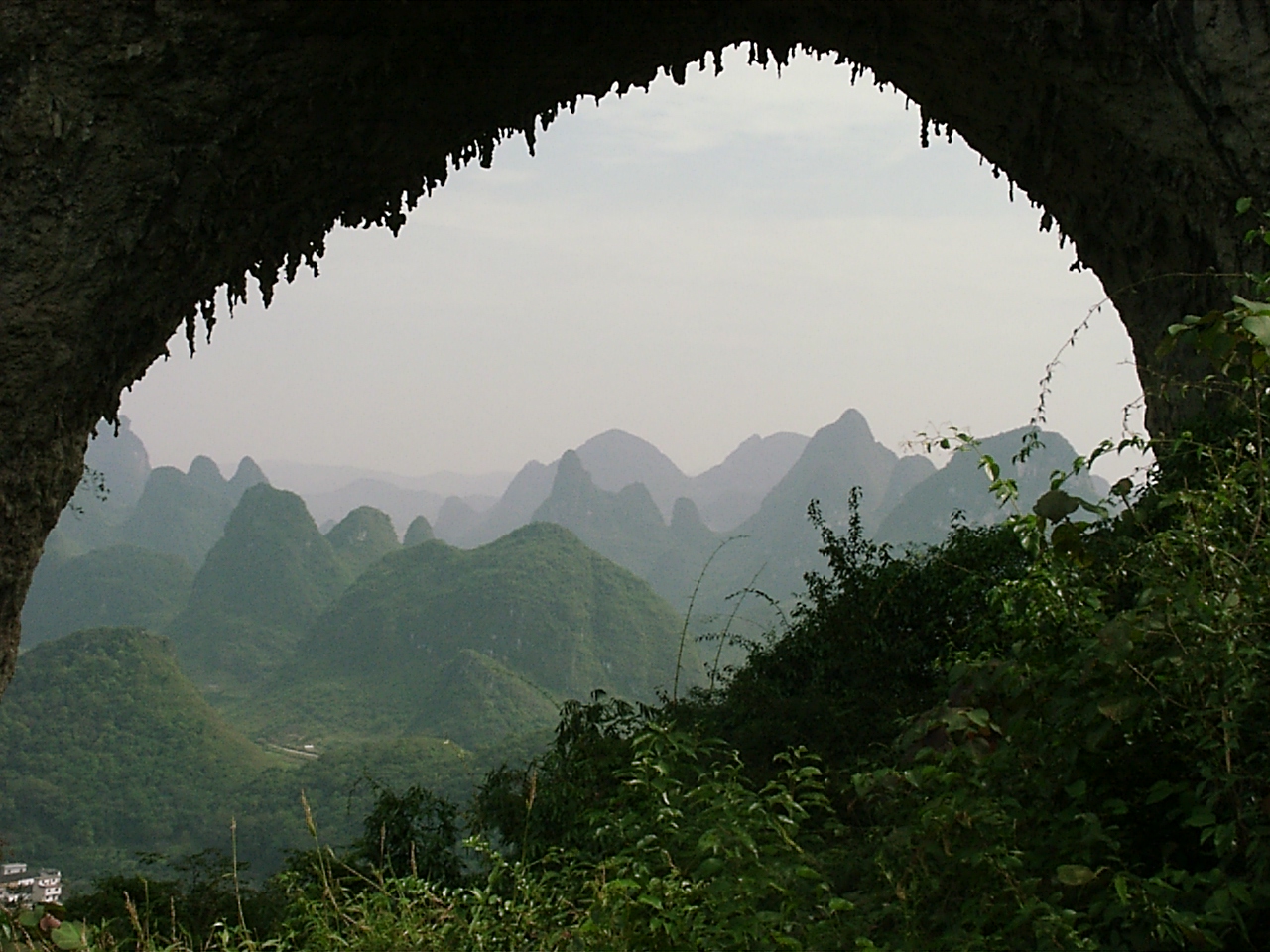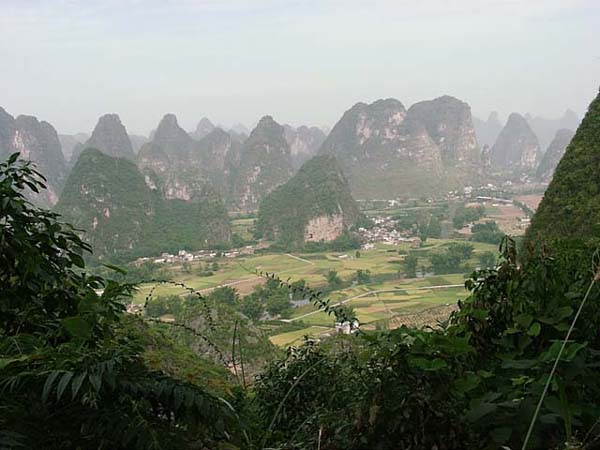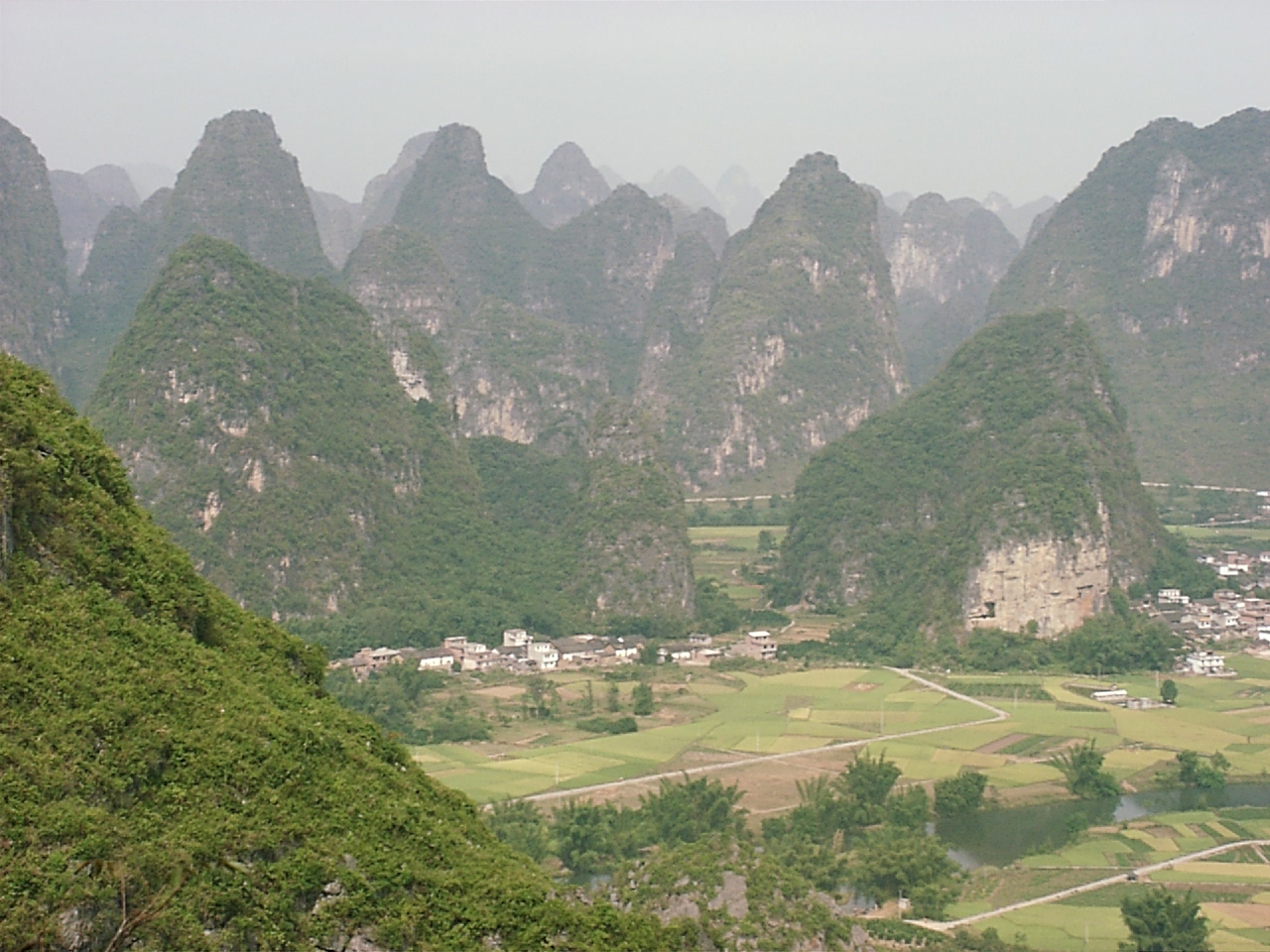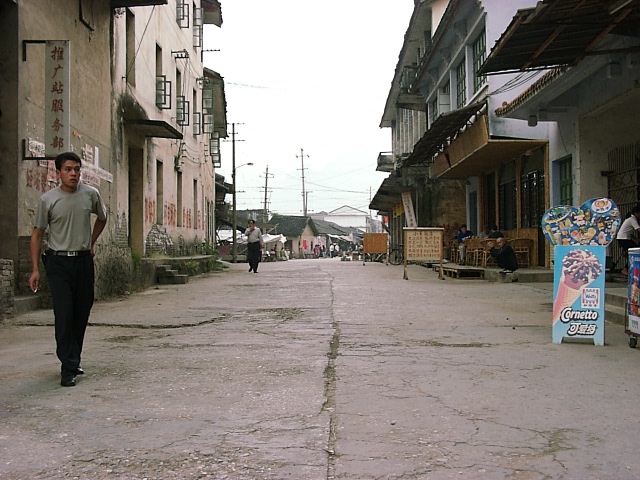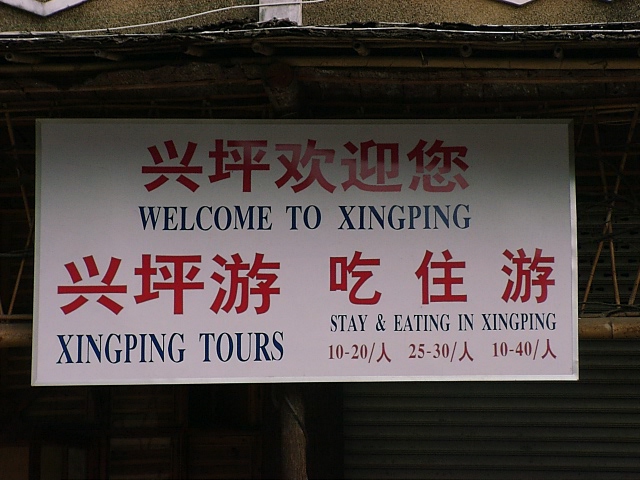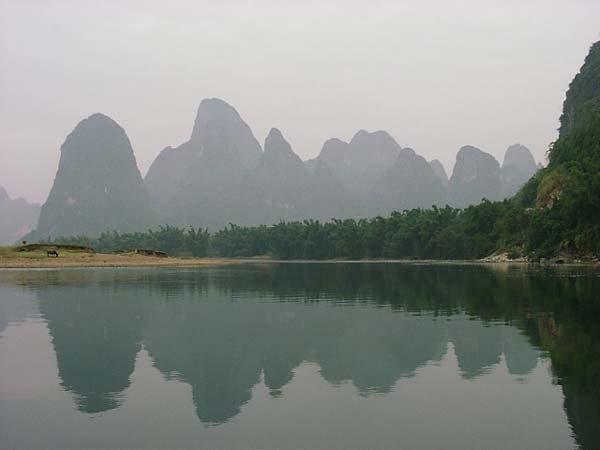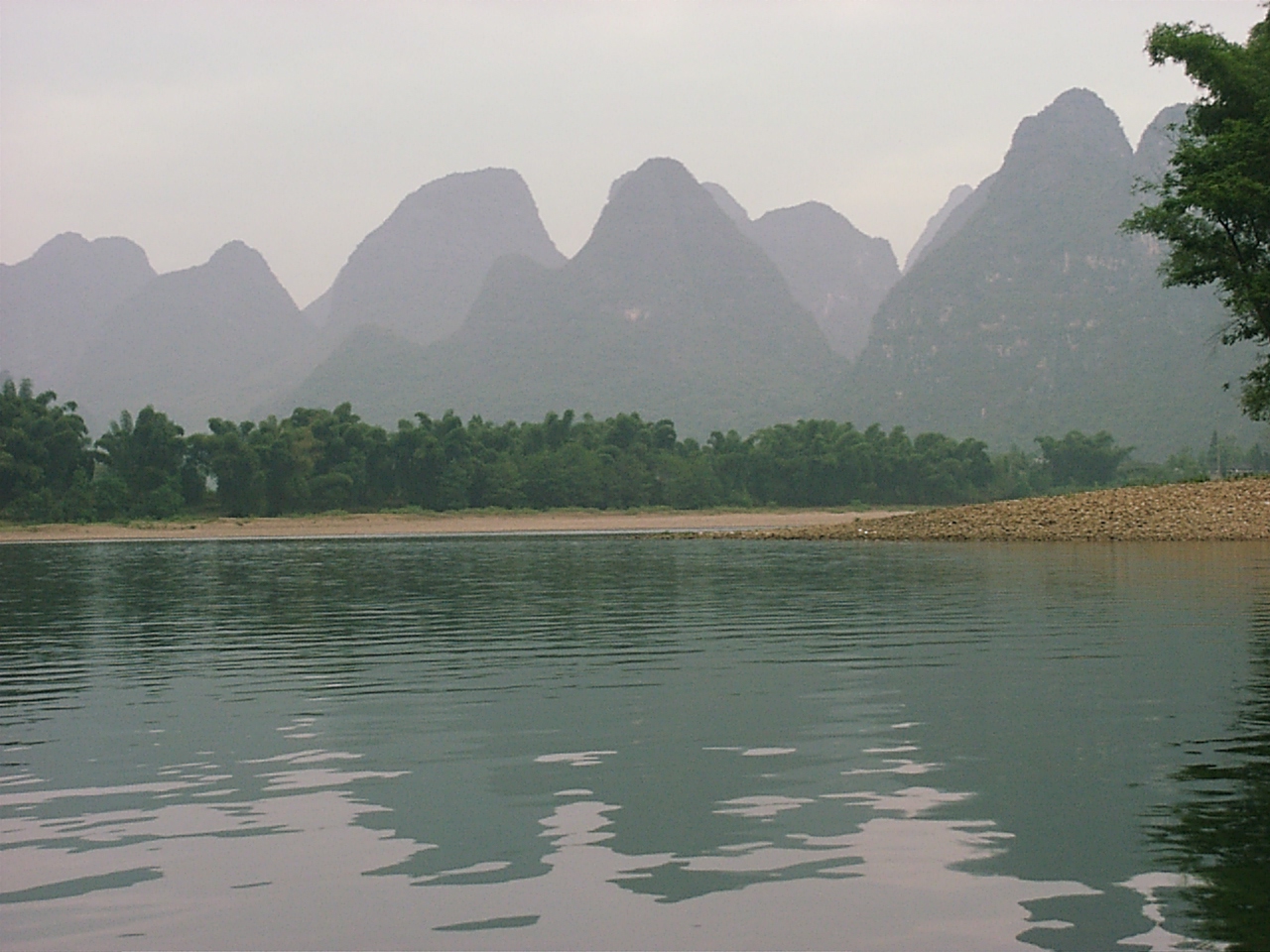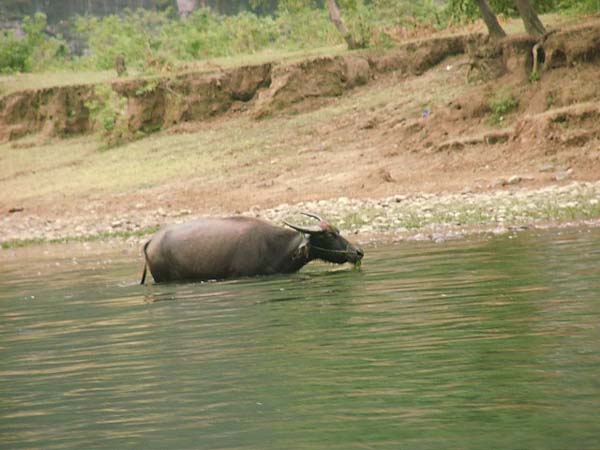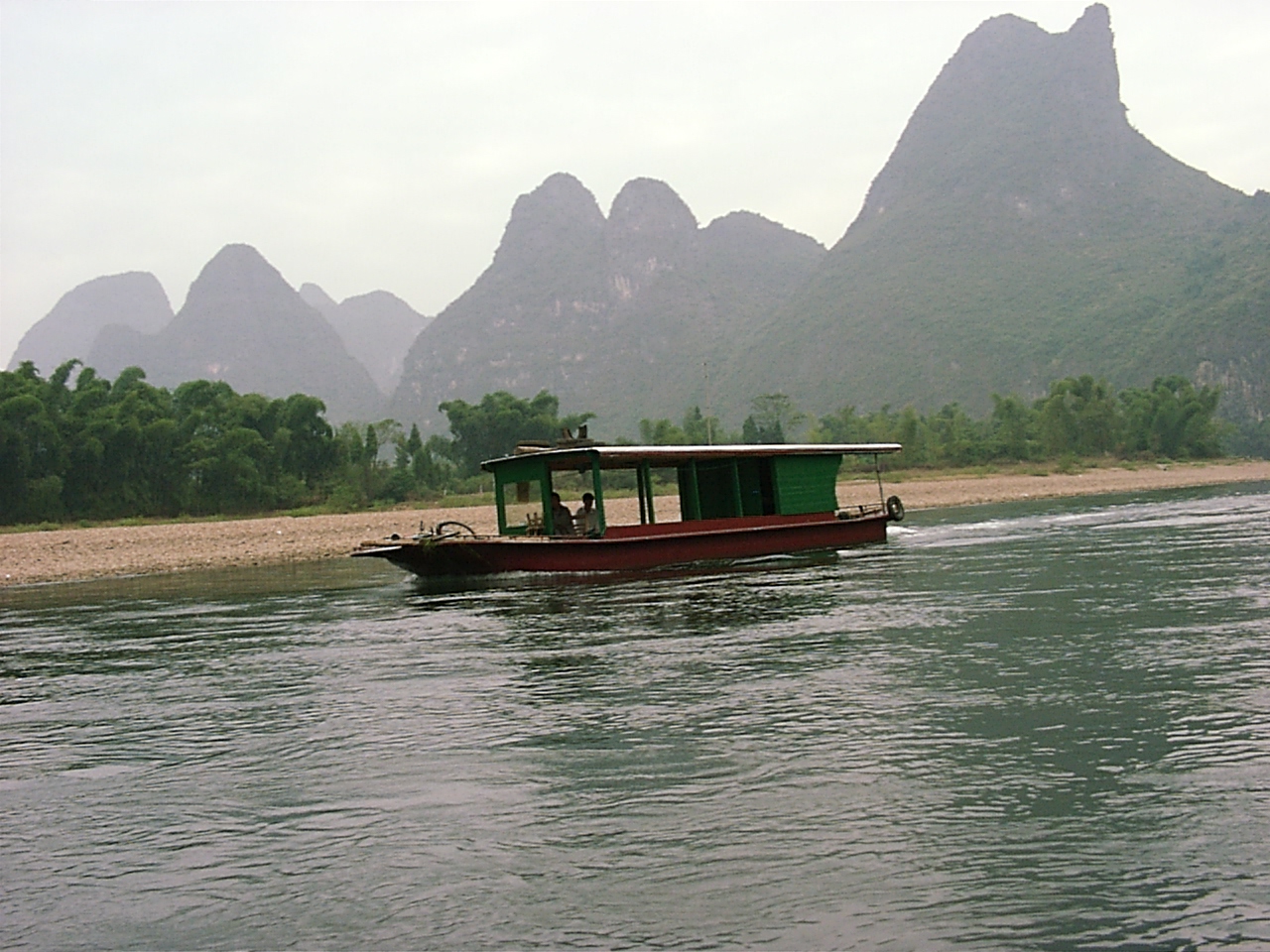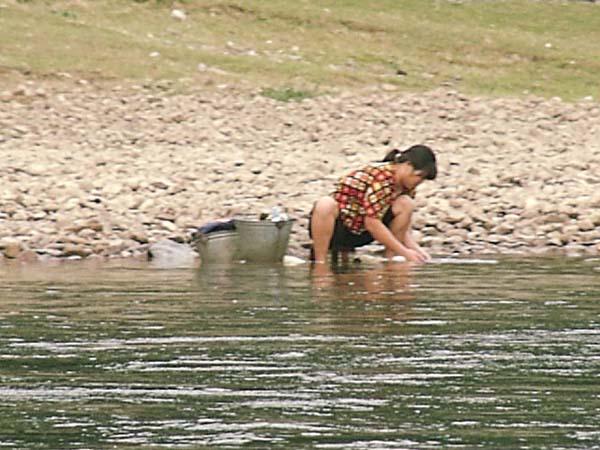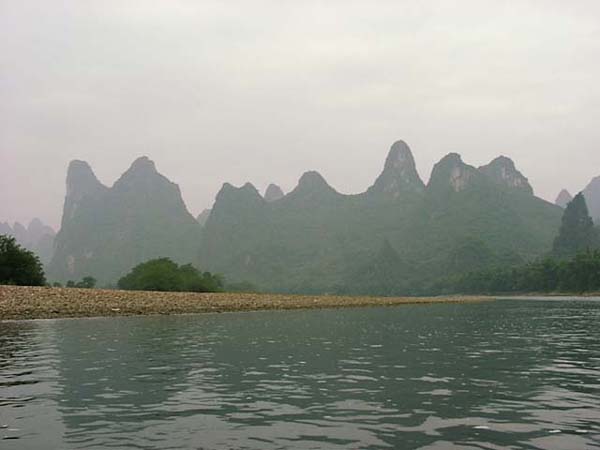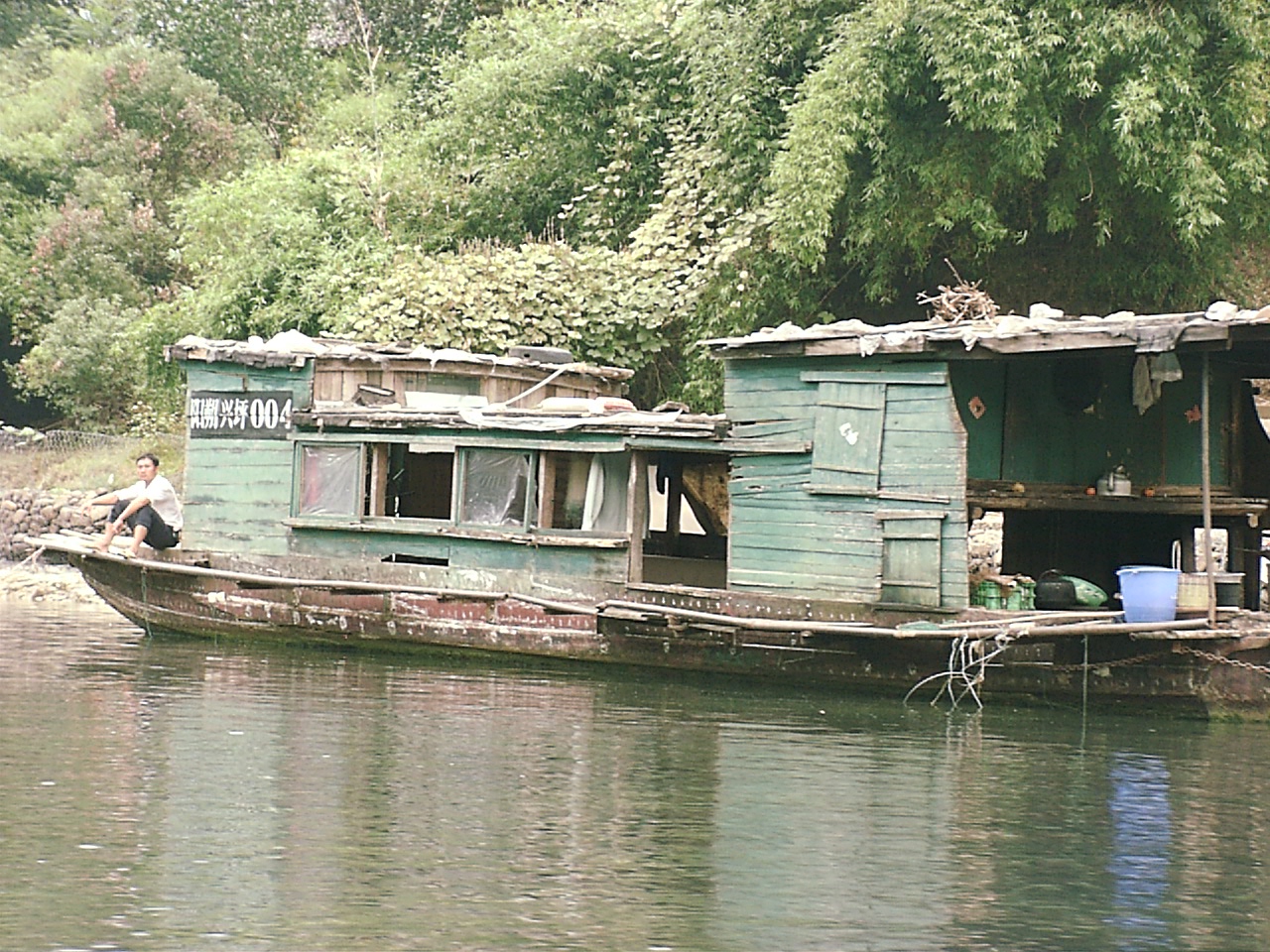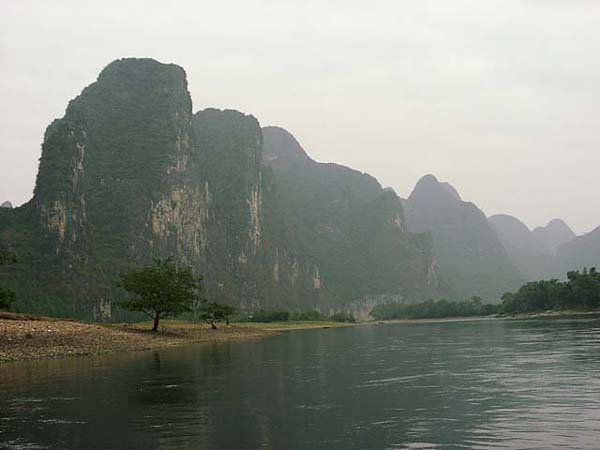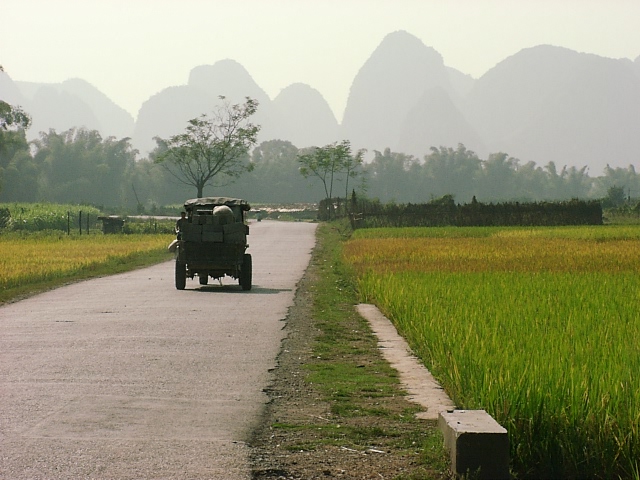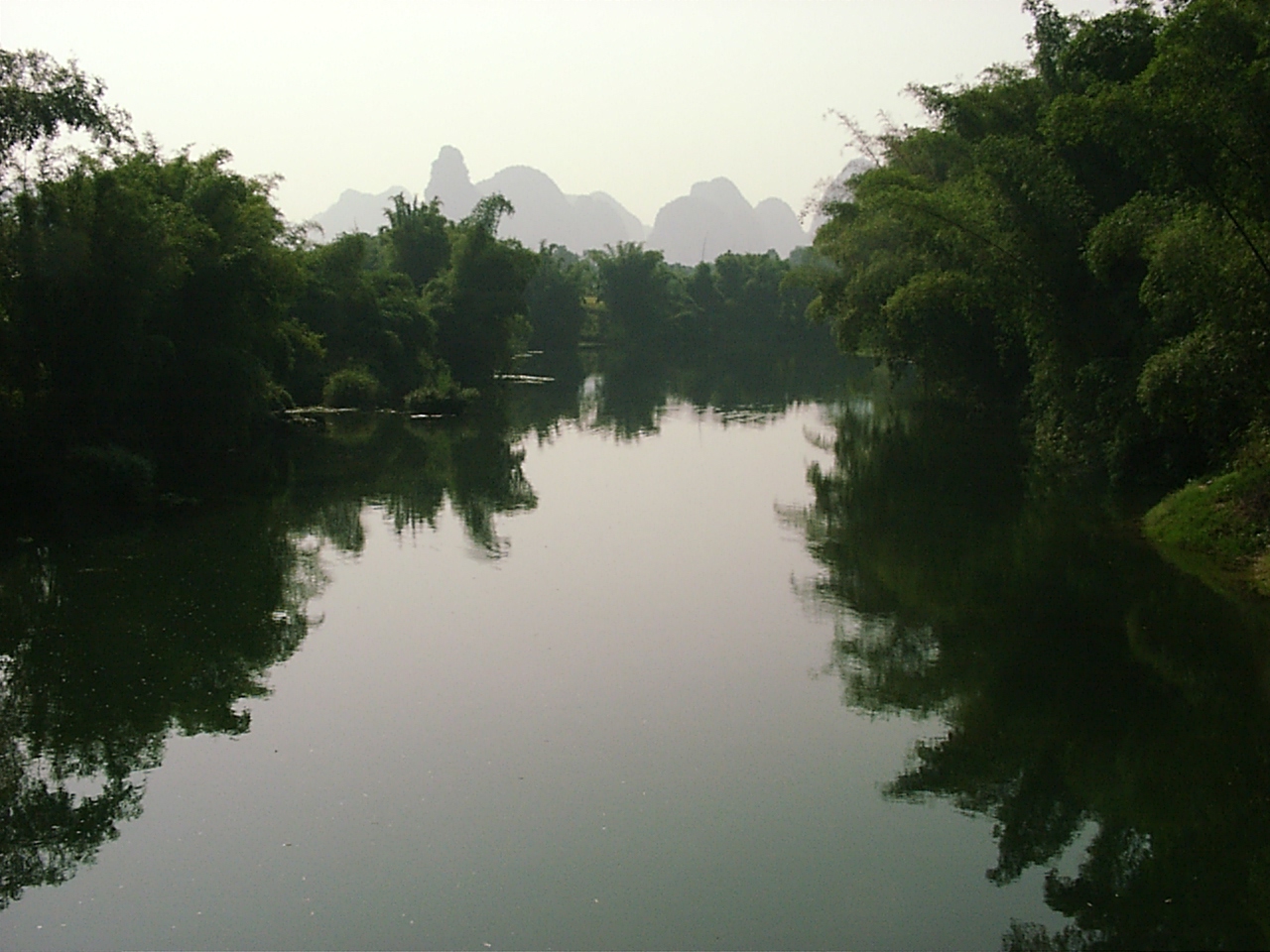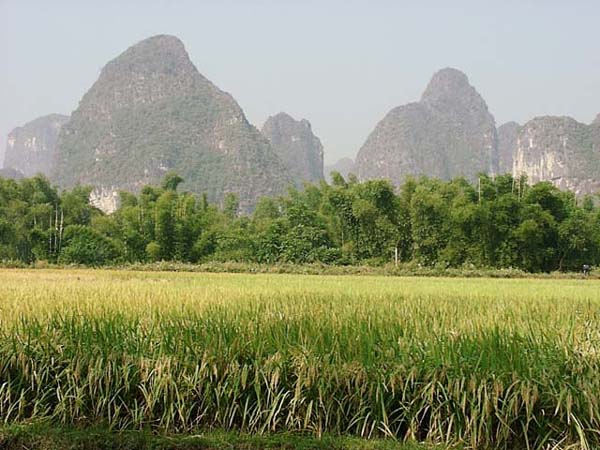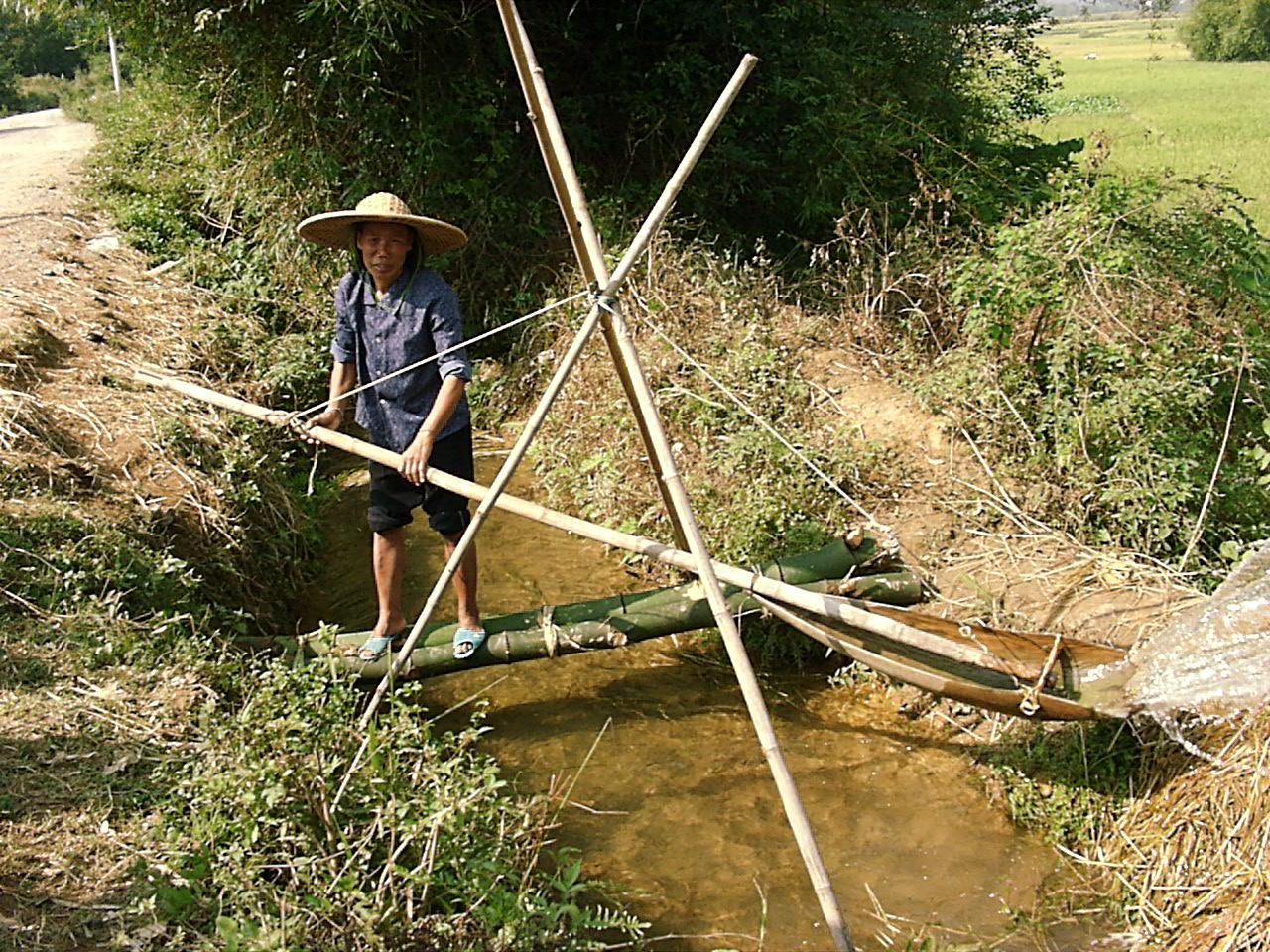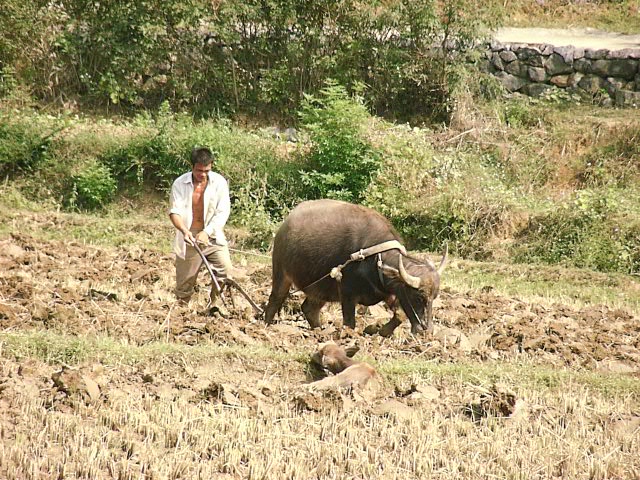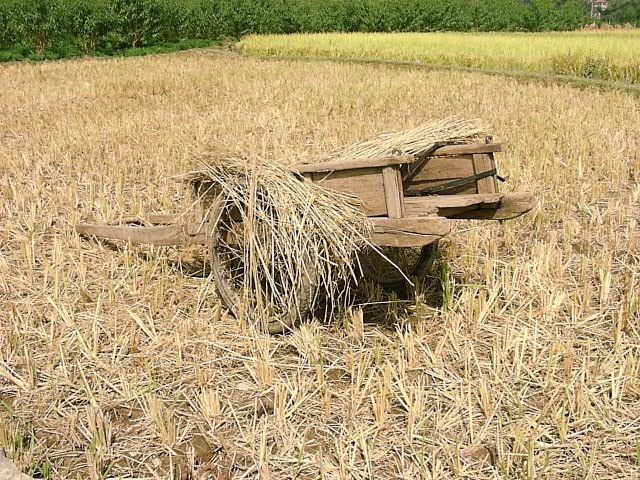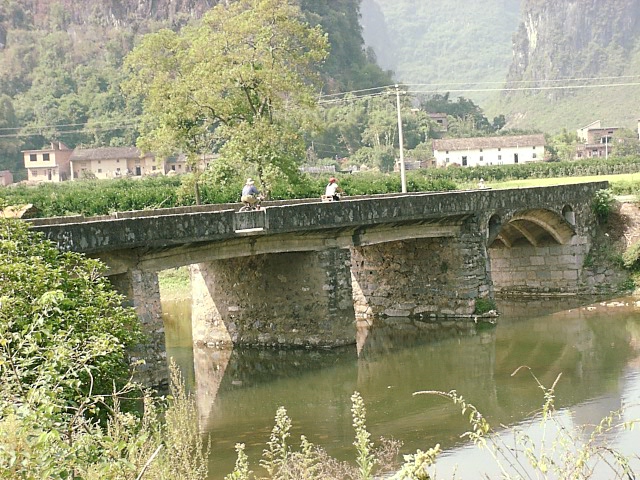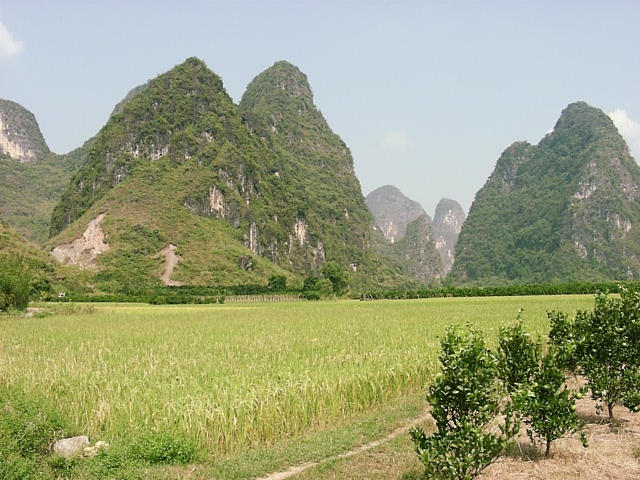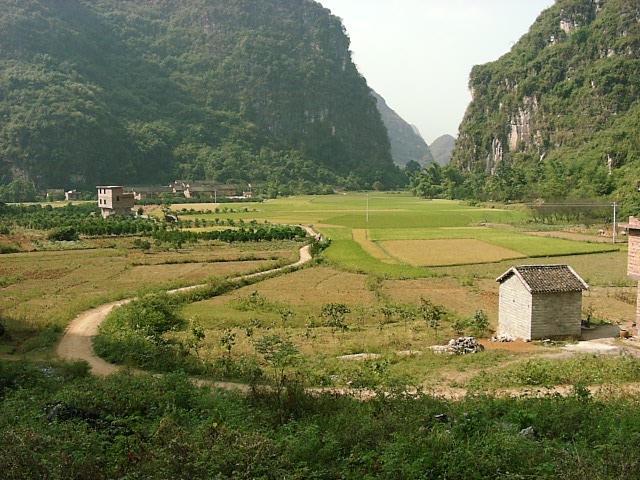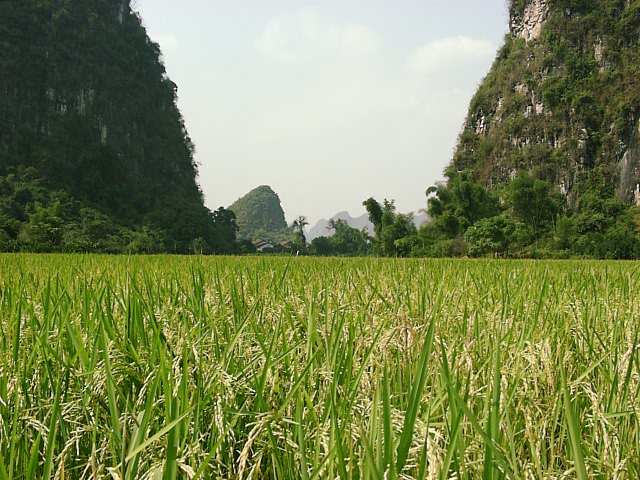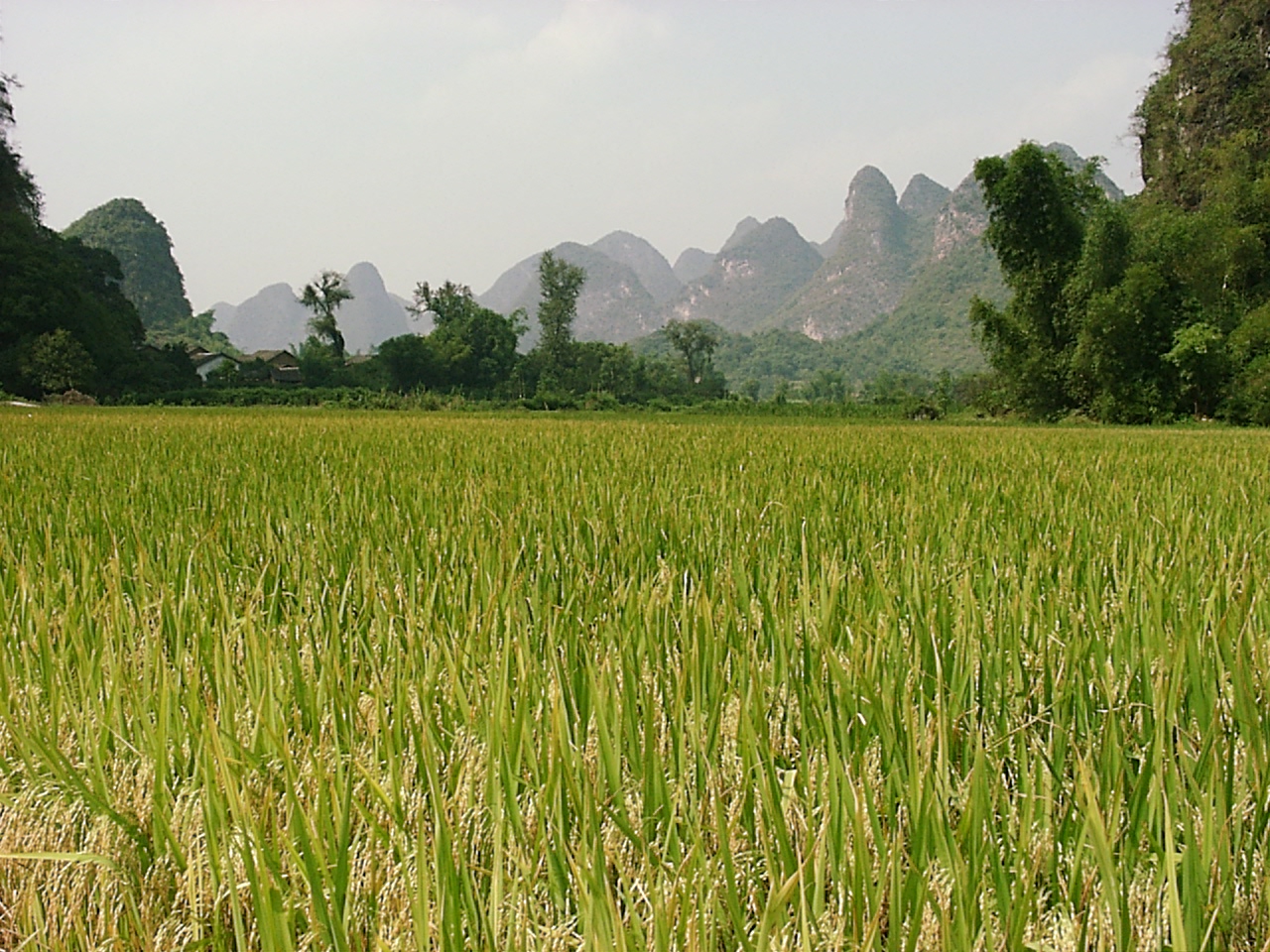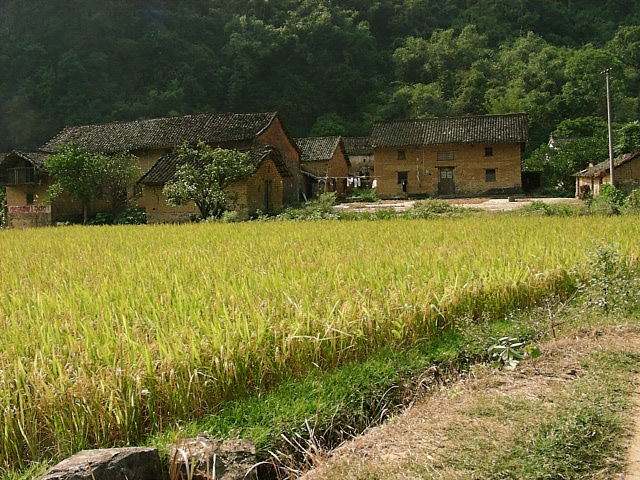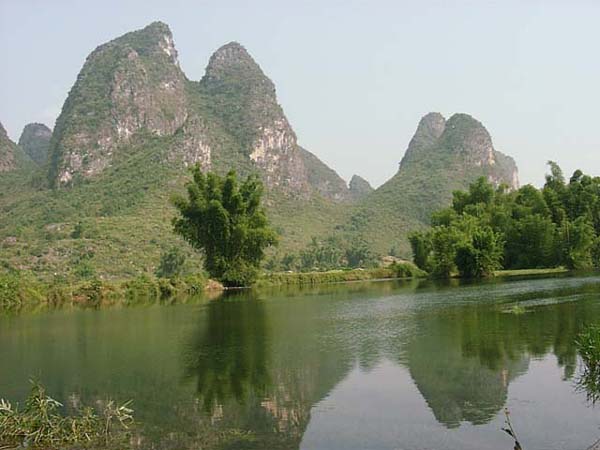 9 – 12 October 2001
Soft Sleeper Train Travel from Kunming to Guilin and onto Yangshao
We left Kunming on 8 October for an 30-hour soft sleeper train trip to Guilin. This time we relaxed in the spacious soft sleeper waiting room before the trip, unlike our hectic hard seat experience. The train, which originated in Kunming, was going all the way to Shanghai. Throughout the journey, we admired the scenery outside the window. For dinner that night we went to the dining car and, using our phrase book, ordered a beef dish, a cabbage dish and some rice. We slept pretty well that night.
At about 7pm the next day (9 October) we finally arrived in Guilin. Once off the train, we figured out how to get a minibus to Yangshao, about 40 miles away. We finally got to our hotel late that evening and then sat outside at a restaurant having dinner until almost midnight.
Hiking, Biking and Li River Boat Cruise in Yangshao
Yangshao is similar to Dali in that it was made up of alleyways. However, we had wonderful weather, which made it preferable to the rain and cold we had experienced earlier. The first day there, after sleeping in and relaxing in the morning, we hired a local guide for some afternoon sightseeing. She took us to a river outside of town for a bamboo boat ride and to Moon Hill so that we could hike to the top of it. Later that night we had a wonderful dinner at a restaurant called Cafe Under the Moon, enjoying crispy duck with peanut sauce, vegetable pot stickers, spicy chicken with mushrooms and local beer.
The next day we were ready to go by 6am to take a beautiful trip up the Li River from Xingping to Xidi. As we made our way up the river we saw women washing their clothes and water buffalo wading. The scenery was breathtaking the entire time.
On our last day in Yangshao we hired another local guide to take us on an all day bike trip through the countryside. We started out biking through the fields. There were many people working their farms. We saw rice, potato, peanut and bean fields. After we finished seeing the fields, we took an one hour excursion through one of the many caves in the area. It came complete with artificial lighting and music throughout the cave. At least it was cool inside, as it was a hot and humid day. After a cooked lunch by our guide in a local village we made our way back to Yangshao via some beautiful backroads.
Later that night we left (after having some trouble finding the exact boarding point) on an overnight bus to Guangzhao (Canton) and then continuing on to Hong Kong by hovercraft.
Current Time in China: