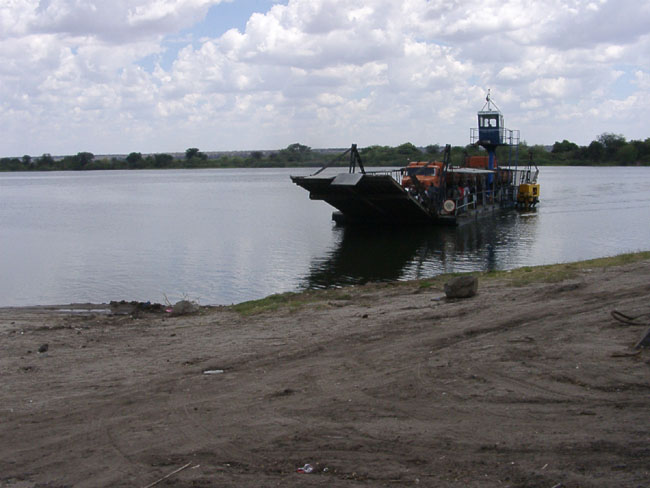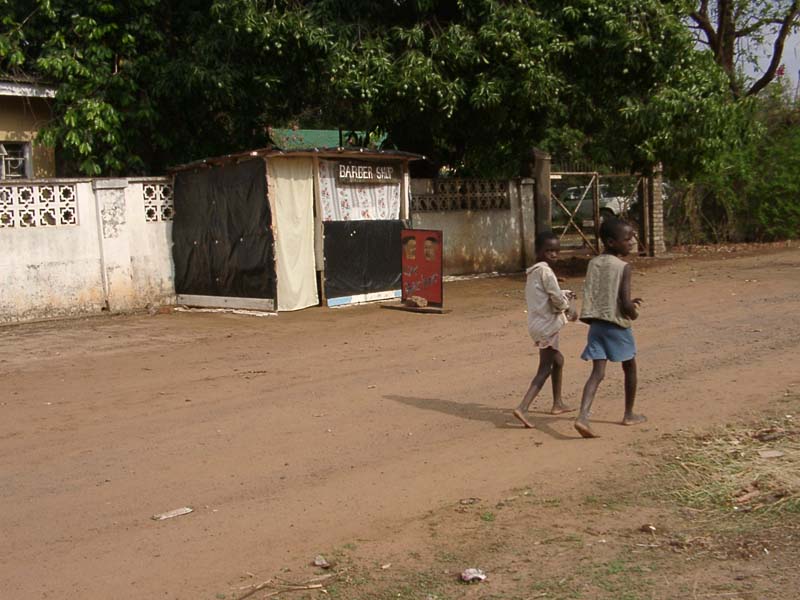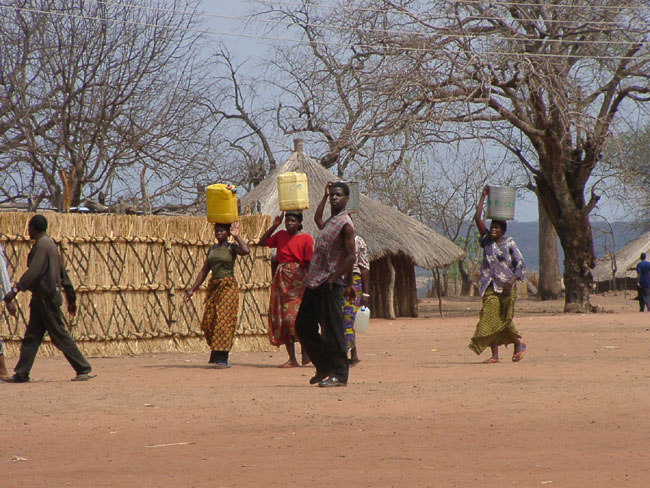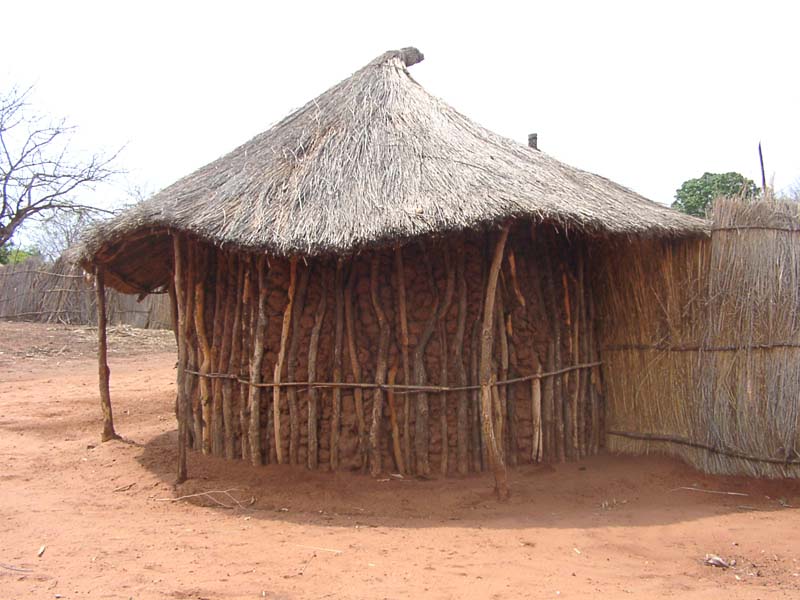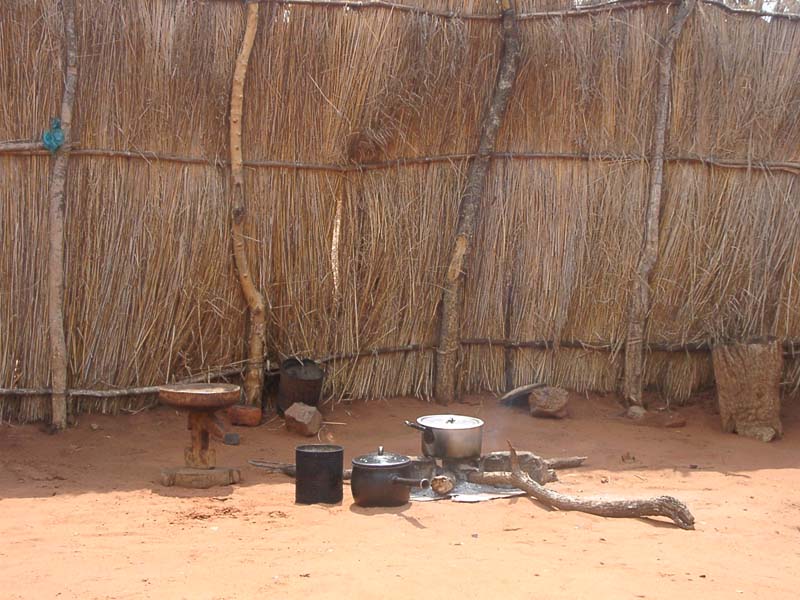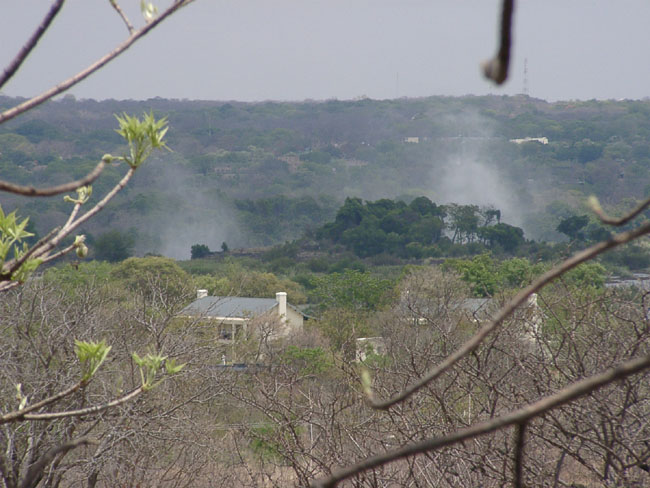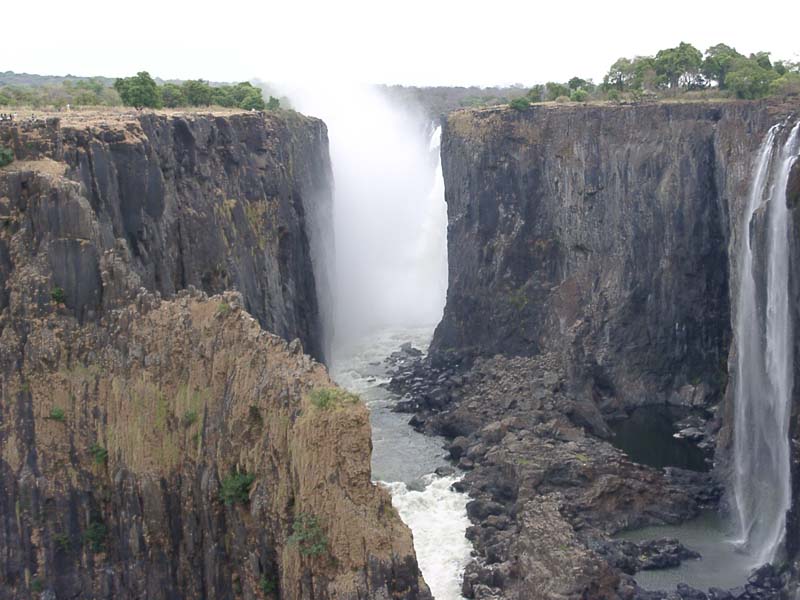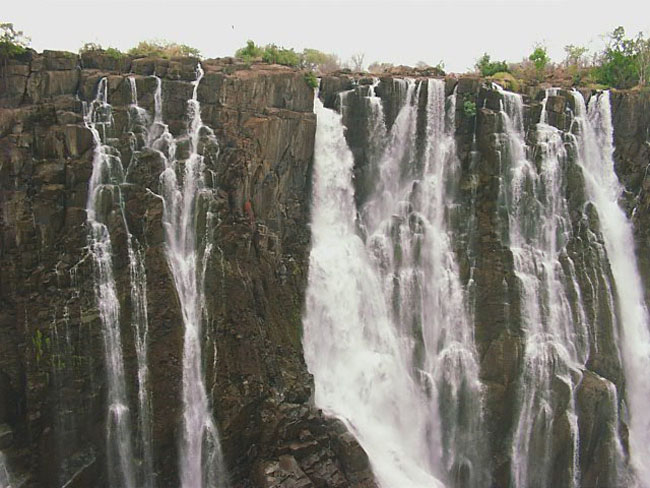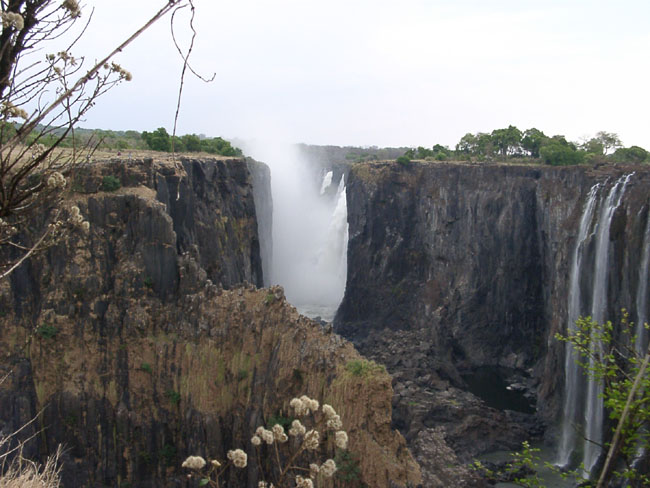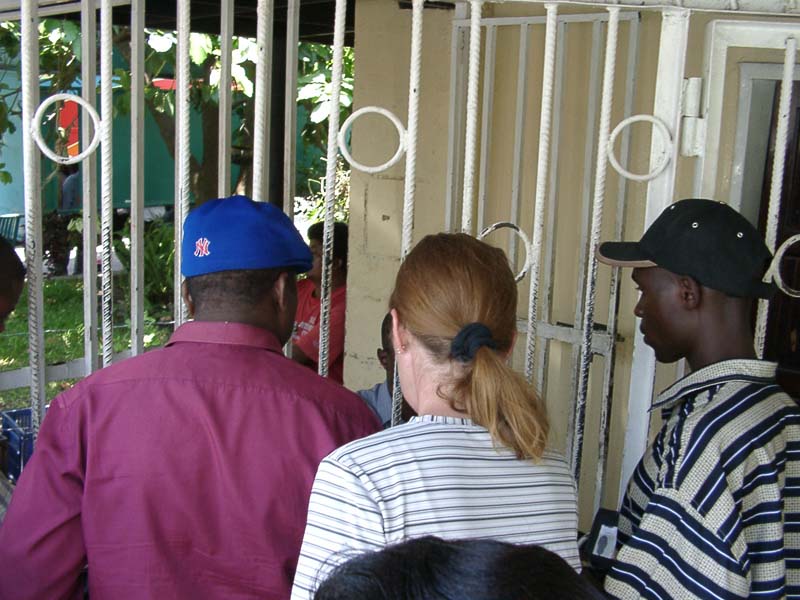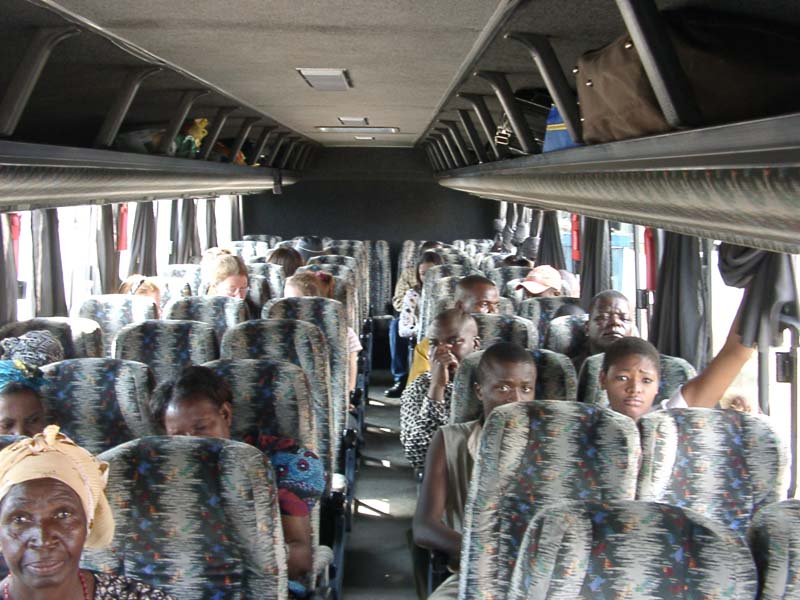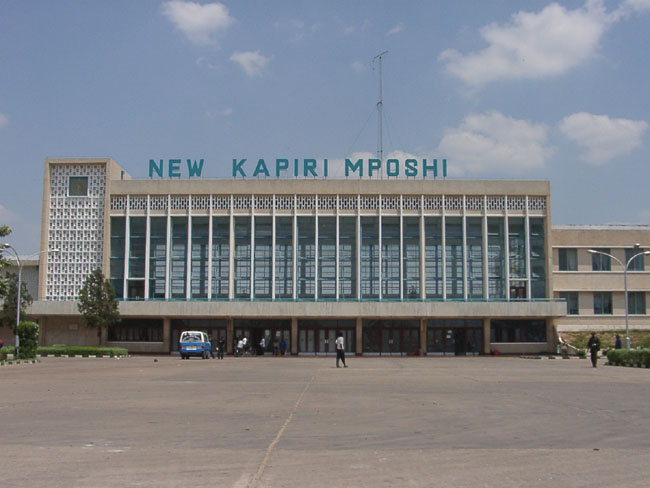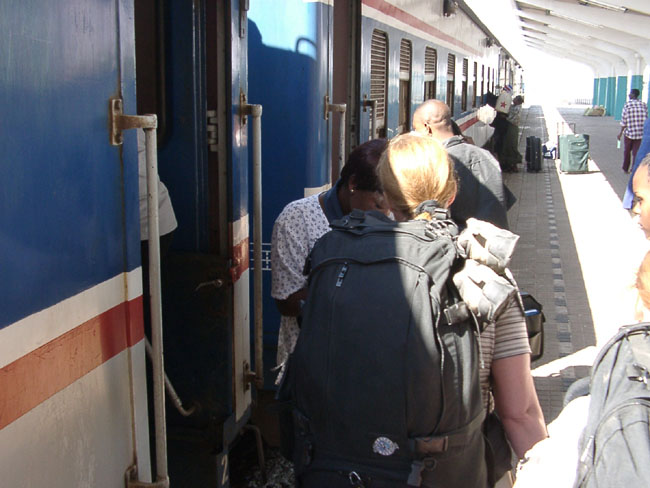 23 – 28 October 2003
To get to Zambia, we crossed the Zambezi River by public ferry and walked across the border. After securing transportation to Livingstone, we spent two days there seeing Victoria Falls, visiting a village and a museum. We took a bus to Lusaka, the capital city, on Sunday (26 October). We then made our way, via another bus, north to catch a 40 hour train from Kapiri Mposhi, Zambia to Dar es Salaam, Tanzania, spending two nights in our train compartment.
The train moving along the tracks from Zambia to Tanzania:

To watch an overview of our time in Africa, click Africa Video.
Current Time in Zambia: