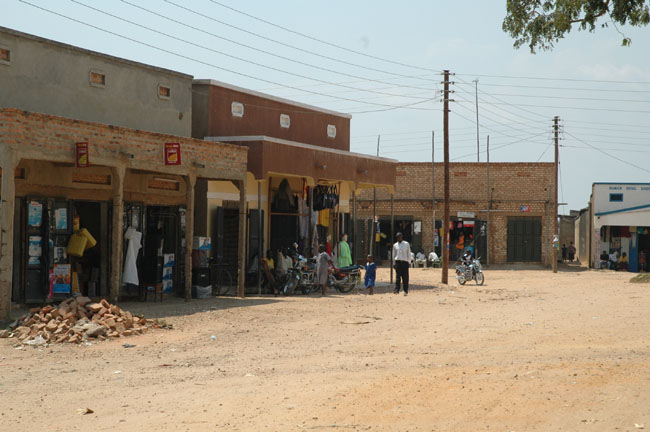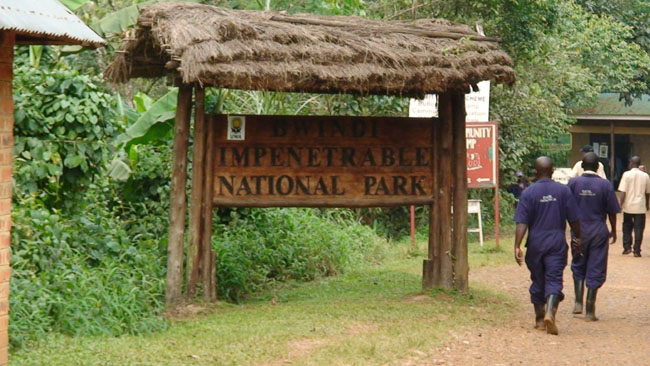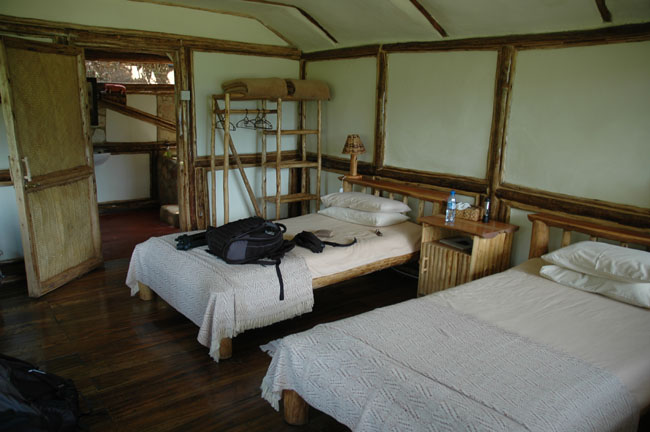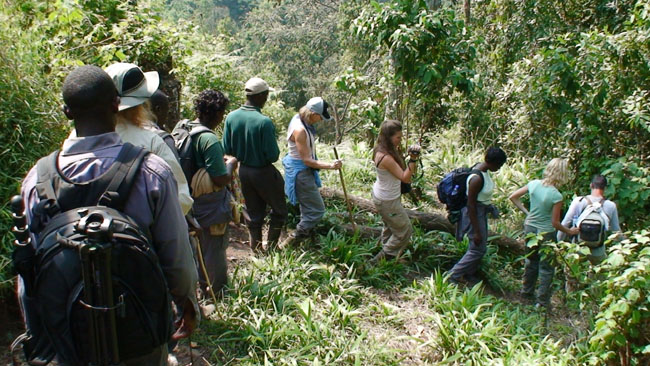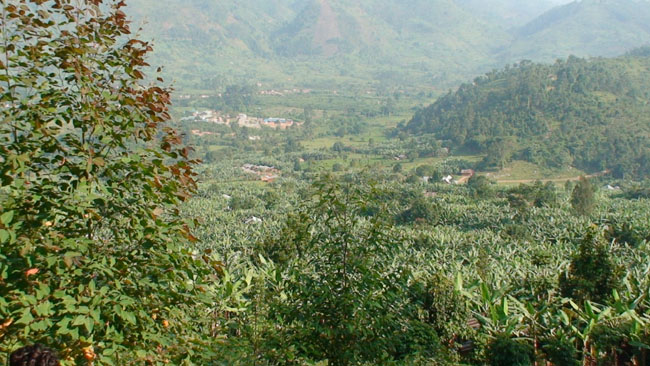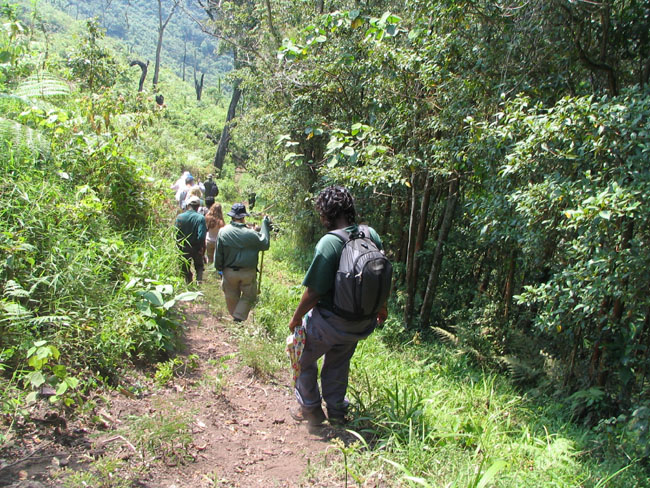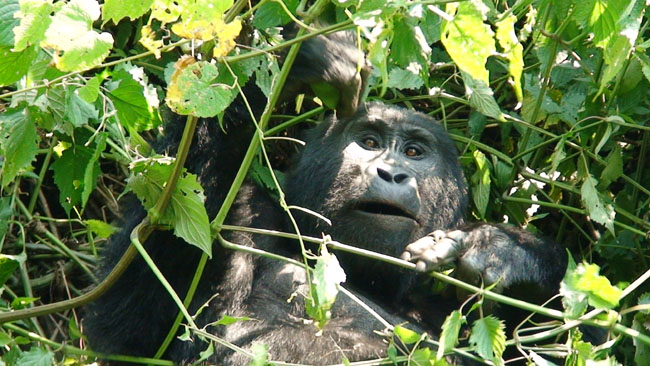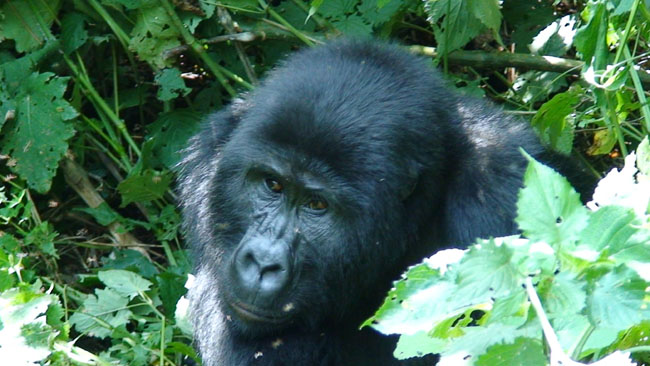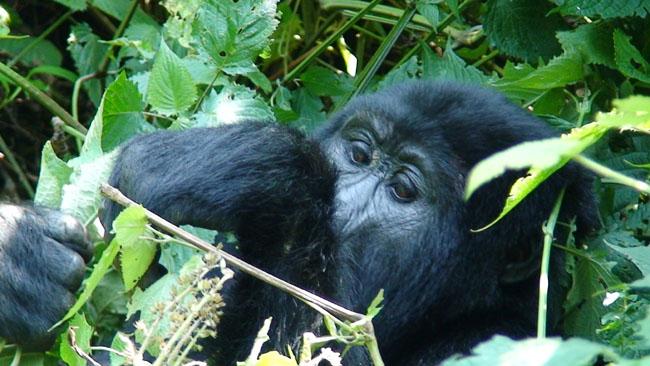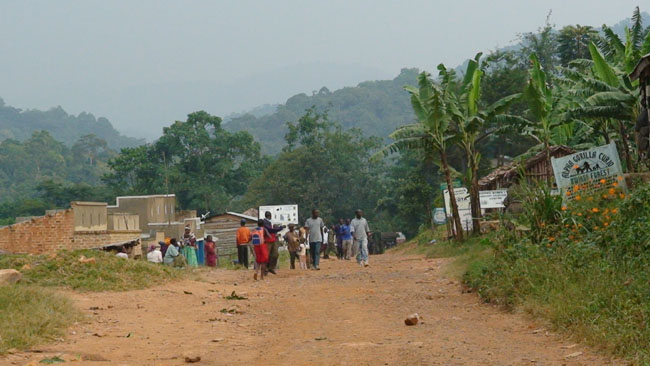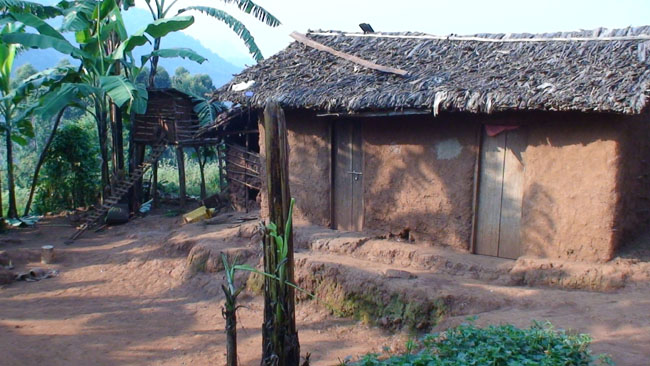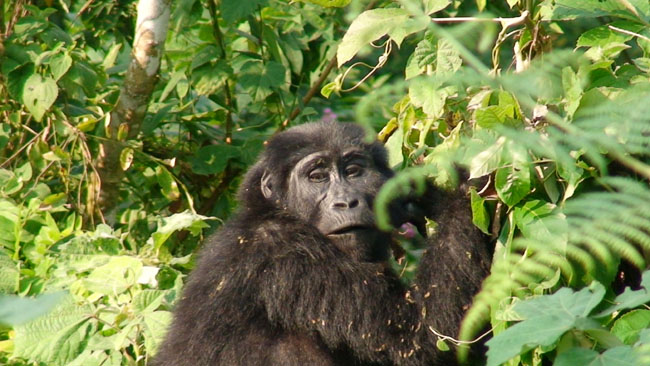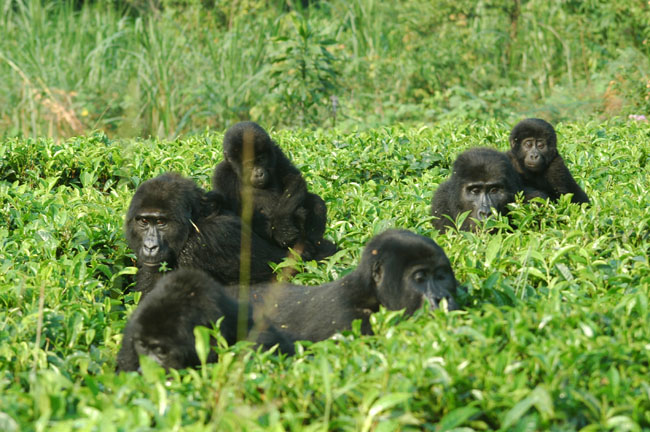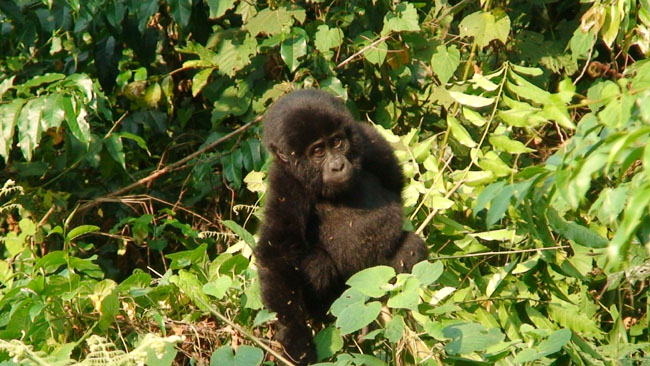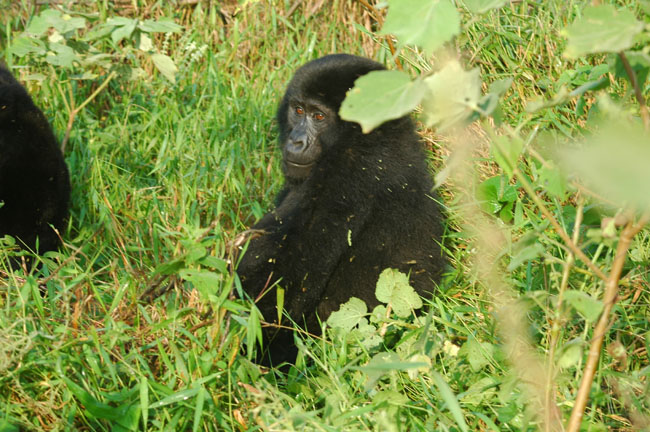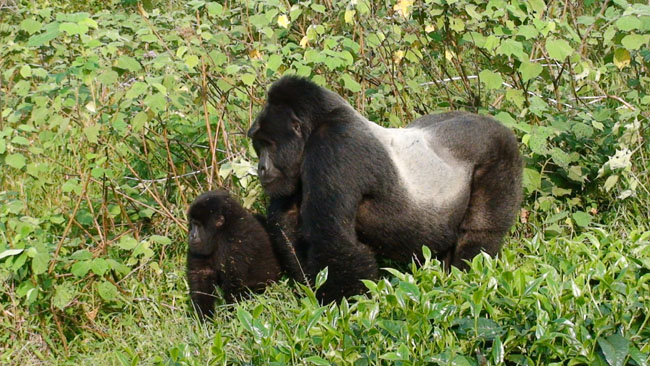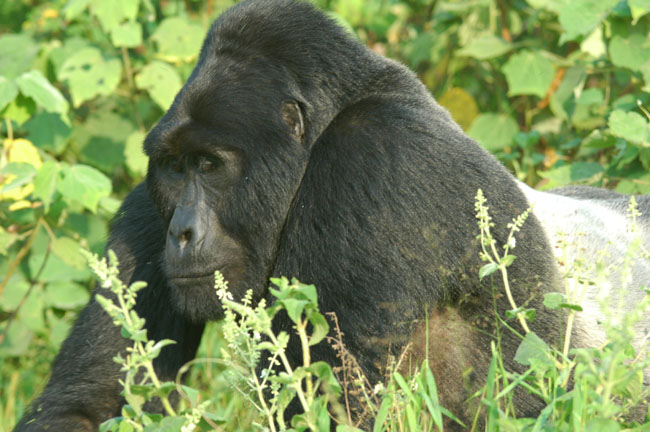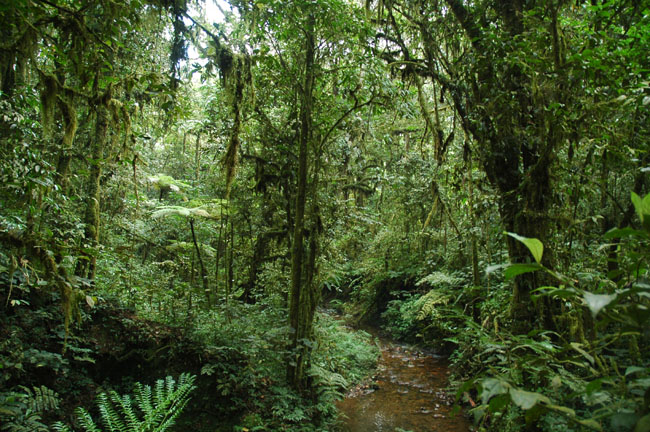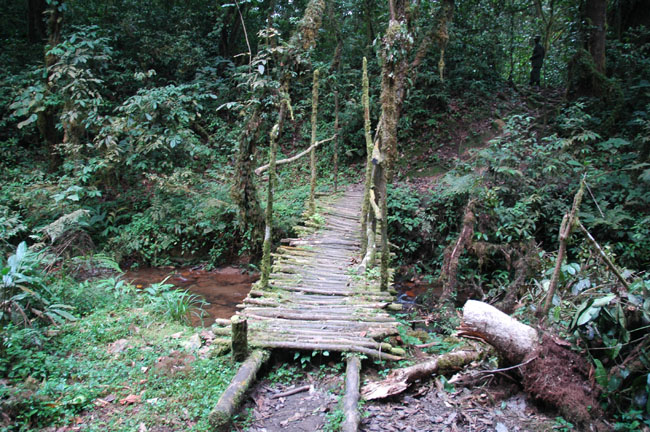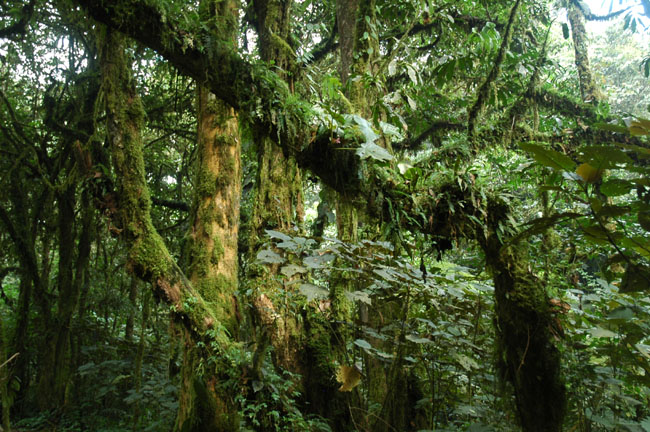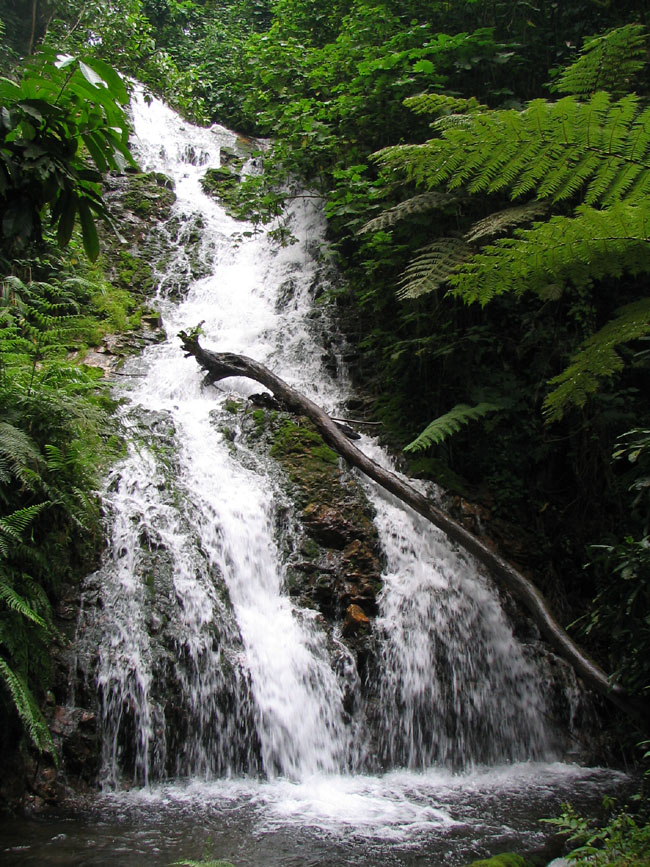 30 June – 2 July 2008
Bwindi Impenetrable National Park is home to half of the 700+ surviving mountain gorillas in the world. An endangered species, mountain gorillas can only be found in three places: Parc National Des Volcans in Rwanda, Park National Des Virungas in the Democratic Republic of Congo and here. To see the gorillas, one must reserve permits far in advance. There are three family groups of gorillas that can be reserved each day and, with only eight people assigned to each, which equates to 24 permits that are available each day.
We arrived in Buhoma (the town adjacent to the park) late in the afternoon on Monday (30 June). We drove through several small towns on our way from Queen Elizabeth National Park. Our lodge consisted of a series of rooms nestled in the hills. Our room was the highest one, with about 65 steps to climb. We had a nice dinner at the lodge that evening.
On Tuesday we assembled at the national park visitor center at 8am to receive a briefing before the mountain gorilla trekking began. We were assigned to the M group of gorillas and we paid to hire two local porters to carry our day packs as support to the community. We left at about 9am and spent the first hour hiking up a mountain at a steep angle. Once on top we continued on and then entered the national park. Our guides were in frequent contact with the trackers who had left at 7am to find the gorillas based on their position from the night before. About three hours into the trek, we had word where the gorillas were so we proceeded to that area, left most of our equipment with the porters and then made our way with just a couple of the guides and the other six people in our group.
We were able to see most of the M group family: females, juveniles and just a glimpse of the male. The foliage was thick so the guide had to continually cut away a path with machetes. We tried to maintain the regulated seven meter distance but a couple of times the gorillas came closer. After the mandated one hour viewing period limit had passed we left the gorillas and continued to an overlook point for lunch. We then hiked down through the village and back to our starting point. The rest of the day was spent relaxing and shopping for crafts in the village.
Wednesday (2 July) was a second day of gorilla trekking that we had reserved to ensure that we saw them since we had come all this way to Uganda. This time we were assigned to the R group. We had a much easier time reaching this family as they were in a buffer area farm which was only a short distance from our starting point. Since they were not in the forest, we had much better lighting and views of the family and saw females, juveniles, babies and even the silverback male up-close. It was truly an amazing sight!
Because our hike was so short we had some time later in the day to hire a guide to take us on a three hour hike to a series of waterfalls. We were also accompanied by two armed guards for safety reasons within the park. We saw three waterfalls in all with the last one being 90 feet high.
Current Time in Uganda: