Email: Greetings from the Long Trip Home
Date: Tuesday, 8 July 2008 05:41 PDT
Subject: Greetings from the Long Trip Home and Our Final Thoughts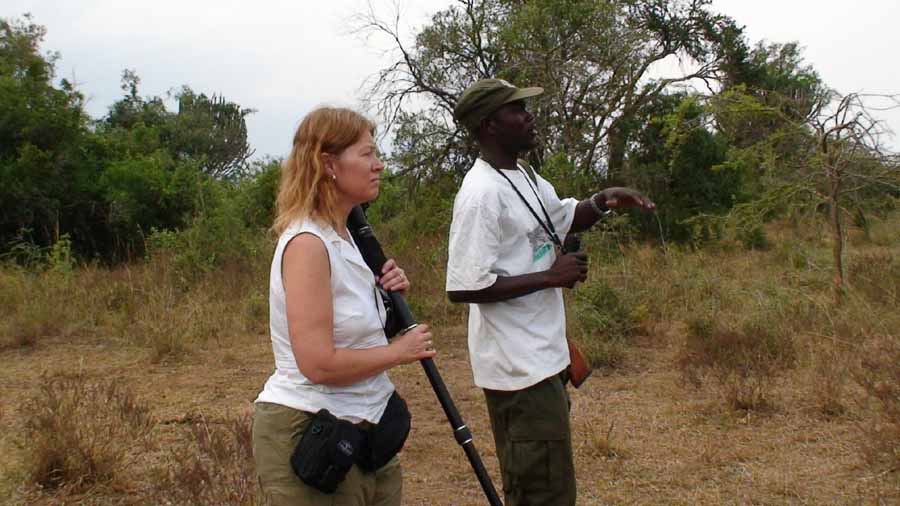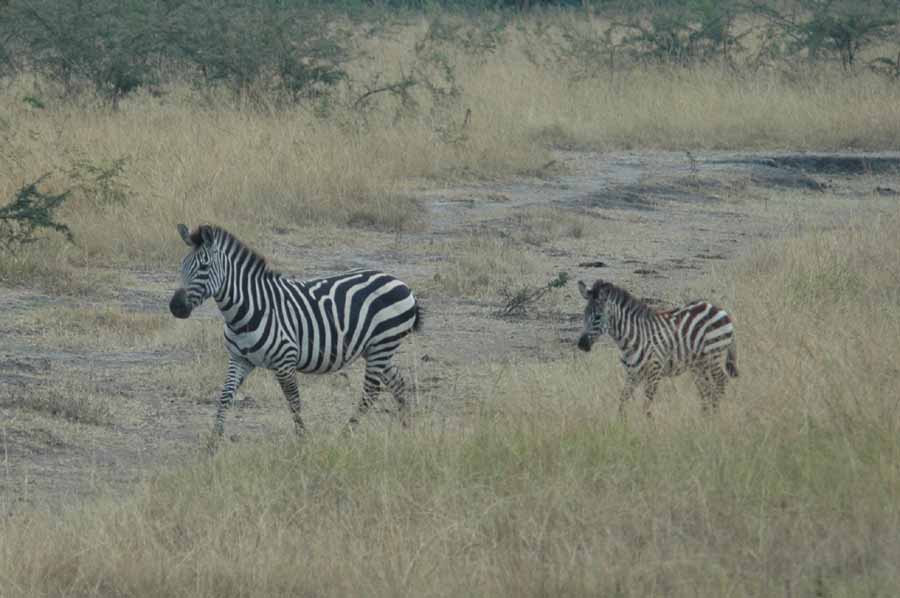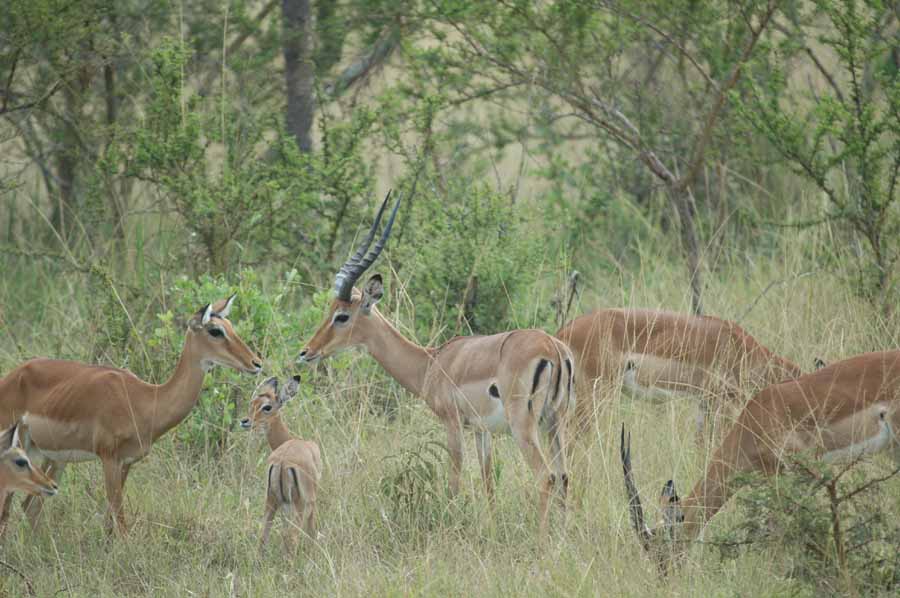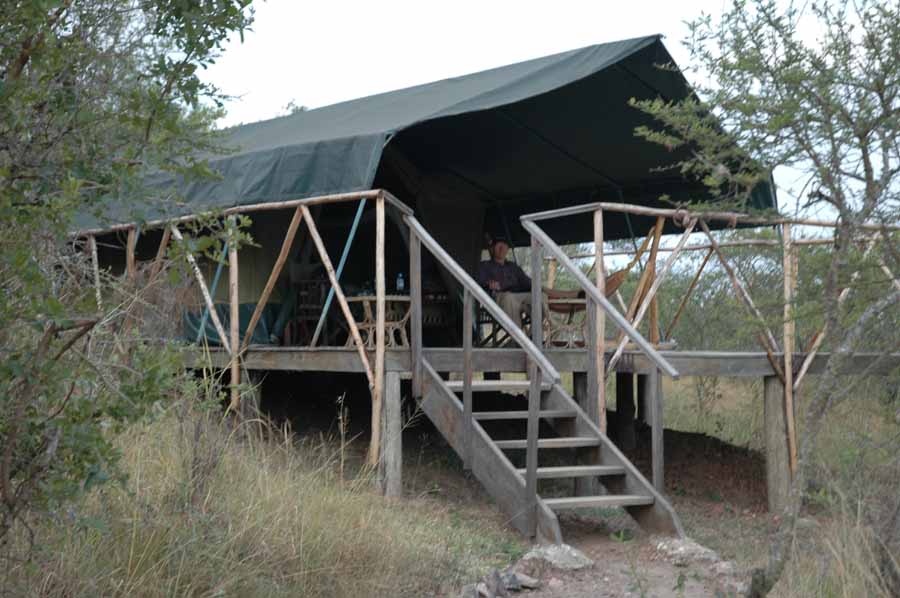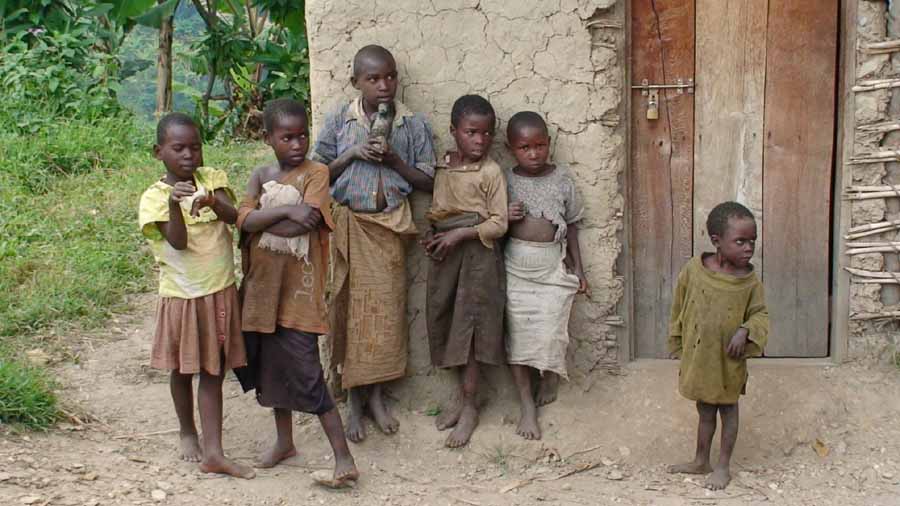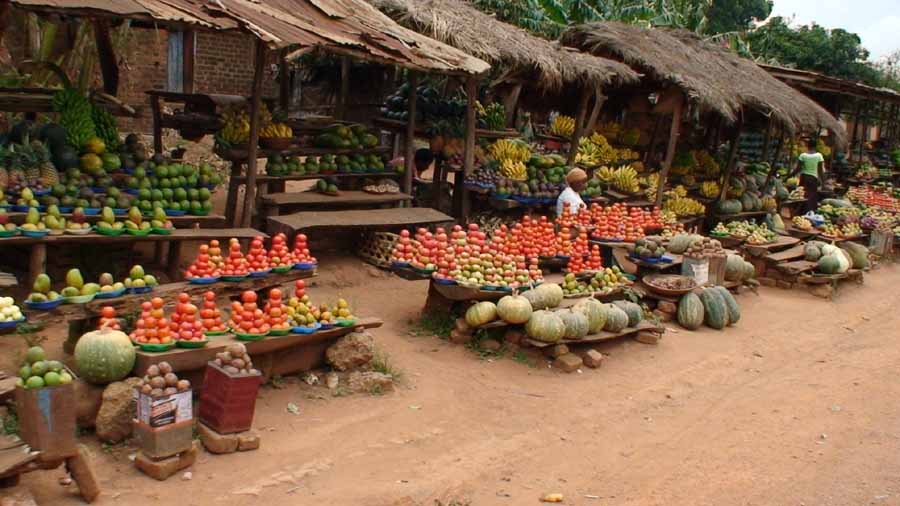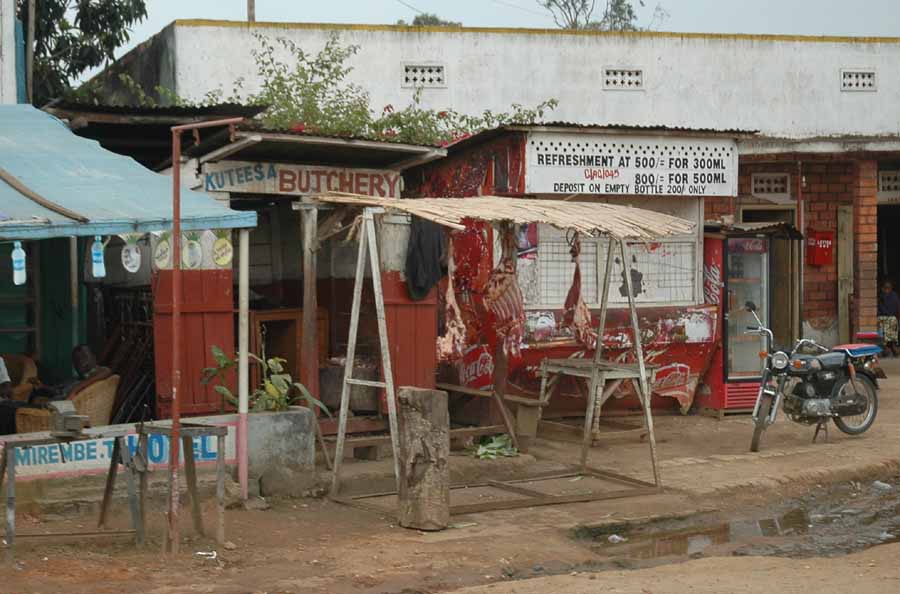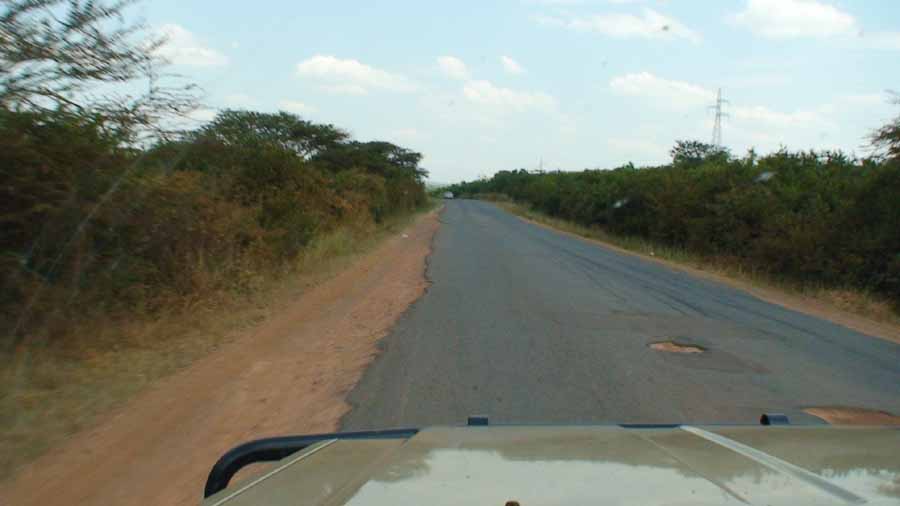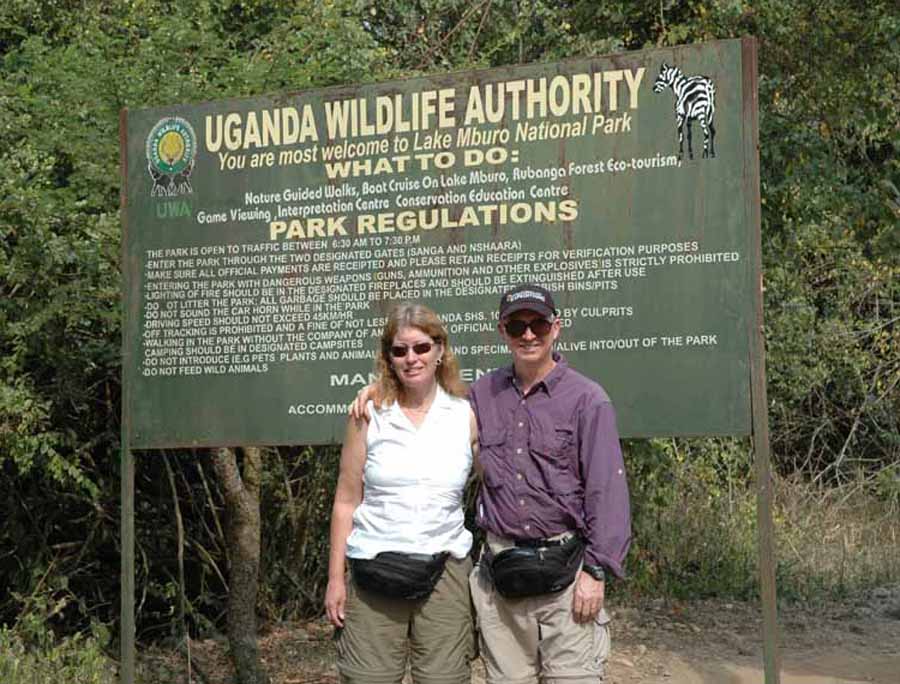 Captions for Pictures:
1. Ranger Guide for our two hour bush walk in Lake Mburo National Park
2 – 3. Animals we saw during the bush walk
4. Our accommodations in Lake Mburo National Park
5. Children getting water from a well
6. Children in Buhoma
7. Fruit and vegetable stand from the highway
8. Meat market by the side of the road
9. A typical paved road
10. At the gate of Lake Mburo National Park
We are now flying over the Atlantic in the midst of a 30+ hour odyssey home, which is comprised of four flights: first to Nairobi, then Brussels and Chicago, before the final leg to LAX. Our final two days following the gorilla tracking were spent in Lake Mburo National Park, which features savanna and a wealth of antelope, zebras and birds. The highlight here was a two-hour bush walk with a private ranger / guide, complete with his WWII-era semi-automatic rifle around his neck for protection. The three of us walked through the savanna, photographing animals as they moved through the terrain. Our accommodations for the night were again at a bush camp, complete with a fully-equipped tent, hot showers (supplied on request by bucket into the shower tank) and another delicious four-course dinner. On Friday (July 4th) were driven seven hours back to Entebbe and then began our trip home that evening.
If you are like us, we didn't know much about Uganda before we arrived here. As we have spent the past 10 days in Uganda, we have learned many things from observation – we covered about 1,100 km (700 miles) by road during our stay – and from discussions with those with whom we have come into contact along the way. Not surprisingly, Uganda is a poor country, with a per capita income of less than $400 per year. Our guide book published in 2007 stated that only 4% of people have access to electricity. We continually saw people carrying jugs containing their daily water supply between the given village pump and their homes.
The country itself is the size of Oregon with about 30 million people, so there is a fair bit of population density. We were surprised by the number of children that we saw in each village and by the fact that many of them didn't even have shoes. In fact, we saw children in their clean school uniforms walking to classes barefoot! And although education is compulsory, we saw a fair number of children in front of their homes on school days. A majority of Ugandans are living off the land so almost every village had markets with fresh produce being sold. We saw bananas, tea, coffee, pineapples, tomatoes, mangoes, beans, potatoes and avocados (just to name a few) consistently being sold by the side of the road. We also saw fresh fish and raw meat hanging in the markets. Women work in the fields with their children in tow. In several cases we saw mothers with hoe in hand, a baby on their back and one or more children assisting.
The roads are used primarily by trucks, buses and taxis (vans or motorcycle "boda bodas") and private motorcycles. Gas was $7.00 a gallon so having a private car is a luxury only available to a select few. Most vehicles run on diesel so the pollution, especially when there was a lot of traffic, was pretty bad. Because it is the dry season many farmers were burning their fields before planting (cheap fertilizer) so there was almost always a haze in the sky as well. Many roads themselves, as we already mentioned, are still dirt and not very well graded. In fact we had two flat tires during our eight-day safari. A significant portion of the paved roads contain potholes so even driving through those requires swerving around them, which makes for slow going and long days on the road.
With ten national parks in the country (we visited three of them), Uganda is making an effort to set aside these resources and promote tourism. However, the discovery of potential petroleum reserves in the park is posing a dilemma: one that we witnessed in the absence of lions from their normal habitat in one park we visited potentially due to exploration work. There are no fences around the parks so there are issues with the animals sometimes going into the community at night and wreaking havoc with the farms. Even though we were in Uganda during high season, we felt like we were the only people around in the parks; none of the lodges / camps we stayed in were even close to full and one night our group of four were the only ones in the place and this was at Bwindi (the gorilla park)!
On the plus side, we did notice much HIV / AIDS awareness (Uganda has been hailed as a rare success story in the fight against HIV and AIDS). The communities also get a share of the park fees and education efforts are underway to learn to use tourism revenue to their advantage. All the parks we visited were very well run, the guides were excellent and the variety and numbers of animals were as good as what we have seen in other African countries. And given that this is the most stable place on the earth to see gorillas, Uganda is a unique destination.
We thoroughly enjoyed our visit, finding it to be both naturally beautiful and culturally stimulating at the same time. We felt safe the entire time, although there are still pockets in the northern portion of the country (we were in the south and west) that are experiencing some internal strife between cattle ranchers. We walked freely around during the day and found people to be genuinely friendly and helpful. However, since this is Africa, it is hard travel with delays, long days and some discomfort. Overall, the trip was very well worth it and we would like to come back to Uganda and visit some of the other parks in the future. Hopefully you have enjoyed our emails as well. We are building a website to chronicle all of our adventures (including this one) and will let you know the web address as soon as it is complete.
Until our next distant journey,
Darren and Sandy