Email: Greetings from Otavalo, Ecuador
Date: Tuesday, 4 November 2008 13:33 PST
Subject: Greetings from Otavalo, Ecuador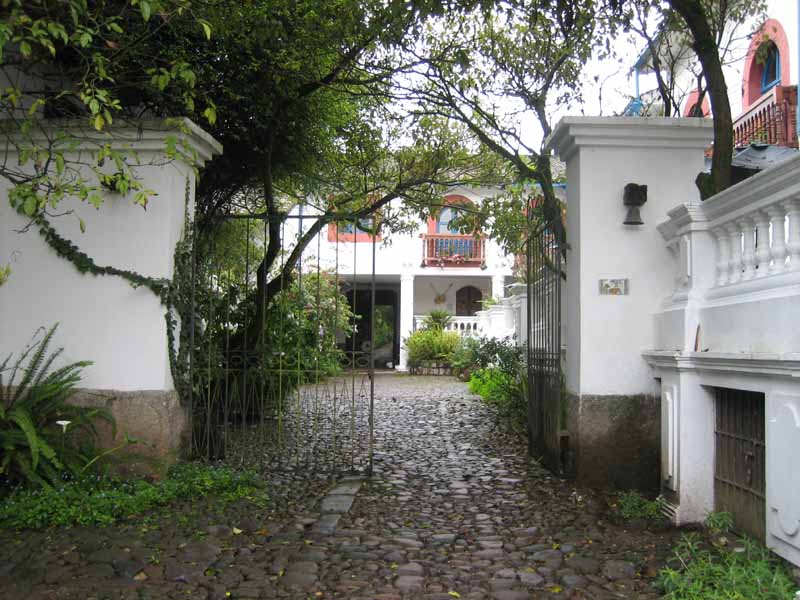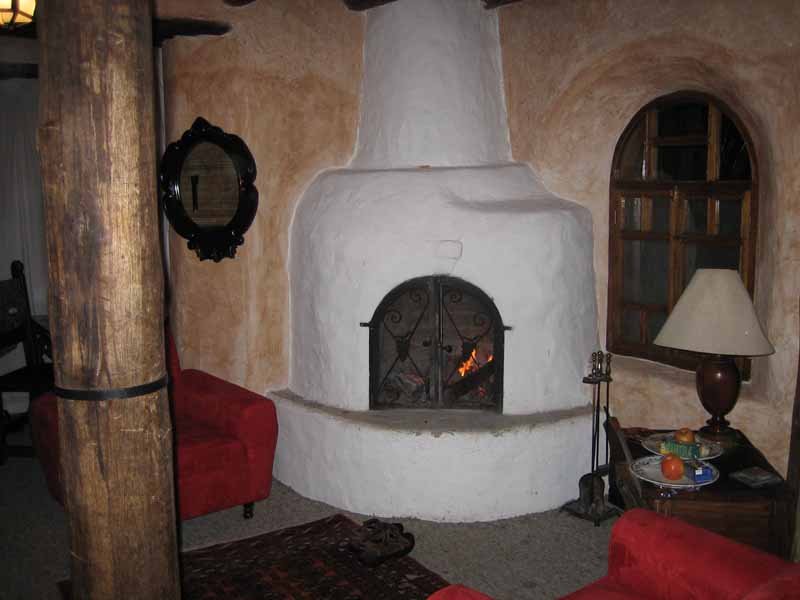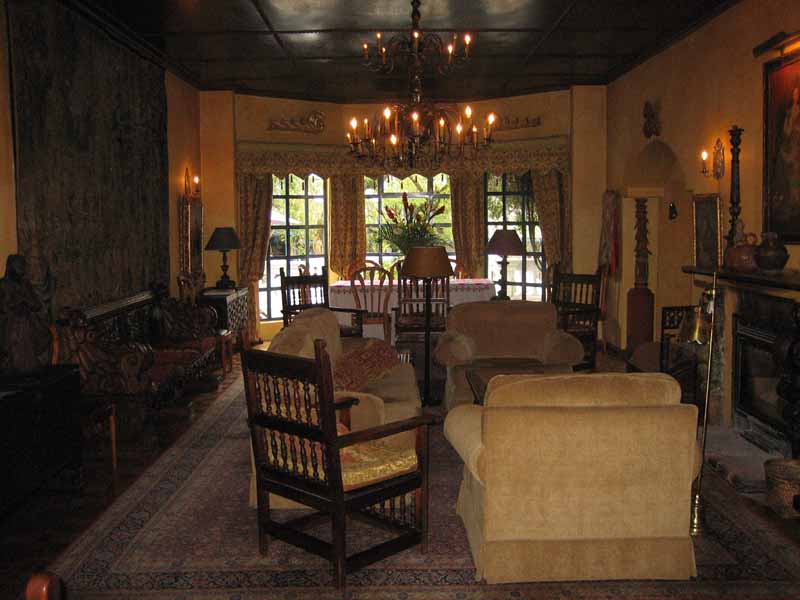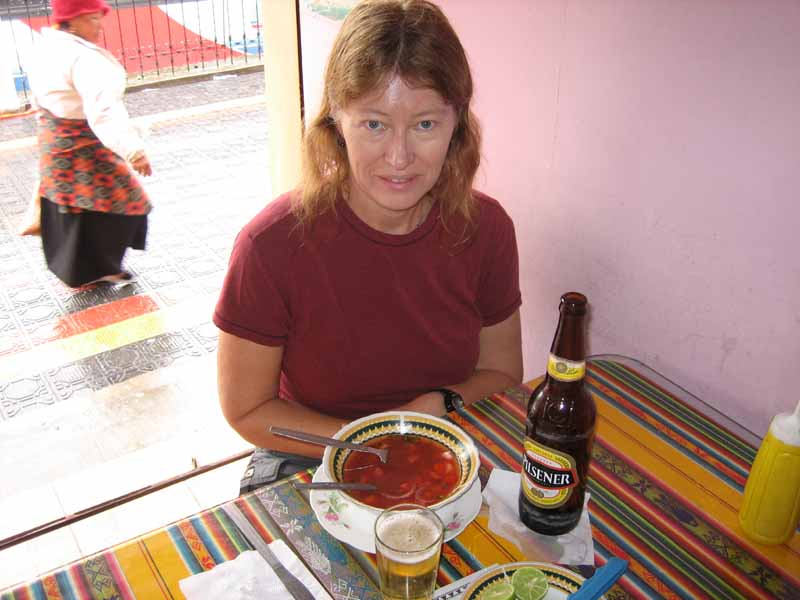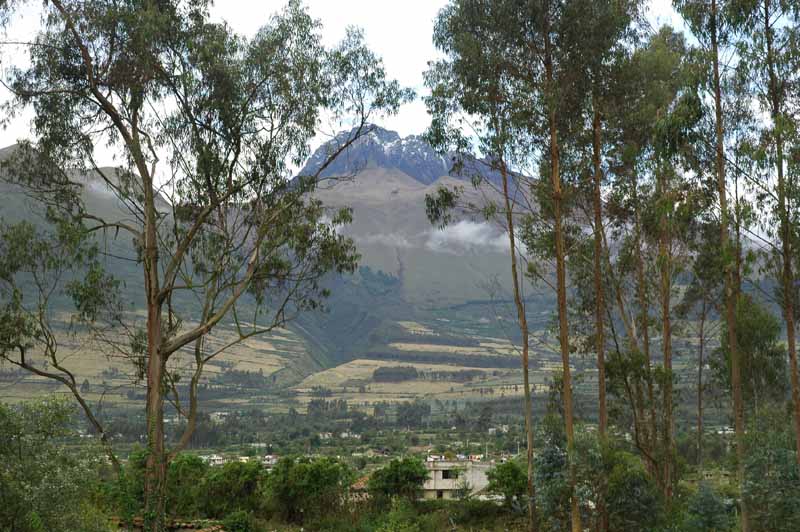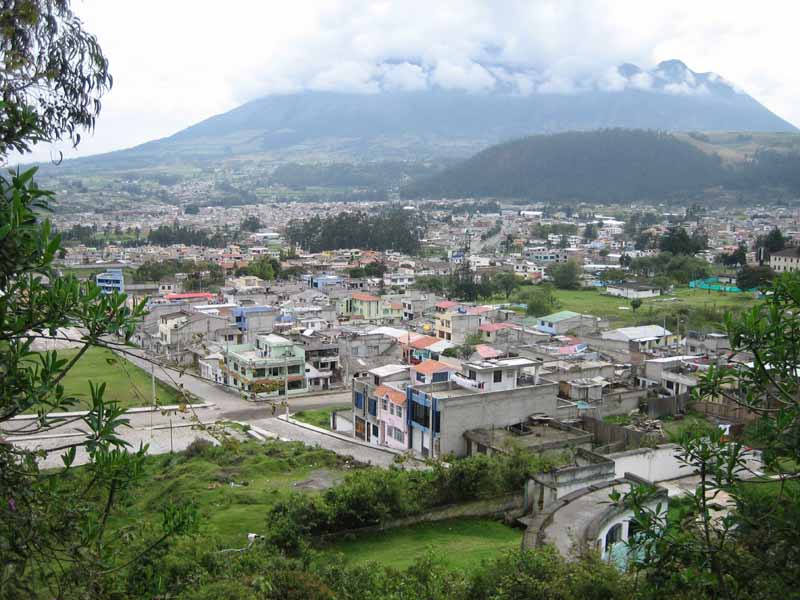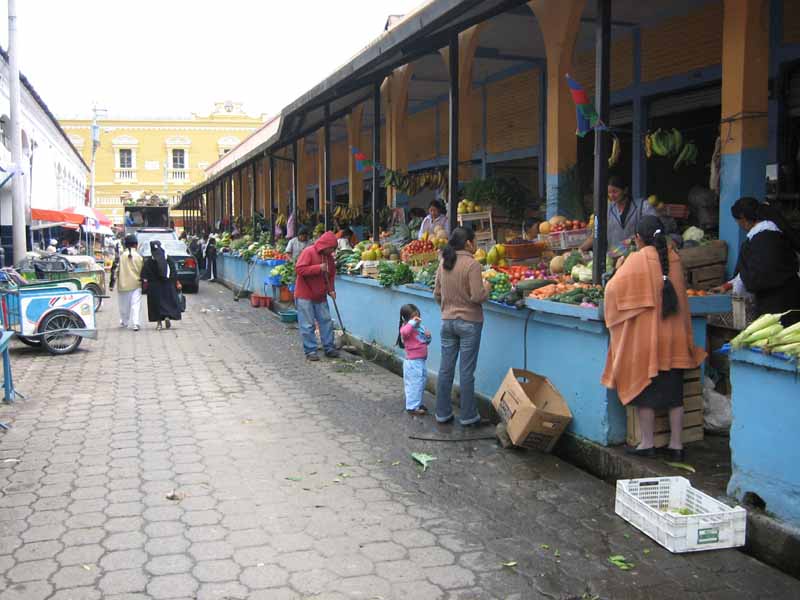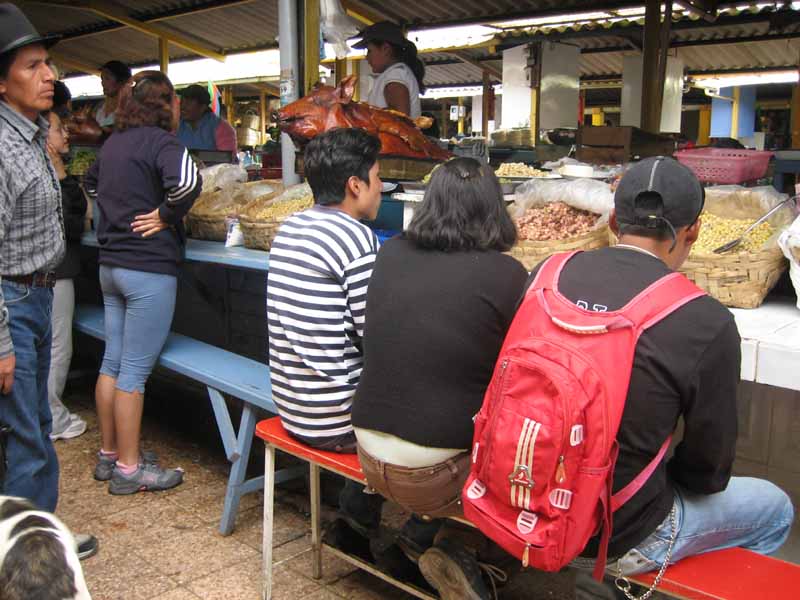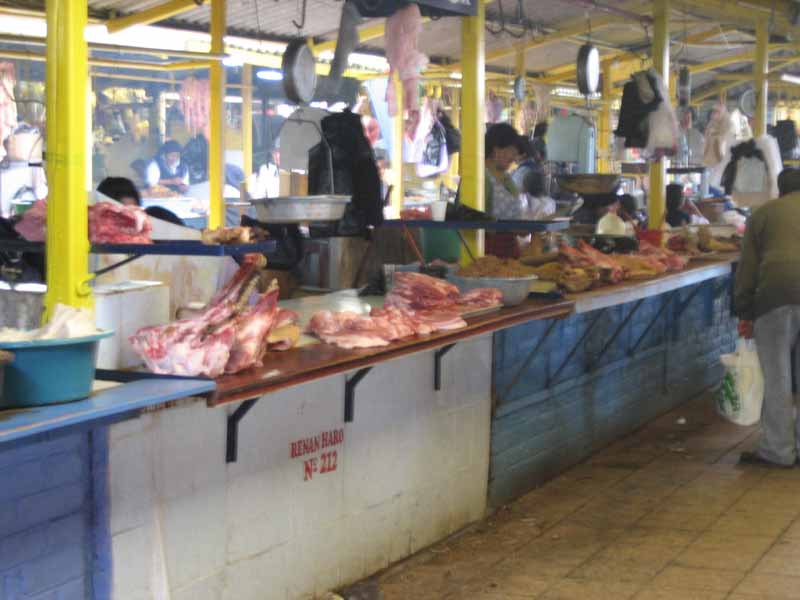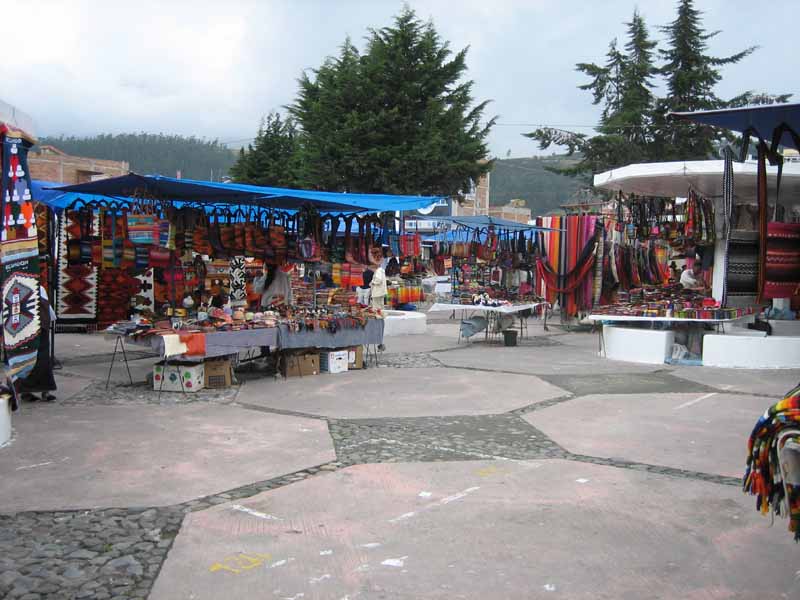 Captions for Pictures:
1 – 3. Hacienda Cusin, a restored 17th century hacienda a short distance from Otavalo
4. Lunch at the San Pablo del Lago Cevicheria Restaurant
5. Mountain view from the hacienda
6. View of Otavalo
7 – 9. Local food markets in Otavalo
10. Otavalo craft market
Hello –
Well we are on the road again, this time for a 10 day trip to Ecuador. We flew to Miami on Sunday and then took a four hour flight to Quito, Ecuador. It is the second highest country capital (after La Paz, Bolivia) in the world at about 9,500 ft. You could definitely feel the altitude as we walked off the plane and made our way through immigration and customs.
Arriving at 10pm local time (Ecuador is in the Eastern time zone), we had a driver meet us to transport us about 50 miles northeast to our first stop on the trip, Otavalo. The drive there took about an hour and 10 minutes on a windy mountain road through the Andes. It was dark and rainy but a spectacular drive nonetheless. The driver spoke no English so we conversed with our high school Spanish about the sights along the way, including crossing the equator, children, etc. Surprisingly we could communicate reasonably well.
We actually are staying in a restored 17th century hacienda about 10 miles out of the city. It is on several acres of land and we have a cottage in the back of the grounds which is very quiet and peaceful. A roaring fire is lit each night in the room which keeps it warm at this altitude. There is a monastery, also part of the hacienda, and we spent a couple of hours on a self guided tour of it.
On Monday we walked a short distance to the towns of San Pablo del Lago and Araque and had lunch at a Cevicheria Restaurant with the locals, the specials being seafood and cerviche. Darren had shrimp cerviche and I had shrimp and rice, both really good and accompanied by the local beer, Pilsener.
Today we were up early to go to Otavalo to visit the famous markets. Each day a craft market (the largest indigenous market in Ecuador) takes place in Plaza de Panchos, accompanied by food and animal markets in other parts of the city. The food market was quite interesting. There was a wide variety of vegetables, avocados, bananas and mangos, but the meat market was very busy, containing sheep, pig, cow and goat. The heads of each animal were displayed next to the actual hanging meat, I guess so as to make it clear what you were buying. We bought a couple of cokes and people watched some of the activity there. Fast food counters were also catering to the shoppers. We watched as people ordered a dish that contained hominy, topped with fried potato, cooked bits of pork taken right from next to the pig head and onion and tomato salsa. Some people had it piled into a baggie to go. We passed on that and had some delicious veggie pizza instead at a restaurant down the street.
Otavalo has been a trading crossroad since pre-Inca times and the craft market lived up to its reputation. There were plenty of beautiful blankets, wall coverings, ponchos, sweaters, purses, jewelry and wood and jade carvings. We bought a few things and enjoyed the shopping and bartering. Ecuador is a dollarized country, meaning that the US dollar is their official currency, having switched to it in 2000 as a response to 60% inflation at the time. So we didn't have to do any conversion math here as we purchased our items.
Ecuador has 10 mountain peaks over 5,000 meters high (about 16,650 feet), with many of these being volcanoes. We have already seen two volcanoes in the distance: Cotacachi, at about 16,450 feet, and Imbahura, at 15,350 feet. during our short stay here. Tomorrow we will venture south, stopping at the equator and then staying at another restored hacienda adjacent to the Cotopaxi volcano (19,500 feet), which is Ecuador's second highest peak and a national park.
Take Care,
Sandy