Email: Greetings from Entebbe, Uganda
Date: Friday, 27 June 2008 12:40 PDT
Subject: Greetings from Entebbe, Uganda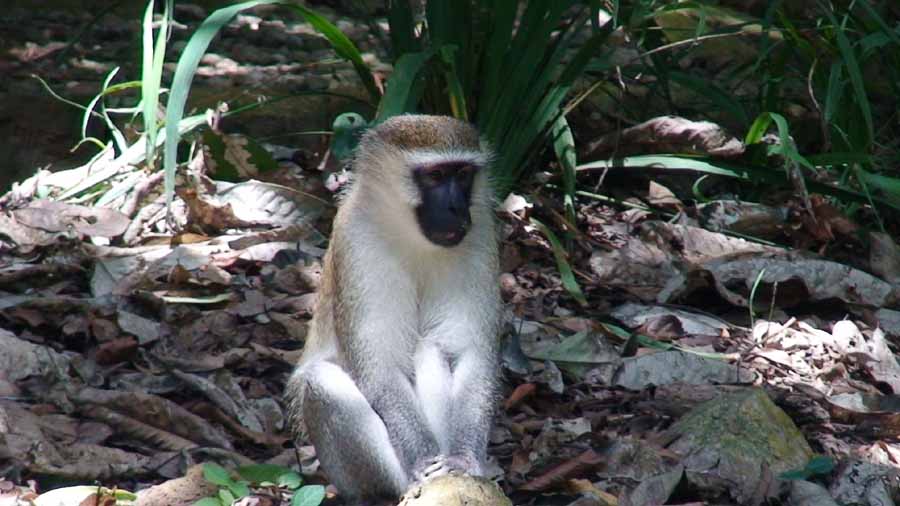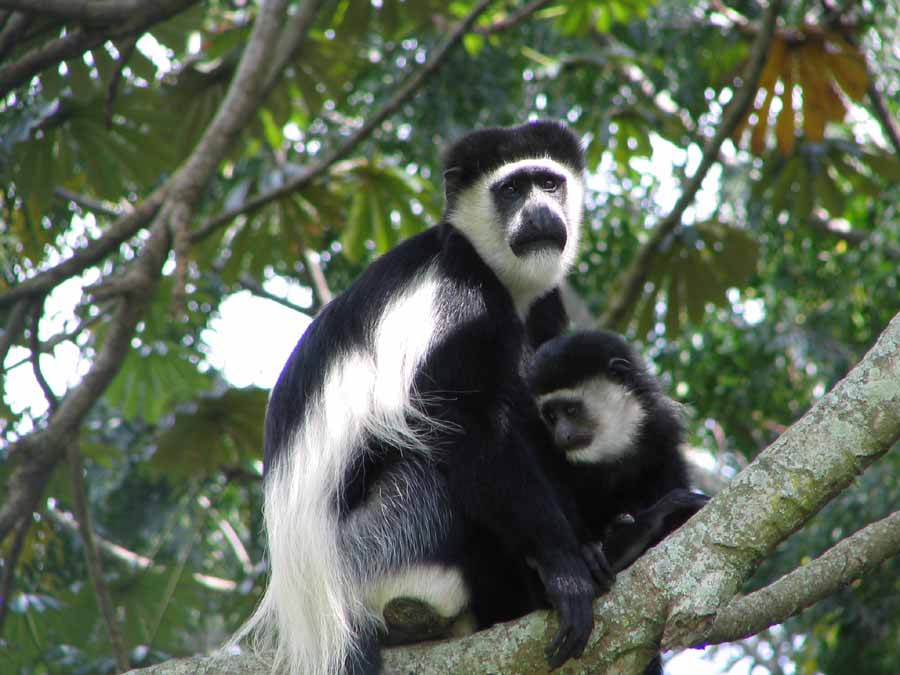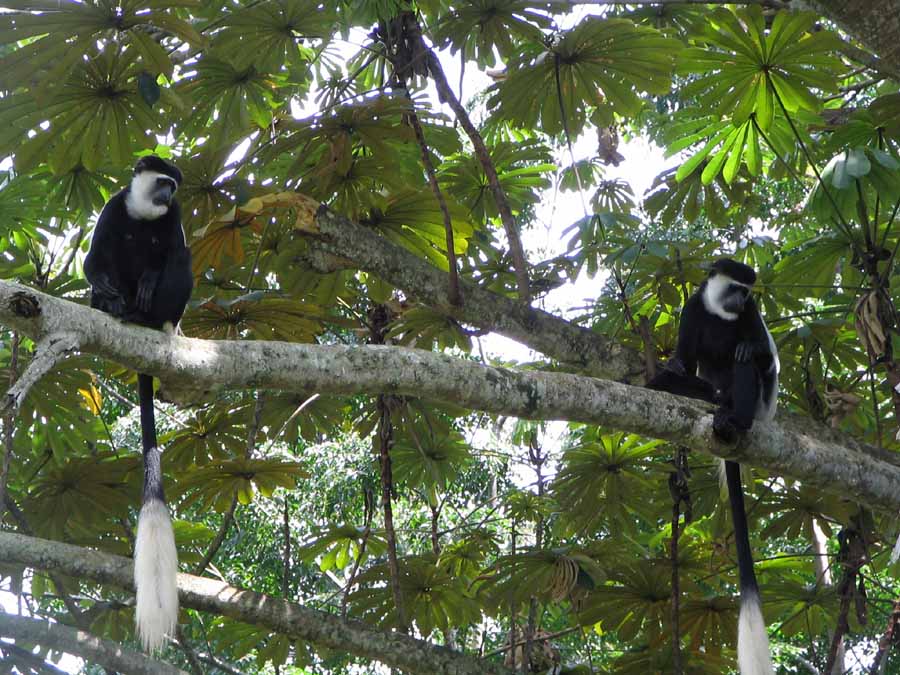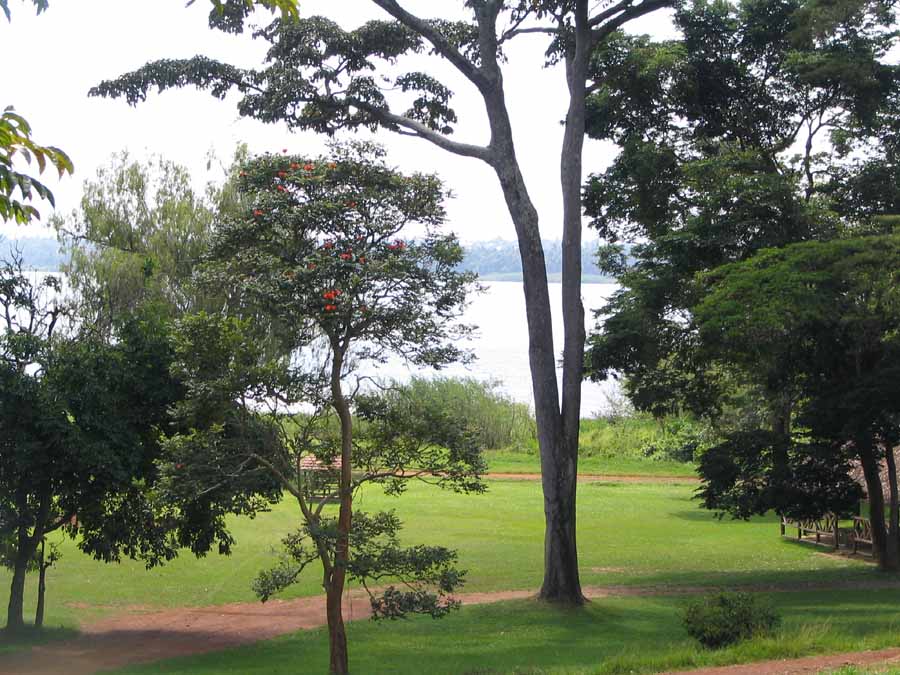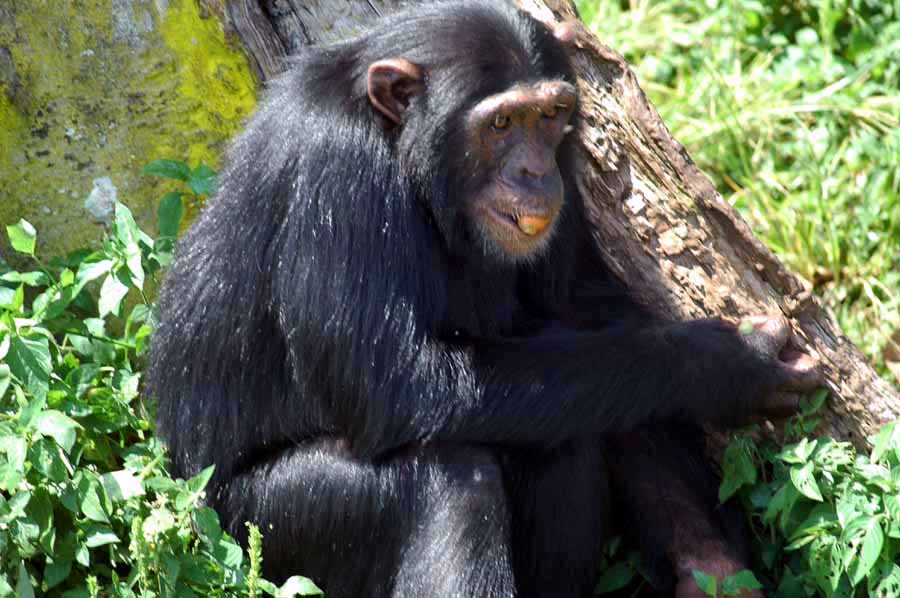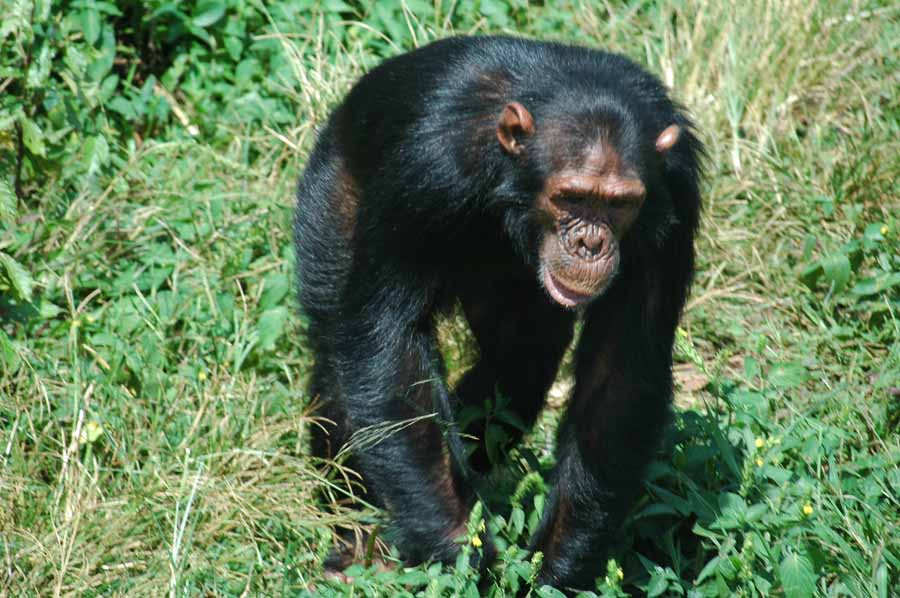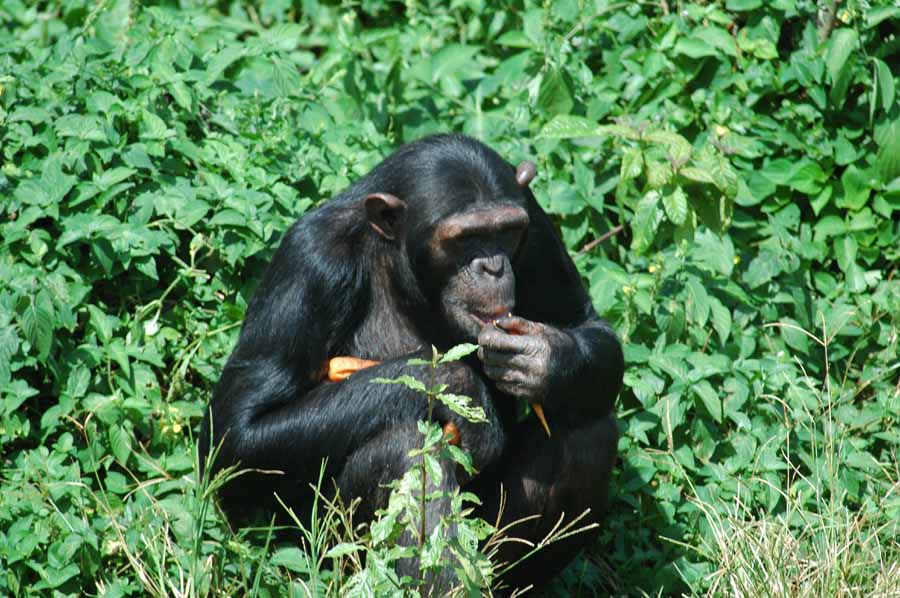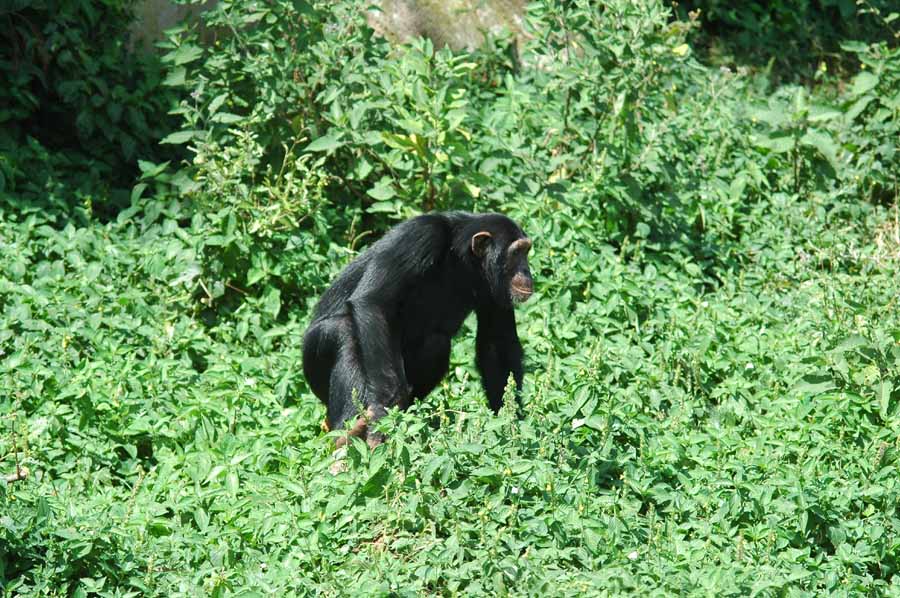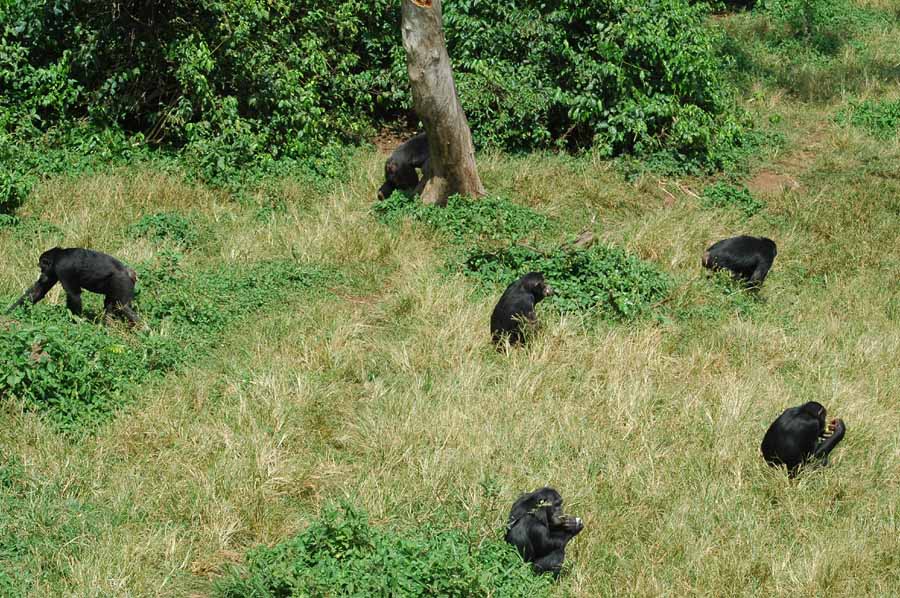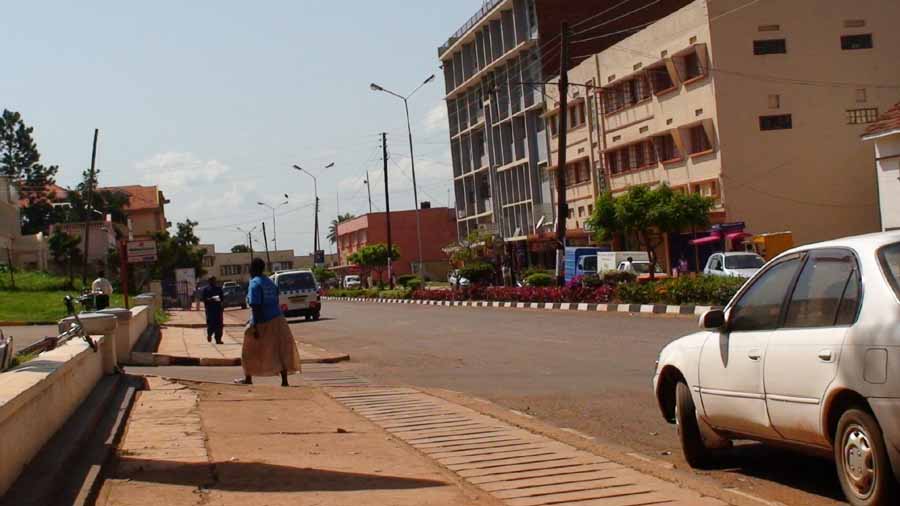 Captions for Pictures:
1. Downtown Entebbe, Uganda
2-6. Viewing at the chimp sanctuary
7. Botanical garden in Entebbe
8-9. Colobus Monkeys in the botanical garden
10. Berbet Monkey in the botanical garden
We have been in Entebbe, Uganda for the past two days to acclimate to Africa and explore the area around Lake Victoria prior to beginning our National Park / Gorilla safari on Saturday. On Thursday we visited a chimp sanctuary located on an island in Lake Victoria. It was a 45 minute speed boat ride on choppy waters to cover about 15 miles going literally across the equator as Entebbe is only six miles north if it.
Once there we learned that there are currently 44 chimps on the island. Orphan chimps are adopted from Uganda, Tanzania and the Democratic Republic of Congo (DRC) and they are typically displaced due to deforestation, poaching, and their value as food. 95% of the island belongs to the chimps but they have to feed them twice a day in a certain area to supplement their diet. We observed one of the feeding times and about 30 of the chimps were there. It was really neat to see them interact as they ate with some of them in groups and others off on their own clutching their carrots and fruit.
Today we walked to a botanical garden, consisting of 100 acres adjacent to Lake Victoria, to do some bird and monkey watching. We saw storks, hornbills, hamercops, eagles and kingfishers and two types of monkeys, colobus and berbet. The colobus monkeys were quite numerous and ran up and down the trees and bushes. We had a great guide who was quite knowledgeable about the different types of plants and animals and even took us for a short trip through a nearby village.
After that visit we went downtown to change some more money to Ugandan Shillings (about 1500 to a dollar) and then had a bite to eat at the local pub, called the Four Turkeys. The daily special was goat and chips (just one of five goat entrees on the menu) so we decided to give it a try. Since it has now been about six hours since we ate, suffice to say we survived, although the meat was very tough and had a lot of bones, so not much to eat. The local beer is called Nile Special, brewed with equatorial hops, since we are so close to both the equator and the source of the Nile. We have tried a couple of the other beers (Club, Tusker, Bell) but like Nile Special the best.
Internet here on out in Uganda may be quite spotty so will send more whenever we are able.
Hope all is well with everyone –
Sandy