Date: Saturday, 13 June 2009 10:33 PDT
Subject: Greetings from Aviemore, Scotland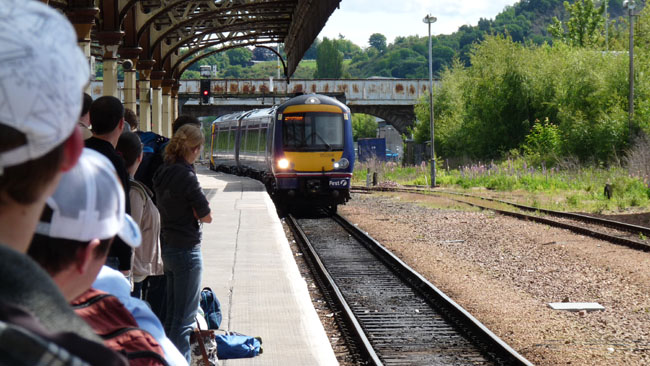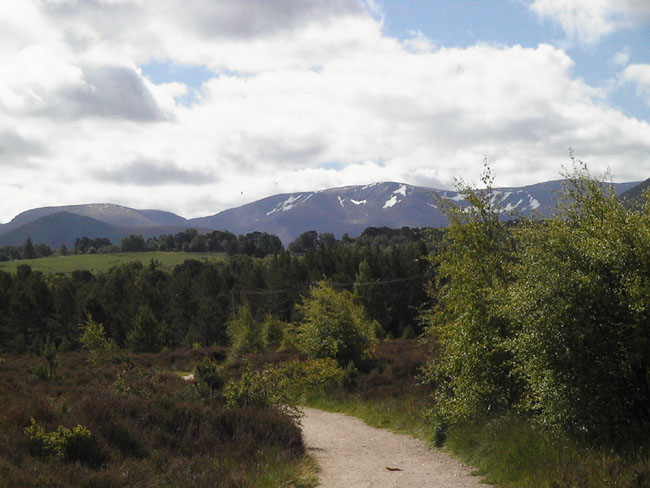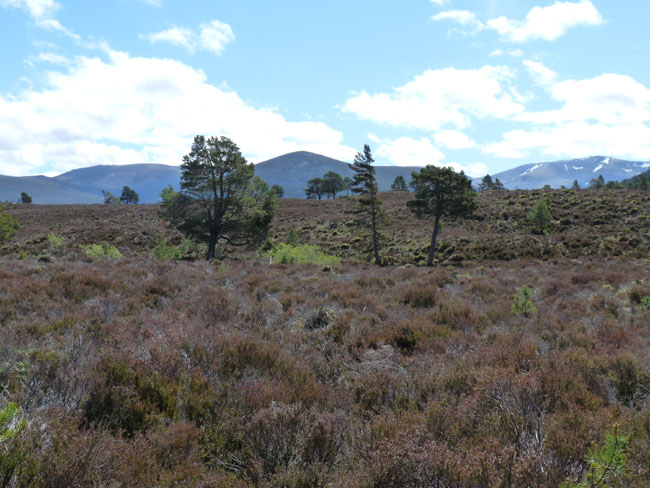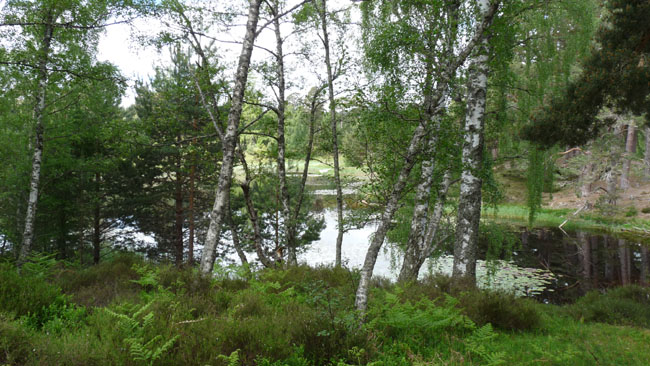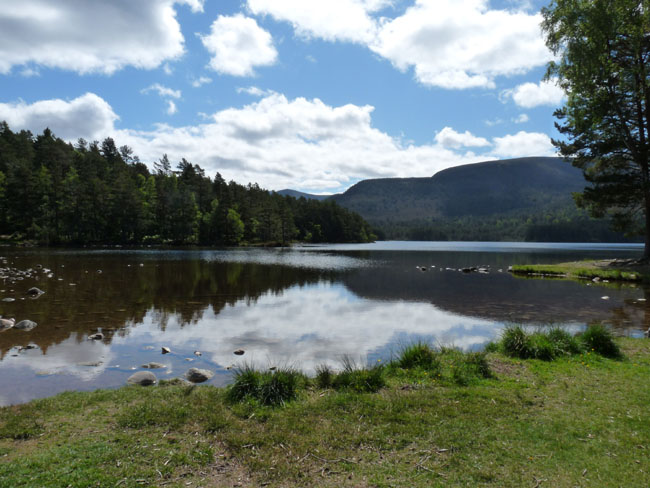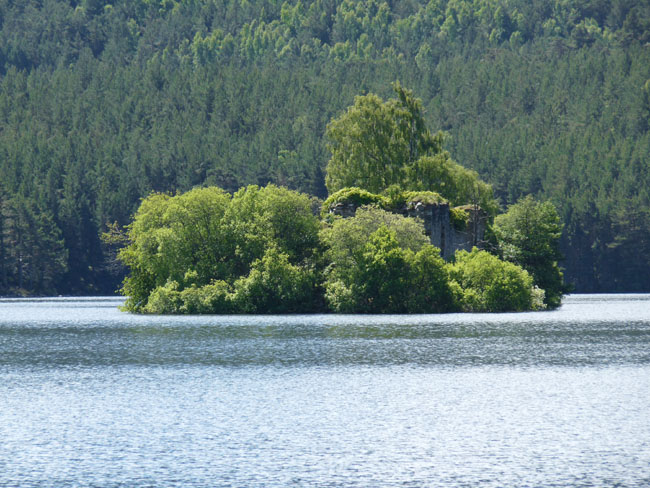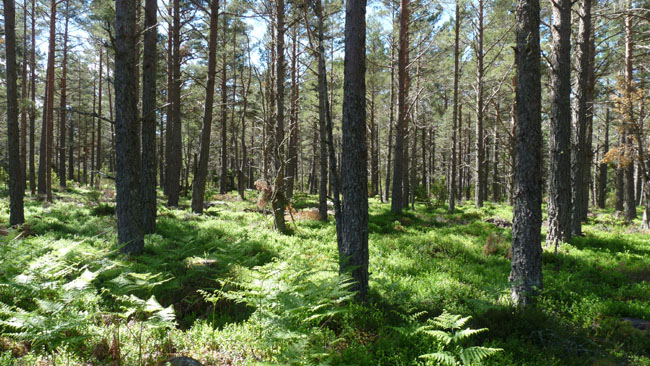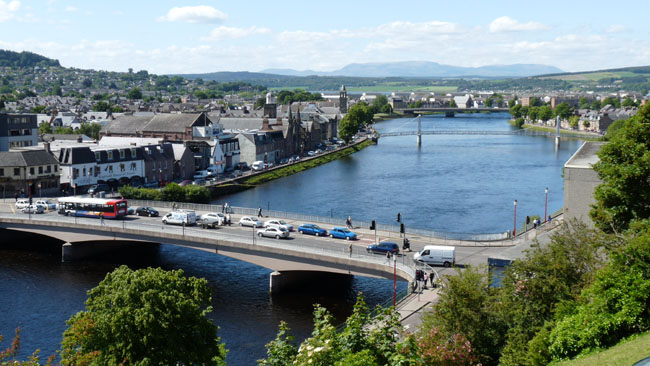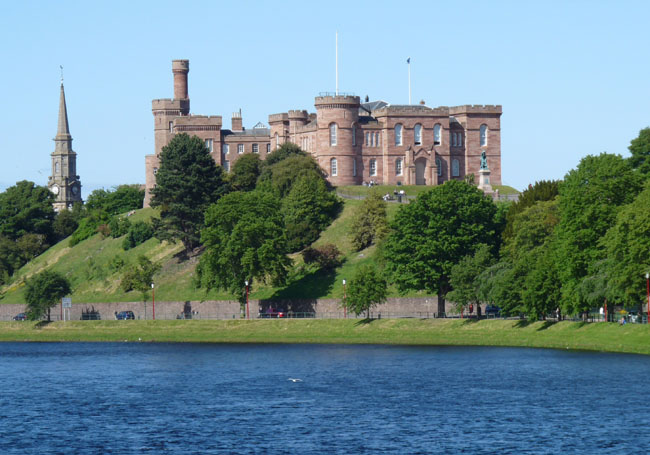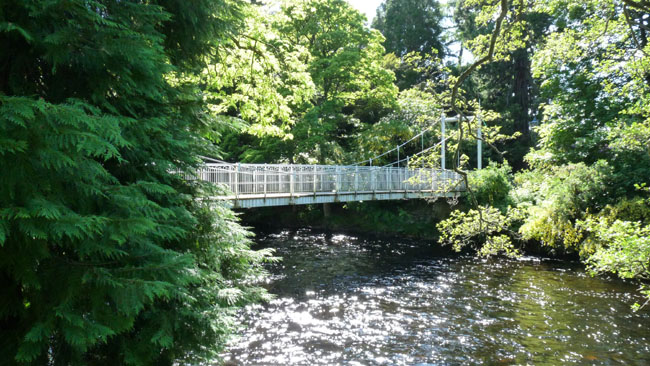 Pictures
1. Our next train approaching as we journeyed to Scotland
2. Views of the mountains during our Cairngorms National Park hike
3. Highland bogs during the hike
4. The lily loch on the hike
5. Loch an Eilein
6. The castle on an island on Loch an Eilein
7. Trees and ferns on the hike
8. Inverness city view from the castle
9. The Inverness Castle from the Ness River
10. Footbridge between the Ness Islands
12 June 2009
Lauren and I are now in Scotland for 10 days, taking a mother / daughter trip to enjoy the country's scenery and history the old fashioned way – by train. It is the first time in Scotland proper for Lauren and me (I have only been to Edinburgh on a weekend trip). Of course getting there is always half the fun, and after arriving in Manchester, England via a plane change in Chicago, we were ready for the journey north by train.
Prior to leaving I had purchased BritRail passes for the two of us and had done quite a bit of Internet research on train schedules between England and Scotland and within Scotland itself. Manchester provided a good gateway to Scotland because it positioned us in the northern part of England and it also has a train station right at the airport. Upon landing there on time at 7:20am Thursday morning, we quickly cleared customs and then walked about 10 minutes to the train station.
To reach our first destination in Scotland we needed to take four trains, which would be an adventure in itself. We had planned on catching a 9:30am train, but had plenty of time to board a 9:00am train instead. The train was crowded but there were several open unreserved seats. We stopped at several stations in the Manchester vicinity and then moved through some more rural countryside before arriving in Preston an hour later.
We had a 40 minute layover there, and as it was a sunny but cool morning, we sat inside and had a quick snack while waiting for the next train, which would take us all the way to Glasgow. The advantage of boarding the earlier train soon evaporated, as this next train was running late. After a track change and a further delay, the train arrived about 15 minutes behind schedule. It was not as crowded as the previous one and we settled in for the 2 ½ hour trip. The countryside grew hillier as we headed north and made a few stops in the famous Lake District area.
We passed over the Scottish border at 12:05pm and were in Glasgow at 1:00pm. From here we needed to walk between stations to continue north. After a 10 minute stroll through the city we arrived at the Queen Street station with just enough time to buy a couple of sandwiches and drinks before our next train. This one took us about one hour to Perth, and there we waited about 20 minutes to board the fourth and final train. The trains run less often in Scotland so they were crowded but we were able to find seats.
We finally reached the end of our train odyssey at 4:25pm when we arrived in Aviemore, which is located in the central highlands of Scotland and adjacent to Cairngorms National Park. It consists of a sub arctic climate with five of the six tallest mountains in the UK. We checked into a hotel about two miles from town, full of British young families and older couples on holiday. We enjoyed a nice dinner and both slept well after such a long day.
The next morning we walked about a half mile from the hotel to the visitors center to buy a map of the walks in the area. We ended up combing portions of three of the routes: one through the woods, one to a loch (lake) and one with mountain views, about 4 ½ miles in all. The culmination of the walk was reaching Loch an Eilien, while passing another beautiful lily covered lake on the way. Once at Loch an Eilien, we walked part way around the lake to admire a small castle located on an island. We were fortunate to have a wonderful, sunny day to enjoy all the sights on the hike.
In the late afternoon we decided to take the train about 35 minutes to Inverness. The city, known as the capital of the Scottish highlands, has a population of about 50,000 and is bisected by the River Ness which flows from the famous Loch Ness a short distance away. When we reached Inverness we spent some time walking around a street market and then climbed to the castle overlooking the city. After a break for refreshment at the Castle Tavern pub (in which Lauren sipped some of a half pint of beer), we walked down the river to the Ness Islands, which are connected by a series of footbridges and were nice to walk around in the late afternoon. We had dinner in a pub before taking the train back to Aviemore.
Tomorrow we plan to make our way to our next stop, Stirling, the long way, via three trains, to experience more Scottish scenery, including some coastline.
Take Care,
Sandy