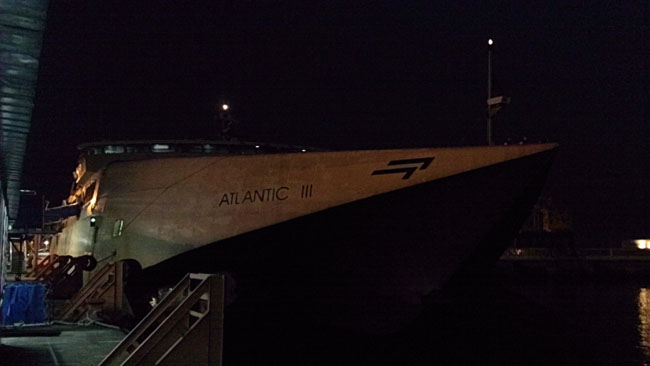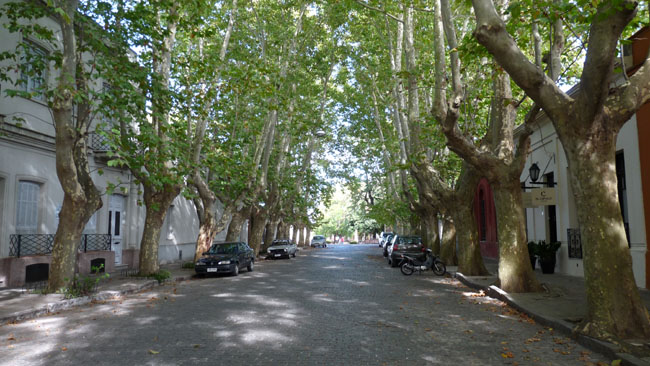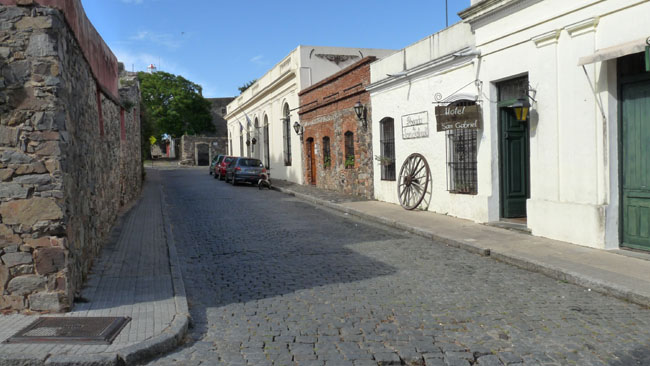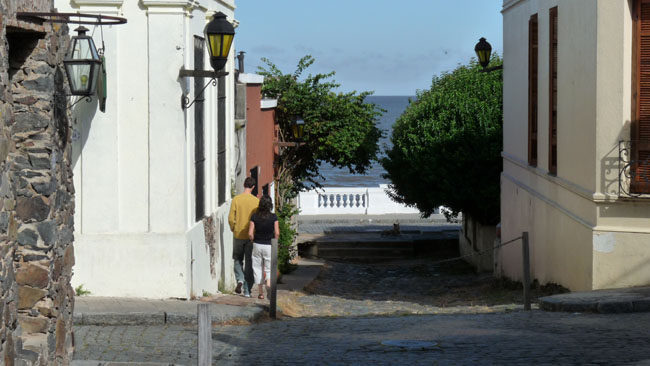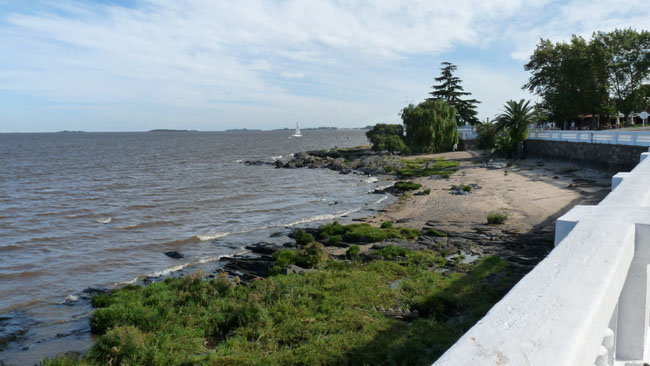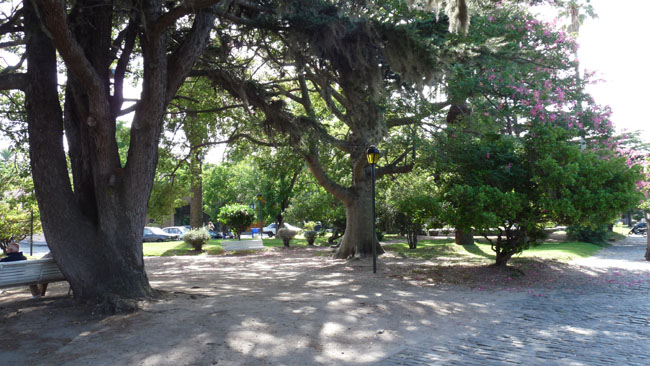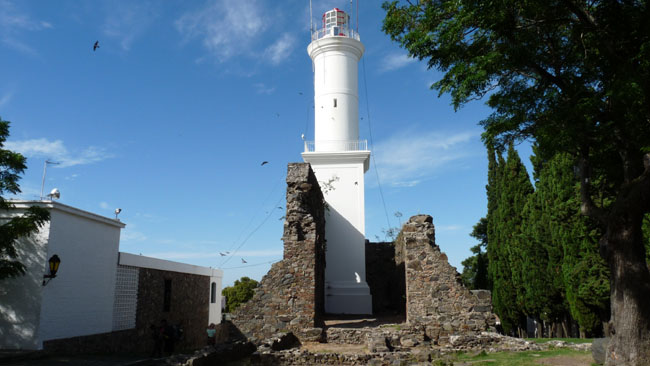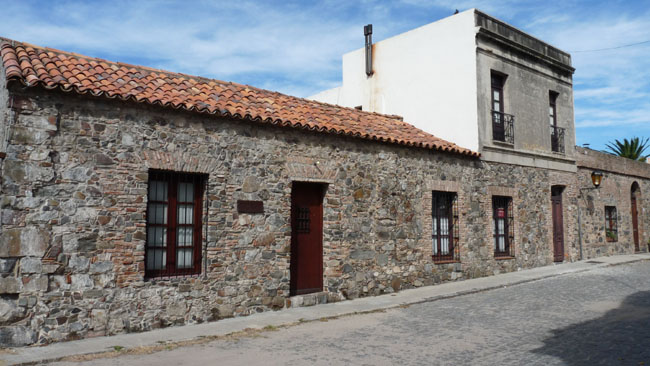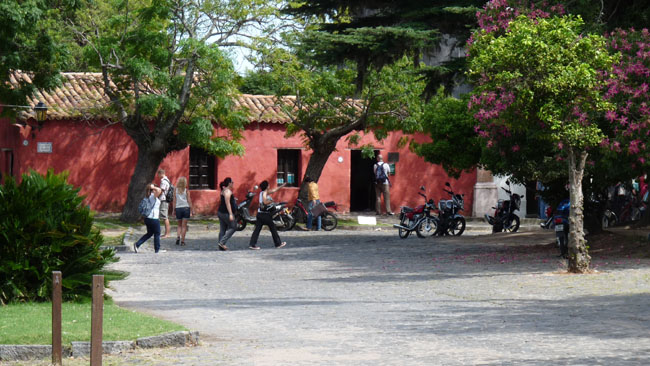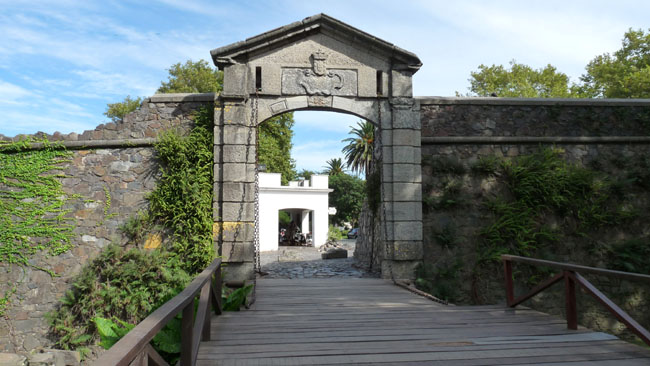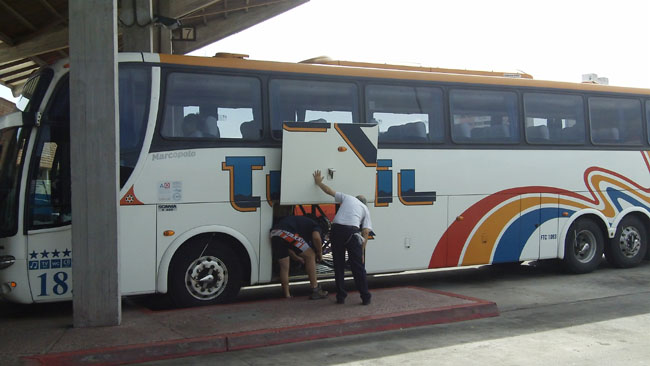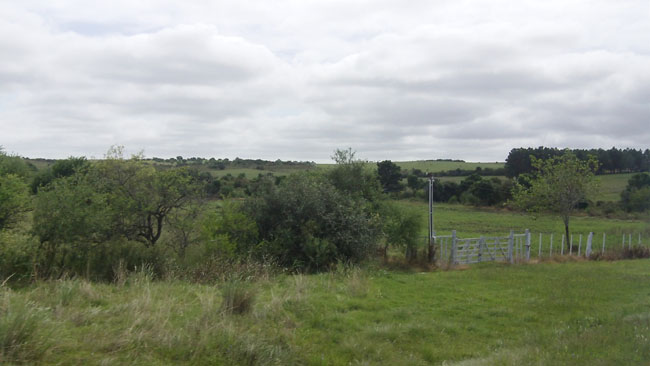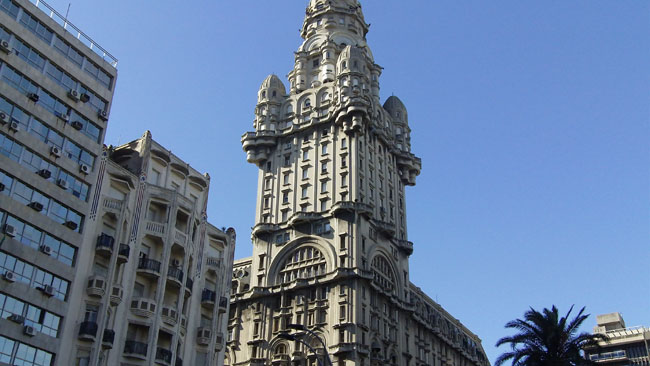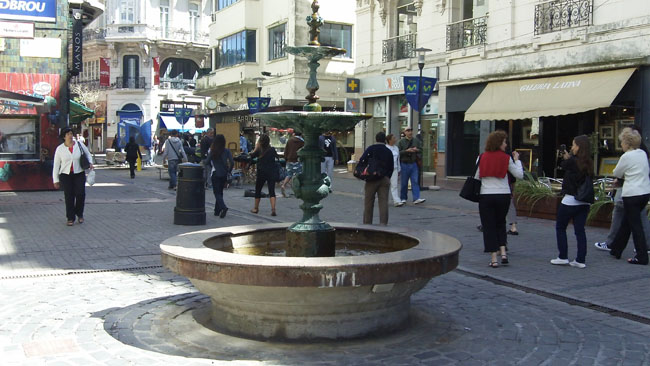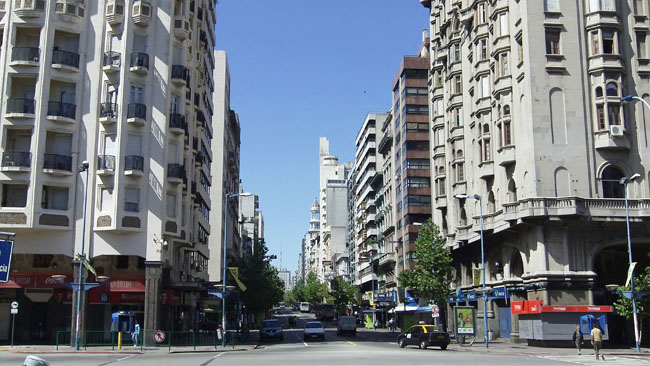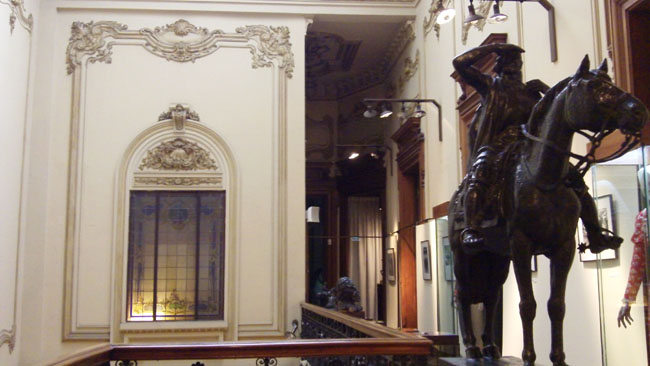 12 – 15 March 2010

Back to Buenos Aires and Ferry to Colonia
On Friday we left the hotel at Iguazu Falls and went to the Puerto Igauzu airport for our 90 minute flight back to Buenos Aires. Once we arrived in Buenos Aires we went to the ferry terminal to leave our luggage and then had several hours to have lunch, stroll around the city one last time and visit Cafe Tortoni for a late afternoon snack. We went back to the ferry terminal, checked in and cleared customs on the Uruguay side before boarding the boat for 6:30pm departure.
Unfortunately there was no outdoor access on the boat and the windows were very fogged up, so we spent the one hour trip walking around the boat and relaxing. We gained an hour when we arrived in
Colonia del Sacramento, which faces Buenos Aires across the Río de la Plata, so it was 8:30pm when we got there. A 15 minute walk took us to our hotel and then we found a small restaurant in the downtown area to enjoy a late dinner.

Colonia and Montevideo Highlights
We spent Saturday exploring the old quarter of Colonia, which is a World Heritage Site. First we climbed a lighthouse and then we visited several small cultural and historical museums along the cobblestone streets. We found a quaint cafe to eat a late lunch and were able to chat with the waiter / chef about Uruguayan life. After relaxing back at the hotel, we enjoyed a wonderful dinner back in the old quarter at a restaurant we had seen earlier in the day.
On Sunday we took a three hour public bus to Montevideo. After checking into our hotel we spent Sunday afternoon walking around the Ciudad Vieja (old town) and had a nice outdoor lunch. A visit to the Mercado del Puerto allowed us to see many food and craft shops. Monday morning provided a shot time to also see the Plaza Independencia, Solis Theatre, Mint and Gaucho Museums before we made our way to the airport in the afternoon for flights to Buenos Aires, overnight to Dallas and then on to Los Angeles and home.
Current Time in Uruguay: