Peru: Lima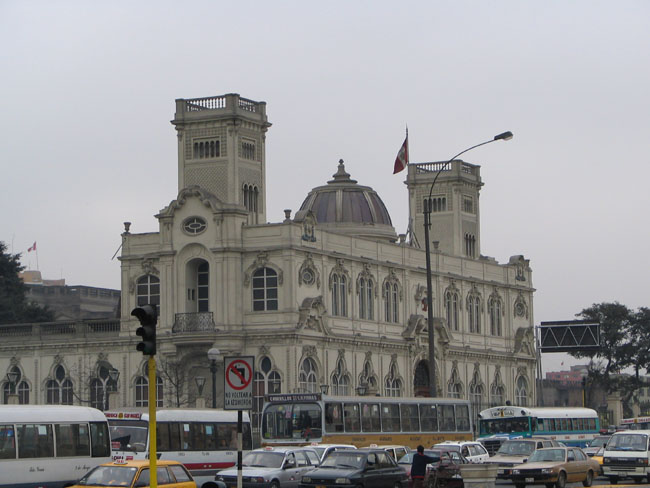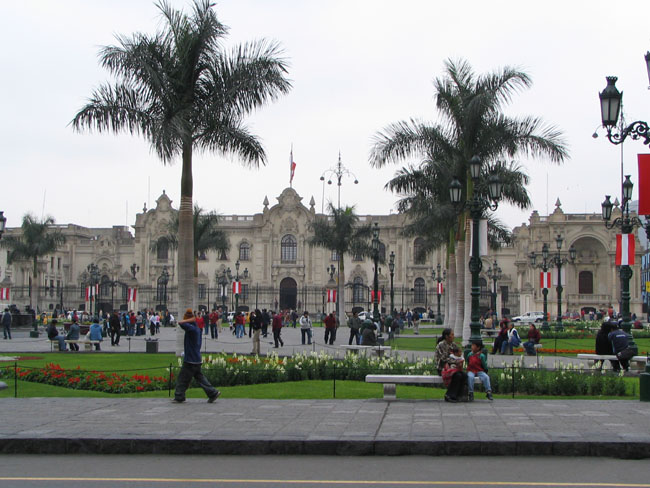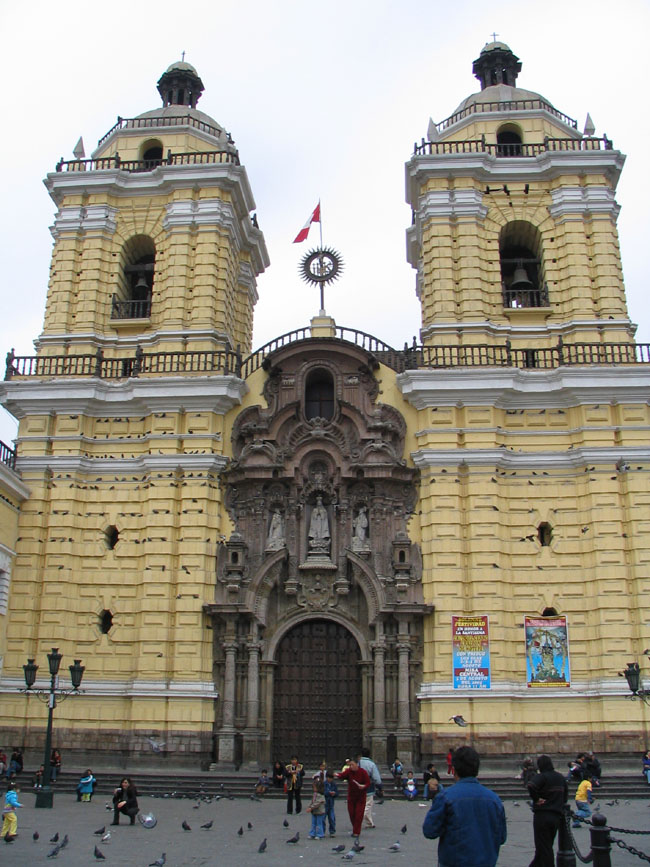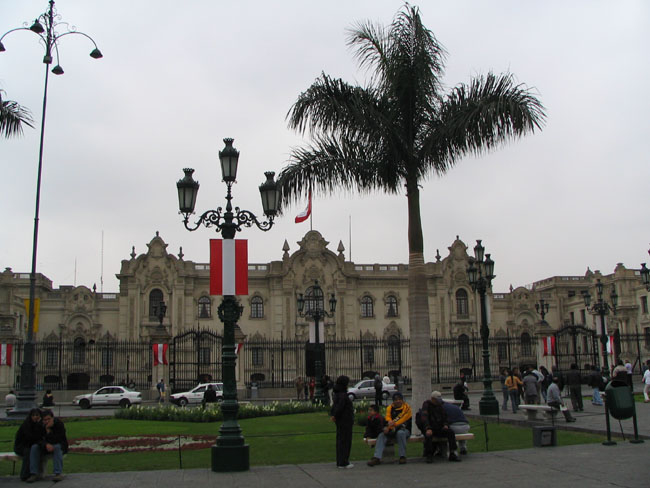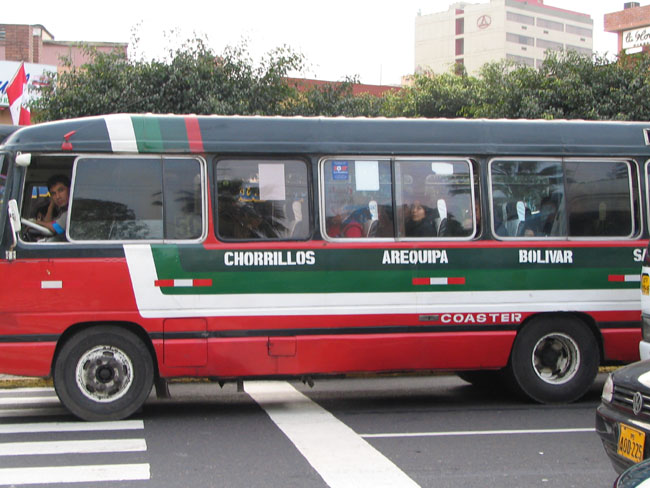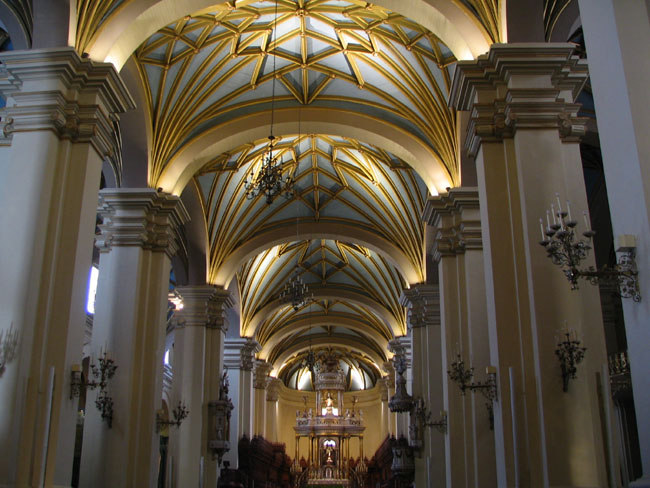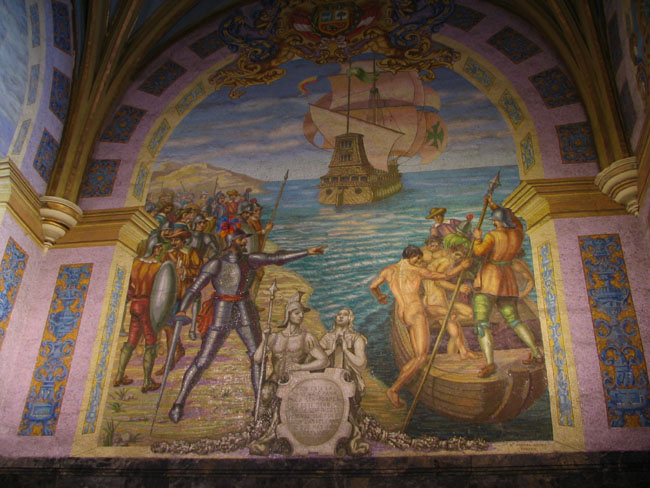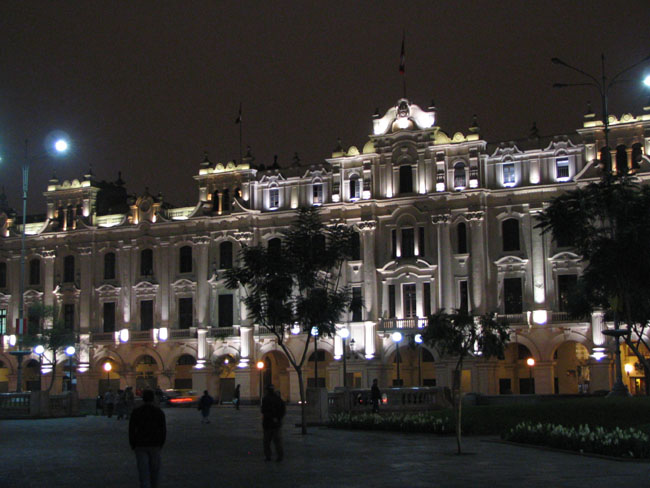 29 – 30 July and 18 August 2005
Founded in 1535 by Francisco Pizarro, Lima became known as the City of Kings, due to its inception on the Catholic day of Epiphany. The city soon was South America's wealthiest and most important symbol, even serving as a seat for the Spanish Inquisition. During the 20th century, Lima grew from about 170,000 people in 1920 to almost nine million today, representing about a third of Peru's total population.
We stayed in a small hotel located in the south end of central Lima, where many of the historic building and plazas lie. To the south of central Lima is Miraflores, a modern district located on the ocean. We divided our time between sightseeing in central Lima and spending time in Miraflores and in the city's China Town (Barrio Chino), home to about 200,000 people.
Our activities during the 2 ½ days we spent in Lima at the beginning and the end of our time in Peru included a walk up the Avenida Arequipa, one of the main thoroughfares through the central city, and a visit to the Parque de la Cultura to wander around the markets and the music of a Saturday night. We saw the two major plazas of central Lima: the Plaza de Armas and Plaza San Martin. Around the former plaza is La Catedral, which contains the remains of Pizarro himself, and the Palacio de Gobierno, the home of Peru's president.
Also on the itinerary was a trip to San Francisco, a monastery and church a few blocks from the Plaza de Armas. The tour given here includes a visit to the underground catacombs containing the remains of between 30,000 and 70,000 people. We got a bird's eye view of the city by taking a short bus ride to the top of Cerro San Cristobal, a 400 meter (about 1300 feet) high hill overlooking the city. Lima is covered in fog from April to December, but we still had a nice view of the enormous city stretched below.
Another highlight of our visit was a trip to the Museo de la Nacion, which contains Peru's best exhibits of all its ancient civilizations. We topped all of this off with dinner two nights in Miraflores, sampling ceviche, a cold fresh seafood sampler marinated in lemon juice and chili peppers and papa de huancaina, a cold appetizer of boiled potatoes topped with a cheese sauce.
Current Time in Peru: