Peru: Lake Titicaca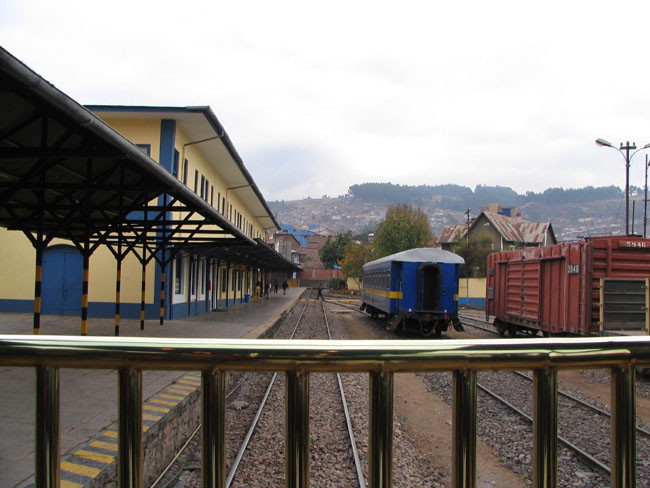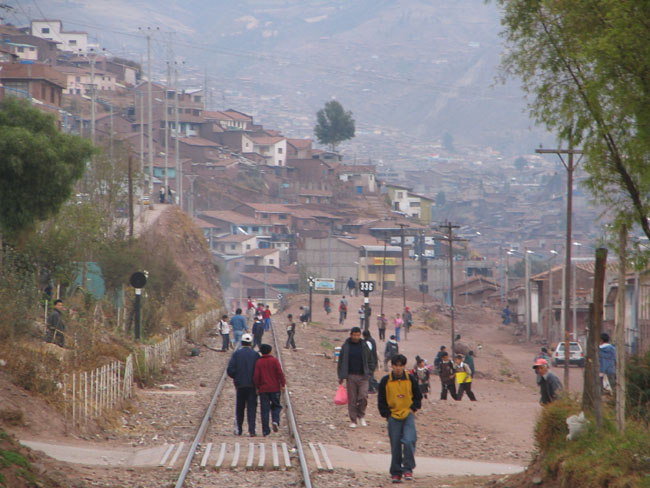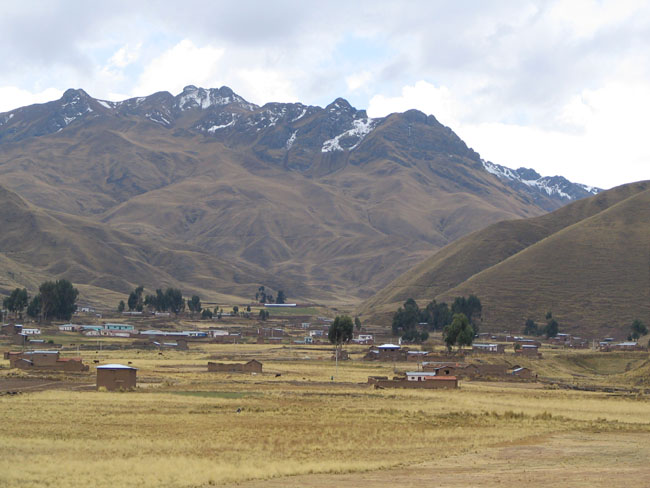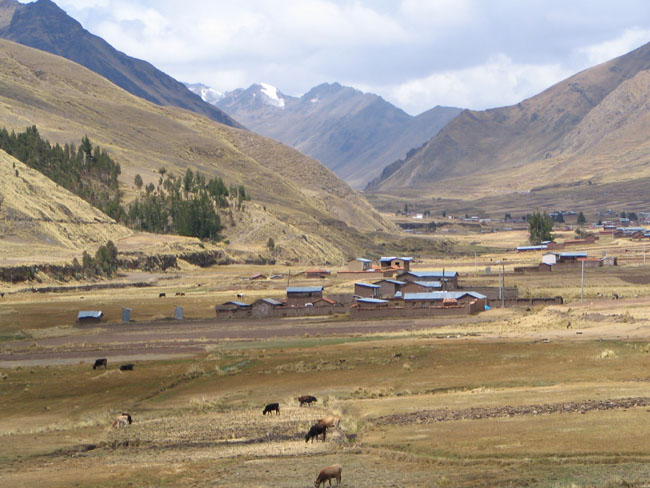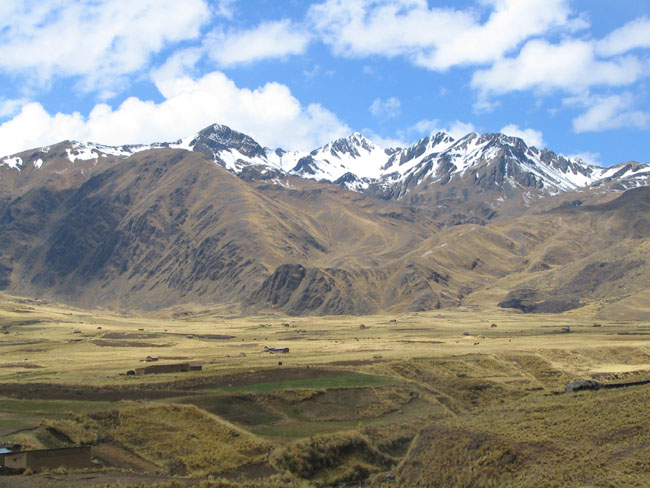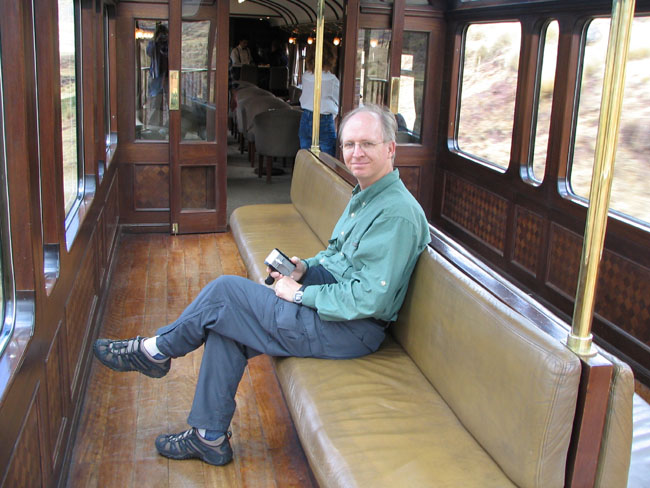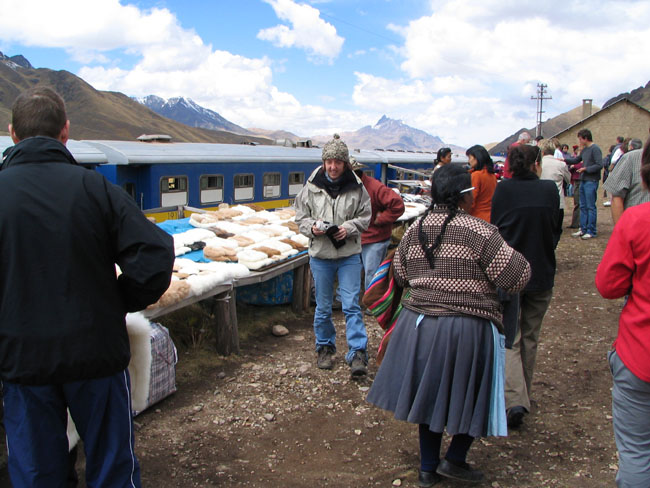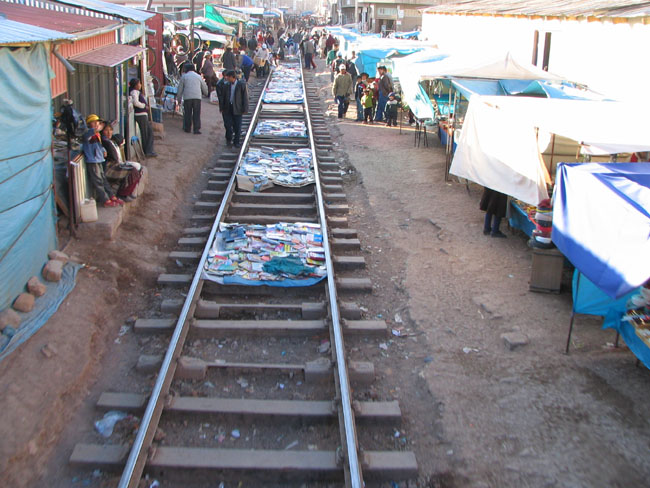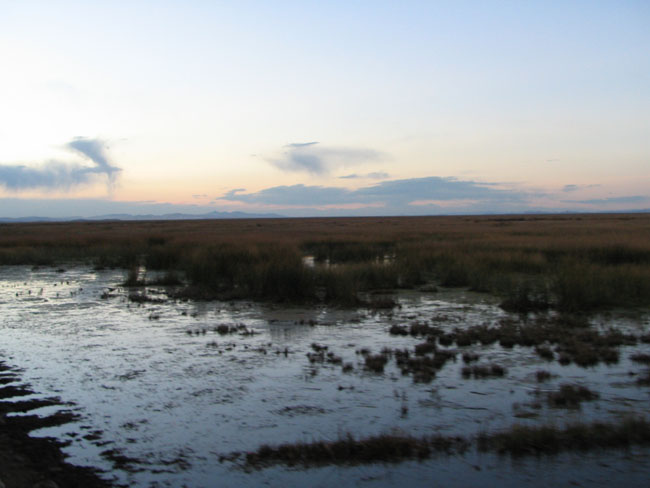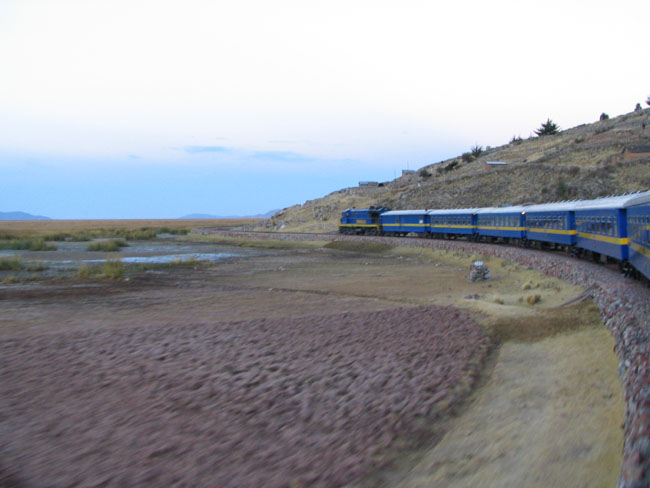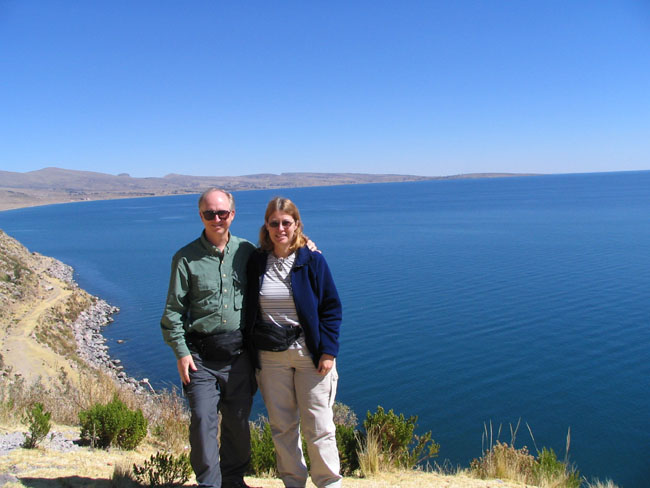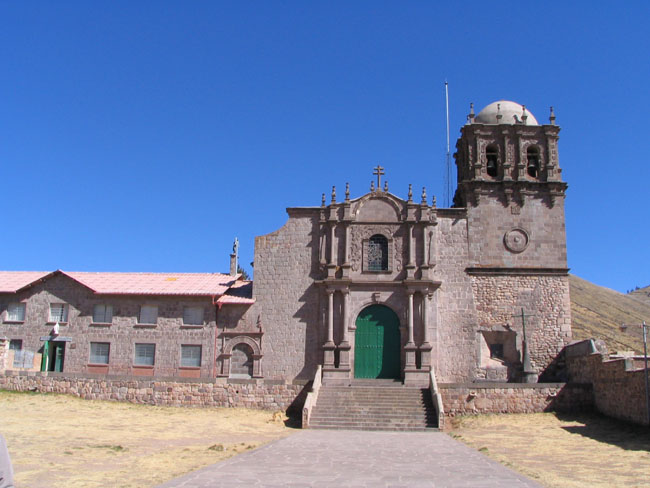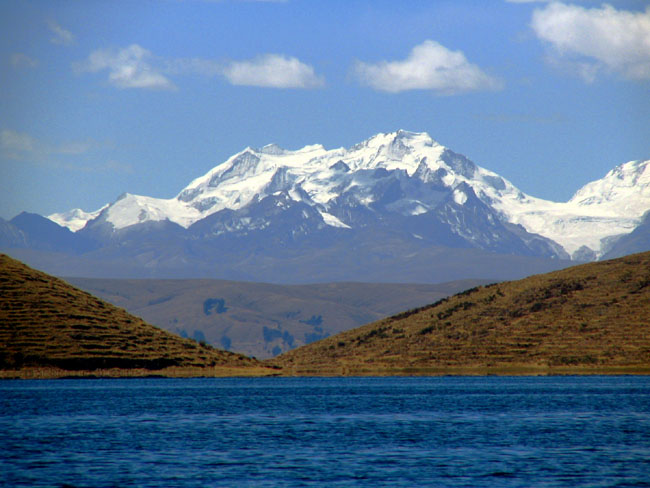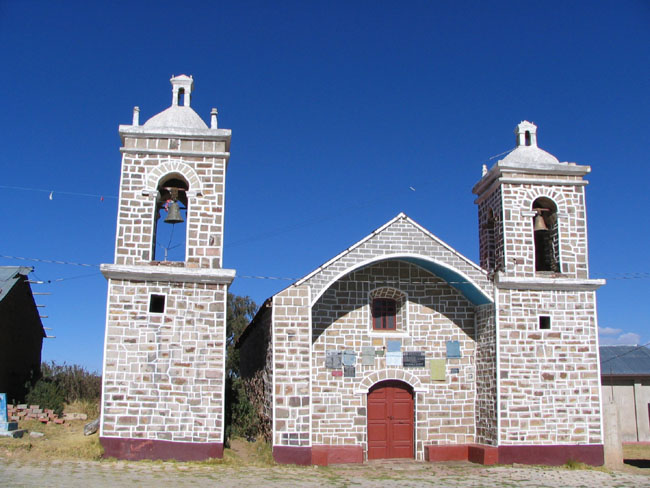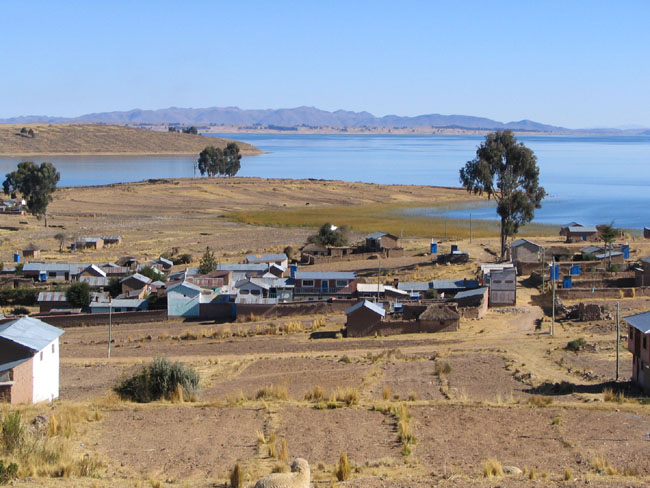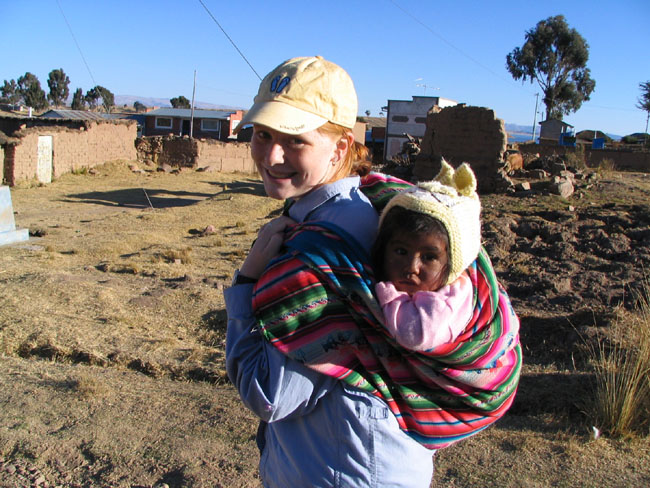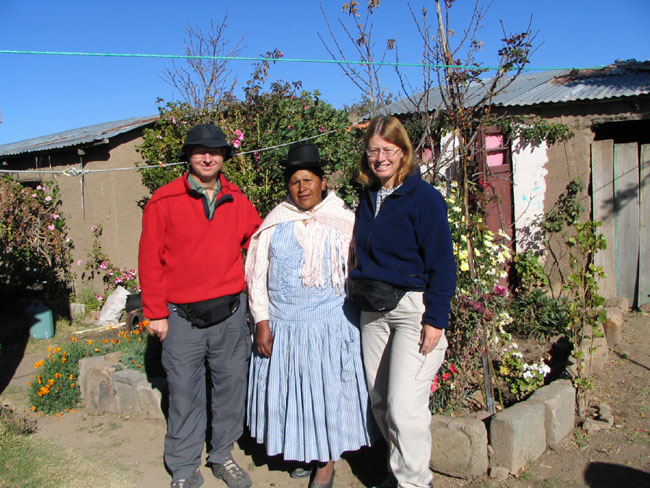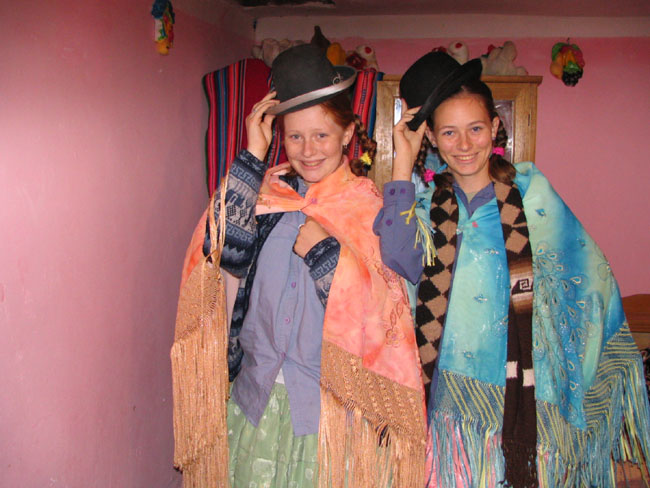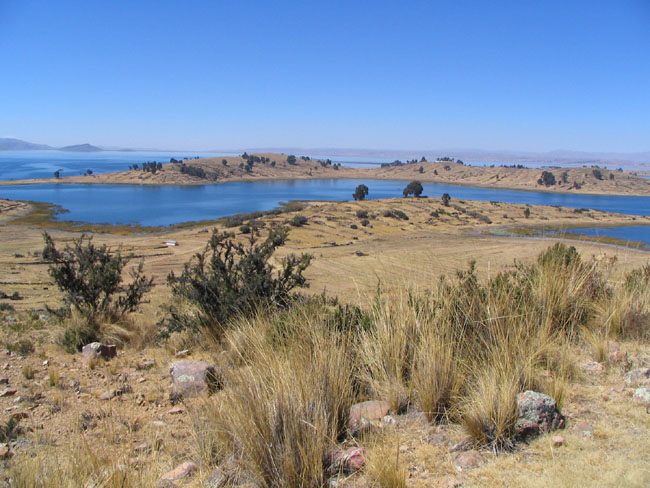 8 – 11 August 2005
Lake Titicaca is the subject of several important trivia questions. It is, at 3,820 meters (about 12,600 feet), the highest navigable lake in the world. It is also South America's largest lake at over 100 miles in length and greater than 35 miles in width. What surprised us was how beautiful it was.
We took a wonderful (but slow) 10 hour train ride from Cuzco to Puno, the major port on the lake. The trip took us into the heart of the Andes and over a 14,200 foot pass. As the train stopped at a handicraft market located at the pass and we shopped, we experienced snow flurries! On the other side of the pass we rode for hours through the endless altiplano before arriving at the lake itself. We rode first class on the train, which included a tree course lunch and the use of an observation car.
Once in Puno, we spent the night there before embarking on a two day home stay tour with families on Anapia Island, a stone's throw away from Bolivia. Here we spent time with the indigenous Aymaran people ad learned something of their culture. Darren and I stayed with a single woman and Lauren and Kristen stayed with a family who had several children.
After completing the home stay, we spent a rest day at a four star hotel in Puno, located right on the bank of the lake. We also took a short trip into the city for dinner and did some shopping along the pedestrian streets.
Current Time in Peru: