Ecuador: Otavalo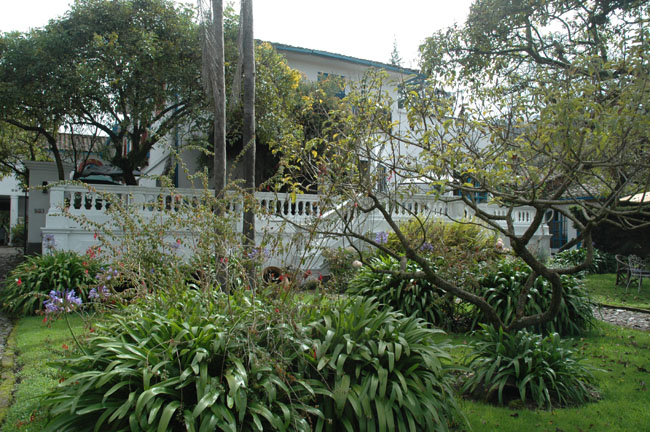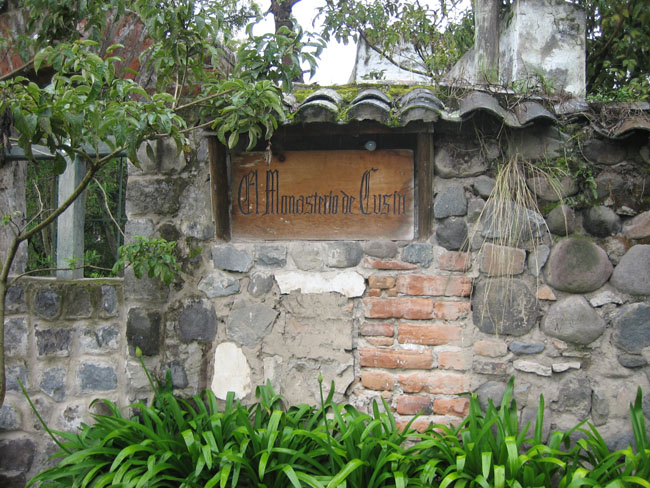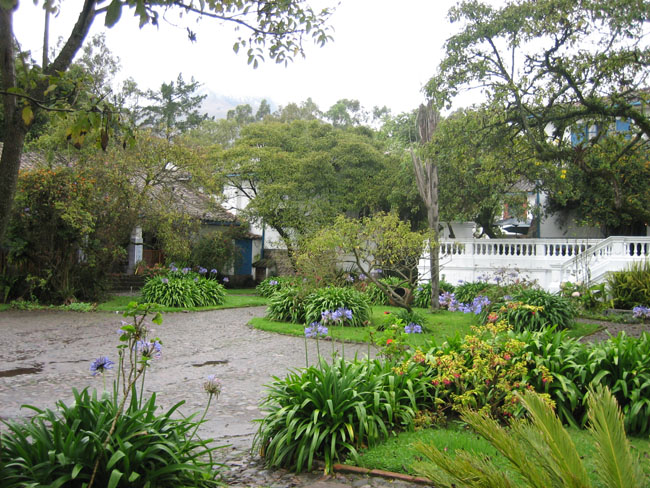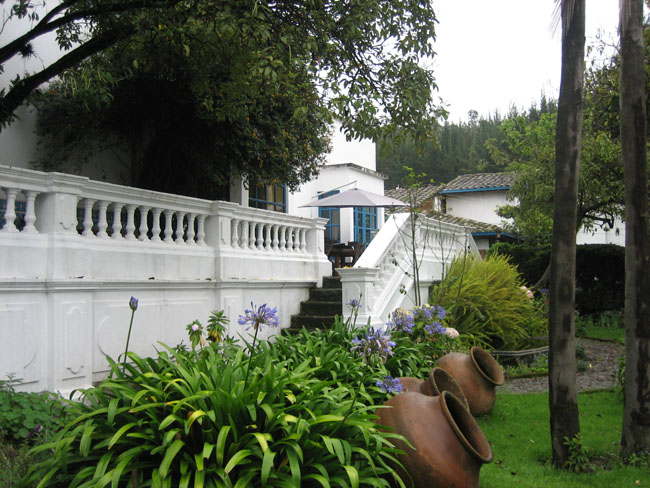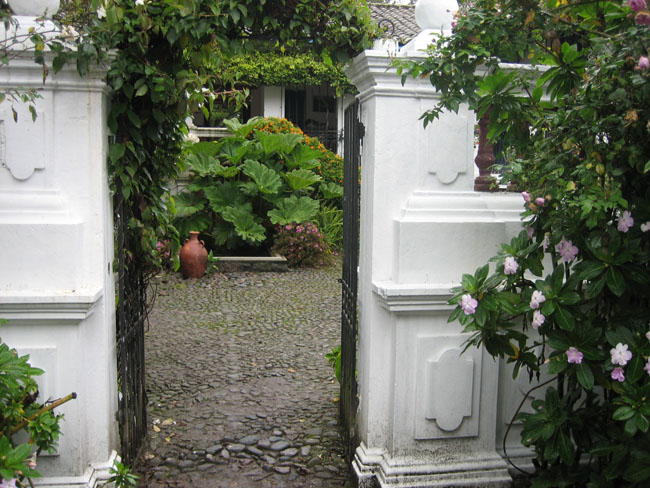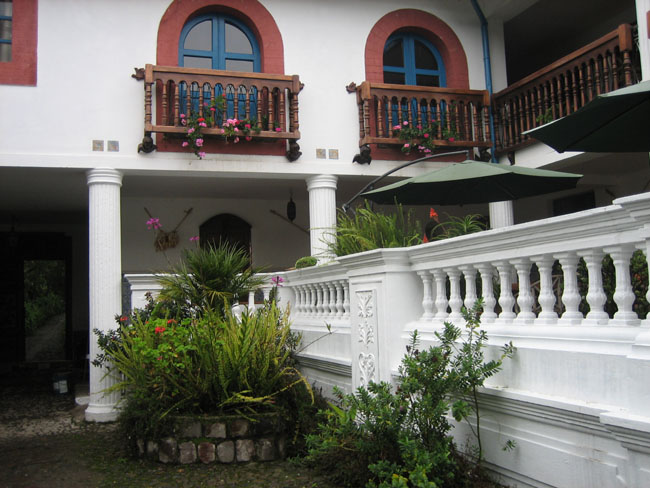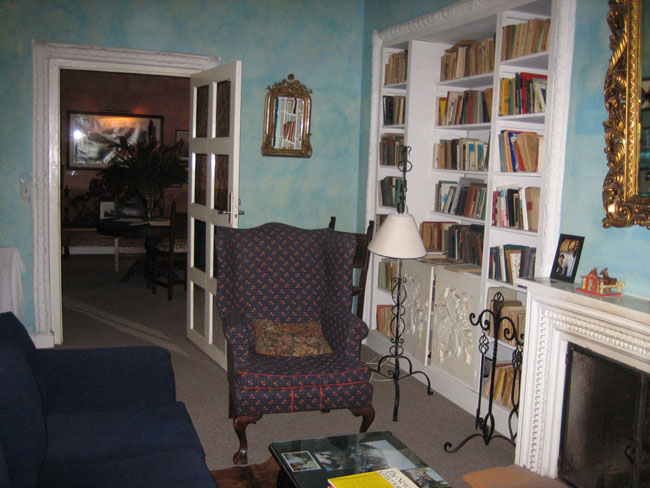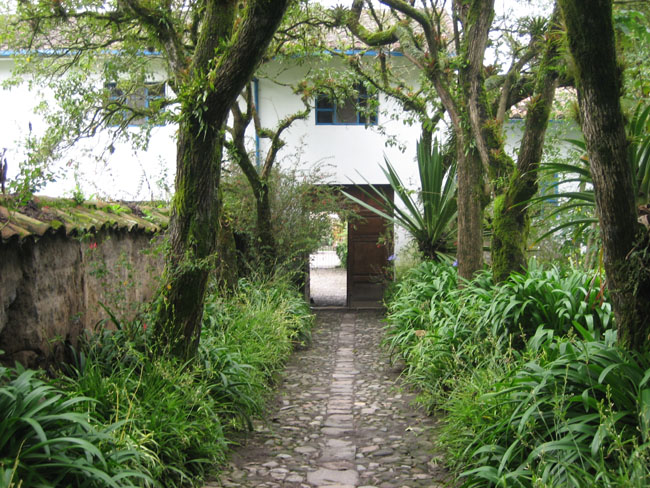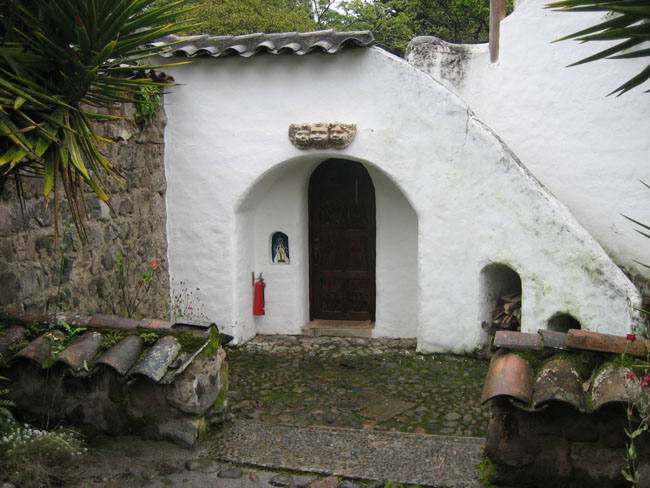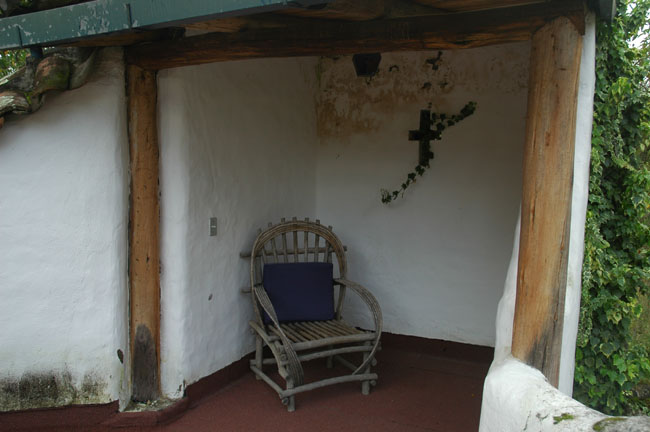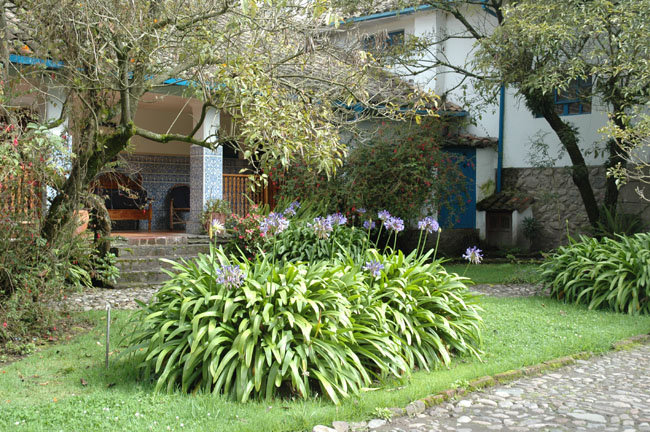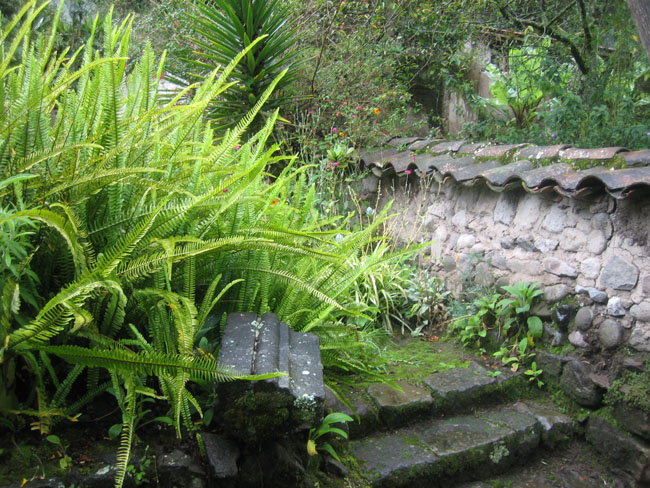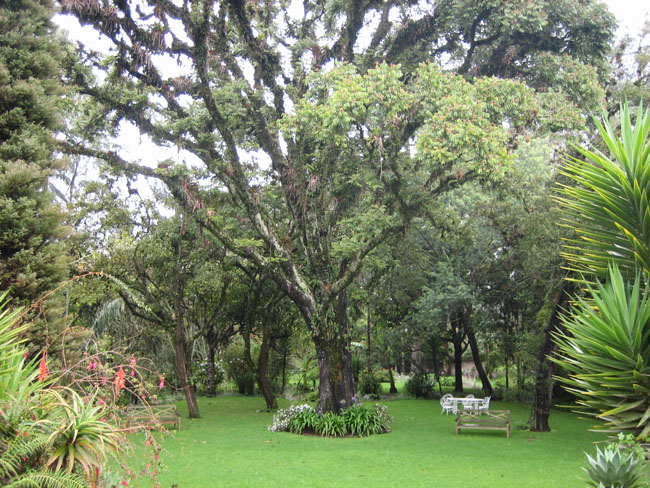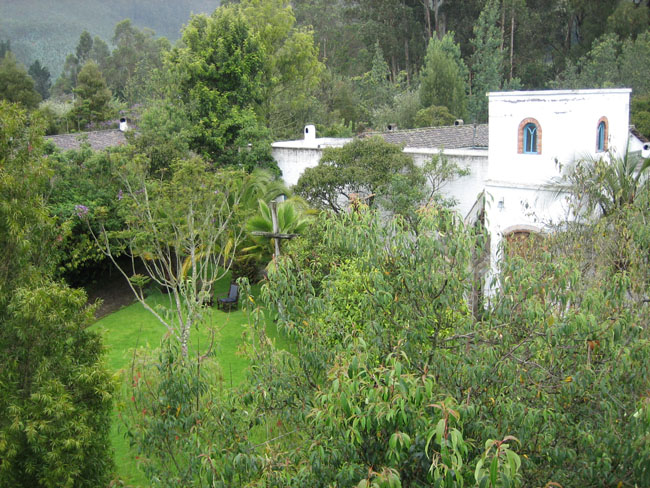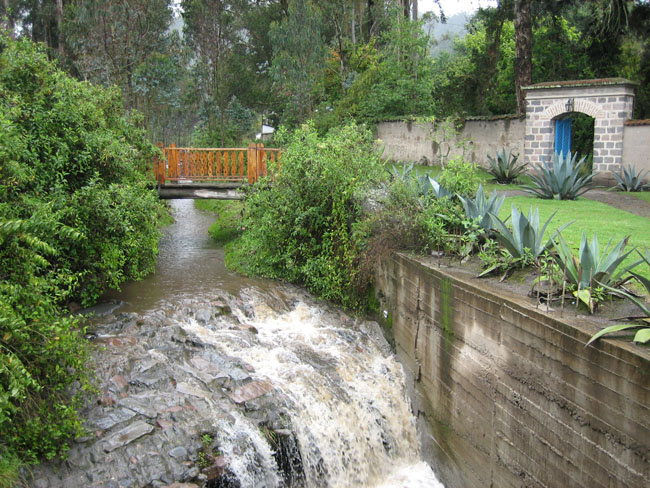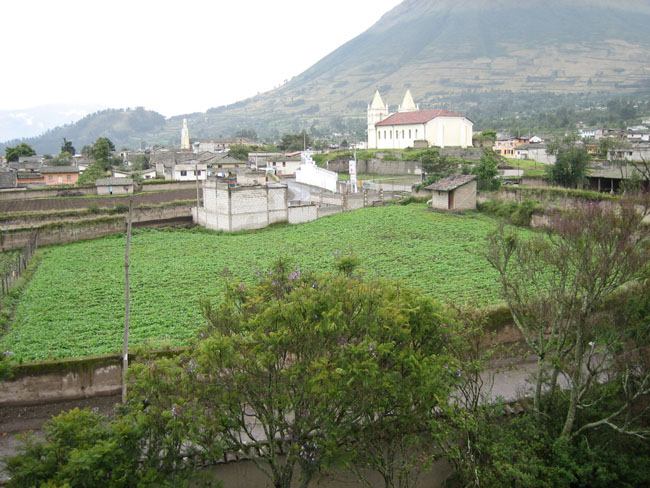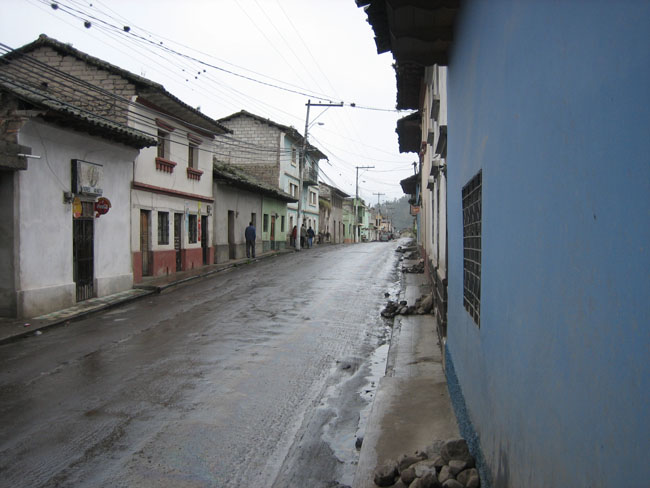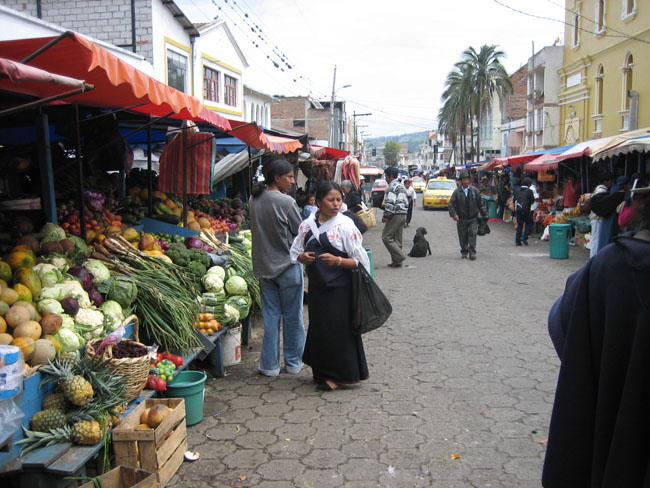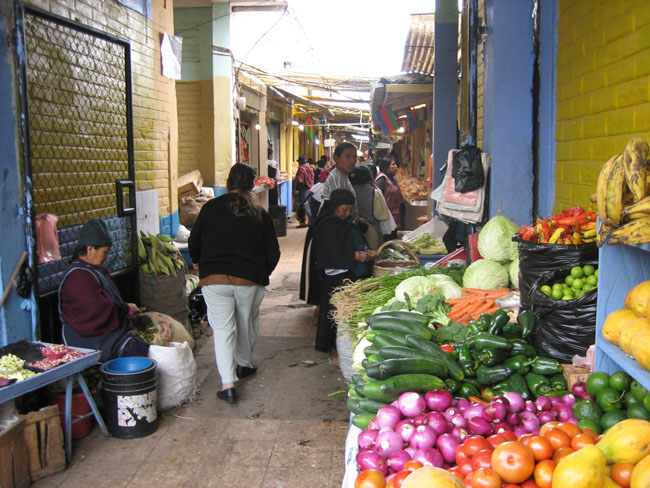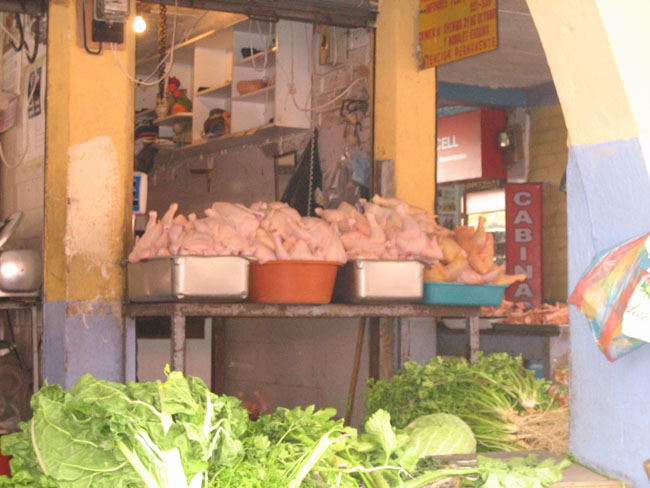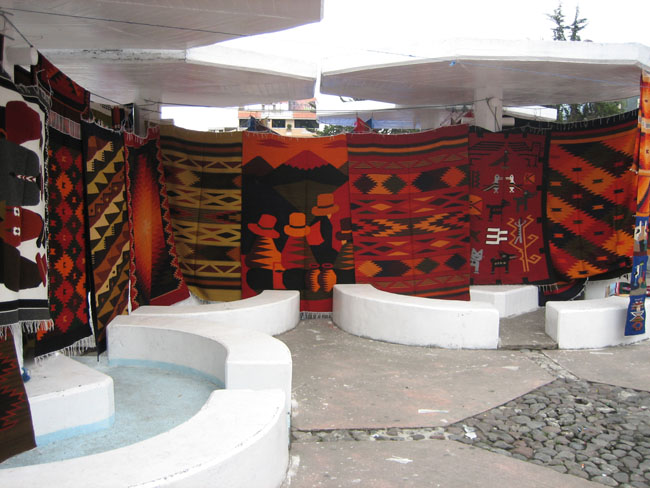 2 – 4 November 2008
We left Los Angeles early on Sunday (2 November) for our five hour flight to Miami. We had lunch at the airport before connecting with our flight to Quito. It was only about three hours there and in the same time zone as Miami, which was really nice. We arrived in Quito and cleared customs at about 10pm. The weather was rainy when we met our driver from the hotel outside of the airport. He drove us about 50 miles north (taking a little over an hour on mountainous roads) to Hacienda Cusin, about six miles from the city of Otavalo. The rain was really coming down when we arrived and we were very happy to get to our cottage, which already had a warm fire going!
The next day it was still raining so we spent the morning exploring the grounds of the hacienda, which dates from the 17th century. There were extensive gardens, a library and a monastery, which were all beautiful. Some of the buildings contained Andean tapestries and church relics. Next, we decided to walk a short distance to the adjacent village of Laguna de San Pablo, which we could see from the roof top balcony of our cottage. It was still raining a little and the town has deserted during the middle of the day but we enjoyed the walk. We could feel the altitude of about 8,500 feet after a while so we found a restaurant to get a bite to eat and a drink. The ceviche restaurant had delicious shrimp and rice. After a relaxing afternoon back at the hacienda we enjoyed an excellent dinner at the restaurant there.
On Tuesday (4 November), it was still raining slightly. We took a taxi six miles to Otavalo to view the famous market. We were dropped off in the middle of the city and first took a walk over to the animal market a short distance from town. After trying without success to find it, we came back into the center of the city and came upon a local food market. It was complete with fruits, vegetables and various cuts of meat. We bought a couple of drinks and watched the people for a while. We then went to the craft market and spent a couple of hours viewing the items and doing some shopping. After having lunch at a local restaurant, the rain increased so we went back to the hotel and spent the afternoon relaxing. Dinner was another great meal in the hacienda dining room.
Current Time in Ecuador: