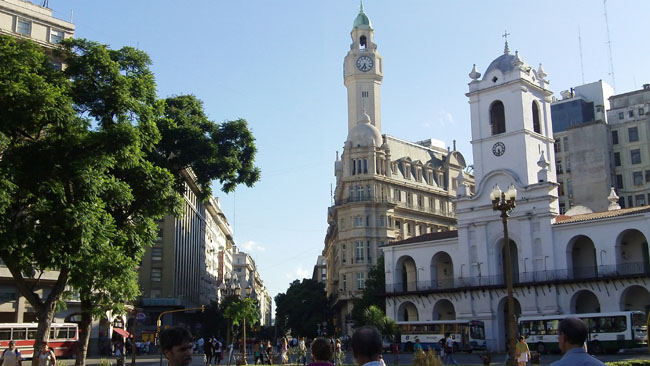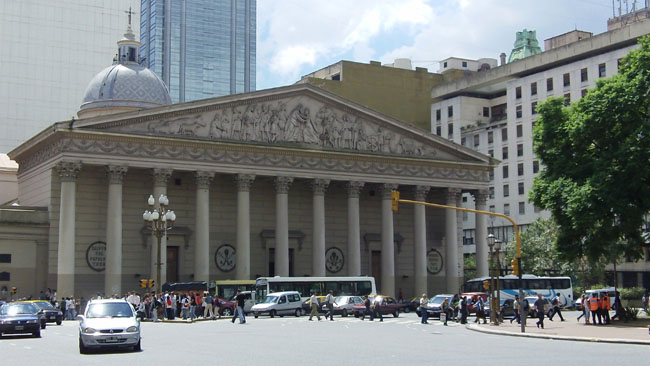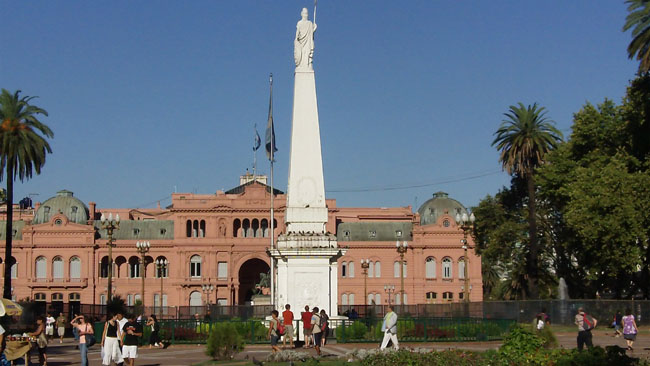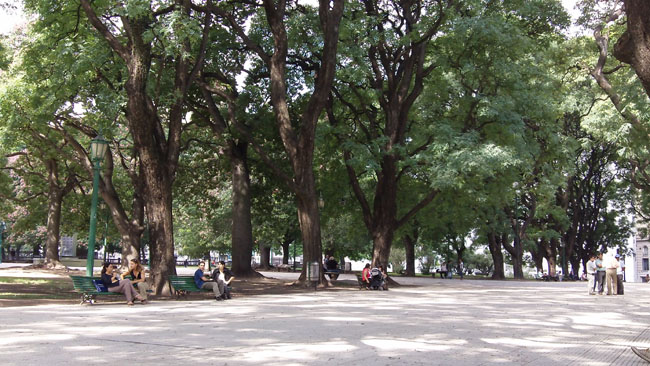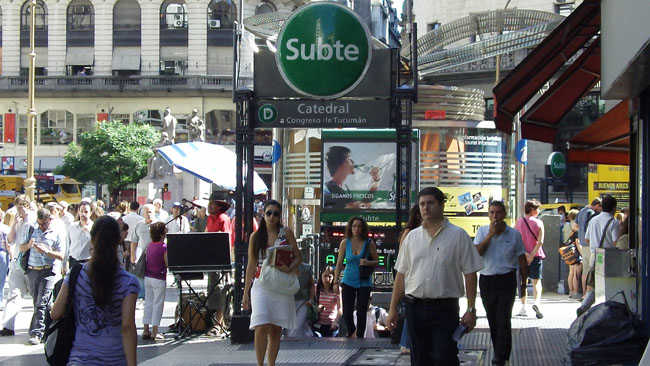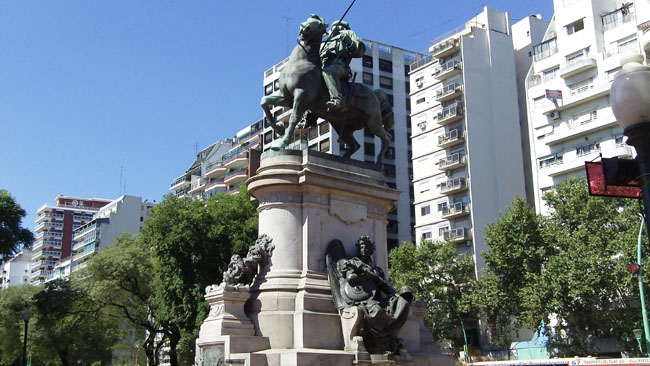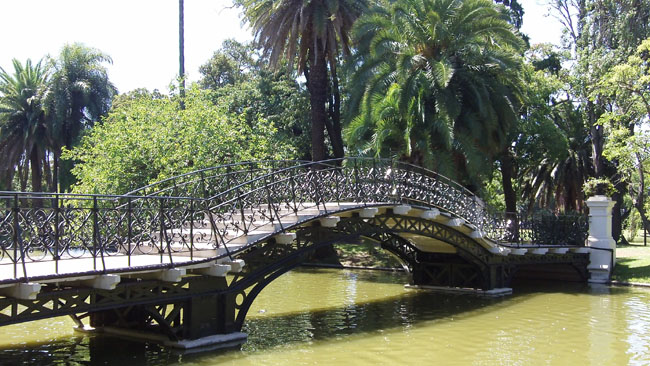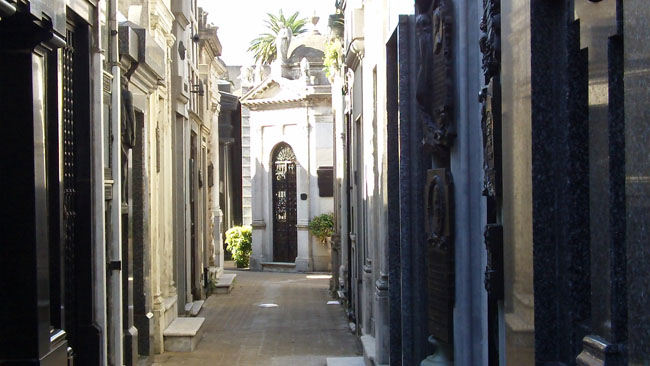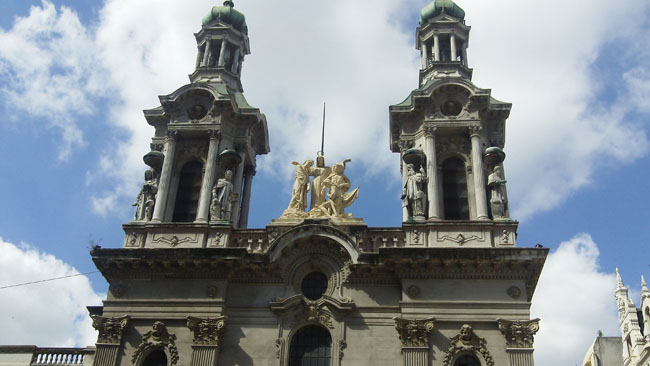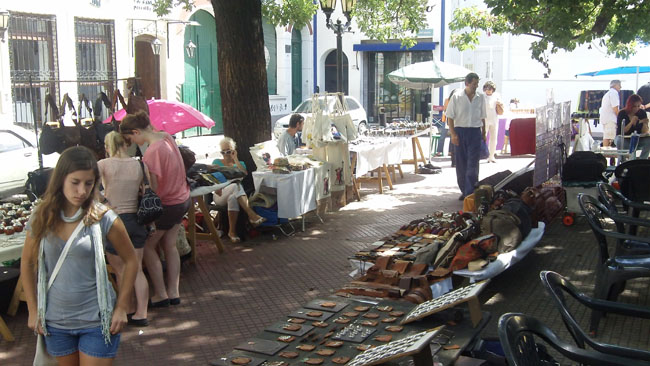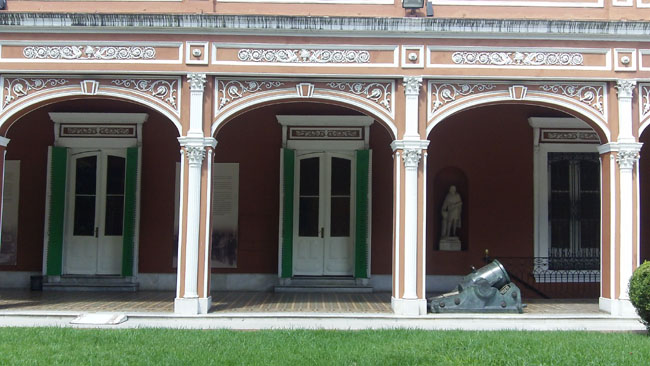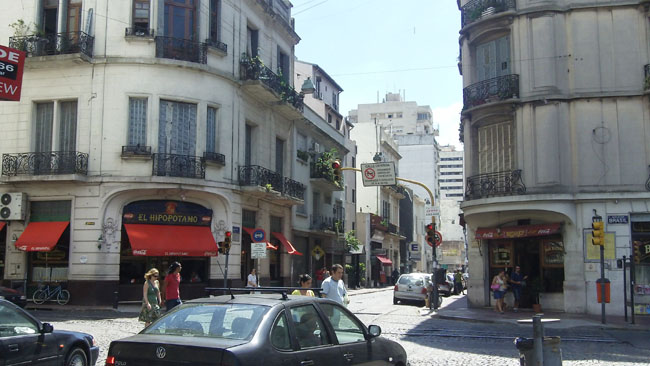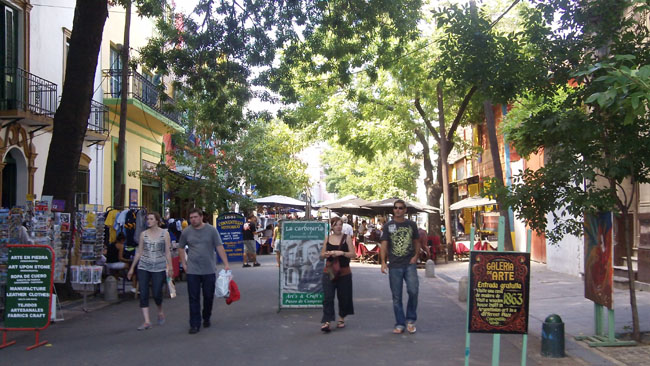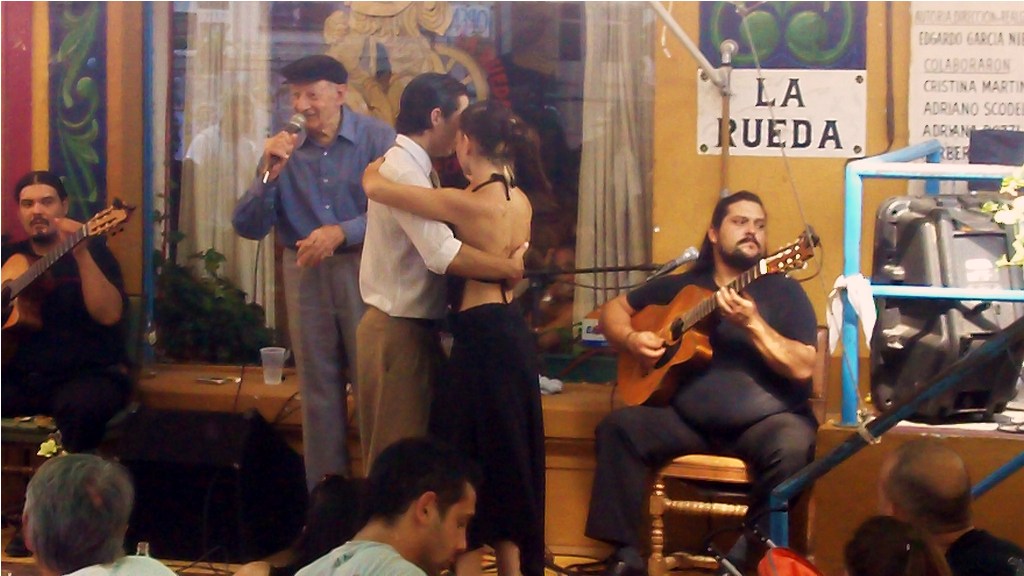 4 – 6 March 2010
Arrival and First Day
We arrived in Buenos Aires on Thursday morning after an all night, 10 hour flight from Dallas, Texas. Besides being the largest city in Argentina, It is the second largest metropolitan area in South America (after Sao Paulo). The city is vast, with several distinct neighborhoods and large boulevards, such as the famous 9th of July Avenue.
After settling into our hotel right around the corner from the Plaza de Mayo, we ventured around the heart of the city our first day, walking along the Florida pedestrian street, to the Plaza San Martin. We also spent some time exploring the Plaza de Mayo area and city cathedral before having dinner at a steak house along the Lavalle pedestrian street.

Neighborhood Experiences
Friday we took the Subte (subway) to Plaza Italia. From there we walked to the Evita Museum in the Palermo neighborhood. After visiting the exhibits we continued walking around the neighborhood, enjoying a snack at a sidewalk cafe and a stroll through a park. We then made our way towards the upscale Recoleta district.
Once in Recoleta, we stopped for an outdoor lunch and then made our way to the cemetery, where many famous people are buried in elaborate crypts. Included here is Eva Peron and there was a large crowd at her family crypt. After more neighborhood exploration we came back to the Retiro district and our hotel. Dinner was at a great restaurant off the Avenida Corrientes, in the theater district.
Our last day (Saturday) in Buenos Aires was spent visiting the neighborhoods of San Telmo and La Boca. San Telmo is known for its many markets and we visited both an antiques one, as well as a craft sale in a main plaza. We also toured the national museum before having lunch in a restaurant along the neighborhood's cobblestone streets. La Boca is one of the oldest parts of town and is the home of a renovated area containing many shops and restaurants. We enjoyed a Saturday afternoon watching various couples dancing to the tango while sitting at an outdoor cafe.
We had time to visit the vast 9th of July Avenue, which is one of the widest streets in the world, and the iconic Obelisk before making our way to the city bus station and our overnight bus to the north and eventually into Paraguay.
Current Time in Buenos Aires: