Alaska: Fairbanks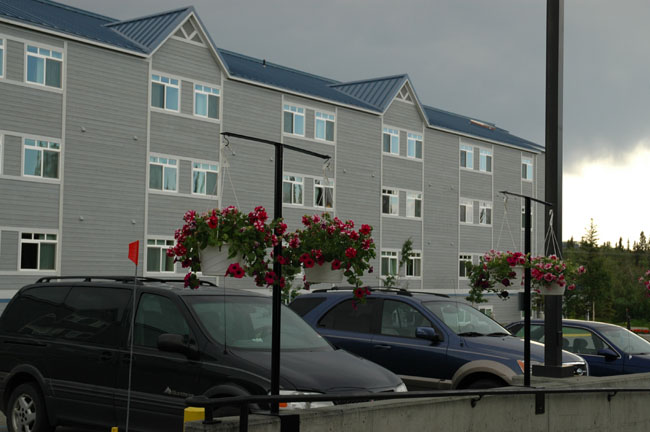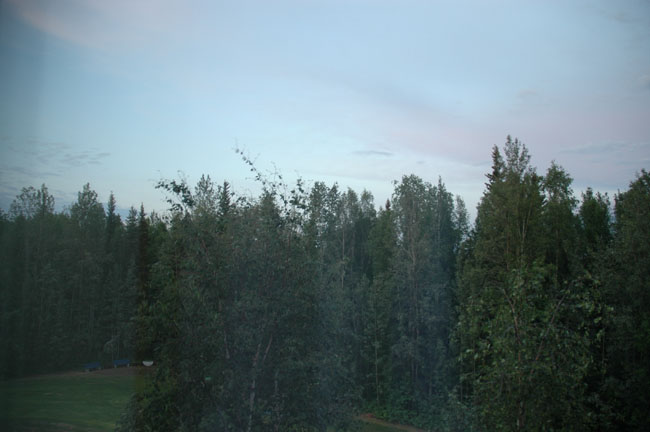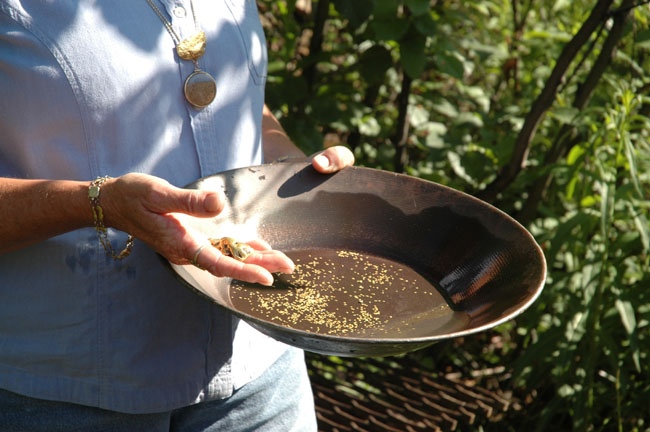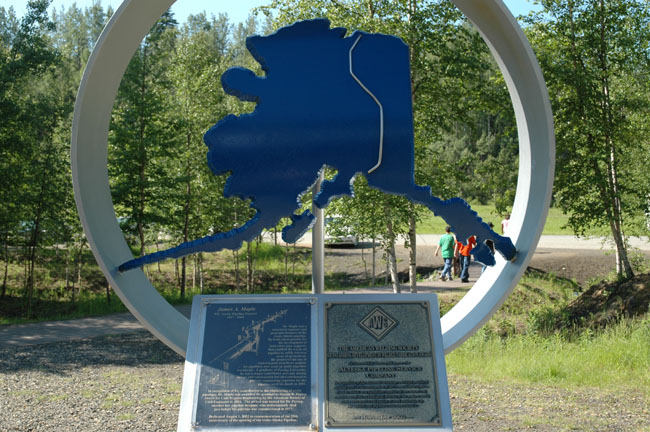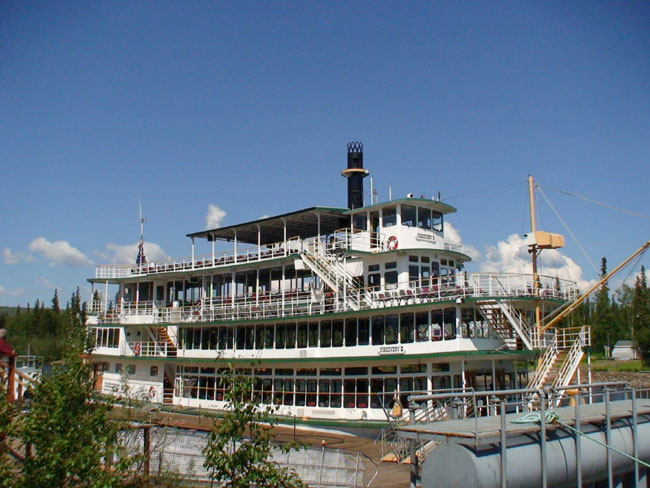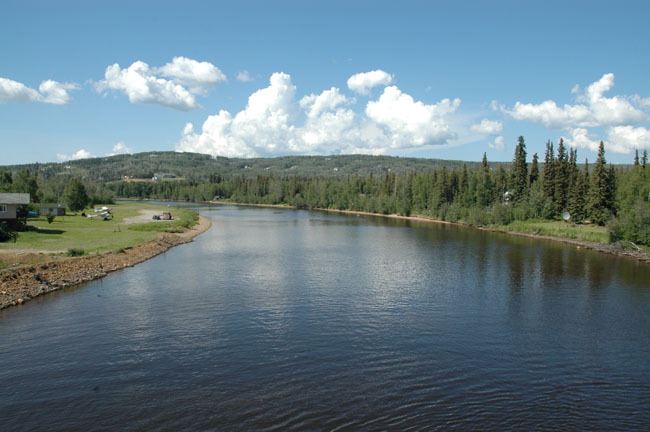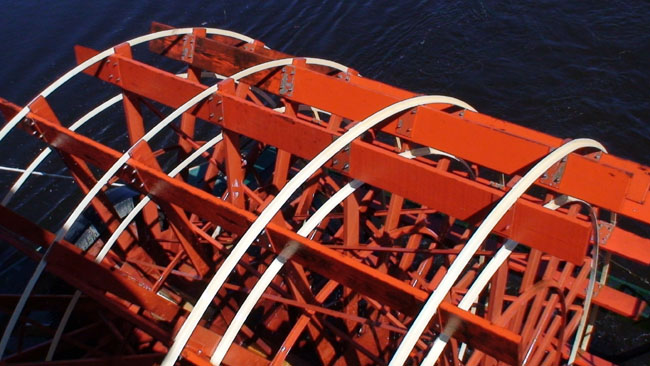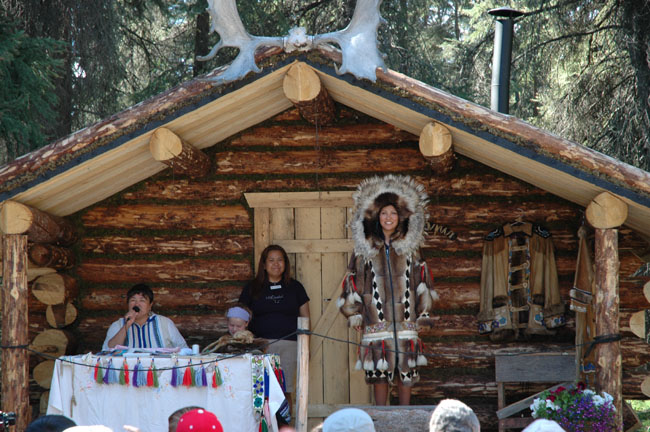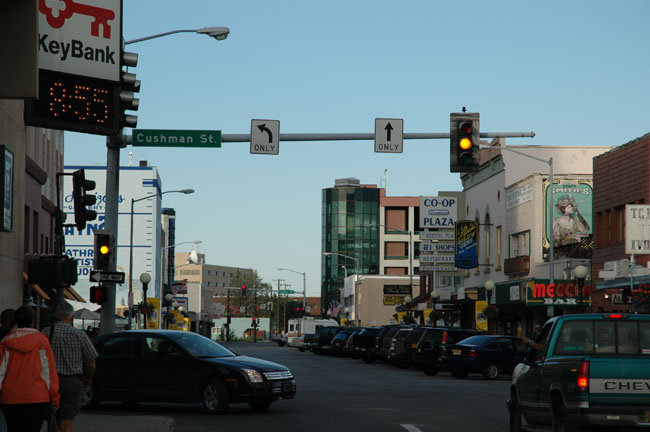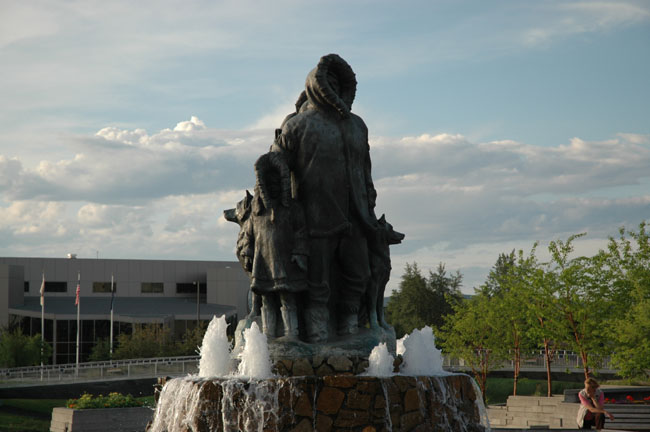 18 – 19 June 2007
We left the Los Angeles area from Orange County airport late on the afternoon of Monday, 18 June. After changing planes in Seattle, we arrived in Fairbanks, Alaska very late that evening (Alaska is one hour earlier than California). It took us a while to get our luggage and transfer to the hotel, a short distance away. Once we got outside of the airport we were all amazed at how light it was at about 1am! There was just a hint of sunset in the sky.
After a few hours of sleep, we woke the next morning to have breakfast with Sandy's parents, Hal and Kathy, who had flown in earlier on Monday and were asleep when we arrived. After breakfast we all set off on a "City of Gold" tour, which took us to a gold mine a short distance from town. We actually got to try some panning on our own. Also included in this excursion was a stop at the Trans Alaska Pipeline. We were able to view a portion of the total 800 miles in length of the pipeline. We learned that it took 70,000 construction workers and cost about $8 billion to complete.
The afternoon was spent on a riverboat cruise along the Chena and Tanana Rivers. We got to see one of Alaska's bush pilots take off from a grassy strip right along the river and we stopped at an Athabascan village for a native guide overview. After returning to the hotel, we had dinner at an Italian restaurant in downtown Fairbanks and walked around the city at about 9pm, which looked like it was about early afternoon from a daylight perspective!
Current Time in Alaska: