Alaska: Denali National Park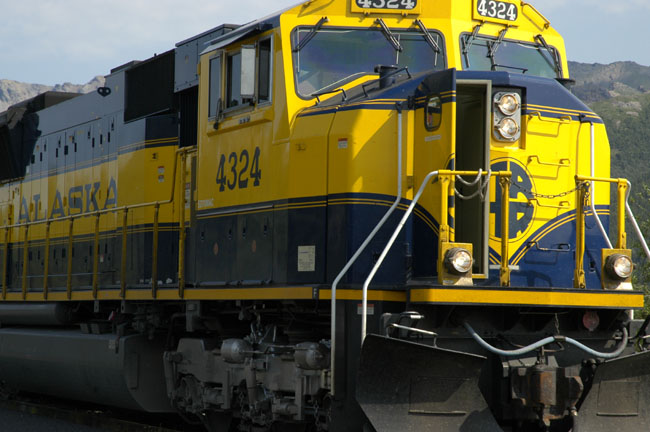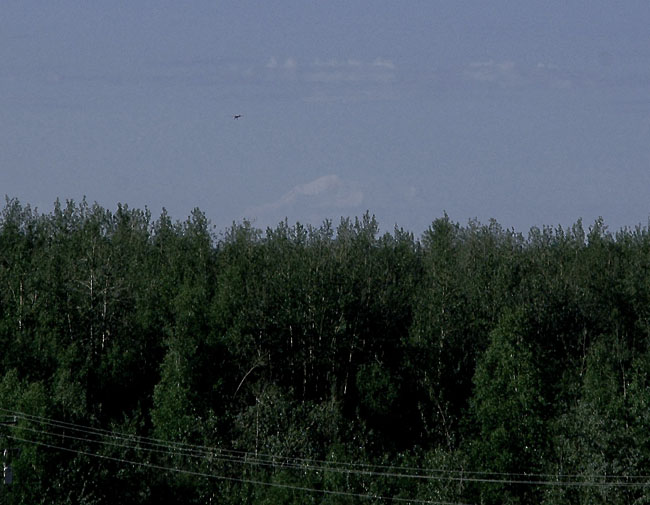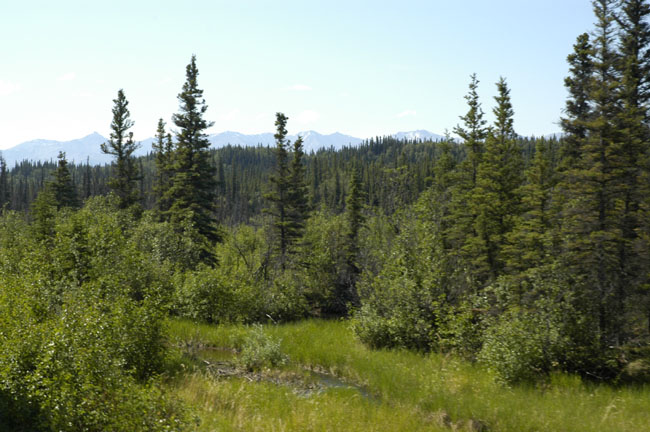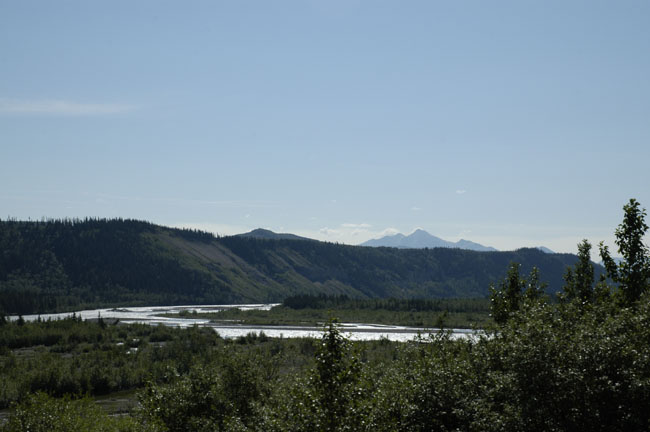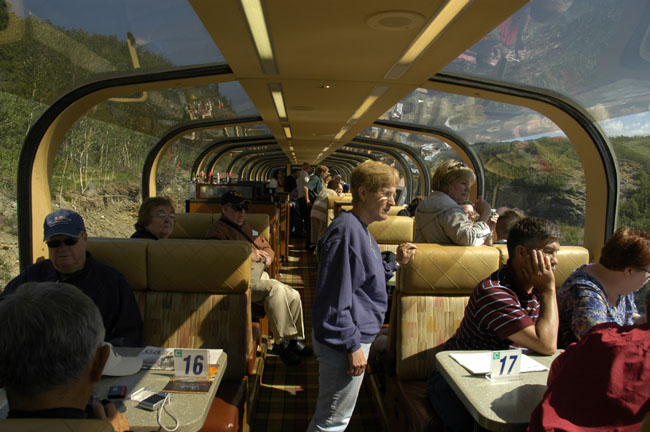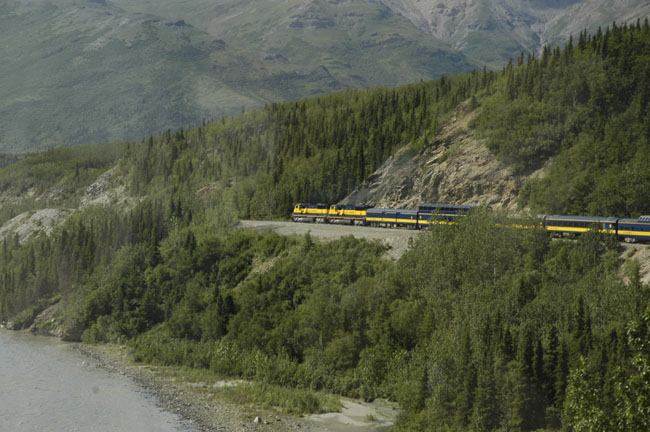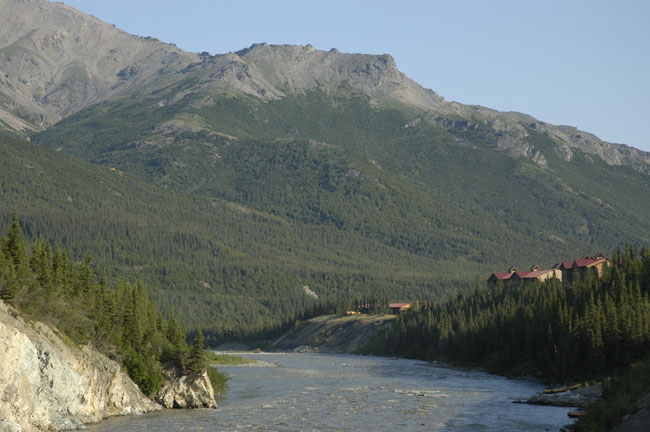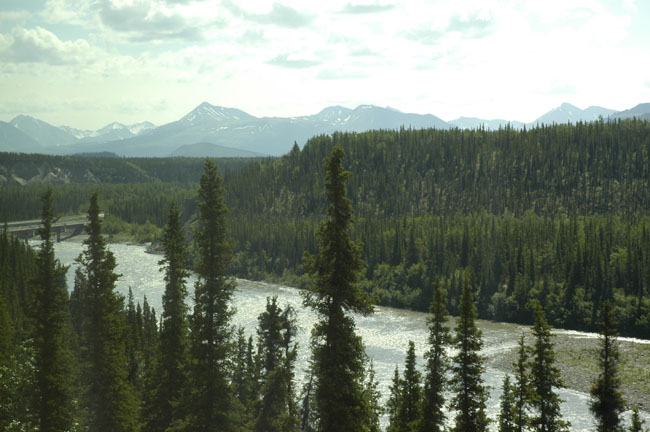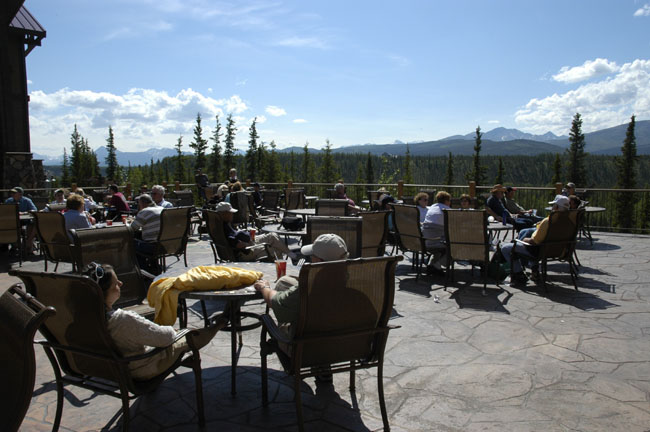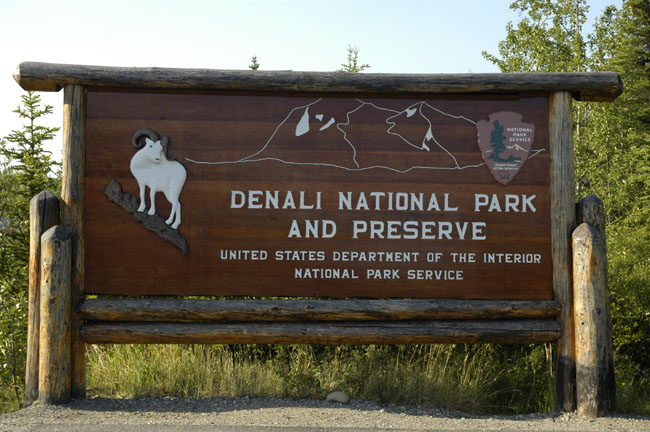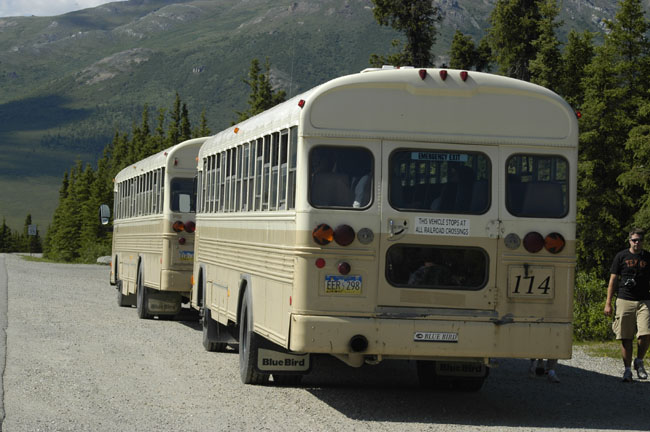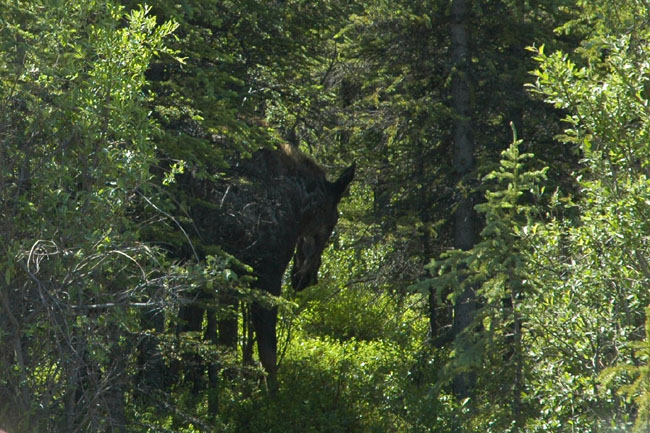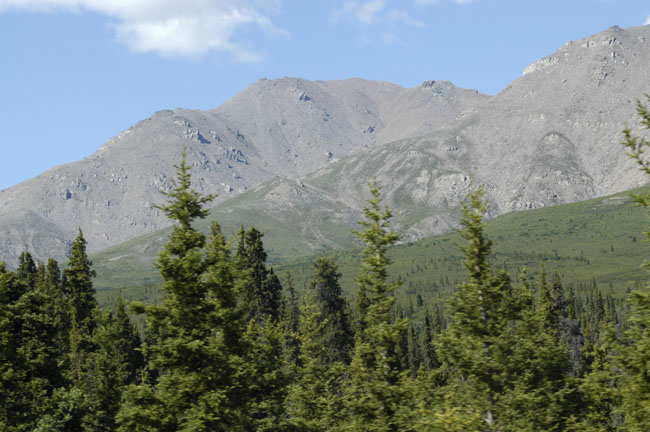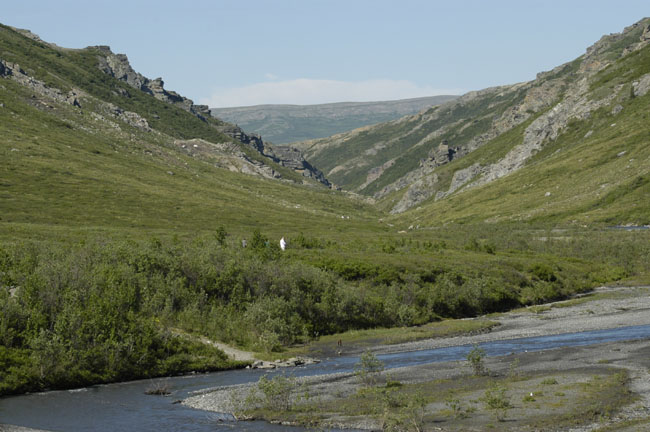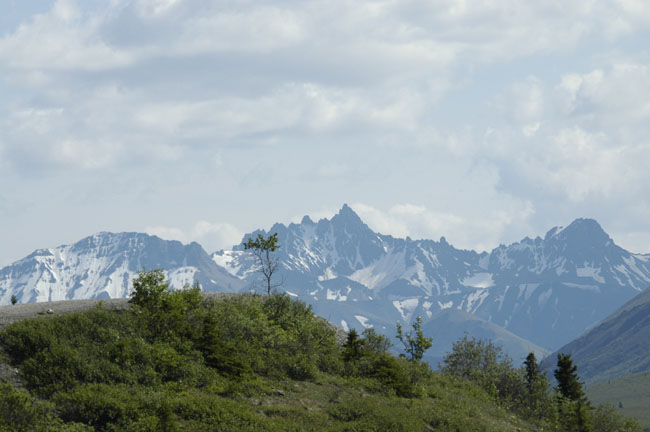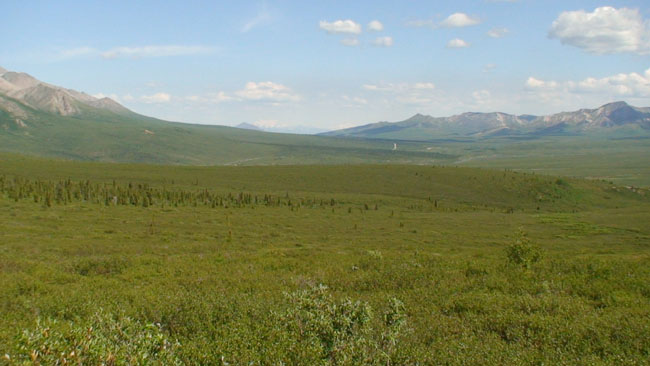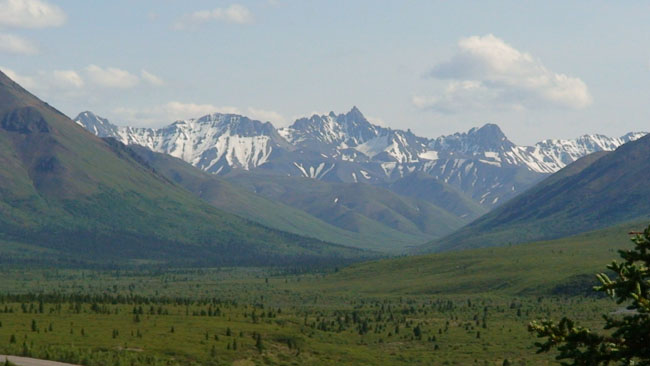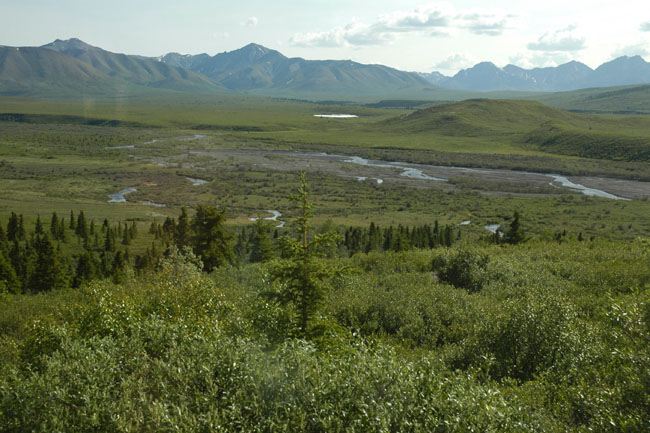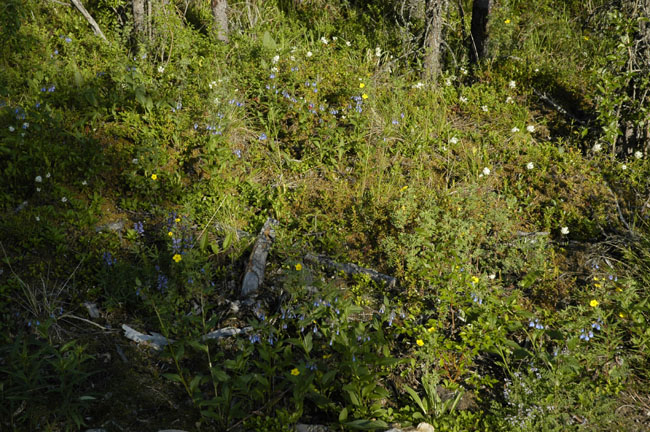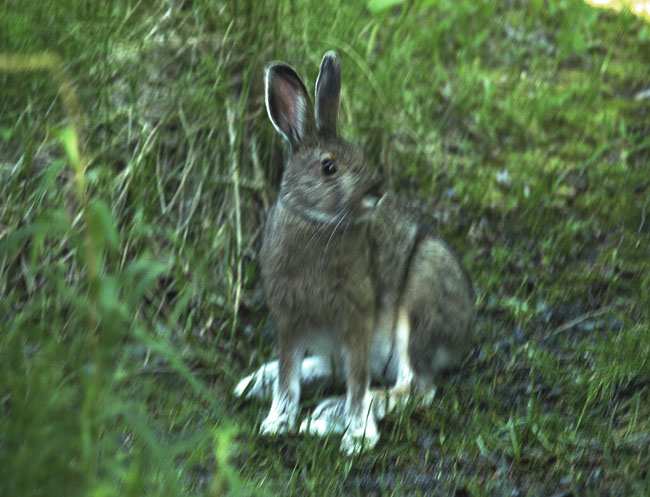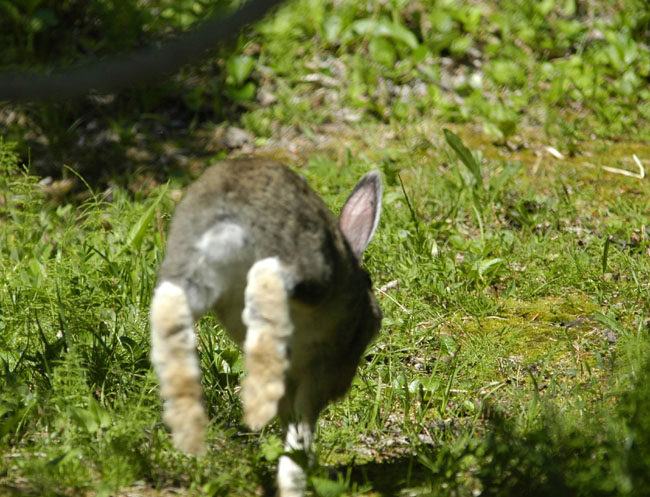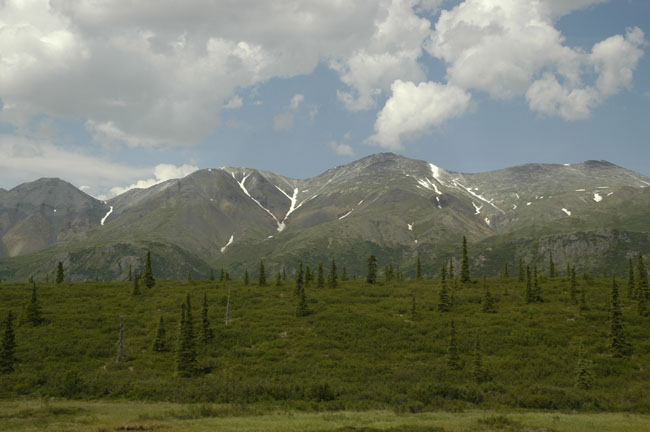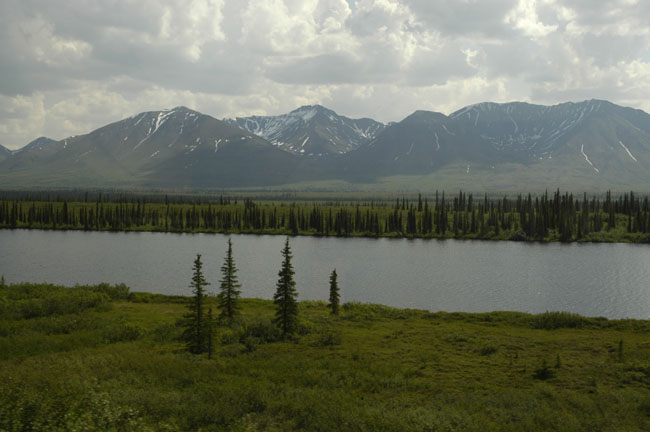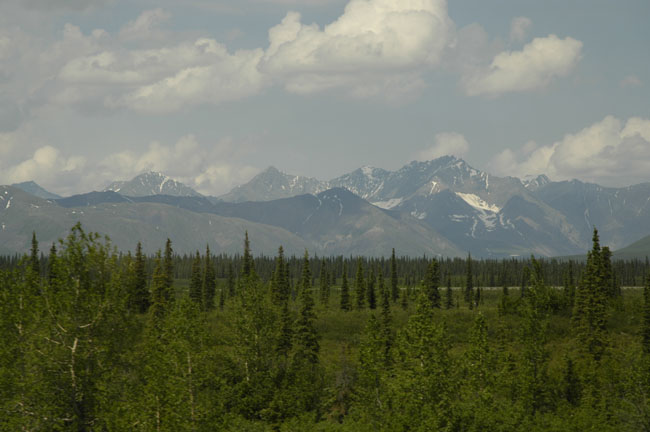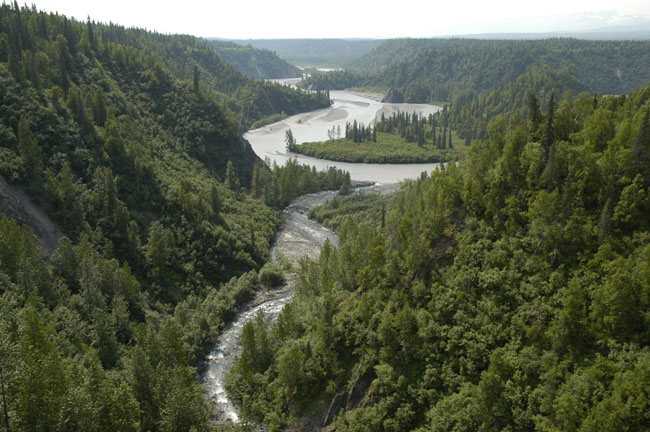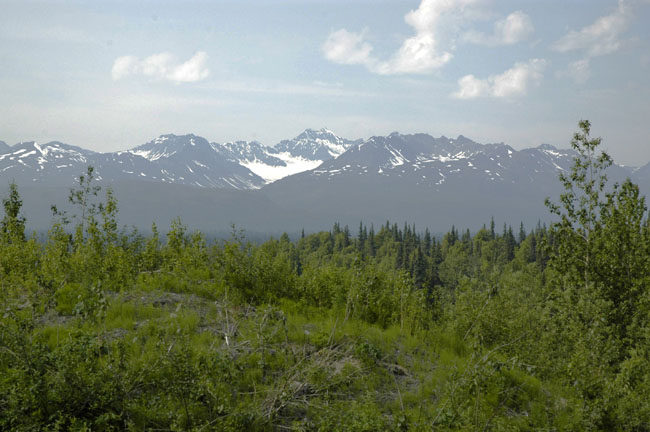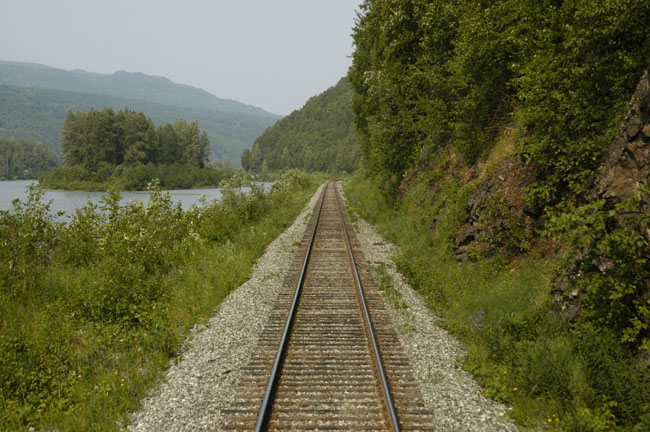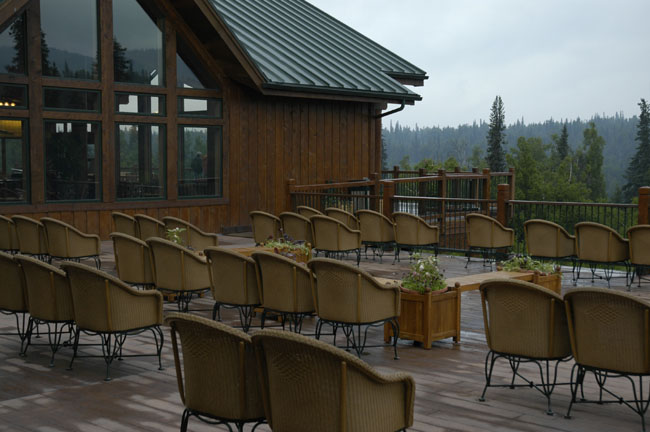 20 – 22 June 2007
On Wednesday morning, we woke early to leave the hotel and travel to the train station. Our train left at about 8:15am for the 4 1/2 trip to Denali National Park, a journey of about 120 miles. We were soon treated to beautiful views from the train, which had windowed walls and ceilings, as well as an observation car. All too soon we reached the stop for Denali, which was located adjacent to the park's visitor center and the only paved road into the park.
The lodge was high above the river and our room had a lovely view. After checking into the hotel and having lunch, we left for an afternoon tour into the park. This Natural History Tour provided us with an overview of the park, which was established in 1917 and is larger than the size of Massachusetts. Our park school bus went about 23 miles down the 91 mile park road and we got to make several stops to gaze across the great expanse of landscape. We were also able to take a short walk to Savage Cabin. Along the way we saw a hare. Back at the hotel, we went to an excellent salmon bake restaurant for dinner.
On Thursday, we boarded another train at noon to continue our journey south. This time we headed about 120 miles to the small town of Talkeetna before driving about one hour further to the lodge beside the national park. Talkeetna is at the intersection of the Susitna, Talkeetna and Chulitna rivers. It is also the starting point for climbing expeditions to Mt McKinley, which at 20,320 feet, is the tallest in North America. On Friday we went into town and walked around, with a stop at the ranger station where some climbers were actually checking in for their ascent. The weather both days was not good; there had been fires so the visibility was poor and it also rained a little.
The entire time we were in the Denali area, we were only able to get a very far away, fleeting glance at McKinley in one photo.
Current Time in Alaska: