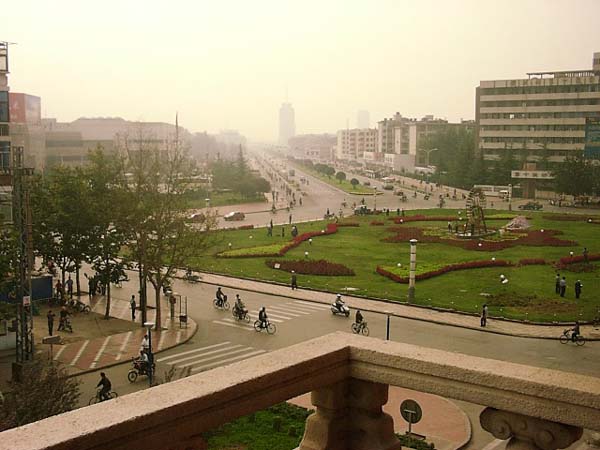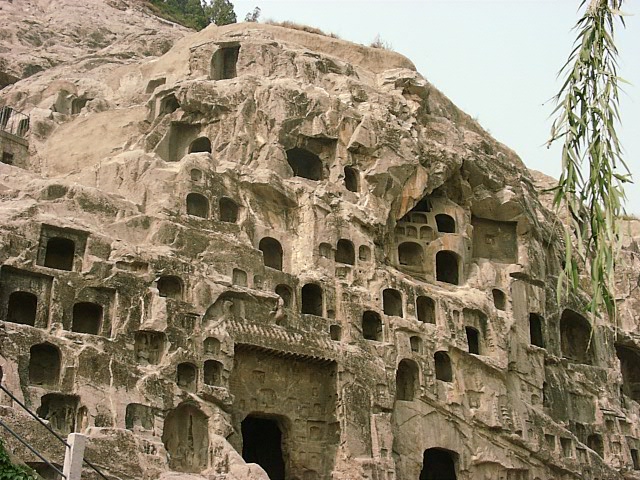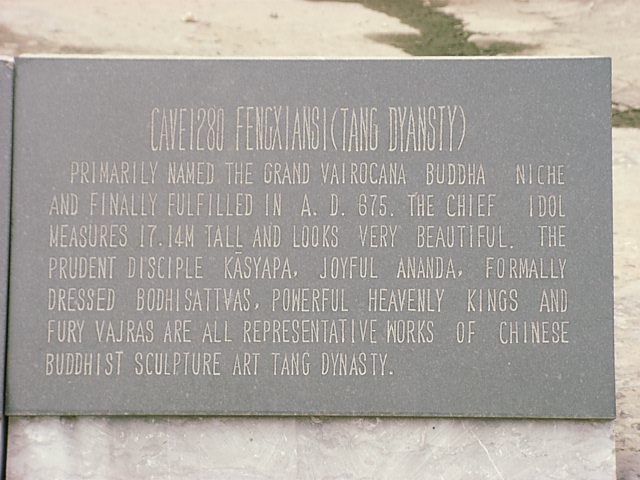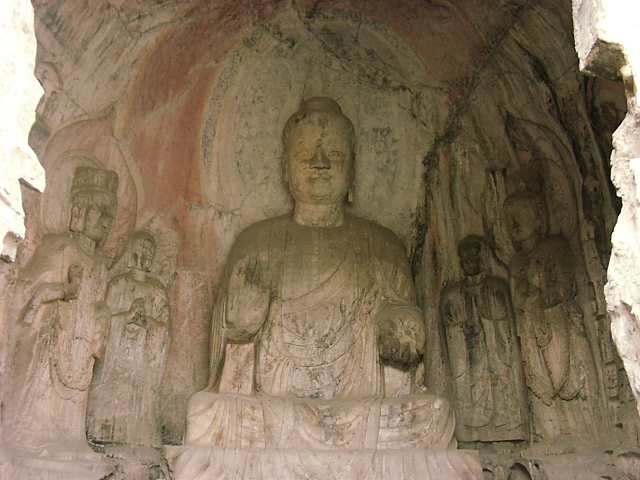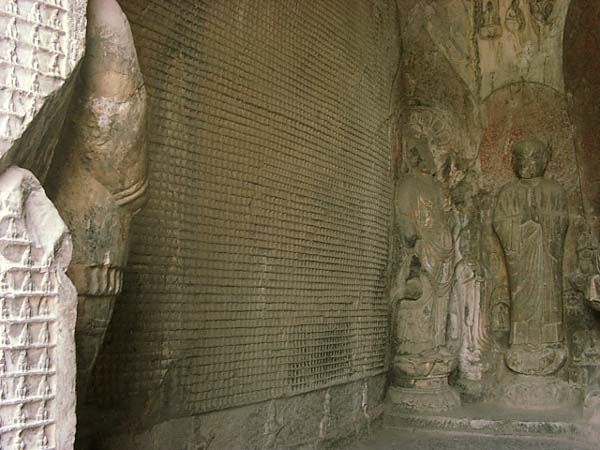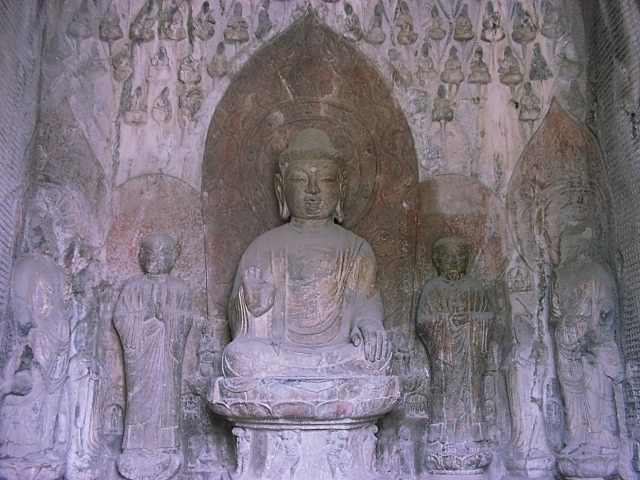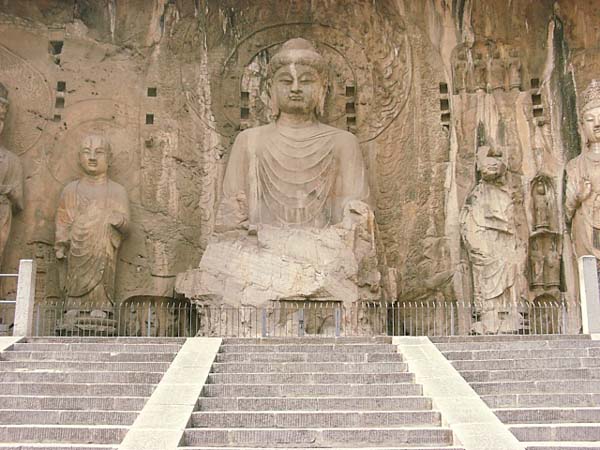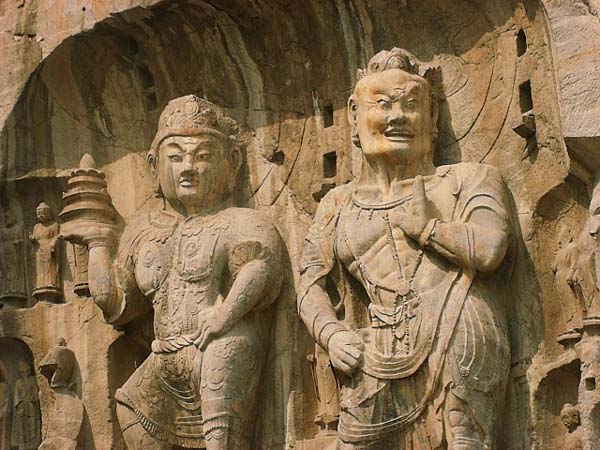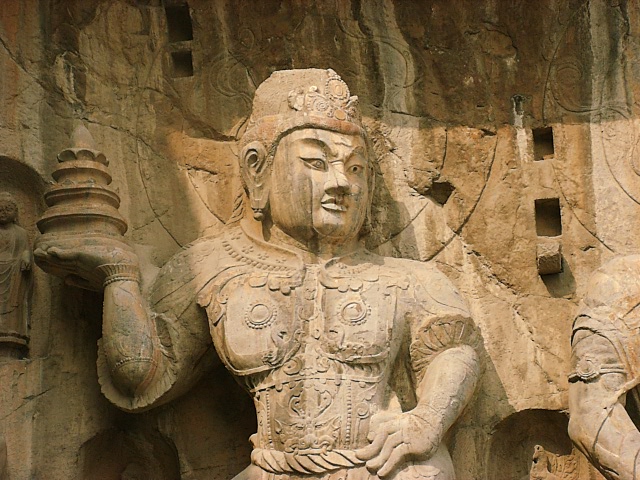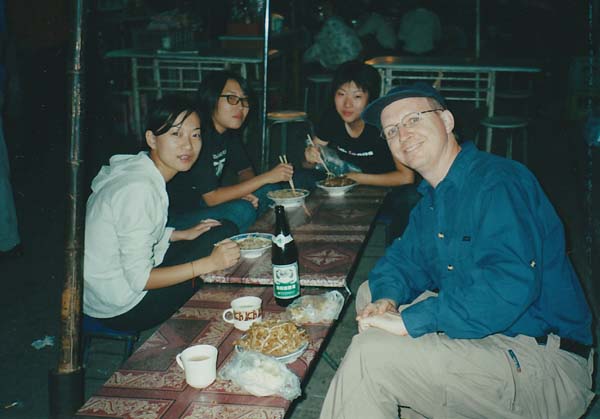 26 – 27 September 2001
We left Beijing's West Train Station at 12:45pm on Wednesday to begin our ten hour journey to Luoyang. We were able to get hard seats (for about $12 each) on a 'K' train, which is an express that makes very few stops. It was relatively nice and we met some interesting and friendly people during the time on the train. When we finally reached Luoyang at about 11pm we were tired and checked into a hotel near the train station. Although it was only about $12, the bathroom had holes in the ceiling and the sink did not work. The towels and sheets did not look clean so we used our own.
We checked out the next morning and found a much nicer and little more expensive (about $30) hotel with a great view outside the window of the bikes going to and from work. Later that day we negotiated the public bus route to the Longman Caves outside of town. It took about 45 minutes to determine the correct bus to take (and the right side of the street) to get there, given that everything was in Chinese.
The caves were built in the 400 to 800 AD time frame along a river. There were many small ones and a few big ones. Some of the figures inside were defaced by 'Western bargain hunters' and during the Cultural Revolution. Some caves had rows of little Buddhas on the sides. We viewed the caves and bought a picnic lunch to eat alongside the river. The main attraction is a 50 foot high Buddha surrounded by other statues. You must climb a steep series of stairs to reach it. We also saw a cave with a huge Lotus flower on the top.
After going back to the hotel and relaxing, we took a taxi to the old part of town, where a night market takes place. We wandered around the markets and the street vendors and then bought some tortilla-like bread, steamed rolls and some cooked noodles. We sat down with some Chinese girls who spoke a little English and enjoyed our $1.50 meal.
Current Time in China: