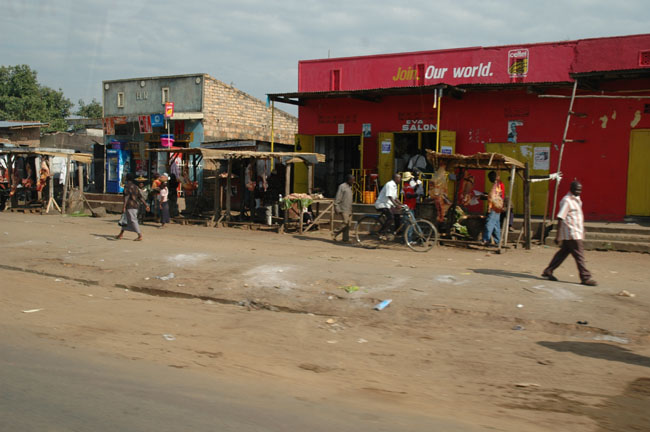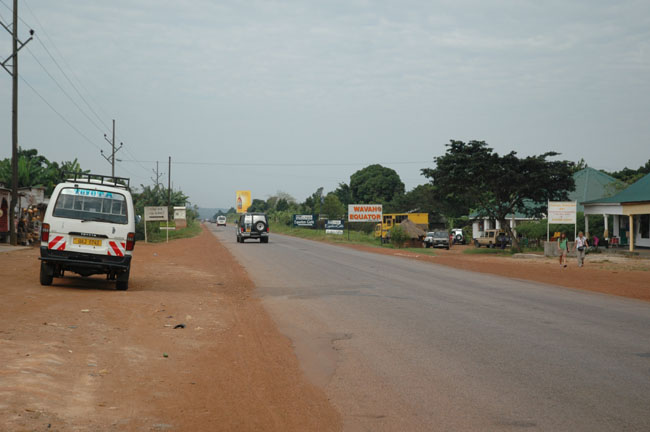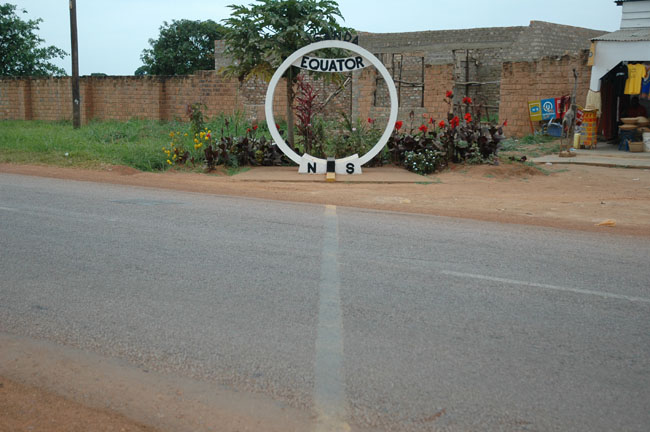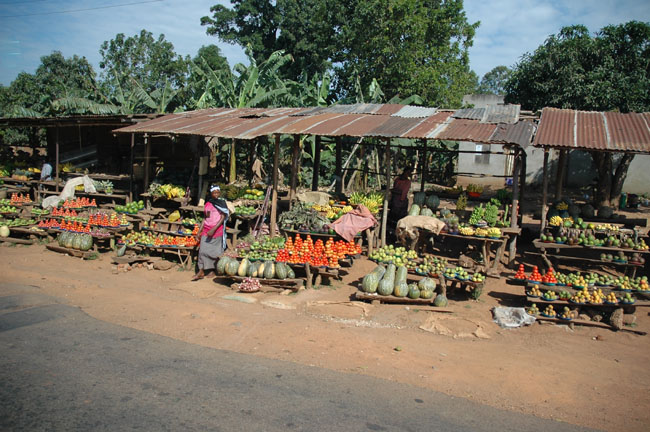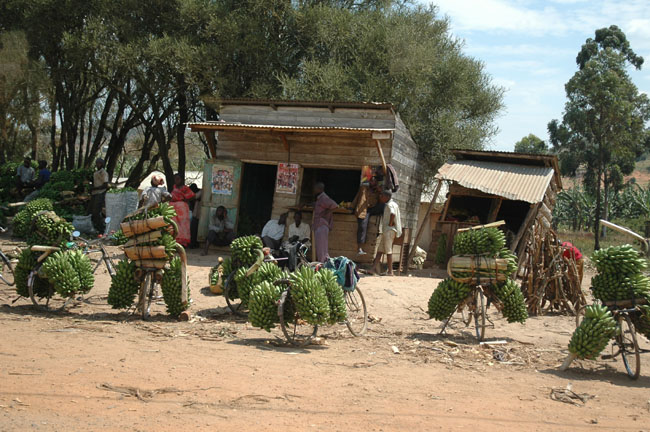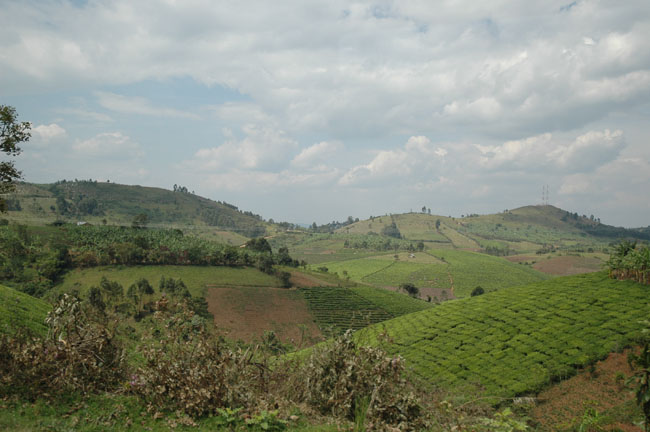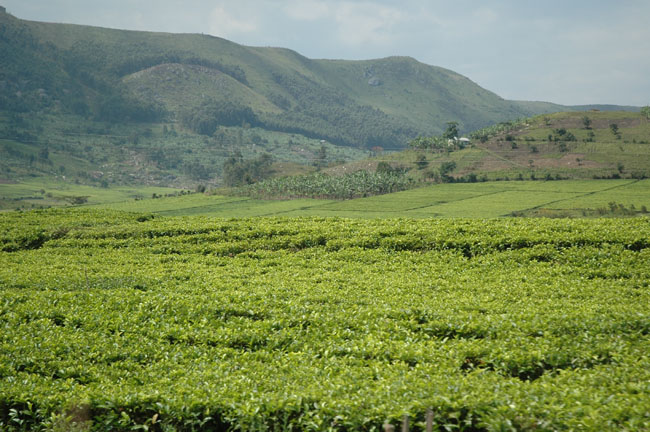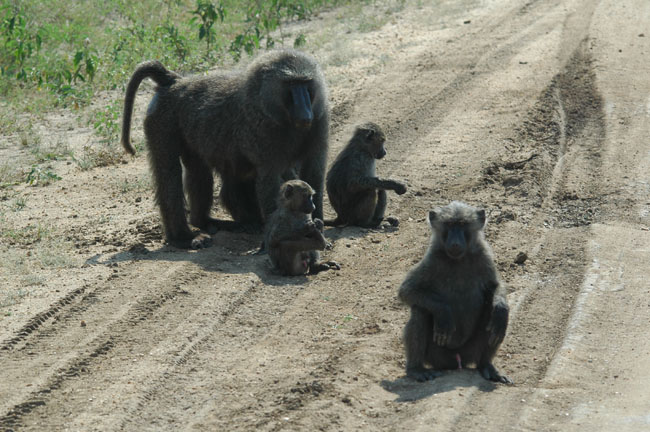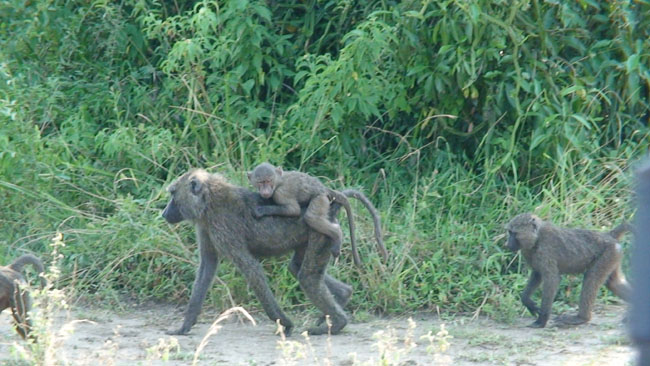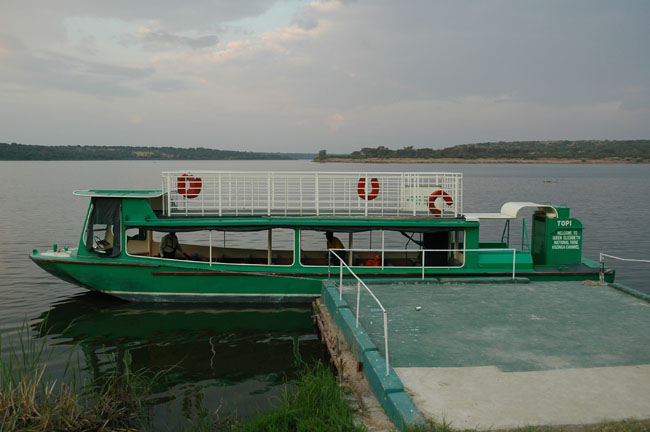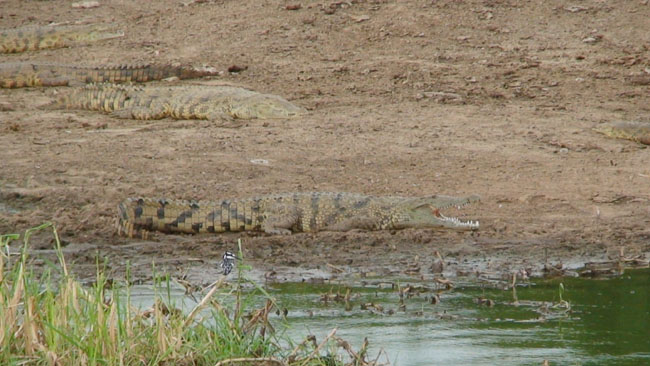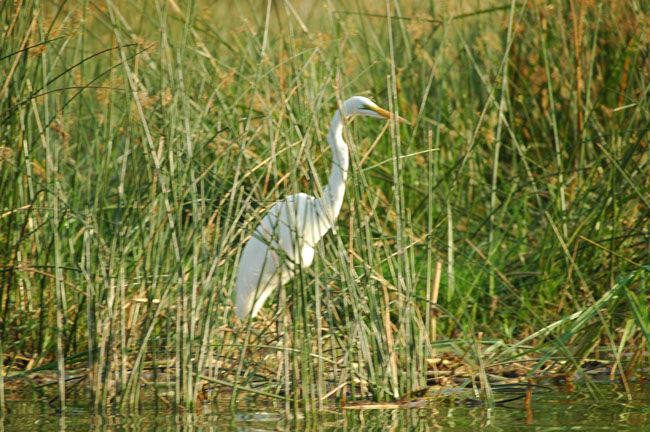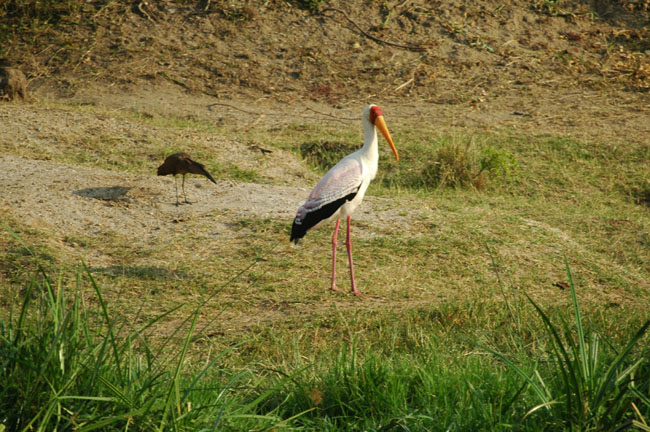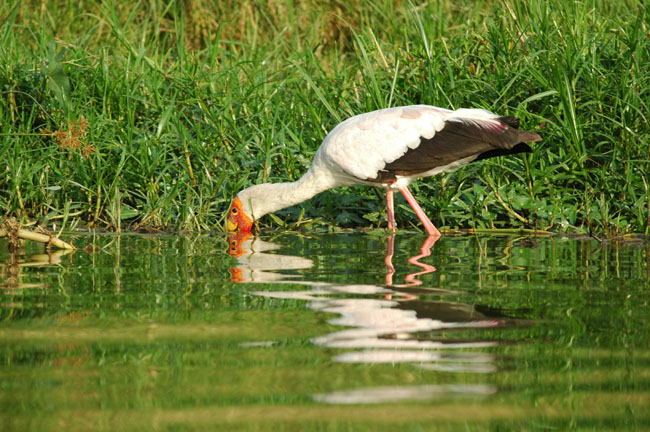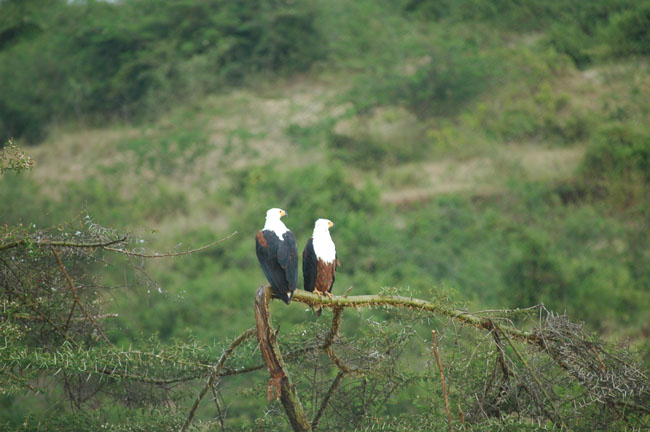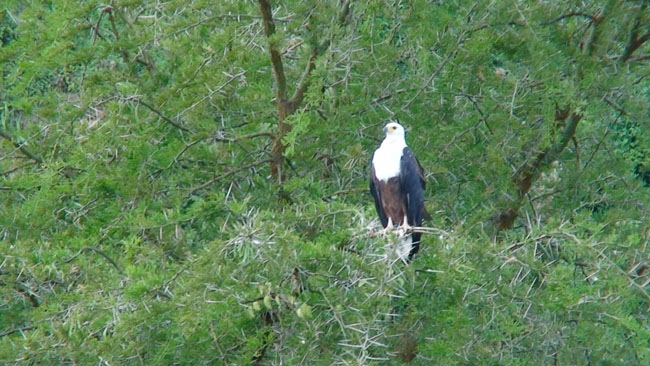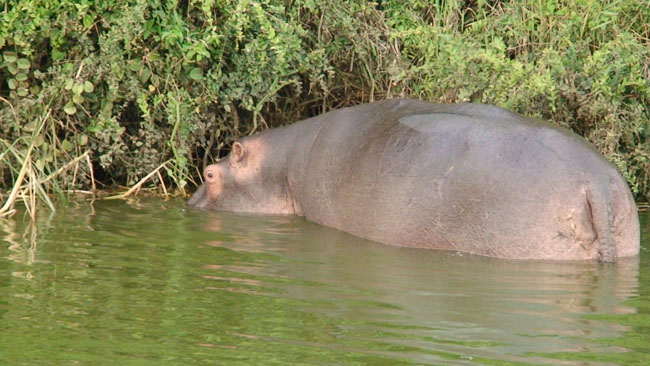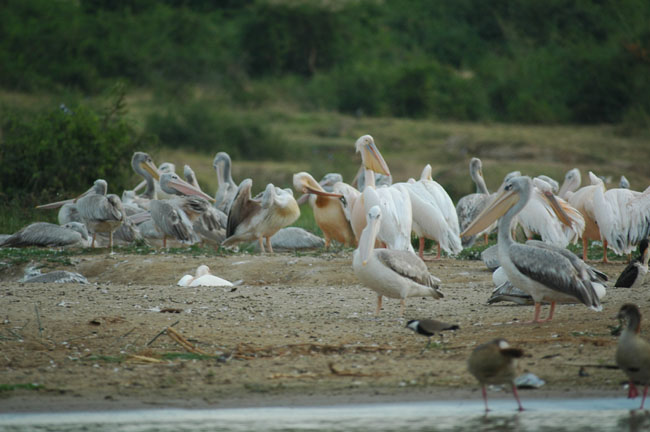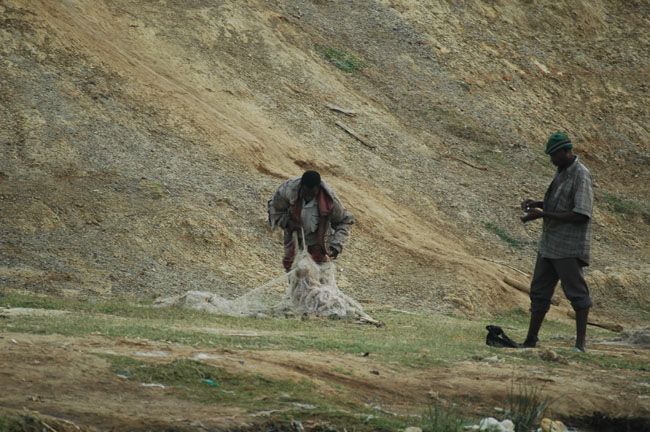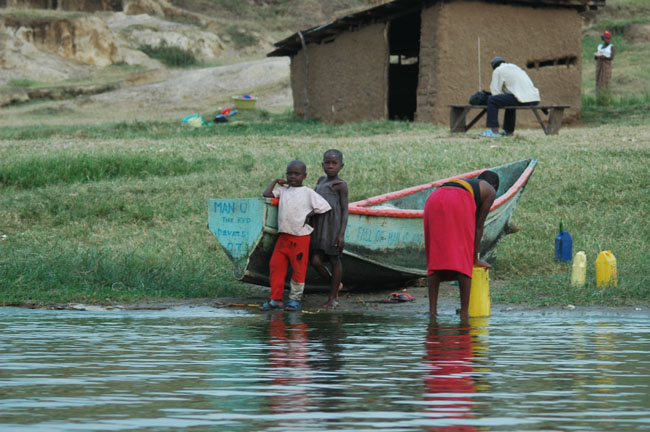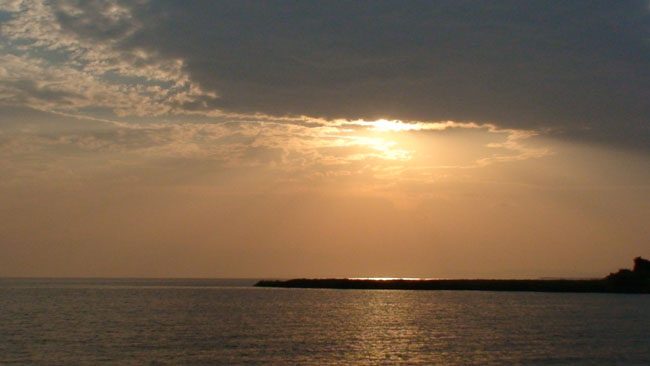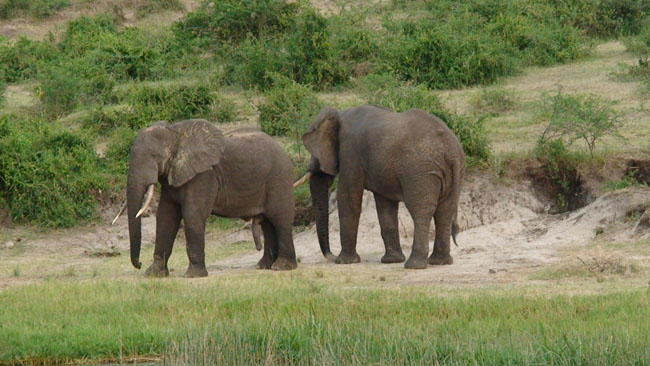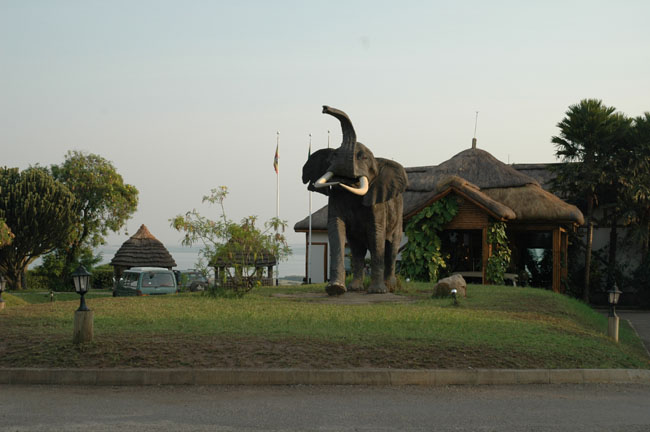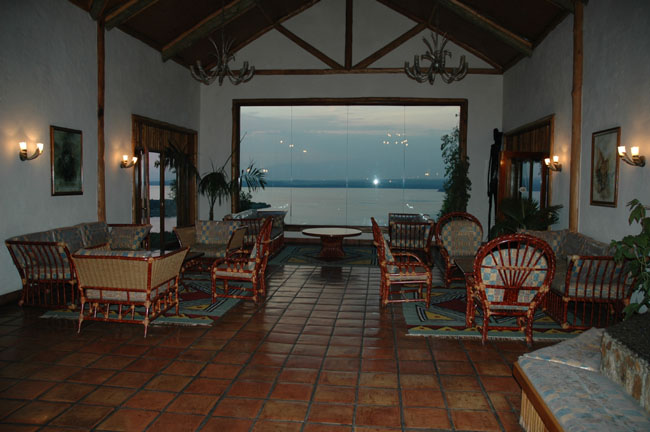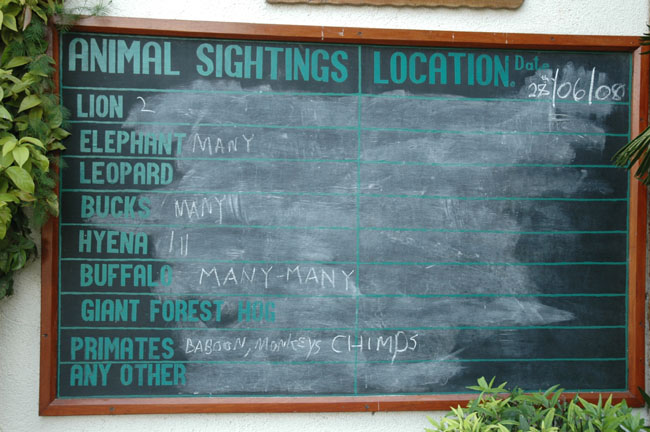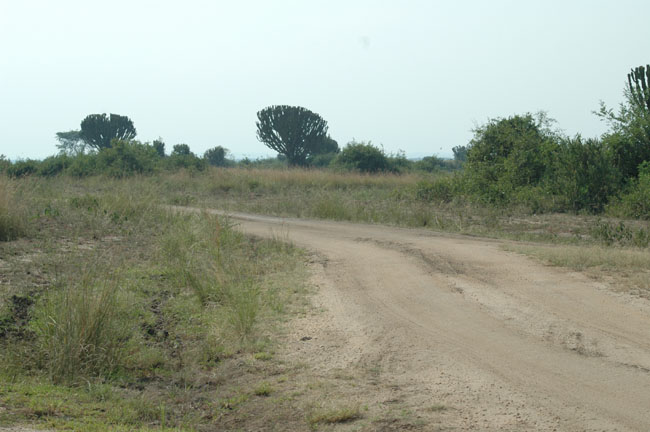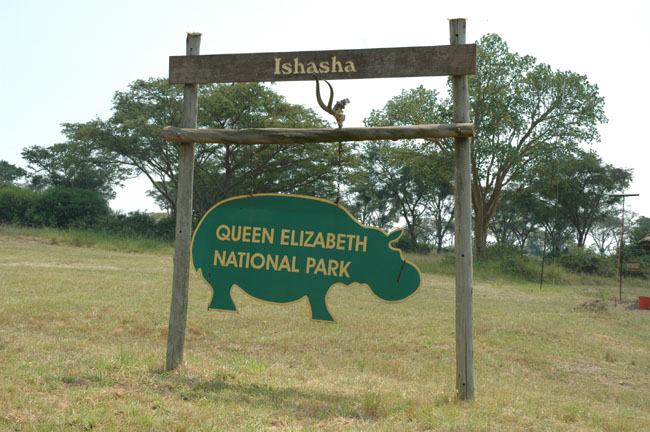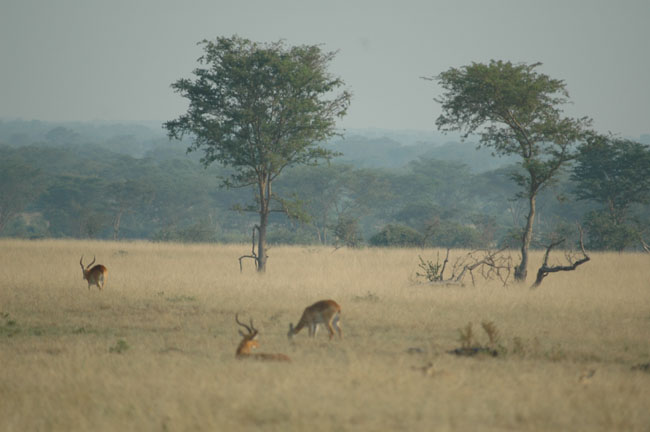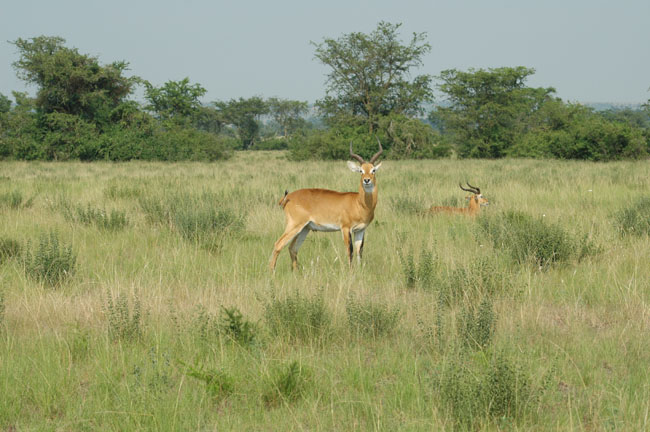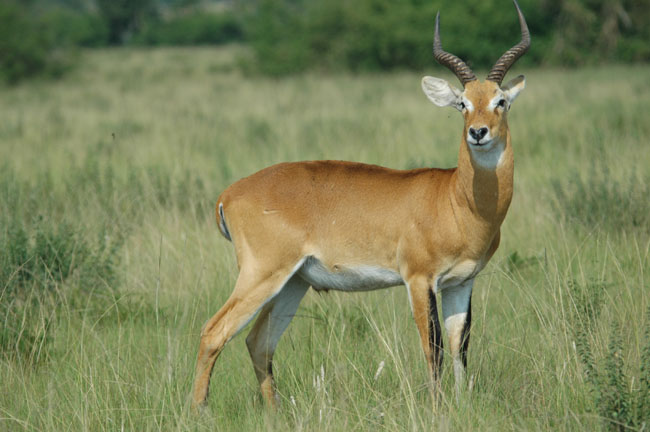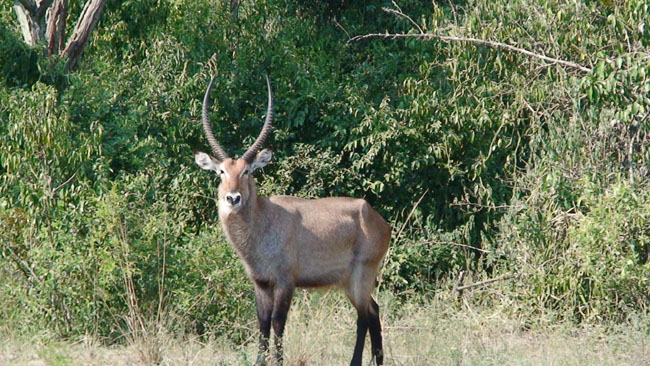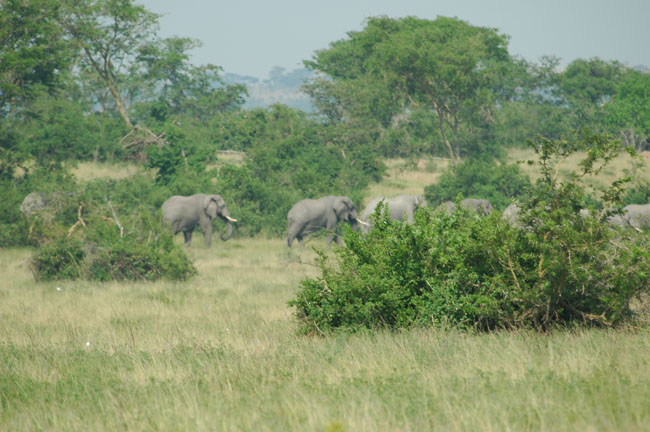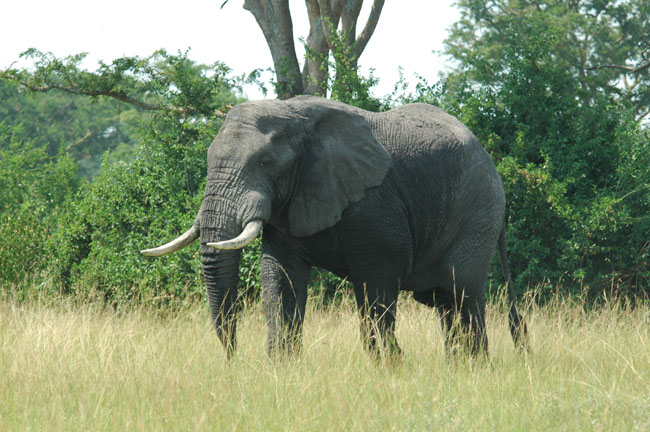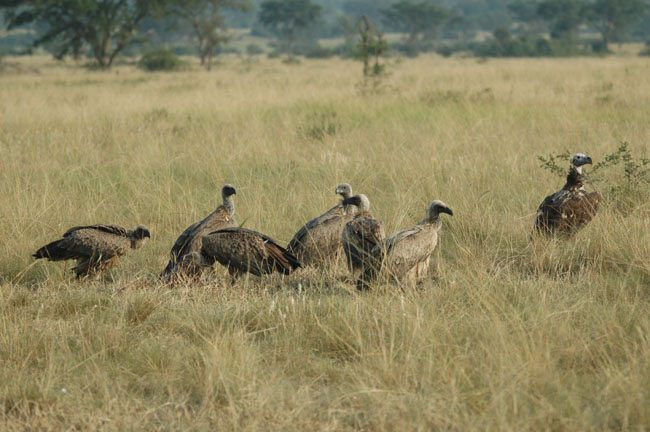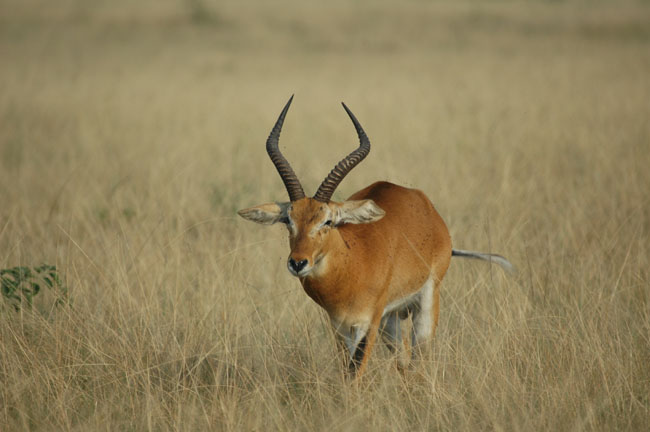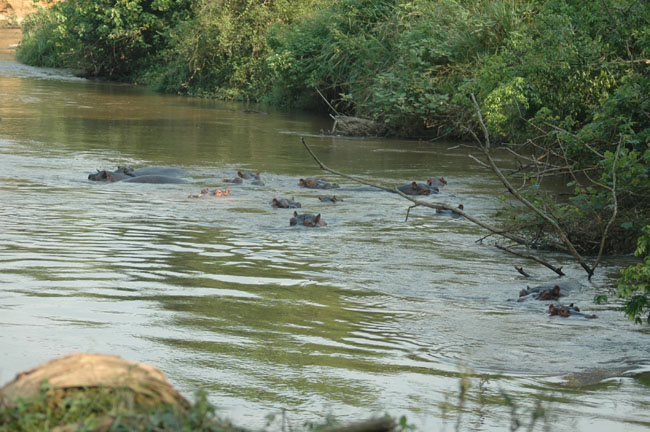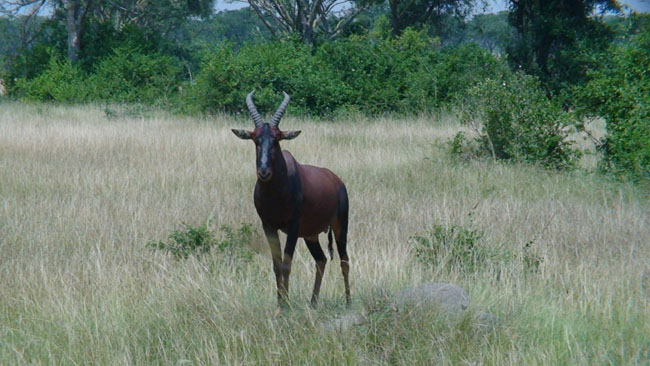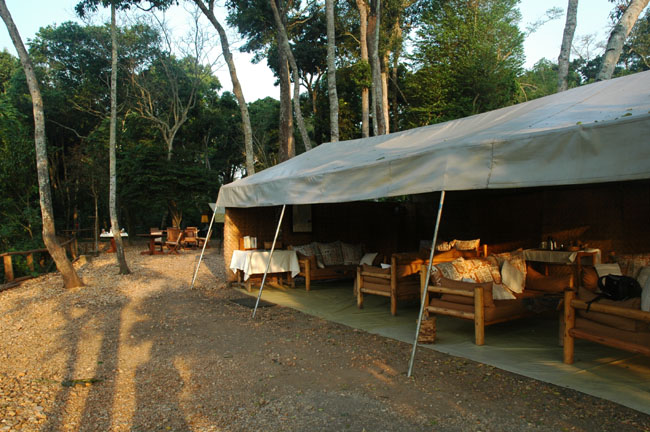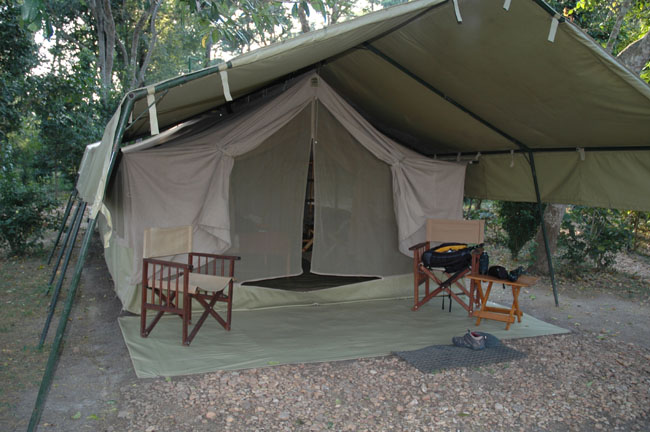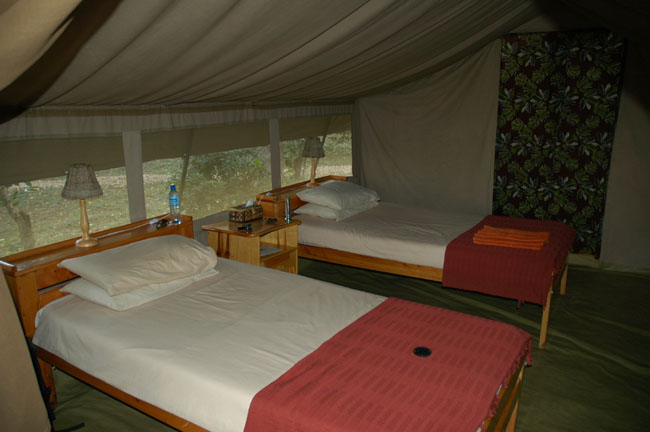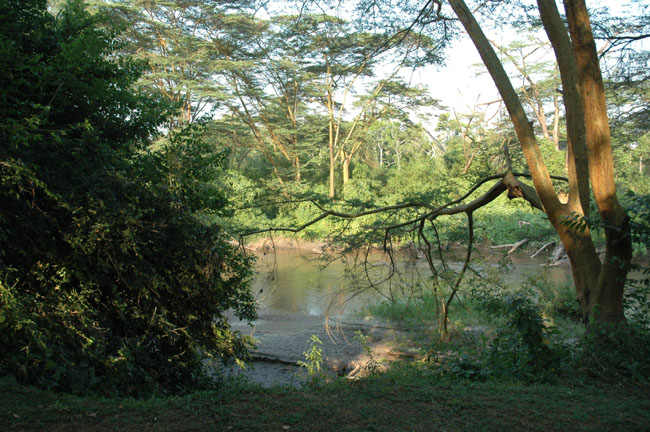 28 – 29 June 2008
Queen Elizabeth National Park is Uganda's most popular savanna reserve. Within the park are Lakes Edward and George, connected by Kazinga Channel. There is an abundance of wildlife present, with over 90 different mammals and 600 unique bird species recorded. We spent two nights in the park, one at a lodge and the other at a wilderness camp on the river.
We left Entebbe early on Saturday morning (28 June) and drove about seven hours to the town of Mbarara, where we stopped for lunch. On the way we made a brief stop at the equator. The line went right across our highway! We continued on for another three hours before entering Queen Elizabeth National Park. It was market day in many of the towns that we passed. All of the roads were paved (albeit with many potholes) on the way to the park but all the roads in the park were dirt. As we got closer to the park, the elevation increased and we found ourselves driving through the tea fields of highland country. We dropped down from there into an arm of the Rift Valley to enter the park.
We dropped our bags at the lodge in the late afternoon and went straight to the jetty for a two-hour dusk cruise on the Kazinga Channel. We saw many animals during our trip, including hippos, elephants, buffalos, and crocodiles, plus many birds, such as fish eagles, storks, pelicans, herons, ducks, swollows and kingfishers. Some villagers were also getting ready for their nightly fishing in the lake. After the cruise we had a delicious buffet dinner and stayed in a room overlooking the channel.
On Sunday we woke to a hippo grazing right outside our room. After enjoying a great breakfast at the lodge restaurant overlooking one of the lakes, we traveled three hours down a 43-mile dusty road to the Ishasha portion of the park. We had to change a tire along the way in the noon heat. We stopped for a picnic lunch and then took an afternoon game drive through a classic African savanna. Unfortunately we were not able to see the famous tree climbing lions in the area. Our guide believed that oil exploration inside the park was disturbing their routine. After a full day, we reached our tent camp, along the banks of the Ntungwe River. Our tent had a river view with running water, a chemical toilet, solar-powered lights and a shower. There were separate lounge and dining tents along the river and we enjoyed an excellent four-course meal sitting at a table next to the water.
Current Time in Uganda: