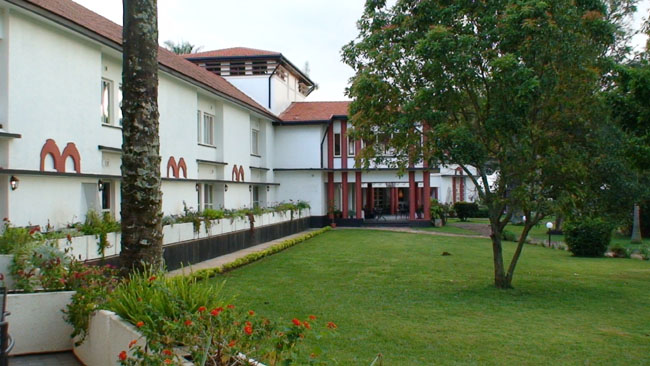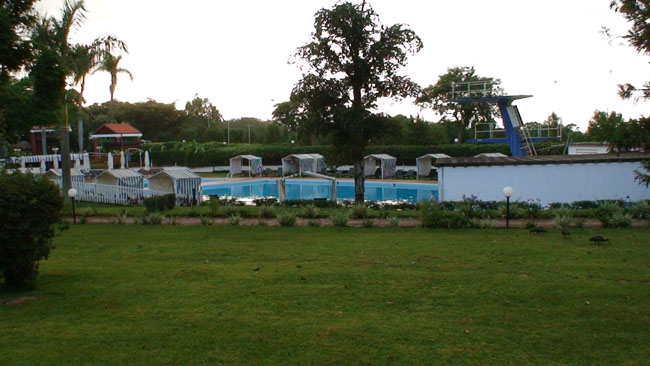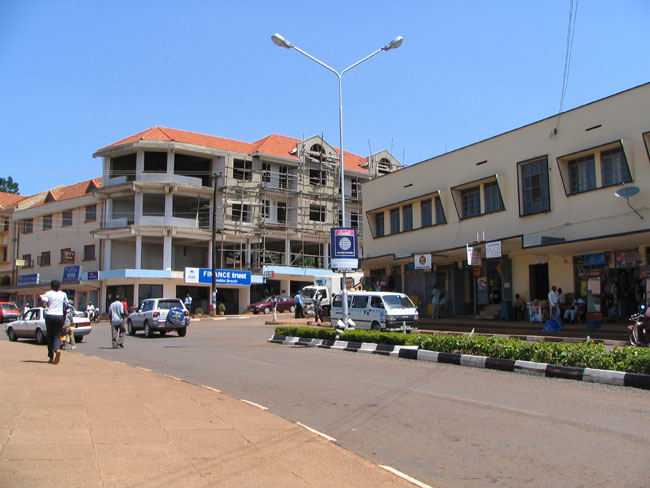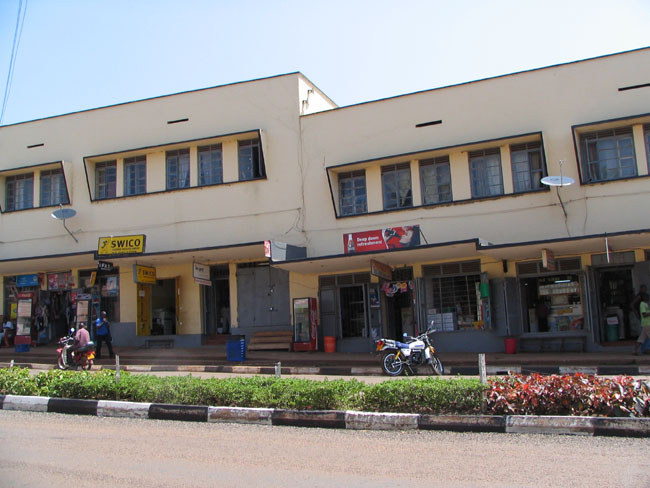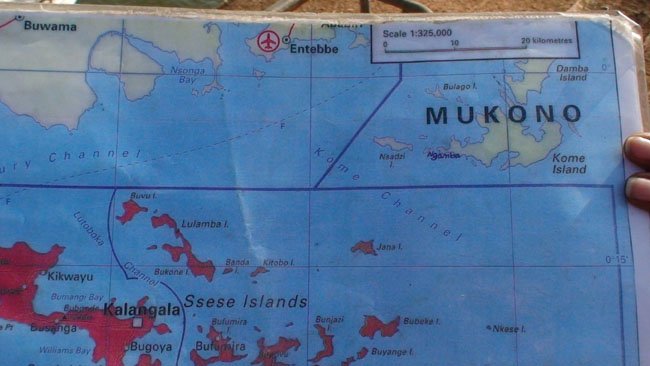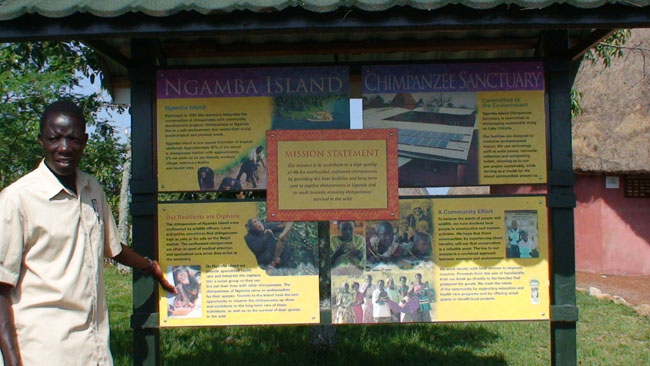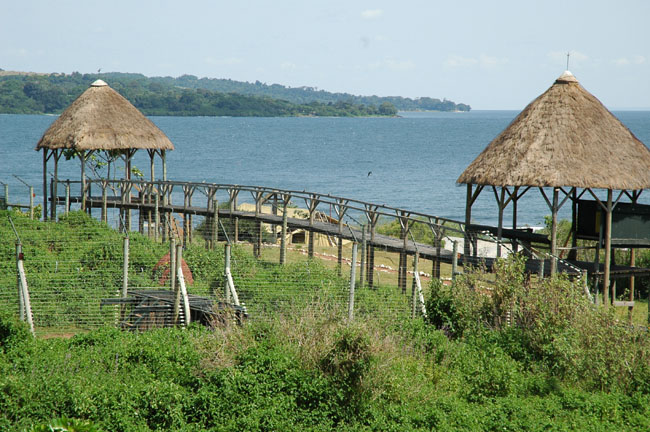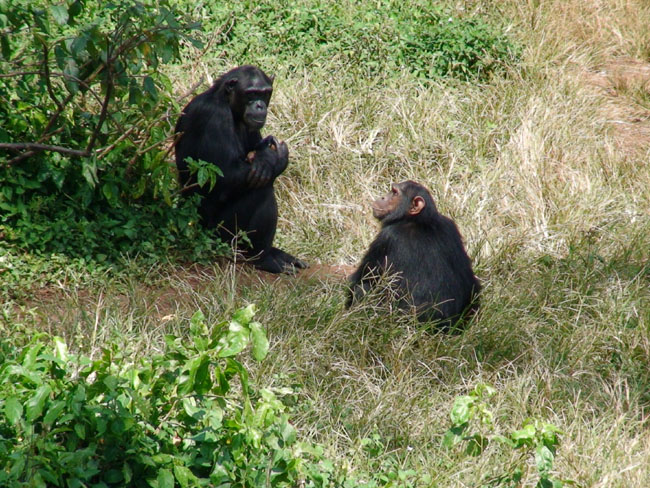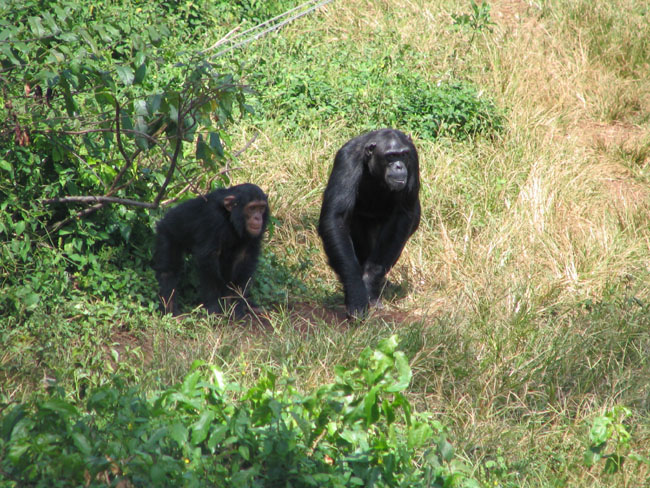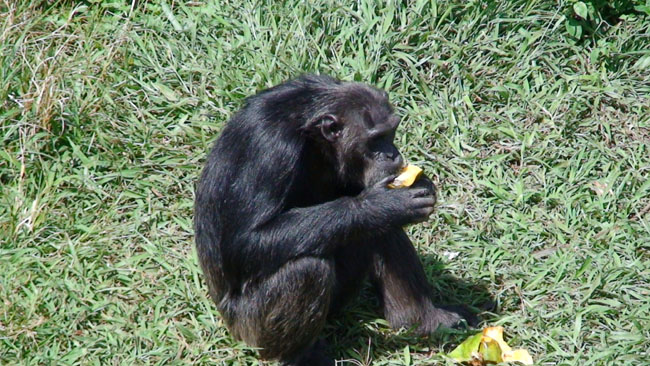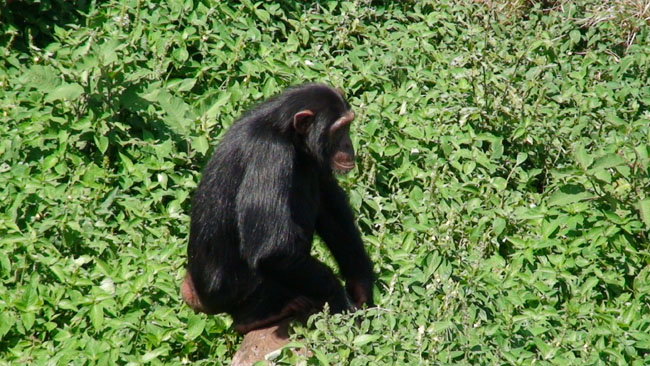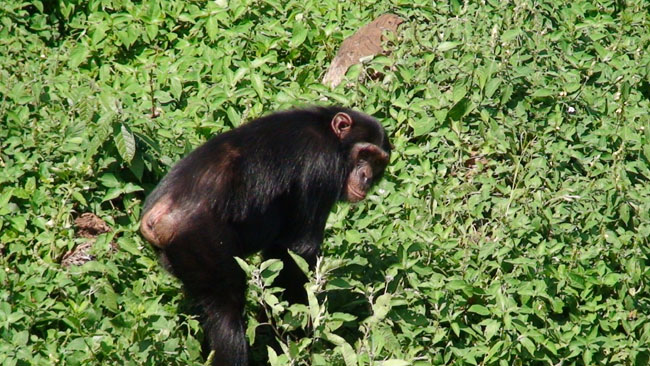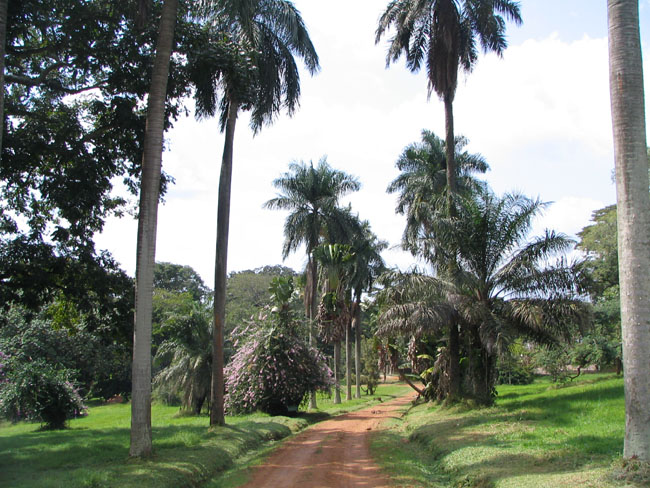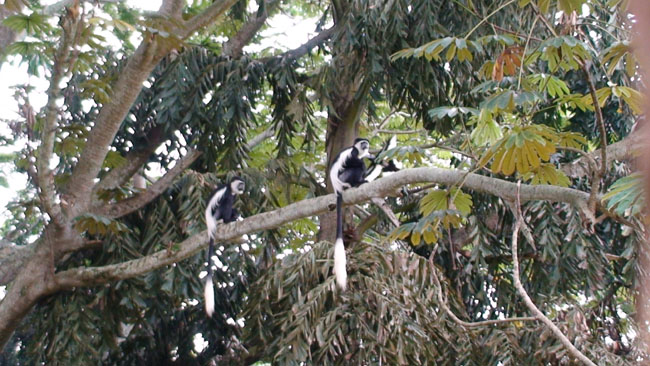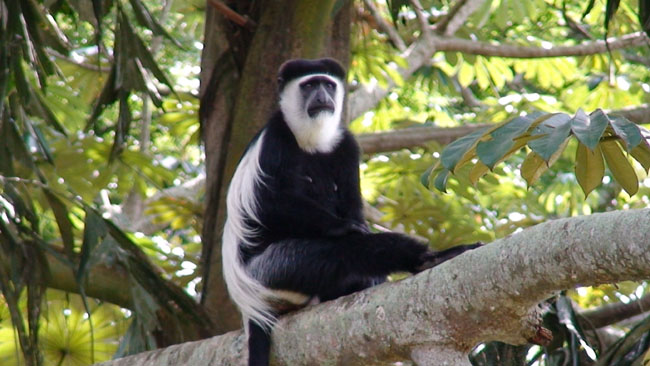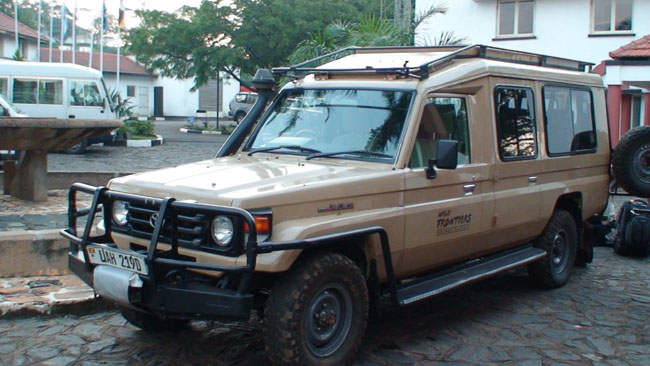 25 – 27 June 2008
After spending two days in London and then taking a short flight to Brussels, we left early on Wednesday morning (25 June) to fly to Africa. During our eight hour flight we were treated to views of Tripoli, Libya and the Sahara Desert from outside the plane. We made a stop in Bujumbura, Burundi as it was just getting dark. The plane then continued another hour north to Entebbe, Uganda, the site of the only international airport in the country. It is located on the shores of Lake Victoria about 20 miles from the capital city of Kampala. After clearing customs we met our guide and were then taken to our hotel for the night in the Toyota Land Cruiser that would be our transportation for the entire journey around the country.
On Thursday we took part in a half-day trip to a chimp sanctuary on Ngamba Island. We crossed the equator on the 15 mile speed boat trip. Once on the island, we were able to view the feeding of about 40 orphaned chimps from Uganda, Tanzania and the Democratic Republic of Congo (DRC). Most of the small island is open to the chimps to roam in the wild but since the size of the island does not provide enough food to sustain the population, supplemental feedings must take place. Observing the chimps during feeding was very interesting. After relaxing in the hotel and acclimating to Africa time, we enjoyed a nice dinner outdoors in the hotel.
Friday was spent exploring Entebbe itself. We walked from the hotel to a botanical garden, located right on the shores of Lake Victoria. Established in 1902, it consists of 100 acres. We hired a local guide to show us the beautiful plants and trees and we also saw a variety of birds and monkeys. After our visit we walked to the center of town to exchange some money and have goat and chips lunch at a local pub. Dinner was at the hotel with a special outdoor buffet and live entertainment.
Current Time in Uganda: